Getting to know the passions and strategies of the best gaming YouTubers, such as Bufarate, Mango Seven and Seatin Man of Legends, is a valuable opportunity. The least it can teach is which channels to follow next.
1. MMG
Mainly known for content surrounding sports titles, like Madden NFL, MMG also enjoys just having fun. Challenges, interviews and everyday life videos, this channel got the recipe right. The motivation of its creator, Matt Meagher, is not fame alone, but keeping his 1,900,000+ subscribers proud, happy and active.
Generating an average of 200,000 views per day is no easy feat. MMG has achieved it through passion and hard work. The channel can only continue to thrive on YouTube and exceed its current estimated net worth of $600,000.
MMG states: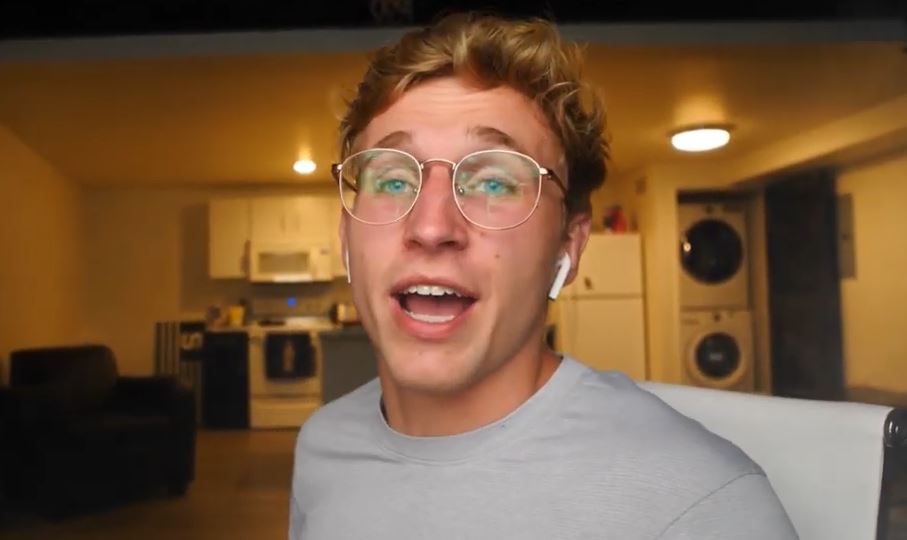 "I plan to just make my fans as happy as possible. I want to see more comments and more engagement. I want to be proud to know that they are getting more and more enjoyment out of every video. I could have billions of views, but that wouldn't matter if they weren't proud of me."
The excitement and team spirit of sports clearly translate well onto digital platforms, assisted by big sports brands like Madden NFL. The franchise, which first appeared on PC and consoles in 1988, now counts over 30 games in its line-up and has sold more than 100 million copies worldwide. Neither MMG nor its fans seem to feel as though oversaturation has come into play, as the channel's community continues to grow.
Check out our exclusive interview with MMG on the perks and perils of YouTube fame
2. ESO
ESO is one of the best gaming channels on YouTube dedicated to TES Skyrim & Fallout 4. If your ambitions involve big game walkthroughs, this is the place to be for inspiration. Messing around with mods or recording funny reactions can draw just as many views as serious guides.
According to ESO:
"A lot of my inspiration comes from reacting to the world of videos games, this can be anything from bugs or silly AI to frustration at not being able to finish a level. Sometimes I have no ideas about what to do for content so I just live stream or record myself messing around in game. I find the best content comes accidentally in those tiny accidents that happen during a stream. It can't be forced."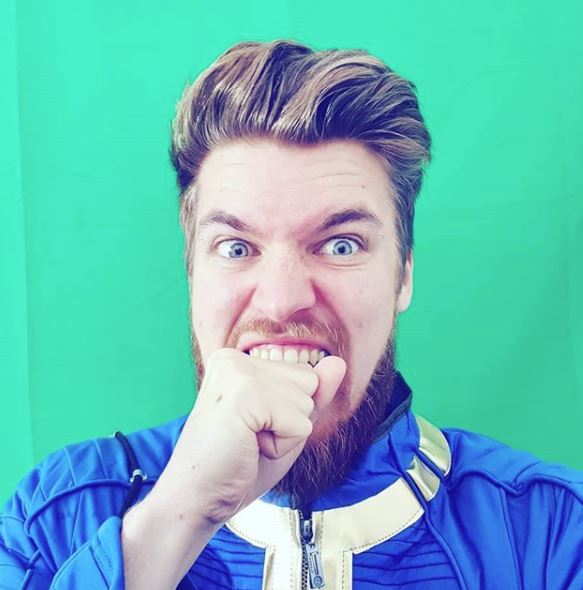 This channel currently has 1,507,847 subscribers. His most popular video on the best Daedric weapons and armor at Level 1 has generated over 5.6 million views. Each of the next ranked videos have 3-4 million hits of their own.
ESO stresses that you don't have to be a pro gamer to generate a large following:
"I guess what makes me so confident about what I do is that I have an amazing community standing behind me that have supported me over seven years through thick and thin. Aside from that that the only talent I possess is in sport, I'm an average gamer at best, I think that is what makes me so relatable to most people."
Like sports, open world games are now a popular style that sympathetic players with their own channels serve well. They unfold on vast digital settings with several different areas and side quests waiting to be discovered.
Any of the Elder Scrolls titles requires hours and hours of total immersion to complete in full. And even then, things are missed. That's why gamers eager to share their every find are appreciated and ranked among the best gaming YouTubers in the world.
3. Bufarete
Personality really is vital to joining the top YouTube gaming channels out there. Mastering a title and educating other players is one thing. But Bufarete, like MMG, is further evidence that humor can be a powerful reason for subscribers to join and return. His brand and how he presents it, e.g. with his gaming logo, is also very important for his success.
Bufarete describes his experience as a YouTuber as therapeutic, talking and joking about his life experiences:
"While many people watch my videos for comedic purposes, I mostly use them as my personal therapy ha ha ha. I'm 100% myself and usually just tell stories about my normal life and try to find humor in daily occurrences my viewers can relate to."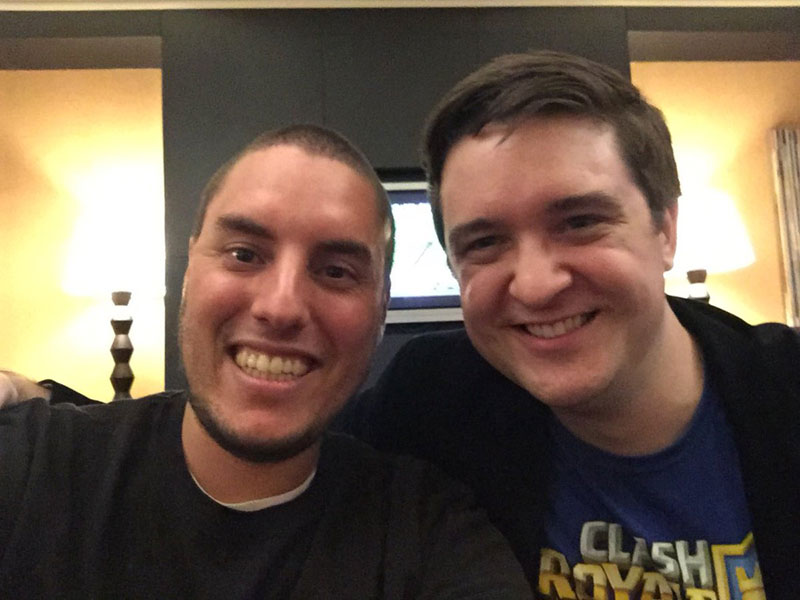 It's true that video games can be beneficial. Studies, according to iD Tech, have found that gaming improves hand-eye coordination and cognitive skills. And Bufarete has already explained how the YouTube community can be an outlet for emotions, not to mention comedic talents. It's a way to share excitement and frustration, as well as meet people from across the globe as passionate about games as you.
Bufarete's 86,720 total subscribers may be lower than the YouTubers already mentioned. But that doesn't stop millions of viewers tuning in to watch him laugh his way through Clash Royale. His channel seems to provide the exact entertainment mobile gaming fans are looking for.
Bufarete tells us about his plans:
"Keep working hard! YouTube is a very fascinating and intriguing place, I've been doing it for many years and and I still don't comprehend their inner workings. I'm currently 100% focused on reaching 100,000 subscribers!"
4. Solo Mission
Old School Runescape is the focus of this channel, but what makes its creator stand out are his goals. Crossing the 100,000 subscriber mark is not enough; Solo Mission will beat every final boss in his current series and keep upping his game in hardcore Runescape playthroughs.
Solo Mission explains:
"I have a series where I play Old School Runescape with very harsh restrictions, this makes the journey in the game much more challenging and different to the conventional approach. I also try to make my videos more than just game-play, I don't take myself seriously and am always down for a laugh!"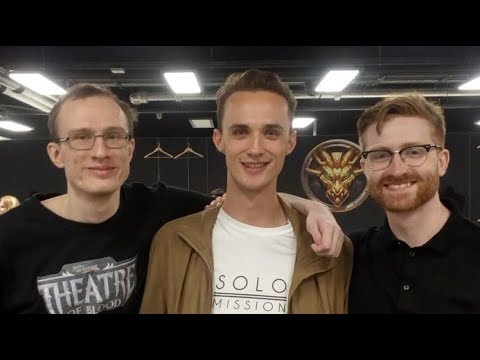 The continued popularity of Runescape in 2019 was surely boosted by Solo Mission risking everything to earn 570 million coins. It's a safe assumption that role-playing games would not be one of the most popular genres today without the fun of the original Runescape. It helped move RPGs onto the multiplayer world and has now evolved into a title of legend.
Thanks to its status and his creativity, Solo Mission has secured 62,047 subscribers and over 8.3 million views. It may have been over a decade since its first release, but gamers still enjoy nothing more than to explore Old School
Runescape's possibilities; antique and re-invented.
Solo Mission has ambitious plans for the months ahead:
"I aim to reach all the end game bosses in my current Old School Runescape series, and hopefully obtain some of the most powerful items in the game on my low level account. I am also always coming up with ideas for new series to release which will hopefully grow the channel to 100,000 subscribers in 6 months time!"
5. Seatin Man of Legends
This channel hit the jackpot with its focus on the Marvel universe, considering its recent expansion across the entertainment industry. Seatin Man of Legends pleases fans with a passion for Marvel Contest of Champions and Marvel Strike Force. He provides walkthroughs, livestreams and tips, as well as a great personality to make all his uploads shine.
His determination is clear:
"What makes my channel so unique is my commitment to the YouTube grind. I aim to upload 75-100 videos every single month. Since starting my YouTube career 3 years ago I've already made over 3000 videos. I'm also very self aware and I like to have a lot of fun with that. I plan on continuing to be at the forefront of Marvel Contest of Champions making some awesome content and video guides."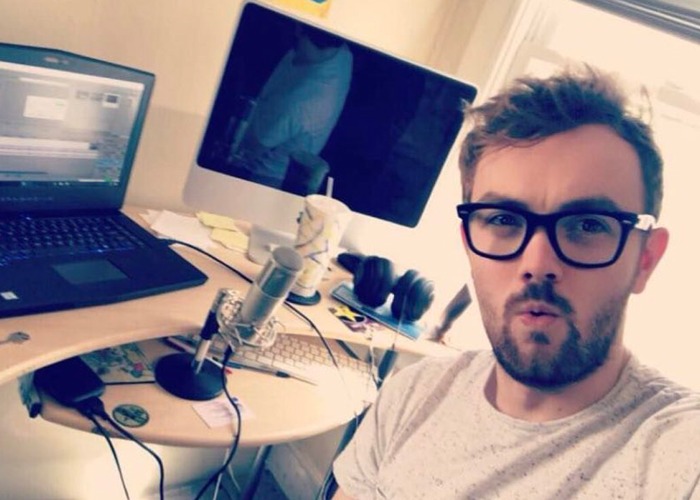 A rich source of information on anything regarding Marvel Contest of Champions is within easy reach. Can you play as your favorite MCU superhero, you may ask? Seatin Man of Legends comes to the rescue with a video ranking the game's best champions. Spider-Man, Captain Marvel and Nightcrawler. Ebony Maw Cavalier, Corvus, and Venom the Duck. Just browse through the channel's array of videos for your answers.
It's amusing to hear that Callum Willis, aka Seatin Man of Legends, entertainer of 215,078 subscribers, was once in a normal digital marketing job. In 2012, he successfully joined the ranks of gaming channels on YouTube and now makes around $62,000 a year.
Love Money sees him as an example of how following your passion today is not only possible, but rewarding. Common gaming interests have long been a source of fun, community and a decent living.
6. MrNoSleep OSRS
Here is another YouTuber dedicated to Old School Runescape. While lists of the top 100 RPGs of all time may not include OSRS, they do emphasize that there are hundreds of role-playing games to choose from. With so many titles out there, how does a gaming YouTuber distinguish themselves from the crowd? Originality.
MrNoSleep OSRS searches for opportunities to make his channel unique:
"My inspiration comes from watching other content creators videos, I think to myself that if someone else can come up with a good idea then I should be able to as well. I think some things that make my channel unique is that certain videos of mine you wouldn't find anywhere else on YouTube, regarding OSRS some monsters that I explore around the game have never been seen before, so not only do I get to entertain people through my videos but I can inform them on if a monster is worth visiting in the game."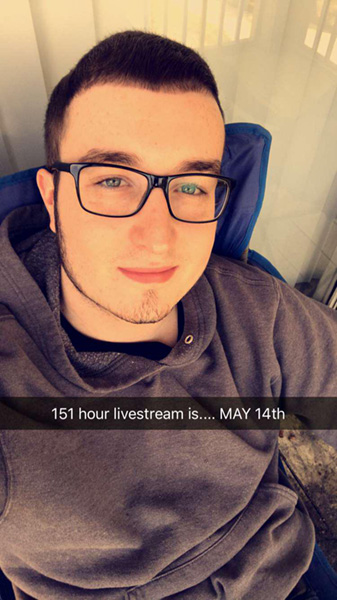 OSRS's size and versatility make it a great platform for the creation of entertaining series. This YouTuber also explores other channels for inspiration, do's and don'ts. Ideas can be found everywhere for the next exciting Runescape story.
MrNoSleep OSRS has accumulated 17,281,630 views so far, hinting at the effectiveness of his strategy. Sponsored by Ironside PC, IntoTheAM and Soothe, the channel may earn thousands of dollars, but it gives back, too. Its supporters are rewarded with 5-10% discounts on products alongside OSRS secrets that no other YouTuber is willing to uncover.
7. Mango Seven
The competition between mobile and PC gaming rages on and YouTubers like Mango Seven make the most of it. This channel's services go beyond Summoners War and Fire Emblem Heroes gameplays or guides on anime figures and Final Fantasy XIV Gils. It's driven to experiencing as many mobile games as possible and then educating viewers.
But a smart business sense is as essential as video game expertise when it comes to building a successful gaming channel on YouTube.
Mango Seven knows what he's doing:
"I actively play so many mobile games that I have the unique insight of being able to know what's happening in every one of them, knowing the ups and downs, etc. Using this information it really helps me figure out the best place to be in terms of videos and helps me realize what people are actively needing in terms of guides. Mobile gaming is so up-and-down and there's always new games coming out. The great part of my community is that if you play mobile games, there's a good chance you play at least one of the ones I am invested in."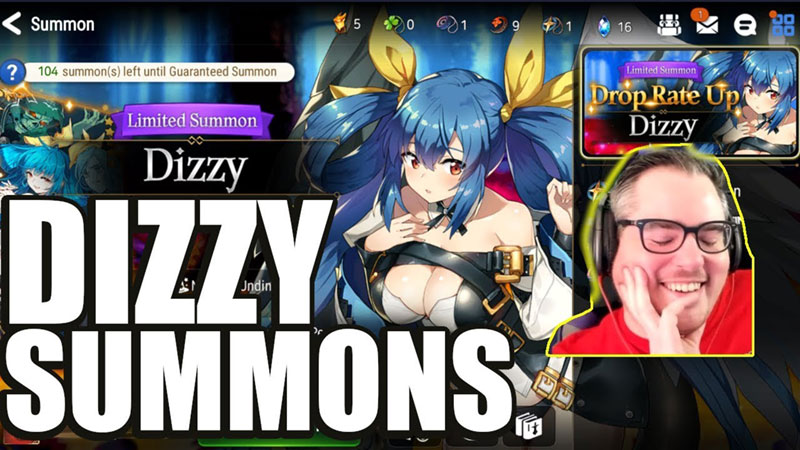 Had 210.9 million mobile users in the US and Canada not been reported to be gamers, that sector may not have interested Mango Seven. Knowing the facts and figures of such a thriving market is an asset for any YouTuber offering updates on the best and newest titles available.
Succeeding against other gaming channels on YouTube is a matter of entrepreneurship. Mango Seven's friendly community is now 25,773 subscribers strong. Let's compare this to the 120k views of its most popular video, 10
Things Epic Seven Players Screw Up. The future looks bright for the channel as it bravely branches out to new games and audiences.
What is the Point of YouTube Gaming?
The entertainment industry would not be the same without its communities of fun-loving players and viewers. Look at:
The income of the best gaming YouTubers, as we've outlined above.
The $4,233,733.21 earnings of eSports champion Kuroky. Pro players also make a living by playing and streaming video games.
There's more to sharing gaming videos than financial gain, however.
It's easier for casual players to find solutions or suggested purchases in a video than a forum.
The entertainment value is higher than a movie's unchanging scenario. Today's best video games are designed to be replayed several times over with alternate choices and endings.
Each of the gaming channels on YouTube has something new to offer – unique playthroughs, secrets, funny and intrepid gamers.
Gaming technologies and trends evolve, and so do their experts. Above are examples of creators whose personality, innovation and understanding of their industry have propelled them into the limelight. Their knowledge and ambitions in the management of their channels are valuable in terms of things to learn and look forward to. Keep a close eye on these YouTubers as they open up new horizons in video game experiences.