How to Stream on Twitch: A Guide for the Curious Gamer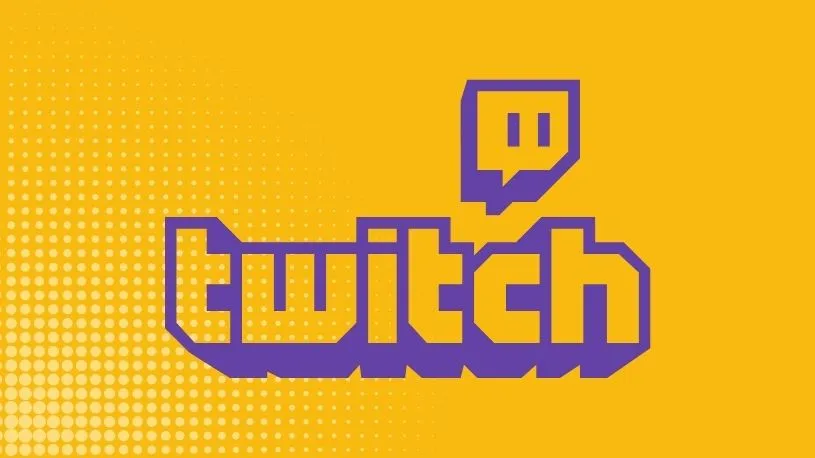 If you are looking to live-stream your video gaming experiences and cultivate a loyal audience of fans, choosing the right platform is everything.
Sure, there is YouTube, which is where many of the most famous gamers on the internet got their start, with top streamers such as PewDiePie and Ninja still going strong today.

However, if you want to start your streaming career where all the action is currently, you need to learn how to stream on Twitch.
This is where the majority of market share and it is where you are most likely to attract a regular audience of engaged viewers, no matter what game you are playing. Read on to find out exactly how to go live on Twitch and launch your gaming career.
A Brief History of Streaming On Twitch
Founded in 2007 as Justin.TV before changing its name in 2014, Twitch is a dedicated live-streaming platform that is owned by Amazon, which acquired the platform for $1 billion after an intense and highly-publicized bidding war with Google.
Today, there are more than 9 million active streamers that use the platform, the vast majority of which do so to broadcast video game content. Twitch also has 27 million daily viewers, with a few channels peaking at more than a million live views.
In the realm of video game streaming content, Twitch holds the overwhelming majority of the market share, with close to 70% of all video game live-stream viewing hours taking place on the platform. Trailing behind it is YouTube at 22% and Facebook at 11%.
This is why knowing how to start a stream on Twitch is so important for any aspiring gaming influencer. By leveraging the reach and tools available on Twitch, you can connect with your target audience and with the global streaming community, and even get to know some on a personal basis with TwitchCon events returning to physical locations.
With that in mind, here's why and how to start streaming on Twitch.
Why stream on Twitch?
There are many practical reasons to learn how to start a stream on Twitch. One of these is the immense market share enjoyed by the platform, as we have already covered. However, this is not the only reason to learn how to stream on Twitch.
Twitch is the ideal platform for streamers because it is very easy to use and offers a huge range of in-built tools and software that you can use to create perfect streaming content.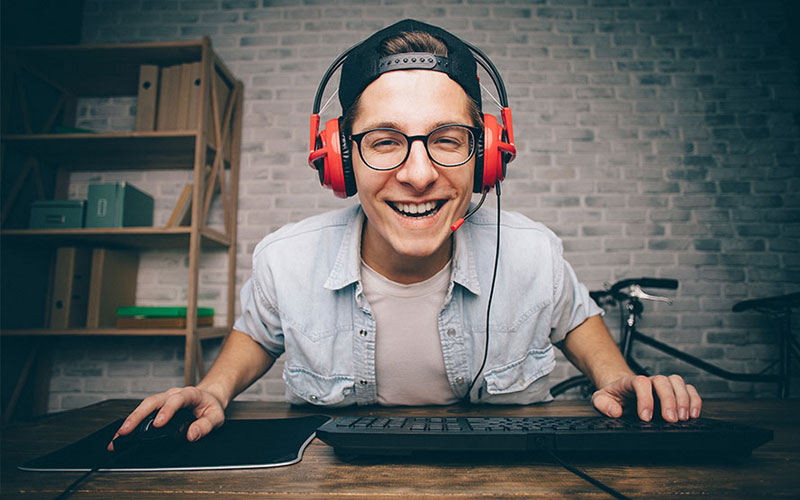 Meanwhile, Twitch offers its streaming affiliates straightforward pathways to monetize their content, through ads, donations, and subscriptions.
Crucially, the barriers to entry are much lower on Twitch than on YouTube, meaning that it is easier to begin streaming and making money from your content.
In order to become a Twitch affiliate and start monetizing your content, all you need to do is broadcast more than 500 minutes of content within seven days, with an average of three viewers or more. That's it.
Compare and contrast this to YouTube, where a gaming streamer would need to first attract 1,000 subscribers and rack up more than 4,000 hours of total watch time.
It's also worth mentioning that the terms for monetization are more generous on Twitch since 100% of donations go to streamers and Twitch takes a lower cut of ad revenue than YouTube does.
If you are serious about making game streaming a viable career option, learning how to stream on Twitch is the obvious choice.
How to Create Your Twitch Account
Before you can learn how to go live on Twitch on PC or elsewhere, you first need to create your Twitch account, which you can do directly from the Twitch website. First, you must make sure that you are able and eligible to be a Twitch streamer.
For example, one of the most common questions potential streamers have is in regards to how old you have to be to stream on Twitch. The answer, by the way, is 13 years old.
Remember that any user found to be underage when streaming content will immediately be banned from the platform for life.
You must also make sure you are in a country that actually allows you to stream on Twitch.
For example, Slovakia, China, and Russia all have active Twitch bans in place in 2021, so check that you can actually legally stream your video gaming content via the platform first.
Now that we've covered that, let's quickly go through the step-by-step process for creating a Twitch account:
1. Review the Twitch Community Guidelines
Thoroughly read through the community guidelines so that you know what kind of streaming content and behavior is acceptable and what rules you are bound to when creating content. Falling afoul of Twitch community guidelines can be exceedingly costly.
2. Create Your Twitch Account
All you need to do to create your account is click the "sign up" on the Twitch homepage. Enter your email, username, password, and age information. After this, set up your safety and privacy settings and your payment platform of choice. That's it.
3. Enable Security Settings
In order to successfully broadcast content on Twitch, you must have your two-factor authentication settings (2FA) enabled. You can only do this on a desktop, so head to your computer if you are attempting to create your account via mobile.
Of course, you will need your phone handy in order to complete the 2FA setup, which involves sending a text code to your number.
4. Begin the Setup Process
Now, all that you need to do is customize your dashboard, select your topic areas of interest, add or remove filters, and so on.
Twitch allows you to really create a channel that is truly your own, so make sure to really explore those account customization features.
Take advantage of these highly custamizable abilities and portray yourself with an image that reflects your identity. Try this gaming logo maker to create your look.
Best Software for Streaming On Twitch
Opening your account is only the first step towards learning how to stream on Twitch. You also need to download the right software for the job, to ensure high-quality streaming content without disruption.
Your first option as a beginner is Twitch's in-house software solution, known as Twitch Studio.
Available for both Windows and Mac, Twitch studio is an all-rounder which offers everything you need to get started, including guided onboarding, webcam detection, starter layouts, chat function, and custom backgrounds. However, this software will only get you so far.
You should consider some other popular streaming software options that can help you elevate your stream and attract larger audiences. These include:
XSplit: a popular paid solution that allows for simultaneous broadcasts and game-capturing tools such as slow-mo, reverse, and more.
OBS Studio: a free, open-source solution that has thousands of features, meaning it can take a while to master. However, it is worth it.
vMix: strictly for professionals, this is an industry-grade paid solution that allows for live mixing, 4K production, and simultaneous streaming across Twitch, YouTube, and Facebook.
Best Gamer Hardware for Streaming On Twitch
When getting ready to start streaming on Twitch, you also should consider using the right hardware for the job. Whether you wish to stream strategy games or battle royale shoot-em-ups, the right tech can make all the difference.
Here are the absolute essentials to add to your streamer shopping list:
GPU: if you want to know how to stream on Twitch on your PC, a souped-up GPU makes all the difference to the quality of your gaming and how good it looks.
Webcam: your audience will want to see you while you are playing, so invest in a high-quality HD webcam and some good lighting.
Microphone: what you have to say is the main thing people tune in for, so make sure they can hear you!
Green Screen: when you have a green screen, your stream can take on any shape or form that you want.
Streaming Deck: popular with professional streamers, a deck allows you to easily trigger commands, adjust the lighting and sound, and more with just a flick of your finger.
How to Stream On Twitch On PC
For those who want to know how to stream live on Twitch on PC, there are a few pointers to keep in mind:
First, make sure all of your hardware is connected to your PC and run a test on every single item to make sure it is working properly before you launch.
Then, make sure all of your streaming software is actually connected to your Twitch account, which you can do by logging into Twitch and going to Account > Settings. If there are any video or audio sources you plan to incorporate into your stream, make sure that all of your assets are ready to go.
Finally, check your Twitch settings to ensure that you have set everything to the optimum bitrate and upload speeds. Don't worry, Twitch will automatically recommend the correct settings for your device.
How to Stream On Twitch for Consoles
If you want to stream content directly from your Xbox or Playstation, the process is not too different than with a PC. However, there are some important points to take into account:
First, remember to download the Twitch app from the Xbox or PS store. Make sure to connect your console to your Twitch account.
On Playstation, this is achieved by scanning an on-screen QR code when you launch the app. On Xbox, you connect via the 2FA system, so make sure your smartphone is nearby.
Another point; when streaming on your Playstation, it is essential to go to your settings and switch off HDCP, as Twitch will not run if this feature is not disabled. On Xbox, you must go to your settings and head to the Game Content section, where you can enable "You can broadcast gameplay" to allow Twitch to function.
How to Stream On Twitch via Smartphone
Streaming from your smartphone might probably be the simplest method to do so:
All you need to do is download the Twitch app and log-in to your account.
From here, the only thing left to do is tap the "Go Live" button at the top of the screen, which will allow you to instantly launch a stream featuring both a camera feed and your mobile gaming feed.
Now you're good to go! You can stream any of your favorite genres, from PvP games to match-3. Streaming does not get much easier than this.
How to Stream On Twitch Like a Pro
Of course, while the tools for streaming on Twitch are more accessible than ever, it takes more to be a successful content creator. Here are a few pointers for streaming like a Pro and attracting a larger audience:
Nail down your niche
This is the most important factor for success. You need a unique value offering that will make viewers choose you over another streamer. Perhaps you want to be a comedy channel for a specific gaming community. Perhaps you want to explore rare mods and skins. Maybe you're an ASMR streaming channel. The choice is yours.
Play what you love
We really cannot stress this enough. If you do not play a game that you love, your audience will be able to tell. You need to be genuinely passionate about your choice of game, as this will shine through in your content and make audiences more drawn to you.
Generate a lot of content
There is no getting around this. You must generate a large volume of quality content in order to climb Twitch's rankings and get exposure to your target audience. It is especially important to create a lot of content when you are just starting out.
Start Your Journey Today
If you are ready to become a successful Twitch streamer, there is no better time to get started than right now. Whether you want to become a millionaire gaming personality or just cultivate a community of like-minded gamers, Twitch has the tools to empower you to do it.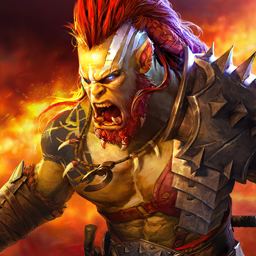 RAID: Shadow Legends
Collect 700+ Champions & Fight For Glory