Ronda Rousey Joins RAID: Shadow Legends With A Fearsome Legendary Champion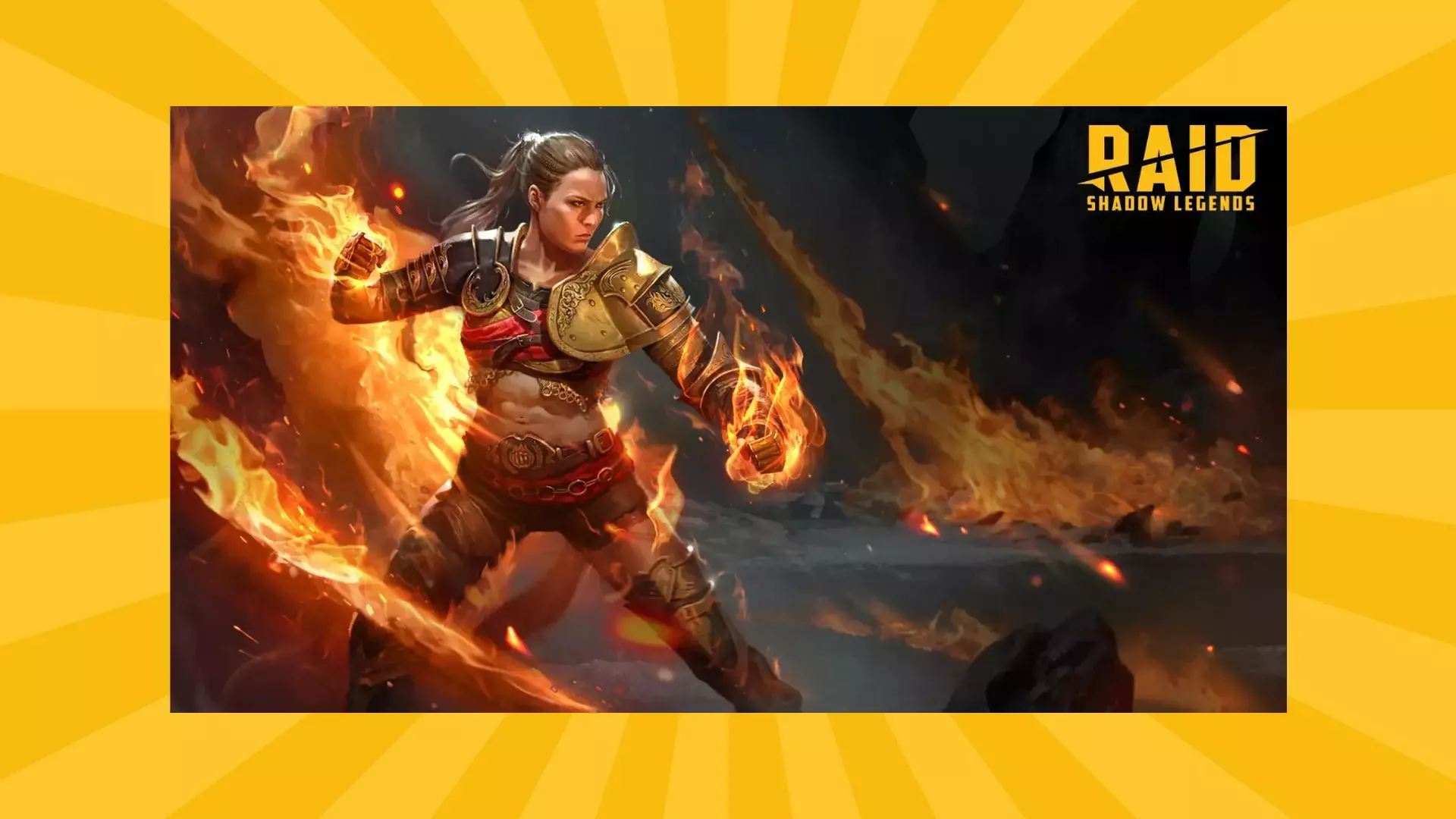 Prepare for the fight of your life as WWE star and UFC legend, Ronda Rousey, enters RAID: Shadow Legends!
Open the game on 7 different days between 30 November 2022 and 28 February 2023 to pick up her new Legendary Champion, Ronda, for free. The last day to start is the 20th of February.
Check out her story below - it's been a wild ride but she's made it!

We're also dropping an exclusive Glacial Fury Skin for the Champion. Her WWE Ronda Rousey character might wanna take some costume tips from this badass version of her!
Keep an eye out for it in the game's Shop, and stay tuned to our social media channels for more amazing events in this epic collaboration between RAID: Shadow Legends and a true fighting icon. Read on for more details!
Meet Ronda Rousey's New Free Champion
Ronda will be an Attack-type Champion in the Banner Lords faction. As a perfect mirror image of Ronda Rousey, she backs up her name with some hard-hitting Skills.
The basic principles are around dealing multiple hits so she's going to be really useful against Bosses like the Fire Knight. Her flaming fists aren't just for show!
Ronda's Skills
Flaming Flurry is her first Skill, pummeling an enemy with three lightning punches. If the opponent is flagging below 50% HP after the third hit, she throws another jab in for good measure.
This can be amazing Skill to wear down the Fire Knight's Shield. Equip her with a Retaliation Set or pair her with a AoE Counterattack buffer and you'll be shredding through that Shield in no time.
Phase Rushdown is Ronda's second Skill, and it's truly one worthy of a Legendary Champion. She delivers another 3-hit attack to one enemy and tops that up with something special - she ignores enemy Shields and 30% of their Defense, places an irresistible Block Passive Skills debuff before attacking, and then an irresistible Block Active Skills debuff afterwards.
That means that she's only the second Champion in the whole game after Ramantu Drakesblood to boast of the ability to block Passive Skills. This can be particularly useful in the higher levels of the Arena to stop Tormin from freezing your Champions or Mighty Ukko from stealing buffs. The 3-hit also makes it a valuable Skill to bring down the Fire Knight's Shield.
Fury Tremor is her next Skill. This one spreads the pain around, hitting all enemies two times and dealing more damage if her HP is less than 50%. It also has a game-changing Passive Effect that makes her immune to Turn Meter Reduction Effects when this Skill is not on cooldown and decreases these Effects by 50% when it's on cooldown.
Turn Meter is everything in a tight battle, and this amazing Skill makes sure Ronda is not holding back for anybody!
In Your Corner is her Passive Skill and it's the cherry on top. It puts a Shield buff on her for 2 turns at the start of each Round and it gives her a 15% chance of joining in with her Flaming Flurry Skill whenever an Ally attacks.
So, she's ready to make any battle in RAID a tag-team match! Put her up against the Fire Knight and she'll be raining down those 3-hit punches to keep his Shield down. Combine that with her own solid Shield and she can stand tall when he hits back hard.
Lastly, she brings an Aura that increases Ally Attack in all Battles by a massive 30% so your whole team can unleash carnage everywhere they go in Teleria. Ouch!
Get Started With Ronda Rousey's Exclusive Promo Code
Thought we were done with the good news? Oh no! This amazing Champion is coming to RAID with a special Promo Code to help you hit the ground running. Here it is:
RAIDRONDA
It'll give you a pack with everything you need to get ahead! Just open the game, hit the three lines on the left side, tap "Promo Codes", enter the code above, and hit "Confirm". It's that easy.
This is a limited-time Promo Code exclusively for our Ronda Rousey collaboration so make sure to use it between 30 November 2022 and 28 February 2023! Don't miss out.
Play RAID: Shadow Legends Alongside Ronda Rousey
You might know Ronda Rousey from WWE or UFC, but she's a true star of the game streaming world too! That's why we invited her to play RAID.
She'll be streaming her gaming sessions on Twitch and YouTube soon. Check out her Twitter and Instagram so you don't miss out on the start times.
While you're at it, be sure to follow RAID: Shadow Legends' official Twitter and Instagram channels. We'll be supporting Ronda all the way, so you can always see the latest updates on her streaming and activities there too.
Welcome Ronda To Teleria
For those of you who aren't familiar with Ronda Rousey beyond UFC, we have also prepared a handy FAQ guide so you can learn more about the latest star of RAID:
Where Is Ronda Rousey From?
Ronda Rousey was born in southern California in 1987 and has grown to be one of the most iconic athletes and entertainment stars in the world. Although rising to fame in the world of mixed martial arts (MMA), she is in fact decorated in several sports. She even represented her country in Judo at the 2008 Beijing Olympic Games!
After her MMA career, Ronda Rousey moved into diverse fields including professional wrestling, acting, and video game streaming. She juggles all three of these interests with ease, becoming a household name and a symbol of the millennial generation.
How Many KO's Does Ronda Rousey Have?
During her MMA career, Ronda Rousey's record was 12-2-0 meaning twelve wins, two losses, and no draws. Of those wins, three were by knockout (KO) and nine by submission.
What Did Ronda Rousey Do After Her MMA Career?
After her MMA career came to an end, she entered the world of professional wrestling. Within a year, Ronda Rousey was WWE Champion. She lifted the Raw Women's Championship belt first before becoming the Smackdown Women's Champion as well.
She also chose to do something completely different, gaining 31 acting credits from TV and film productions! Alongside this, her love of video games led to a popular streaming career where she plays the latest and greatest RPGs and action games from gaming past to gaming present. If only someone would hurry up and put her in a video game…
Does Ronda Rousey Have An Olympic Medal?
A lot of folks don't know that Ronda Rousey has a bronze Olympic medal. She earned it in Judo at the 2008 Beijing Games, becoming the first American female athlete to earn an Olympic Medal in the sport!
Get Ronda Rousey's RAID: Shadow Legends Champion Now
That's all we have for you! Are you excited about the prospect of this fearsome fighter leading your team? Jump into Teleria to pick up Ronda for free and be sure to catch her epic RAID streaming sessions. See you on the battlefield!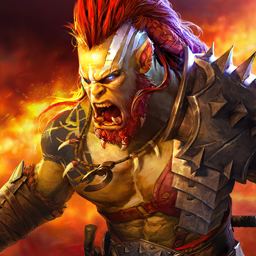 RAID: Shadow Legends
Collect 800+ Champions & Fight For Glory