From Gamer to Action Hero: YouTube Star D on 'Living Every 15-Year-Old Kid's Dream'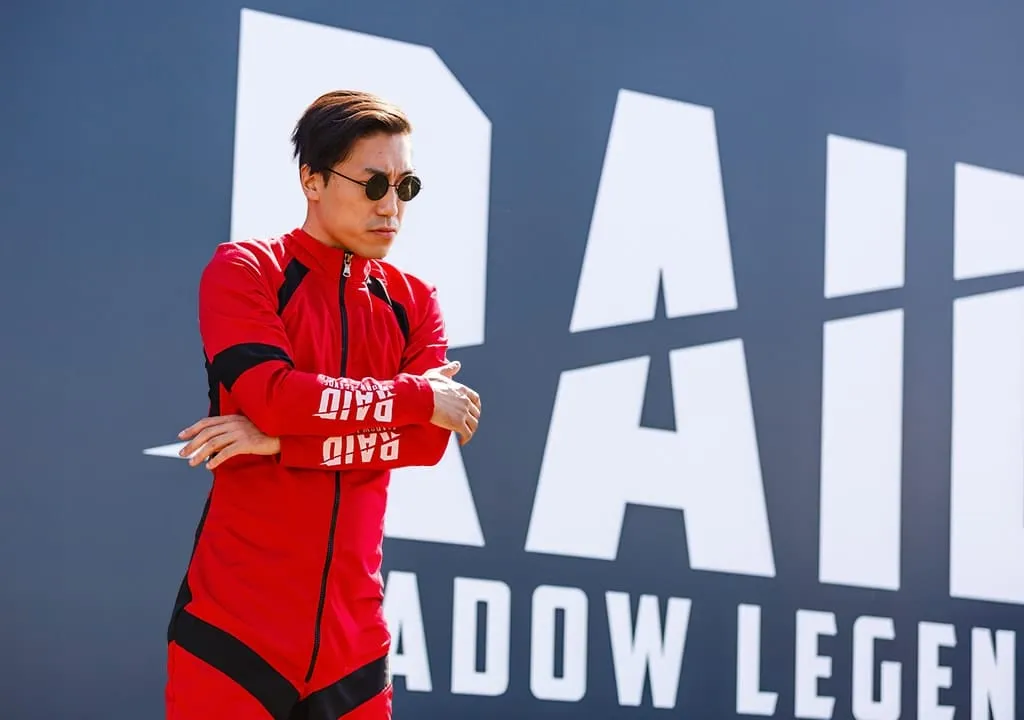 For many of us, the idea of talking about our most exciting day at work would probably not be something to look forward to.
After all, you would probably end up speaking at length about that time you over-ate during a bake sale, or even that ill-fated moment when someone tried to pull a birthday prank on the boss.
For YouTube star D, who's real name is Daniel Kim of the gaming channel Node, the question is also a tough one – but simply because he has experienced too many crazy days to count in recent years.

Sitting in our Kharkiv studio in the Ukraine, the world-famous influencer, and one of the key minds behind the renowned Node channel, contemplated the question for a moment before opting for the time his team chose to recreate the horror movie classic Friday 13th in real-life.
"So, we rented this cabin, and we had someone dressed as Jason, and we had all these kind of things you had to find to escape the house", he explained. "It was really intense and really, really fun – and actually very terrifying."
Top content creation
Such experiences have become part and parcel of D's life during his work with Node, which, at the time of writing, has more than three million subscribers across the globe. The YouTuber – whose real name is, in fact, Daniel Kim – has played a key role in bringing some of the channel's most famous content to life, drawing on his own experience with the platform which stretches back almost a decade.
He recalled how his first year of working on YouTube was for a "random start-up company", but he quickly realized that the space could offer him an opportunity to effectively combine his deep and long-standing love of video gaming with his time learning all about film-making at school.
Comparing the idea of making films to his experiences of working on YouTube, he outlined: "Making films is really expensive. It takes a lot of time with a production crew, actors, a script, all of that for it to mean anything and ever get finished. Like, sometimes we'll film a project, and it will never get done, and all that work you put into it never sees the light of day.
"But YouTube, if you have an idea and you can execute it, then you can just start small and work your way up, and as long as you keep doing it, your videos get better and better."
A dream come true
Being a huge video gaming fan, working on Node has essentially been a dream come true for D. As well as bringing movie scenarios to life, the channel is of course equally well-known for adapting different gaming experiences for the real world too.
Probably one of the most notable examples of its work was the PlayerUnknown's Battlegrounds Airsoft video released back in August 2018, which saw the team go to great lengths to painstakingly recreate the excitement of the playing the game in a real-life setting. Talking about the experience, D outlined how much work and effort went into the video's production, but also readily admitted: "We get to live out every 15-year-old kid's dream!"
He explained that the starting point of the project was to get all the weaponry, costumes, and personnel together, with that period of pre-production taking somewhere in the region of two weeks. Following that, it was a case of finding and securing a location, before then getting down to the actual filming. While the latter took around four hours, D recalled how the day of shooting was both fun and also incredibly tiring.
"In the game, you can sprint infinitely, but in real life, you can't, so you're exhausted by the end of the first game", he revealed. "Then editing takes a lot of time, so that video probably took about five days of editing to do because we did muscle flashes, we did v-effects, we did a ton of stuff for it. All-in-all it probably took about three weeks total time to produce, shoot, and edit, but it was totally worth it because it was fun".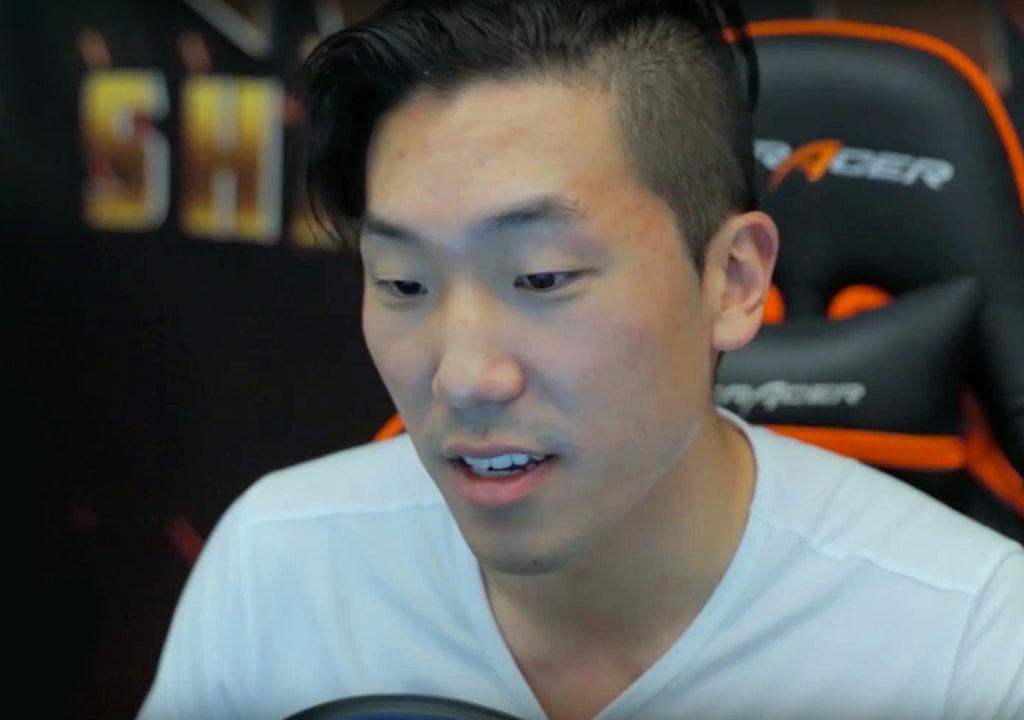 The creative process
But just how do D and the Node team come up with, and then develop, the idea of creating such an impressive video like the PUBG Airsoft game, or even the terrifying Friday 13th experience?
Discussing the team's creative process, he outlined how they tend to draw inspiration from YouTube comments they receive, and also from simply seeing movies that they would love to have a go at making themselves. He added that there are a couple of fundamental questions that drive how they go about their work – what can we do that we haven't done before and that no one else has done before?
Speaking about the current inspirations that he keeps turning to in his videos, D admits that he has recently been really focussed on action movies, and added that said focus allows him to indulge one of his life-long dreams.
He said: "I kind of feel blessed to have a job where I can do that. I've always wanted to try to dodge bullets in real life, so let's spend two days trying to do that."
A day in the life
Of course, not every day can involve strapping on airsoft equipment and living the life of a fully-fledged action hero, so what does a usual day in the life of a YouTube superstar look like? After a quick chat with D, it is clear to see how much effort and application he puts into both his work with Node and developing his personal profile.
The day begins at 9am, he tells us, and breakfast is skipped entirely so his eight-and-a-half hour working day can begin. That could include anything from shooting and editing to brainstorming, while that is then followed by a further four hours of working on his personal channel.
He revealed: "I work pretty much two full-time jobs and then try to find time to hang-out with my girlfriend somewhere in there. Then on the weekends, I go out and party as hard as I can because I work so much during the week."
His gaming favorites
With such a hectic schedule, you would be forgiven for thinking that D probably doesn't have a huge amount of time to sit back and relax with gaming. However, he always makes sure he has an opportunity to play a few titles and even revealed some of his current favorites to us in our chat.
He is quick to stress that Raid: Shadow Legends is a game he undoubtedly has plenty of time for, while he also loves Apex Legends and the brutal medieval combat of Mordhau too. Our conversation then took us on to the issue of FPS games and whether they have a future on mobile. While he said PUBG Mobile was "pretty good", he felt mobile FPS games tended to be a "step down" in terms of controls when compared to console titles. However, he did go on to suggest that it was very possible things may improve in the coming years.
He added: "Maybe, although if you are playing first-person shooters, like, you shouldn't be doing it on mobile. You should be playing Raid: Shadow Legends instead because that's a better use of your time. I can tell you that."
Words of wisdom
Before we wrapped up our interview with D, we knew there was one more question we simply had to ask prior to him leaving the studio – with so many people looking to get involved in YouTube and content creation these days, does he have any words of wisdom for some of his younger fans?
One step he definitely recommends is to take the time to study film-making. D developed his interest in the area from an early age and was learning about it from middle school. He told us that the classes he took helped to ensure he had an insight into a host of key issues; like how to achieve a quality standard of lighting, how to record good sound, and what, ultimately, looks right on the screen.
He added: "I definitely recommend just grabbing a camera, and go with your friends and film something, and be really critical of your work.
"If you watch something you make and it doesn't impress you or it's not something that you actually want to watch, then it's probably not very good. So, always improve and definitely hone your craft."
It is undoubtedly useful advice to consider if you're someone who is looking to follow D's extraordinary lead and make your days at work a little more exciting than the norm.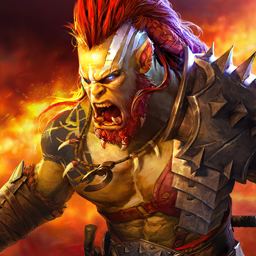 RAID: Shadow Legends
Collect 700+ Champions & Fight For Glory