Are you ready for Gamescom, the largest event in gaming? The Gamescom 2022 dates have been released and, this year, the schedule looks just as good as ever. Although there are some notable exceptions from the line-up, the organizers have still created an impressive-looking event.
After two years' worth of COVID-19 restrictions now a (somewhat) fading memory, gamescom is moving forward with its live/online format. So, get ready to find out what's on the gamescom 2022 schedule and why it's such a trade show worth visiting.
What is Gamescom?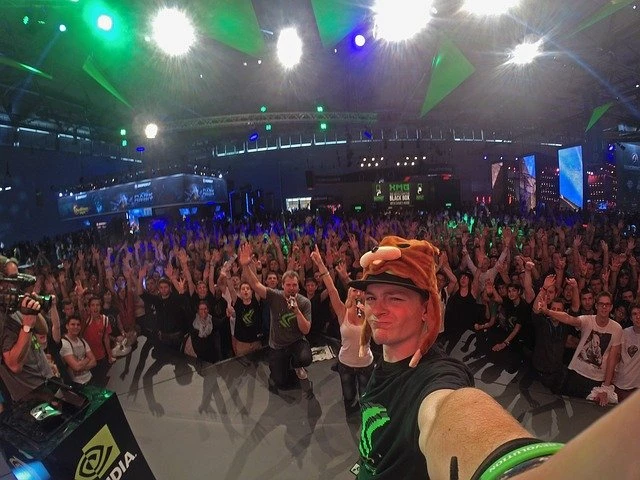 Gamescom, also stylized as gamescom, is a video games trade fair held once a year in Germany. It's one of the largest gaming conventions held outside of the US and it's a chance for developers to preview their latest creations.
Gamescom also features trade stalls displaying the latest gaming hardware.
The inaugural Gamescom took place in 2009 and was an instant success. Building on the popularity of other gaming trade shows in Europe, such as DreamHack, the first event attracted 245,000 visitors. Since then, Gamescom has grown in size and stature.
As well as exhibitors, it features panels, interactive events, and eSports competitions. In fact, as of 2018, Gamescom has been recognized as the world's largest gaming event, when compared to others in terms of exhibition space and visitors.
Today, 370,000 people flock to Germany every August to see over 1,000 exhibitors from more than 50 countries.
Where is Gamescom?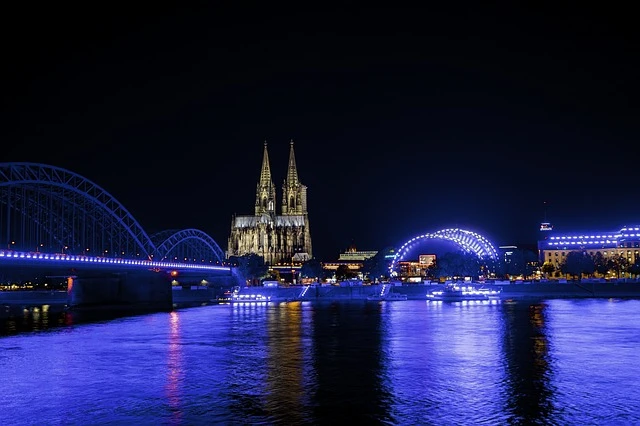 Gamescom has traditionally been held at Koelnmesse Exhibition Center in Cologne, Germany.
However, with COVID-19 affecting live events across all sectors in 2020 and 2021, the organizer of Gamescom, Game – Verband der deutschen Games-Branche, was forced to adapt. 2020's event took place entirely online.
Then, with restrictions easing in 2021, a hybrid format was adopted. That meant parts of the trade show took place at Koelnmesse, while other parts of it played out online. Gamescom 2022 will also use the hybrid format.
Look through the Gamescom 2022 schedule and you'll see that there are live streams set up.
These live streams will broadcast talks taking place inside the exhibition center, which means everyone, regardless of whether they're attending in-person or online, can hear from some of the gaming industry's most influential figures.
As well as online streams, Gamescom also features community areas, cosplay, and interactive exhibits for those who visit Germany's Koelnmesse Exhibition Center.
Therefore, we can say that the online/live dynamic introduced in 2021 was successful and will likely continue for the foreseeable future.
What Are the Gamescom 2022 Dates?
This gaming convention typically takes place in August and the Gamescom 2022 dates don't break from tradition. For those interested in buying a ticket (prices start at €25) or watching online, Gamescom 2022 will run from 23rd August to 28th August.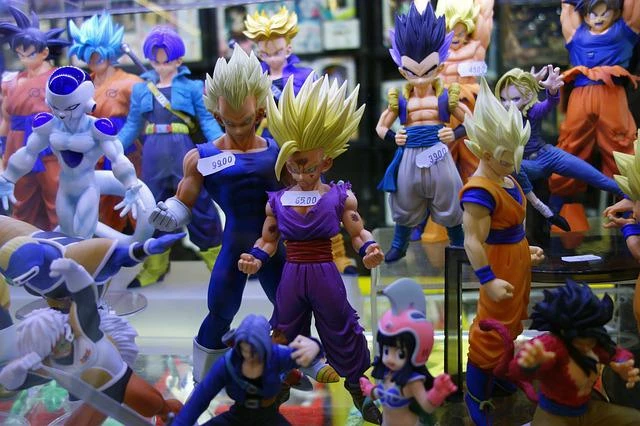 Why Should You Visit Gamescom?
To give you an idea of why Gamescom is popular with gamers, we only have to look at this year's line-up of exhibits and events:
The opening night will be hosted by gaming journalist and presenter, Geoff Keighley.
Live talks and panel (will be streamed)
Gamescom EPIX – A social game where participants have to solve puzzles and complete tasks to unlock tools and features. These tools and futures can be used to stop a mystery virus infecting the show's Electronic Protective Intelligence (EPI) system. Stop the virus and you can earn rewards that can be used at Gamescom.
Community Areas – visit one of the seven different areas throughout the trade fair:

The Entertainment Area is where you can play the latest games, including MMORPG games, as well as titles that are yet to be released.
The Merchandise Area is where you can buy all types of gaming equipment, memorabilia and clothing.
The Retro Area is where you can find over 200 classic arcade machines, home computers, handheld gaming devices, and automats.
The Indie Area is where you can learn about and play the latest games, including action games, from independent developers from around the world.
The Gamescom Campus where you can talk to companies about career and training opportunities within the gaming industry.
The Family and Friends Arena is where you can meet up with people, relax, or engage in some friendly competitions.
The Cosplay Village is where you can embrace your creative side and hang out with other people who enjoy dressing up as popular characters from the worlds of gaming and sci-fi movies. As well as dressing up and hanging out, according to the organizers, the Cosplay Village will host music acts, live shows, artwork and much more.
Plenty of Fun for All at Gamescom 2022
As you can see from the Gamescom 2022 schedule, there are plenty of things to keep you entertained over the course of six days. Alongside the scheduled talks, opportunities to play games, and stage shows, Gamescom 2022 will feature hundreds of exhibitors.
Basically, if it's happening in the world of gaming, you'll be able to find out about it at Gamescom. What's more, you'll be able to get an insight into what the future of video gaming will be.
You can scroll through the list of exhibitors attending Gamescom 2022 and you'll see companies from all over the world, including HandyGames, SEGA, THQ Nordic, and Bandai Namco Entertainment.
Three major players in the gaming industry that won't be attending Gamescom 2022 are Nintendo, PlayStation, and Activision. That's a blow to the event's organizers, not least because PlayStation has traditionally been one of the biggest exhibitors.
Other than public statements confirming they won't be part of the Gamescom 2022 schedule, Nintendo, PlayStation, and Activision haven't said why they're not attending. The good news, however, is that the line-up of exhibitors and events is still strong.
Maybe it's not as strong as it would have been had PlayStation et al attended.
However, with plenty of talks, interactive experiences, and, of course, the Cosplay Village keeping people entertained, it looks like Gamescom 2022 will be another hugely successful event.