Going Cross-Platform: How RAID: Shadow Legends Embraces Gaming's Future

Many gamers have embraced the challenge of gathering their Champions to save Teleria from the shadow cast by the Dark Lord Siroth in RAID: Shadow Legends. Our very own mission: to make RAID: Shadow Legends our first truly cross-platform experience!
Below, we will address:
What is Cross-Platform Gaming?
What Makes RAID Shadow Legends Cross-Platform?
What are the Differences Between RAID: Shadow Legends PC and Mobile?
How Do I Enjoy the RAID Shadow Legends PC Experience?
A New Way to Play

However, the game is more than just available on both platforms – PC and Mobile – it works across them both in perfect harmony.
What is Cross-Platform Gaming?
Cross-platform games are titles you can play on different platforms or devices at the same time. Since the beginning of video gaming, we have become accustomed to playing titles on a specific console or device – but the world is now changing.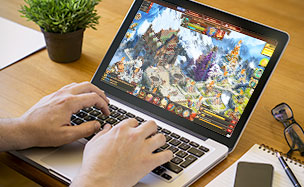 Most of us make use of a range of devices in our everyday lives and this means we now expect to have gaming and other features available across them all. However, the last thing gamers want is to have separate gaming accounts for mobile titles and the games they enjoy on their PC or console.
This is where cross-platform gaming comes in - the idea is to allow users to seamlessly access a single game across multiple systems.
What Makes RAID Shadow Legends Cross-Platform?
RAID is fundamentally cross-platform: players can access the title and their progress within it on iOS and Android smartphones and tablets, as well as on PC and Mac.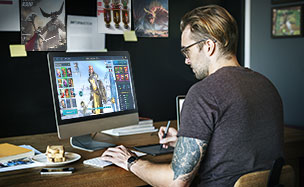 Players registering an account with their Plarium ID have a range of different elements synced between the different versions of the game, including:
Their general game progress
Any purchases they have made
And any other key account settings
This means that gamers can easily switch between their smartphone, tablet and desktop computers to enjoy the title. As such, they can take on Siroth and his evil minions while on the bus home from work, on the train to see friends, or on their PC in the comfort of their own home.
What are the Differences Between RAID: Shadow Legends PC and Mobile?
On a gameplay level, both RAID Shadow Legends PC and mobile have been kept similar to ensure gamers can access the same thrills and excitement from both versions of the game.
There are more noticeable changes in terms of graphics on the PC version, as developers have added high definition elements across the board. There are also changes to lighting and shading within battles.
Other updates you can expect to see exclusively on the PC and Mac version of RAID: Shadow Legends include:
Fully customizable graphics settings
A windowed mode
Control changes for play with a keyboard and mouse
The option of linking hotkeys for any vital repetitive actions
How Do I Enjoy the RAID Shadow Legends PC Experience?
The best way to play the game is via our Plarium Play launcher service. The platform is an official application that we developed to ensure gamers could enjoy a quality experience while playing our titles online. Using the free service offers several benefits, including:
Free to Download
All of the games available on Plarium Play can be downloaded for no charge and also receive direct support from our team of developers. This means that any new patches, updates or builds are automatically downloaded so you enjoy the best possible experience.
Native Application Performance
Plarium Play functions better than browser ports as it includes a range of key features. As we have already touched upon when discussing the RAID Shadow Legends PC experience, these include hotkeys, configurable graphic settings, and flexibility on controls.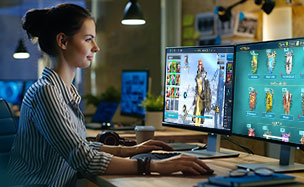 Integrated Chat
The built-in communication features mean you can easily keep connected and engaged with other players which, in turn, will help to take your gameplay to a whole new level.
A New Way to Play
The days of being tied to a single gaming device are well and truly over, and here at Plarium we felt it was important that our titles started to reflect this shift to cross-platform experiences!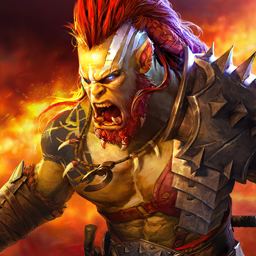 RAID: Shadow Legends
Collect 700+ Champions & Fight For Glory