Soccer Superstar Neymar Jr Joins The Mech Arena Roster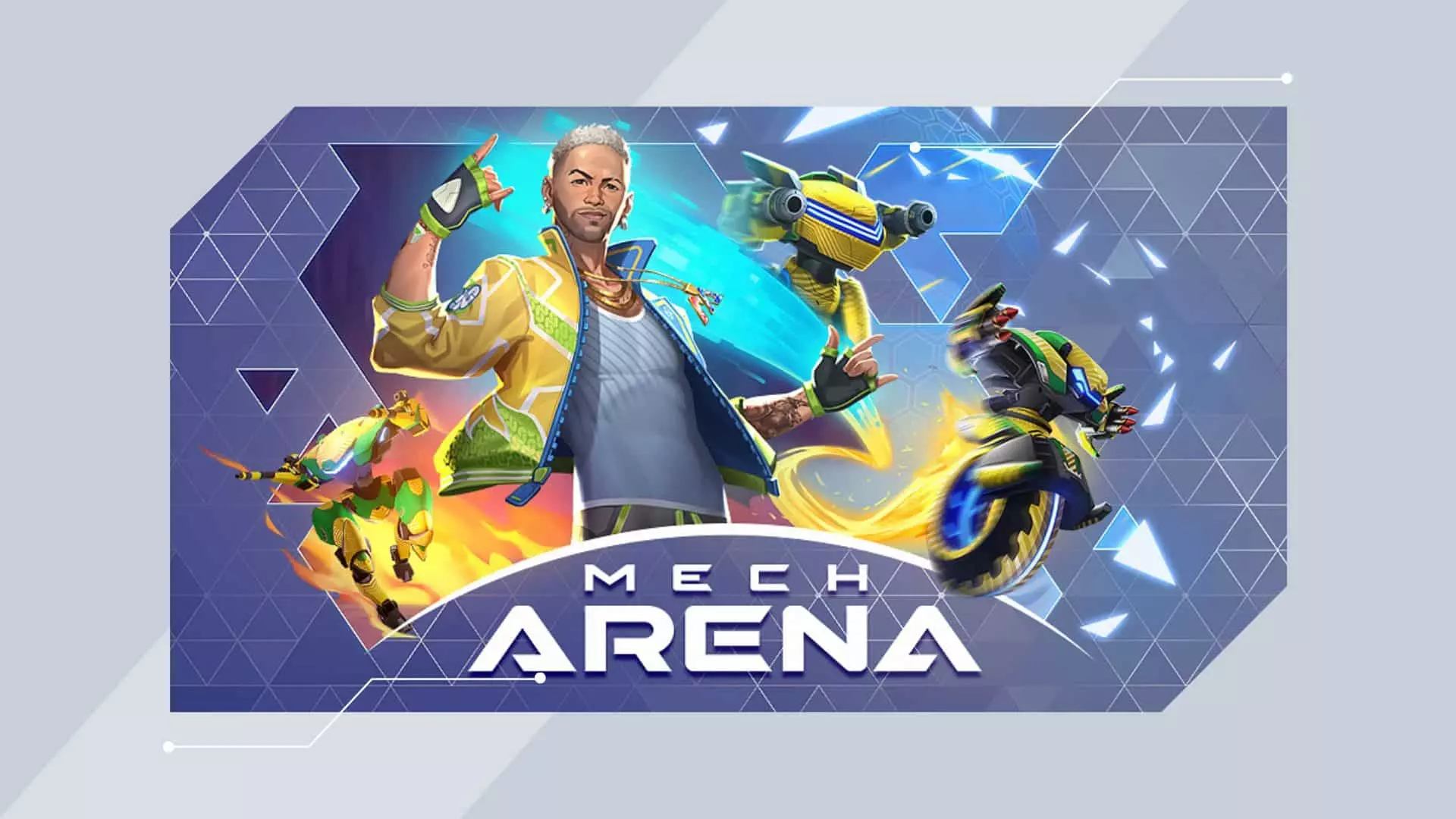 We have kept this one under wraps but it is now time to reveal: Brazilian soccer legend Neymar Jr has joined Mech Arena! Unlock the fully playable, Limited Edition Neymar Jr Pilot for free when you open the game on 7 separate days.
Select the brand-new Neymar Jr Avatar when you enter Mech Arena, and unlock Brazil-themed Skins for your Mechs via a special Derby Event. If you're a new player, learn from the best as Neymar Jr himself takes you through the Tutorial. We have even planned a host of community activities and giveaways, so stay tuned!

All of this and more starts on 6 October. Read on for more details.
Get The Free Neymar Jr Pilot In Mech Arena!
This is more than just a sponsorship - Neymar Jr is actually joining the game, and you can add him to your lineup of Pilots right now.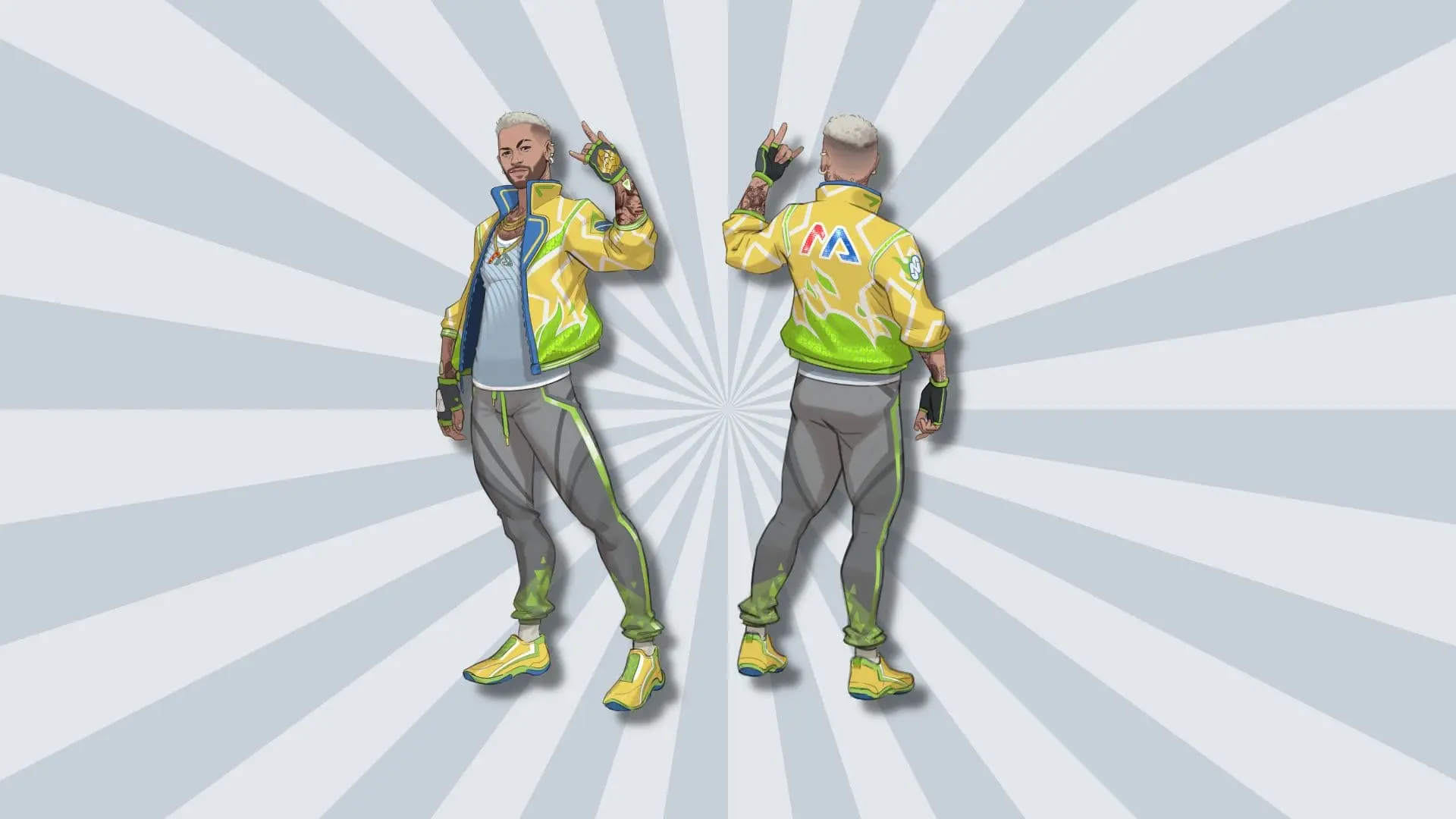 How to Get Neymar Jr in Mech Arena
Simply open the game on 7 separate days from 6 October. The Neymar Jr Pilot will be unlocked for free on day 7 of logging in. This Pilot won't be around forever, so put your best foot forward.
This runs alongside our existing Welcome Rewards and Daily Login Programs so you can maximize your Mech Arena progress.
If you want to get your hands on him sooner, the Neymar Jr Pilot is available through early access offers too, so keep a lookout for those.
What Makes Neymar Jr's Pilot Special?
While most robot games don't involve a soccer ball, Neymar Jr's speed, power and agility have been reimagined to create the strongest Pilot in the Mech Arena roster so far.
He gives a bonus of up to +35% to all Missile Weapon and Assault Weapon damage as he levels up. Additionally, he comes with the amazing Sprinter Perk. From the first Level, it adds 40% to your Sprint Duration and reduces Sprint Cooldown by a massive 40% too. To top this off, he even has 4 Implant Slots! What a hero!
Like his real-world counterpart, Neymar Jr in Pilot form is "one in a million." To represent this, we're introducing a brand-new level of Rarity called Limited Edition, making Neymar Jr the first Pilot in the game to represent this all-new class of collectible Pilots.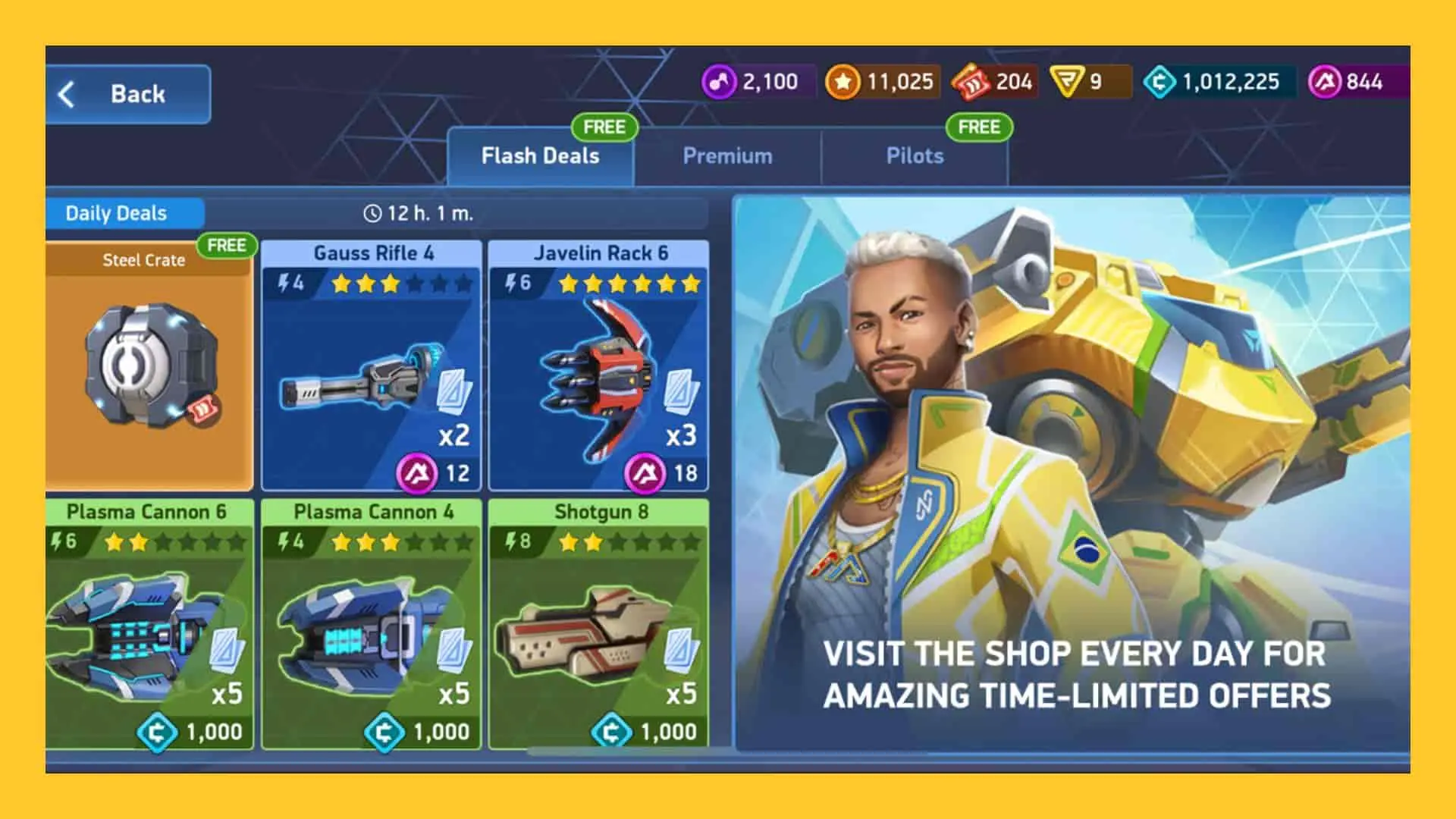 Unlock New Mech Skins For Free
We know how much you all love customization options and we're really going to town this time with Skins inspired by Neymar Jr's national team.
How to Get Neymar Jr Event Skins
There's more than one way to get Skins. Not only are they available as part of the special 7-day daily login program - you can also unlock even more Brazil-inspired Skins for your Mechs through a special Derby Event that starts on 6 October. This will also run alongside other Derbies, meaning more opportunities to earn great in-game items.
Now you can put together your very own in-game Seleção, decking out your favorite Mechs in the famous yellow, green, and blue!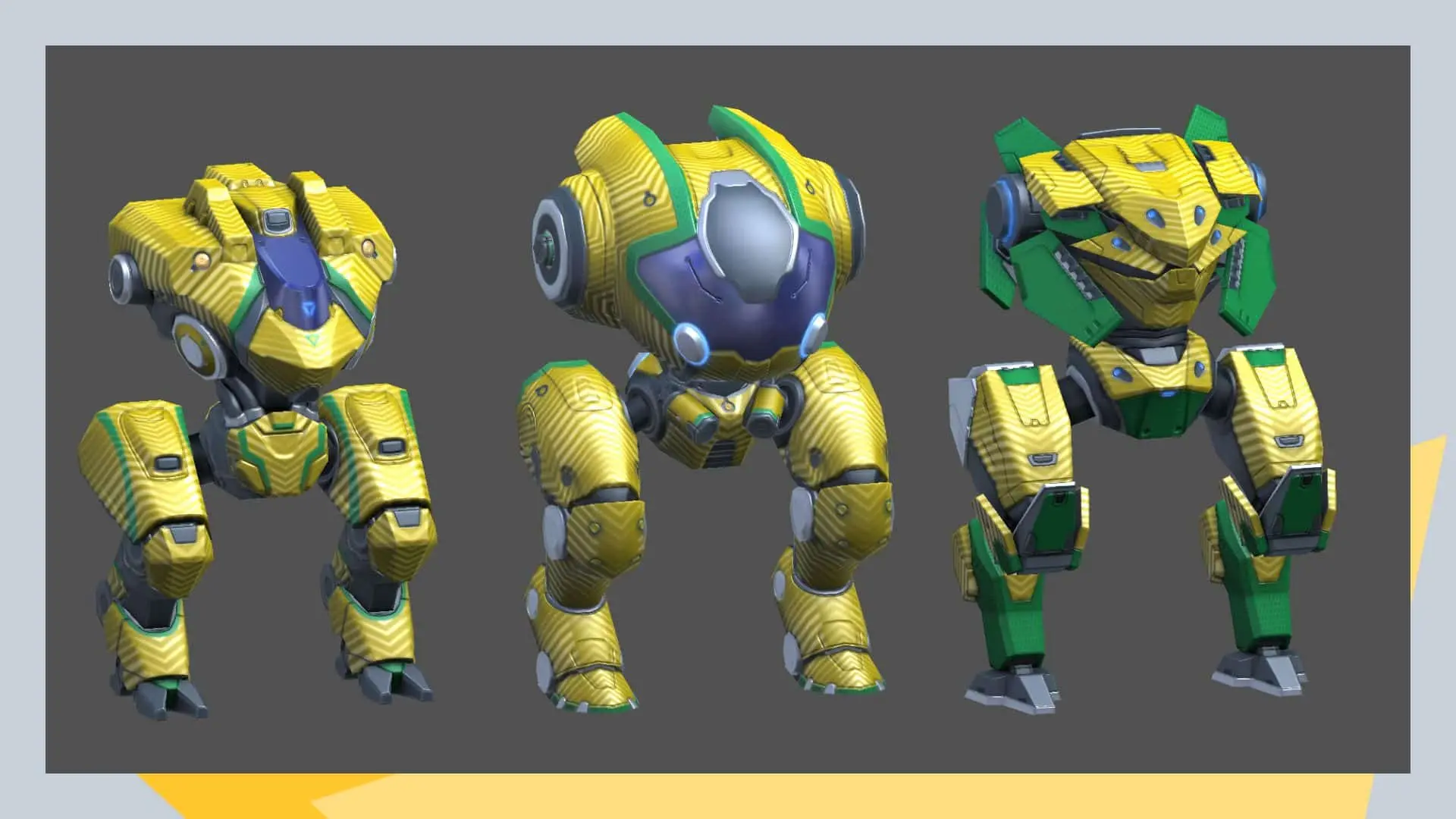 Train With Neymar Jr When You Start Mech Arena
There has never been a better time to get started in Mech Arena and Neymar Jr is here to help. From the event launch, his in-game counterpart will be taking over our Tutorial. New players will get guidance from his character on how to steer their trusty Mechs through those first forays on the field. Soon you'll be pros, just like the man himself.
Feel Like You're In The Arena With Neymar Jr
Mech Arena's top-tier graphics have brought to life the look and style of the real Neymar Jr, giving players and fans a Pilot to rally behind.
New Selectable Neymar Jr Avatar
Both the new Neymar Jr Avatar and his in-game Pilot model show his streetwear-inspired style. His custom designed bomber jacket leaves space to reveal some of Neymar Jr's tattoos and, of course, he has that signature Neymar Jr haircut.
Play Mech Arena With Neymar Jr!
Want to play Mech Arena with Neymar Jr himself? Over the coming weeks and months, check out his social media where he will be streaming gameplay and making event announcements! Remember to follow Mech Arena on Twitter, Facebook and Instagram so you don't miss any updates or start times for this.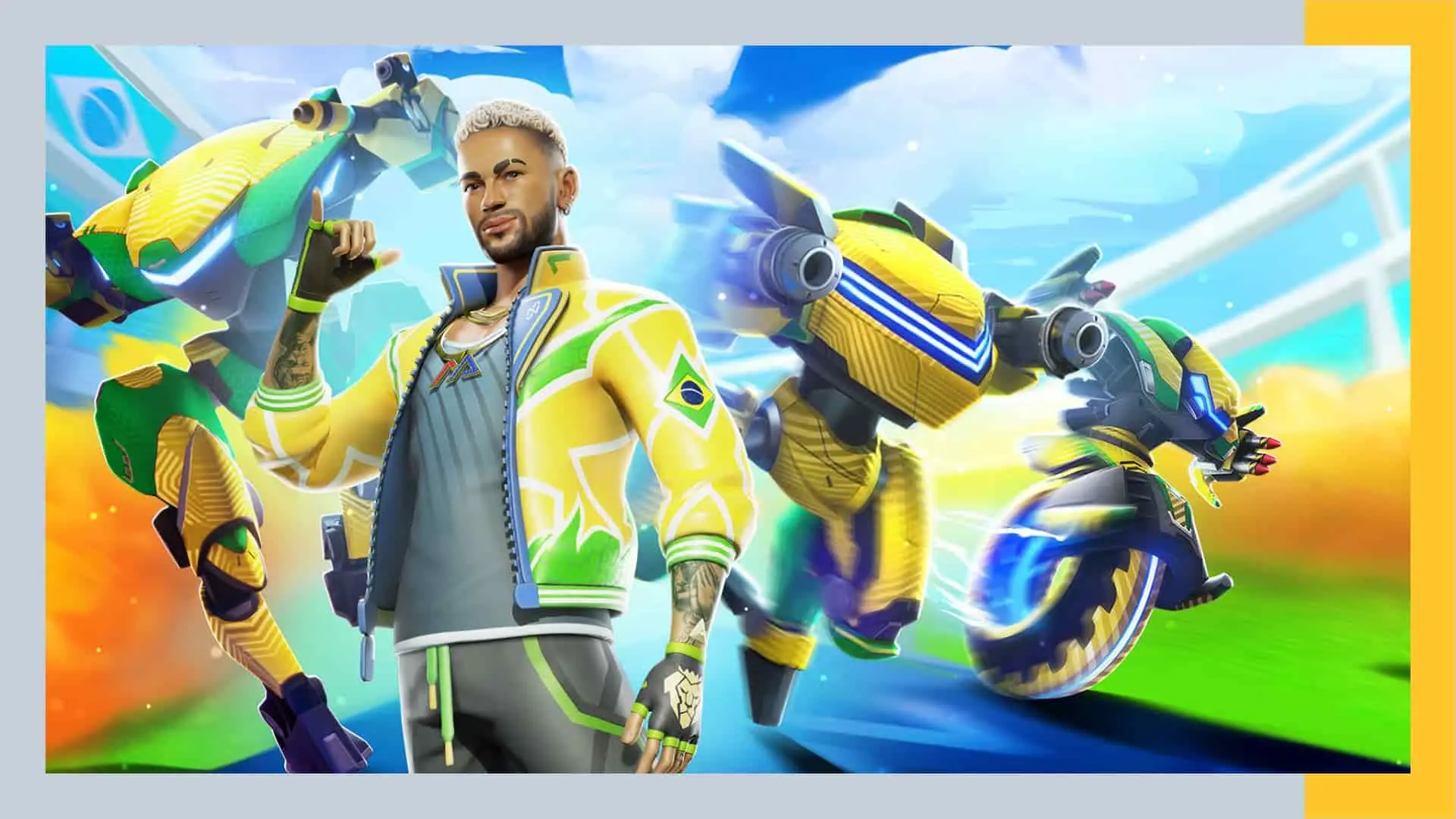 Welcome A Global Sports Superstar To Mech Arena
It's not every day that a world-class professional athlete joins our game so we have put together a handy FAQ on the man himself.
Who Is Neymar Jr?
Neymar Jr is a global soccer superstar. Born in Brazil, he has several major sporting honors under his belt for both club and country. Neymar Jr is also a keen gamer and is known to play MMOs (massively multiplayer online games), shooters, and sports games.
Who Are Neymar Jr's Current Teams?
Neymar Jr plays for the Brazilian men's national soccer team, known as the Seleção or "the selection." This team is always a favorite for success on the soccer field and will be heading into the international tournament later this year full of hope. Neymar Jr also plays for Paris Saint-Germain who compete in Ligue 1: the top division of French soccer.
What Other Teams has Neymar Jr Played For?
Neymar Jr started his career with the soccer club Santos in Brazil, making his debut aged just 17 and winning the Copa Libertadores in 2011. He then moved to Barcelona and was a part of the famous MSN (Messi, Suarez, Neymar Jr) trio of attacking players. During his time at the club, he won the treble: La Liga, the Copa del Rey and the UEFA Champions League. This is a soccer CV that would make anyone jealous.
Get Involved With Our Neymar Jr Campaign Now!
Our Community team has loads of activities and competitions planned throughout these next few months to give you that samba magic. Be sure to follow Mech Arena on social media and the forums so you don't miss out on the action.
We will be sharing exclusive content from behind the scenes, including spotlights of filming the promotional campaign and the design process of adding Neymar Jr to the game with the use of 3D motion capture.
So what are you waiting for? Jump in the Arena with Neymar Jr today, start unlocking those free goods, and make it a match to remember!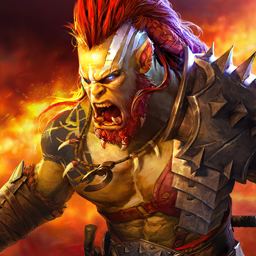 RAID: Shadow Legends
Collect 700+ Champions & Fight For Glory