Arbeit als Spieldesigner für Plarium

Wir möchten euch Barry O'Brien, unseren Spieldesigner bei Plarium vorstellen. Im Jahr 2002 schloss Barry sein Studium in Digital & Design Animation am prestigeträchtigen Cumbria Institute of the Arts in Großbritannien mit einem BA Honours ab. Um nächsten Jahr übernahm er die Rolle des Environmental Artist für Bizarre Creations. Später arbeitete er im Bereich Level Design. Heute lebt Barry mit seiner Frau Einat und ihren drei Kindern Dan, Ethan und Luke in Israel.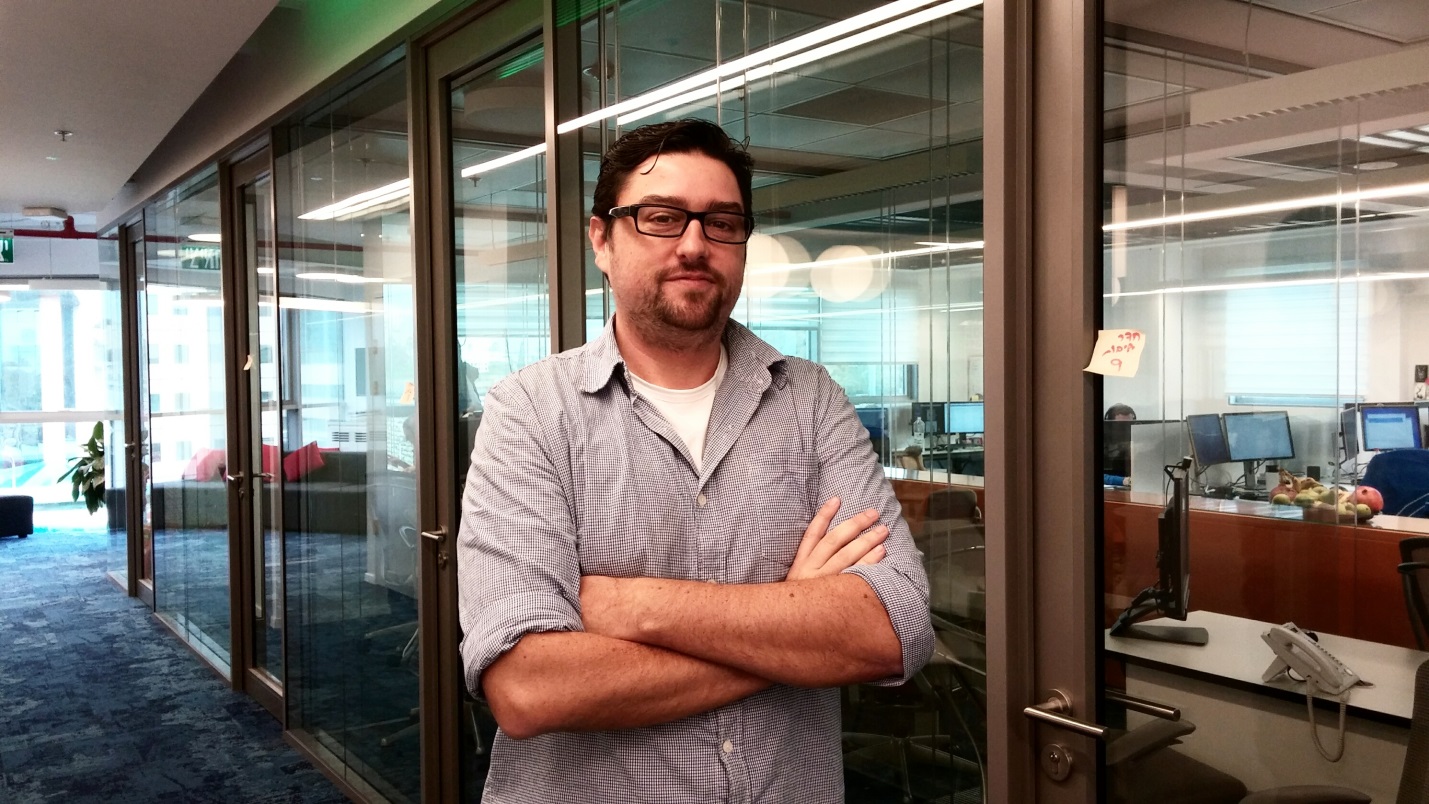 Vorteile und Herausforderungen eines Spieldesigners
Viele in der Gamingwelt halten den Job eines Spieldesigners für den besten Beruf überhaupt. Ich stimme dem absolut zu! Wir haben es ziemlich gut – wir werden dafür bezahlt, Spiele zu spielen, die wir lieben, aber wir haben auch eine Menge zu tun.
Gaming macht eine Menge Spaß, und wir müssen hinter den Kulissen dafür sorgen, dass dies auch so bleibt. Und genau da beginnt die wahre Arbeit in meinem Job. Ich sehe es so: Je mehr man als Spieldesigner über Spiele weiß, desto besser ist man in seinem Job.
Als Spieldesigner sehen wir die Dinge aus einer anderen Perspektive, da wir stets das gesamte Erlebnis analysieren müssen. Wenn mir in einem Spiel etwas besonders tolles passiert, ist mein erster Gedanke immer "Wodurch wurde das ausgelöst?".
Es gibt so viele mögliche Gründe, warum einem Spieler etwas geschieht. Es kann sich dabei um einen fantastischen Spielmechanismus handelt, eine auf einen Charakter abgestimmte Reaktion, die Kombination aus verschiedenen Ereignissen oder einfach die Spielumwelt, in der ich gelandet bin.
Doch es gibt noch eine andere Seite– Langeweile. Wenn ich in einem Spiel immer monoton die gleichen Abläufe befolge, frage ich mich "Was habe ich verpasst? Was würde dieses Spiel unterhaltsamer machen?"
Spieldesign-Mechanismen
Im Alltag verbringe ich viele Tage damit, massenweise Designdokumente zu schreiben. Dazu gehören Flowcharts, System-Tabellen und damit verbundenen Texte. Alle Spieldesigner stehen vor der gleichen Herausforderung, ein perfekt ausgeglichenes Spiel zu schaffen. Spieler wünschen sich auf jedem Spiellevel eine Herausforderungen, aber auch ein faires Spiel. In anderen Worten: Ein Bestandteil des Spiels muss auf den Fähigkeiten des Spielers basieren, welche er nutzt, um reale oder künstliche Gegner zu schlagen.
Für mich und andere Spieldesigner ist dieses Gleichgewicht der Faktor, der über den Erfolg eines Spiels entscheidet. Man kann sich nicht vorstellen, wie viel Zeit, Mühe und Kosten auf diese Komponente entfallen. Es handelt sich dabei um einen fortlaufenden Prozess, der so lange andauern kann wie das Spiel selbst.
Wenn du dich fragst, welche Fähigkeiten erforderlich sind, um ein toller Spieldesigner zu werden, hast du Glück! Gute Kandidaten verfügen über ausgezeichnete englische Sprachkenntnisse in Wort und Schrift. Hochqualifizierte Bewerber sind immer gefragt.
Es hilft auch, über ausgezeichnete mathematische Fähigkeiten zu verfügen. Fähigkeiten wie Logik, analytisches Denken und ein umfangreiches Wissen über die Spielindustrie und verwandte Produkte helfen auch. Natürlich solltest du Spaß an der Arbeit haben, denn nur so können spannende, unterhaltsame Spiele geschaffen werden!
Unter Druck
Es mag nach ständigem Spaß und Spielen aussehen, doch Spieldesign hat auch ein ernstes Gesicht. Für die Schaffung eines Spiels muss das gesamte Team zusammenarbeiten. Schlussendlich sind es jedoch die Spieldesigner, die das unglaubliche Spielerlebnis schaffen.
Es ist überraschend, zu lernen, aus wie vielen Abteilungen ein Gaming Studio besteht – Ton, Programmierung und Entwicklung, Kunst, Animation und GUI arbeiten alle gemeinsam, um ein perfektes Endprodukt zu schaffen. Doch rate, wer all diesen Abteilungen die Richtung weist – das Spieldesign-Team. Aus diesem Grund muss das Spieldesign-Team eine klare Vision haben und das Spiel genau verstehen.
Spieldesigner zu werden ist eine fantastische Entscheidung. Es ist ein lohnenswerter, spannender und herausfordernder Beruf. Wenn du Interesse an einer Karriere im Game Design hast, würde ich es dir ohne zu zögern empfehlen. Dank fantastischer Spielentwicklungssoftware, kostenlosen 3D-Animationen und YouTube kann jeder Game Design leicht von zu Hause aus erlernen.
Sobald du deine Fähigkeiten perfektioniert hast, befindest du dich in einer guten Position, einen Job in der Spielindustrie zu finden. Wenn du nicht sicher bist, wo du anfangen sollst, wie wäre es mit Plarium? Plarium ist ein fantastisches unabhängiges Studio, das Zusammenarbeit und kreatives Denken fördert. Plarium stößt an die Grenzen des Spieldesigns vor – genau in so einem Umfeld möchte jeder Arbeiten.
Schließe einen Moment deine Augen und stelle die das fantastischste, spannendste Spielumfeld vor. Nun stelle dir vor, an genau diesem Spieldesign zu arbeiten und es zum Leben zu erwecken. Genau das macht diesen Beruf so faszinierend.
Raid: Shadow Legends
Sammle über 400 Champions & kämpfe um Ruhm