Das sind die am meisten erwarteten Spiele von 2022!
Im kommenden Jahr dürfen sich Gamer wieder auf zahlreiche, große Veröffentlichungen freuen. Einige der beliebtesten Titel gehen in die Fortsetzung, dazu wurden viele neue Spiele angekündigt, die innovative Gameplays und Geschichten auf den Bildschirm bringen.
Die am meisten erwarteten Spiele von 2022 bestehen zum Teil auch aus Titeln, die eigentlich für 2021 geplant waren, sich in der Produktion jedoch verspätet haben.
Aus diesem Grund können es viele Fans kaum noch erwarten, endlich in diese Spielwelten einzutauchen. Darunter findet man alle möglichen Genres und Plattformen: Von den besten PC Games bis hin zu spannenden Android Games im Play Store und App Store ist alles mit dabei!
Wir sehen uns 10 Titel an, von denen wir uns sicher sind, dass sie die am meisten erwarteten Spiele von 2022 sind!
Welche großen Spiele erscheinen 2022?
Das kommende Jahr wird für die Spielewelt ein sehr wichtiges. Einige Entwickler großer Spielreihen haben bereits angekündigt, dass sie neue Spiele auf den Markt bringen werden.
Wir dürfen uns deshalb im kommenden Jahr über einen neuen Teil von God of War, The Legend of Zelda und Pokémon freuen.
Damit werden wir altbekannte Elemente und Gameplay-Optionen auf den Konsolen und dem PC finden, aber auch viele neue Charaktere und Spielweisen kennenlernen.
Neben den großen Plattformen werden einige Spiele für Mac Download verfügbar sein. Unter die am meisten erwarteten Spiele von 2022 gesellen sich Titel wie Gotham Knights, in dem eine Welt nach Batman gezeigt wird, oder Redfall, in dem mit verschiedensten Charakteren gegen gefährliche Vampire und Menschen gekämpft werden muss.
Wir sehen uns einige davon im Detail an und verraten, welche Titel man auf gar keinen Fall verpassen sollte!
Erscheinen 2022 auch PS4 Spiele? 📢
Die neuen Spiele im kommenden Jahr erscheinen weiterhin auf allen aktuellen Konsolen. Da die PS5 und Xbox Series X/S bisher nicht so viel verkauft wurde, wie es Hersteller angenommen haben, erscheinen alle wichtigen Titel auch weiterhin zusätzlich auf der PS4 und der Xbox One.
Das freut natürlich Besitzer der Vorgängerkonsolen, die nun nicht auf spannende Neuerscheinungen verzichten müssen. Dazu dürfen sich Spieler anderer Plattformen ebenfalls freuen.
Die besten Spiele für iPad dürfen sich im kommenden Jahr auch über zahlreiche Erweiterungen des Sortiments freuen, denn der App Store erhält wie jedes Jahr wieder Nachwuchs.
Viele davon sind für alle iOS Geräte geeignet, weshalb sich auch die besten iPhone Spiele erweitern werden. Wir fokussieren uns allerdings auf die ganz großen Titel, die in der Spielewelt bereit seit Monaten in aller Munde sind. Welche AAA-Games die am meisten erwarteten spiele von 2022 sind, erfahren Leser bei uns!
1. Zelda: Breath of the Wild 2 – Datum unbekannt
Seitdem das Spiel Zelda: Breath of the Wild für die Nintendo Switch und Wii U 2017 erschienen ist, warten Spieler sehnsüchtig auf eine Fortsetzung. Die Open-World-Map des Spiels überzeugte auf ganzer Länge und machte das Spiel zu einem Abenteuer, das aus der bisherigen Spielreihe herausstach.
Mit der Ankündigung eines Nachfolgerteils 2019 wurde bei Fans die Sehnsucht noch größer. Danach folgte jedoch langes Warten.
2022 soll es endlich so weit sein, auch wenn noch kein offizielles Veröffentlichungsdatum bekannt ist. Zelda: Breath of the Wild 2 soll im kommenden Jahr das Licht der Welt erblicken und viele Neuerungen bringen.
Bekannt ist bereits, dass die Map des alten Spiels verwendet werden soll, dafür jedoch erweitert wurde. Auch der Himmel über Hyrule soll deshalb in der Fortsetzung erkundet werden können.
Viele Details werden weiterhin fest unter Verschluss gehalten. Zwar wissen wir bereits, dass wir uns über eine neue Handlung und ein verändertes Gameplay freuen dürfen, worauf wir uns genau freuen dürfen, ist allerdings noch nicht klar.
Nicht einmal der vollständige Titel des Spiels ist bisher offiziell bekannt. Es gibt derzeit also noch mehr Fragezeichen als harte Fakten!
2. Pokémon Legends: Arceus – 28. Januar 2022
Ein weiterer Nintendo-Titel gesellt sich unter die am meisten erwarteten Spiele von 2022. Mit Pokémon Legends: Arceus geht das beliebte Franchise in die nächste Runde und bringt ein tolles RPG-Abenteuer auf die Konsole.
Es handelt sich dabei um die achte Generation an Videospielen, tatsächlich ist das Spiel jedoch eine Vorgeschichte zu Pokémon Diamant- und Perledition.
Im Spiel werden wir wieder einige der klassischen Gameplay-Teile finden. So müssen natürlich weiterhin Pokémon gefangen und trainiert werden, um sie im Kampf gegen andere kleine Monster einzusetzen.
Damit wird der eigene Pokédex immer voller und die kleinen Weggefährten können im Detail erforscht und kennengelernt werden. Das legendäre Pokémon Arceus spielt natürlich auch eine große Rolle, wie der Titel bereits besagt. Aber auch andere neue Pokémon wurden angekündigt, die von Fans mit großer Neugier erwartet werden.
Auch verschiedene Items wie Pokébälle, besondere Steine und Tränke spielen wie immer eine große Rolle im Spiel und können von Usern gekauft oder sogar selbst erzeugt werden.
Wer erschöpft ist oder seine Pokémon wieder heilen möchte, kann an verschiedenen Stationen eine Pause einlegen und mit vollen Kräften weiterspielen.
2022 wird das Franchise rund um die kleinen Monster 25 Jahre alt. Damit werden wir im kommenden Jahr sicherlich viele Jubiläumsangebote erwarten dürfen. Das neue Spiel ist nur ein Teil davon und erscheint bereits am 28. Januar.
3. Gotham Knights – Datum unbekannt
Ein Spiel, das bereits für eine Veröffentlichung in 2021 angekündigt war, erweitert nun die am meisten erwarteten Spiele von 2022.
Die Rede ist von Gotham Knights, einem Spiel des DC-Comicverlags, das viele coole Helden auf die Bildfläche bringt. Einer ist allerdings nicht dabei: Batman.
In dem langersehnten RPG werden Spieler eine Welt in Gotham City erleben, in der Batman das Zeitliche gesegnet hat.
Sein Ableben bringt große Schwierigkeiten mit sich, denn lange Zeit war die menschliche Fledermaus das einzige, was Bösewichte davon abgehalten hat, in der Stadt Unfug zu treiben.
Nun müssen andere Helden in seine Fußstapfen treten und mit vereinten Kräften gegen die Kriminalität in der Stadt ankämpfen. Dazu verbünden sich Helden wie Robin, Batgirl, Nightwing und Red Hood.
Das Spiel findet in einer Open-World statt und kann im Einzelspieler- oder Mehrspieler-Modus erlebt werden.
Jeder Charakter besitzt einzigartige Fähigkeiten, die sich im Laufe des Spiels weiterentwickeln können.
Nur wenn sie ihre Skills im Kampf verbessern und gleichzeitig immer wieder bessere Ausrüstungsgegenstände erhalten, können sich die Helden im Kampf gegen Mr. Freeze und den Rat der Eulen durchsetzen.
4. God of War: Ragnarök – Datum unbekannt
Kaum ein Spiel wurde bereits so viel besprochen, wie das sehnlichst erwartete God of War: Ragnarök. Die Spielreihe rund um Kratos hat bereits viele hervorragende Titel für verschiedene Plattformen herausgebracht.
In der ersten Trilogie für die PlayStation musste sich die wutentbrannte Seele Spartas gegen den gesamten Olymp durchsetzen und alle Götter zur Strecke bringen. Zusätzlich zur Haupthandlung erschienen verschiedene Games für die PSP.
Als 2018 eine neuer Teil für die PS4 erscheint, in dem Kratos sich plötzlich in der nordischen Mythologie wiederfand, waren Spieler ganz aus dem Häuschen.
In dem Action-Adventure von Sony mussten sich Gamer Göttern wie Freya und Baldur stellen und um ihr Leben kämpfen. An der Seite von Kratos befindet sich mittlerweile sein Sohn Atreus, der sich am Ende des letzten Titels als Loki herausstellte.
Nun knüpft God of War: Ragnarök an die Ereignisse des Vorgängers an, Spekulationen zu Folge sollen jedoch einige Jahre vergangen sein.
Da in der nordischen Mythologie zwischen dem Tod von Baldur und dem bevorstehenden Ragnarök ein mehrjähriger, eisiger Winter liegt, könnt das Spiel womöglich nach dieser kalten Jahreszeit ansetzen.
Der Götterdämmerung steht bevor und damit das Ende der Welt. Erneut muss Kratos durch die neun Reiche der nordischen Mythologie reisen, um das Schlimmste verhindern zu können.
Wann dieses Abenteuer gespielt werden kann, ist derzeit noch nicht klar. PC-Spieler dürfen sich aber in der Zwischenzeit freuen, denn God of War kommt endlich auch auf Steam.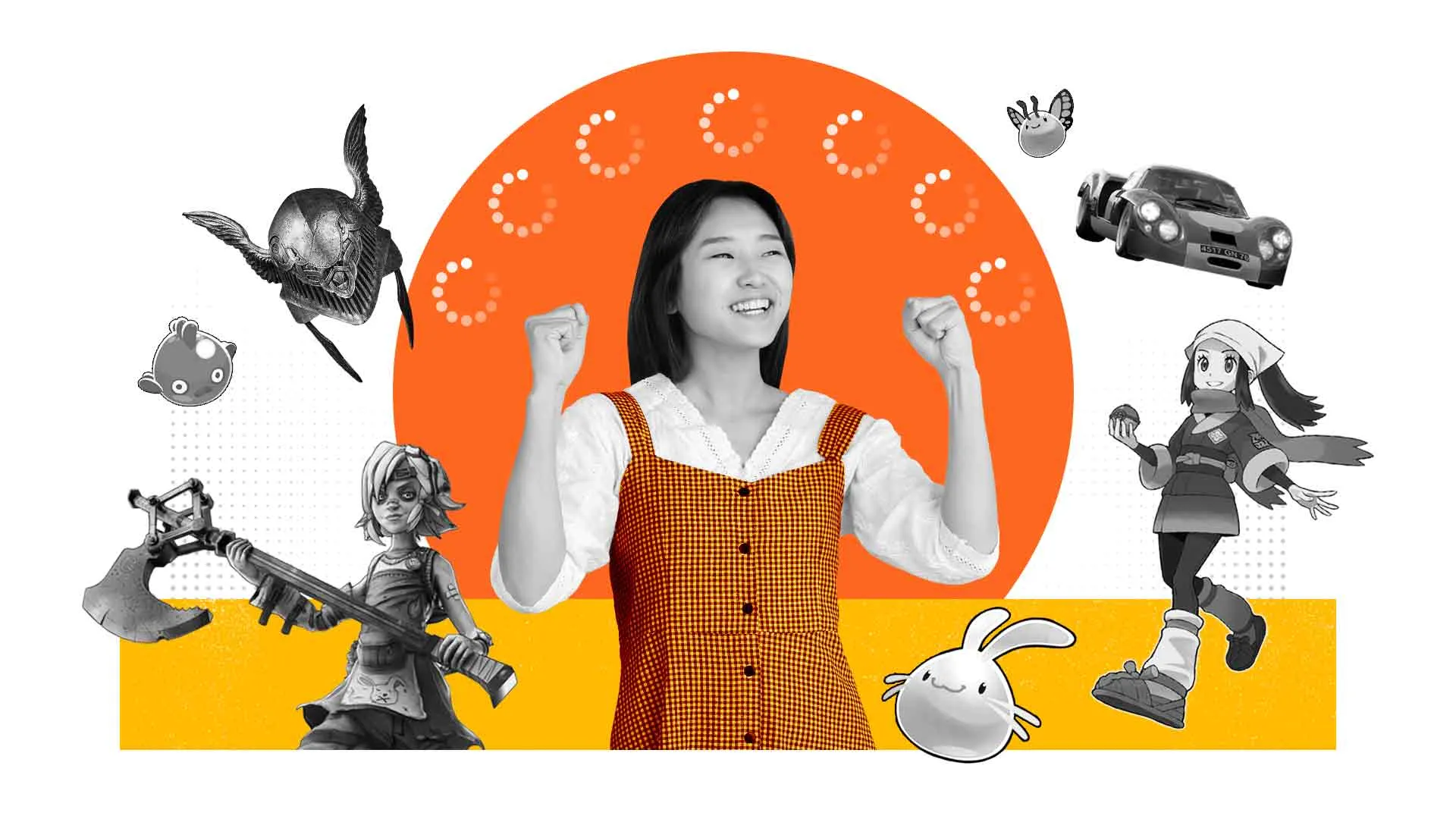 5. Redfall – Datum unbekannt
Die am meisten erwarteten Spiele von 2022 müssen natürlich auch den ein oder anderen Ego-Shooter beinhalten. Hier kommt Redfall ins Spiel.
Der Titel von Arkane Studios und Bethesda Softworks wird im kommenden Jahr das Licht der Welt erblicken, wann es genau erscheinen soll, ist allerdings noch nicht klar.
Spieler auf Windows oder der Xbox Series X/S und Xbox One dürfen sich auf einen Ego-Shooter der Sonderklasse freuen, der mit viele interessanten Charakteren und gemeingefährlichen Feinden besticht.
Im Open-World-Shooter können sich Gamer mit anderen Verbündung und gemeinsam gegen die Bedrohung vorgehen.
Dabei können sie in unterschiedliche Rollen schlüpfen: Vom übernatürlichen Scharfschützen bis zur Studentin mit telekinetischen Kräften ist alles mit dabei.
Das Spiel findet in der fiktiven Stadt Redfall in Massachusetts statt, in der ein wissenschaftliches Experiment aus den Fugen geraten ist.
Das große Chaos muss aufgeräumt werden und dabei gilt es vor allem, die gefährlichen Gegner aus dem Weg zu schaffen.
Diese bestehen zum Teil aus blutdurstigen Vampiren, aber auch aus anderen Menschen, die mindestens genauso gefährlich wirken.
6. Splatoon 3 – Datum unbekannt
Auf der Nintendo Switch erscheint im kommenden Jahr Splatoon 3, das sich ebenfalls in die Reihe der am meisten erwarteten Spiele von 2022 stellt.
Die Spielreihe sorgt schon seit 2015 für Aufsehen, seitdem das erste Game der Serie den Auftakt machte.
Anders als in den meisten großen Ego-Shootern wird hier nicht mit realistisch wirkenden Szenarien gepunktet, sondern mit einer bunten, wilden Fantasiewelt, in der anthropomorphe Lebewesen gegeneinander antreten müssen.
Die Handlung von Splatoon 3 spielt in der kargen Wüstenregion Splatsville, in der die kämpferischen Inklinge und Oktolinge leben, die Spieler bereits aus den anderen Teilen der Reihe kennen.
Gekämpft wird nicht mit scharfer Munition, sondern mit Tinte. Im neuen Ableger gibt es viele zusätzliche Details, auf die sich Fans der Spiele freuen dürfen. So kann mit neuen Waffen hantiert werden, die noch effektiver darin sind, Gegenspieler vollständig mit Tinte anzukleckern.
Dazu erhalten die Kämpfer neue Fähigkeiten, mit denen Ausweichmanöver besser funktionieren und die Farbschlacht noch wilder wird.
Im Storymodus müssen sich Spieler gegen eine gefährliche Bedrohung durchsetzen: Die Oktarianer-Armee. In den Kampagnen können viele Geheimnisse aufgedeckt und neue Techniken erlernt werden.
Wer sich lieber mit anderen Spieler gemeinsam in Revierkämpfen übt, kann aber auch in zwei Teams mit jeweils vier Teilnehmern gegeneinander antreten.
7. Tiny Tina's Wonderlands – 25. März 2022
Wer sich fragt, weshalb ein Spiel mit einem so ungewöhnlichen Namen es in die Liste für die am meisten erwarteten Spiele von 2022 geschafft hat, der kennt die Geschichte zu Tiny Tina's Wonderlands noch nicht.
Bei diesem Titel handelt es sich nämlich nicht um einen liebevolle Besuch an den Reiterhof oder eine fantasievolle Reise in eine Märchenwelt, sondern um einen knallharten FPS aus dem Game-Franchise von Borderlands.
Das Spiel setzt nach den Geschehnissen des DLCs Tiny Tinas Sturm auf die Drachenfestung an und entführt Spieler darin in eine skurrile Phantasiewelt.
Wer glaubt, dass die 13-jährige Protagonistin harmlos erscheint, der irrt sich, denn Tina ist eine Expertin in Sachen Sprengstoff und hat einen leichten Hang zum Wahnsinn.
Unter die am meisten erwarteten Spiele von 2022 hat es Tiny Tina's Wonderlands unter anderem deshalb geschafft, weil es eine spannende Vermischung zwei beliebter Genres bietet.
Zum einen hat das Spiel ein FPS-Gameplay, zum anderen besitzt es zahlreiche RPG-Elemente, die sich auf einer riesigen Map mit verschiedenen Welten offenbaren.
Es gibt sechs verschiedene Charakterklassen und zahlreiche Waffen, aus denen Spieler wählen können, um ihren perfekten Kämpfer zu kreieren.
8. Gran Turismo 7 – 4. März 2022
Die Rennspielreihe Gran Turismo besticht bereits seit Jahren mit unglaublichen Grafiken, die hyperrealistisch wirken. Mit Gran Turismo 7 möchte sich das Studio Polyphony Digital aber wohl wieder selbst übertreffen.
Schon im Gameplay-Trailer wurde schnell klar, dass hier ein ganz neues Level erreicht wurde, weshalb es Fans wohl kaum noch erwarten können.
Bald hat das Warten jedoch ein Ende, denn am 4. März erscheint der Titel, der die am meisten erwarteten Spiele von 2022 um einen Rennsimulator erweitert.
Gran Turismo 7 erscheint exklusiv für die PS4 und PS5 und kombiniert einige alte und neue Features in einem außergewöhnlich guten Gesamtpaket. Spieler dürfen sich auch wieder auf einen Kampagnenmodus freuen, in dem Einzelspieler ihre Talente beweisen können.
Dazu wird es wieder die klassischen Rennstrecken geben, verschiedene Meisterschaften, Spezialevents, eine Fahrschule und Tuning-Shops für die Fahrzeuge.
Selbstständig den fahrbaren Untersatz zu gestalten, soll in diesem Spiel der Reihe noch einfacher sein als je zuvor.
Dazu soll es in diesem Titel auch wieder verschiedene Wetterbedingungen geben, die die Fahrbahn und Sicht beeinflussen, außerdem wird auch die Zeit wieder vergehen und damit für unterschiedliche Lichtverhältnisse sorgen.
9. Goodbye Volcano High – Datum unbekannt
Für den PC und die PlayStation soll 2022 ein Indie-Game erscheinen, dessen Release eigentlich schon für 2021 angesetzt wurde. Mit etwas Verspätung dürfen wir uns aber hoffentlich schon bald auf Goodbye Volcano High freuen, in dem sich alles um das letzte Schuljahr dreht.
Die Charaktere im Spiel sind allerdings keine normalen Schüler, sondern sind Dinosaurier, die nicht nur gute Freunde sind, sondern auch gemeinsam in einer Rockband spielen.
Der Titel behandelt viele wichtige Themen, die die heutige Jugend beschäftigen. Die Dino-Charaktere müssen herausfinden, wer sie selbst sind und was sie mit ihrer Zukunft anstellen möchten.
Dazu gibt es z. B. einen non-binären Charakter. Während für die Schüler mit dem letzten Schuljahr eine wichtige Ära zu Ende geht, warten auch viele neue Beginne. Einige starten in die erste große Liebe, andere finden endlich ihren Pfad im Leben.
Auch die Musik der Band spielt im Game eine wichtige Rolle und kann schon jetzt auf der Website angehört werden. Die Entwickler haben dabei keine Mühen gespart, um ein paar richtig gute Songs auf die Beine zu stellen und von professionellen Musiker vertonen zu lassen.
Lachlan Watson, bekannt für eine der Rollen in der Netflix-Serie Chilling Adventures of Sabrina, wurde für die Synchronisation eines Charakters gewonnen.
10. Starfield – 11. November 2022
Die am meisten erwarteten Spiele von 2022 wären nicht vollständig ohne das große AAA-Game Starfield, für das sich Gamer noch fast ein Jahr lang gedulden müssen.
Im November das kommenden Jahres soll das spannende Action-RPG im Weltall dann endlich für den PC und die Xbox Series X/S erscheinen. Der Entwickler und Publisher Bethesda startet damit zum ersten Mal in 25 Jahren ein neues Franchise.
Starfield findet entführt Spieler in ein entferntes Sonnensystem, in dem zwei Fraktionen lange Zeit in einem unerbittlichen Krieg verwickelt waren.
Etwa 20 Jahre nachdem der Krieg der Kolonien beendet wurde, tauchen Spieler in das Geschehen ein.
Während es keine aktiven Kriegshandlungen gibt, ist der Frieden zwischen den beiden Fraktionen immer noch sehr zerbrechlich. Gamer können einen eigenen Charakter erstellen, der zu einer Organisation von Weltraumforschern gehört.
Wer immer schon einmal am eigenen Leib erfahren wollte, was bedeutet Noob zu sein, der wird in Starfield sein blaues Wunder erleben.
Bethesda ist dafür bekannt, besonders anspruchsvolle Spiele auf den Markt zu bringen und so darf man sich auch bei Starfield nichts anderes erwarten.
Welches Spiel sollte 2022 ausprobiert werden?
Es wird bei unserer Auswahl der 10 besten Spiele schnell klar, dass das kommende Jahr besonders vielseitig wird, wenn es um Videospiele geht. Gamer dürfen sich auf spannende RPG-Abenteuer freuen, ihr Geschick in Ego-Shootern auf die Probe stellen und sogar in das Leben heranwachsender Teenager – in Form von Dinos – schlüpfen.
Was allerdings bei den meisten Titeln noch nicht klar ist, ist ihr Erscheinungstermin. Bis dahin können sich Spieler auch mit anderen Games die Zeit vertreiben.
Bei Steam warten z. B. spannende Survival Spiele kostenlos auf PC-Gamer, die ihr Geld für die großen Releases sparen wollen. Und auch Mac User haben eine große Auswahl an interessanten Spielen, mit denen sie sich die Wartezeit versüßen können.
Von Solitär für Mac bis zu spannenden Simulationsspielen ist alles mit dabei. Ab dem 28. Januar 2022 geht es dann los und die am meisten erwarteten Spiele von 2022 erscheinen nach der Reihe auf den Konsolen oder dem PC.