Play Store Spiele
Mobile Gaming befindet sich im absoluten Höhenflug und begeistert Massen an Spielern, während immer mehr neue grandiose Titel auf das mobile Endgerät kommen. Von Casual Puzzle Games bis hin zu tiefgehenden RPGs wird das Smartphone inzwischen bei vielen Spielern zur Spielplattform Nummer eins.

Hast du ein Android-Gerät und fragst dich, wo du beste Spiele Handy herbekommst und welches überhaupt die besten Play Store Spiele sind, die du nicht verpassen solltest?
Doch bevor wir uns Hals über Kopf in die besten Play Store Spiele stürzen, empfehlen wir dir, dir ein paar Games für Android anzuschauen, wie etwa die Android-Spiele kostenlos.
Wie heißt App Store auf Android?
Wie heißt der App Store bei Android? Ganz einfach: Play Store, auch als Google Play Store oder Google Play bekannt. Es ist die Plattform des Internetriesen, wo ein endloser Katalog an Apps und Games auf dich wartet. Während der Apple App Store für iPhone-Nutzer mit den besten App Store Games 2022 aufwartet, enthält der Play Store die besten Spiele Apps für alle mit einem Android-Gerät.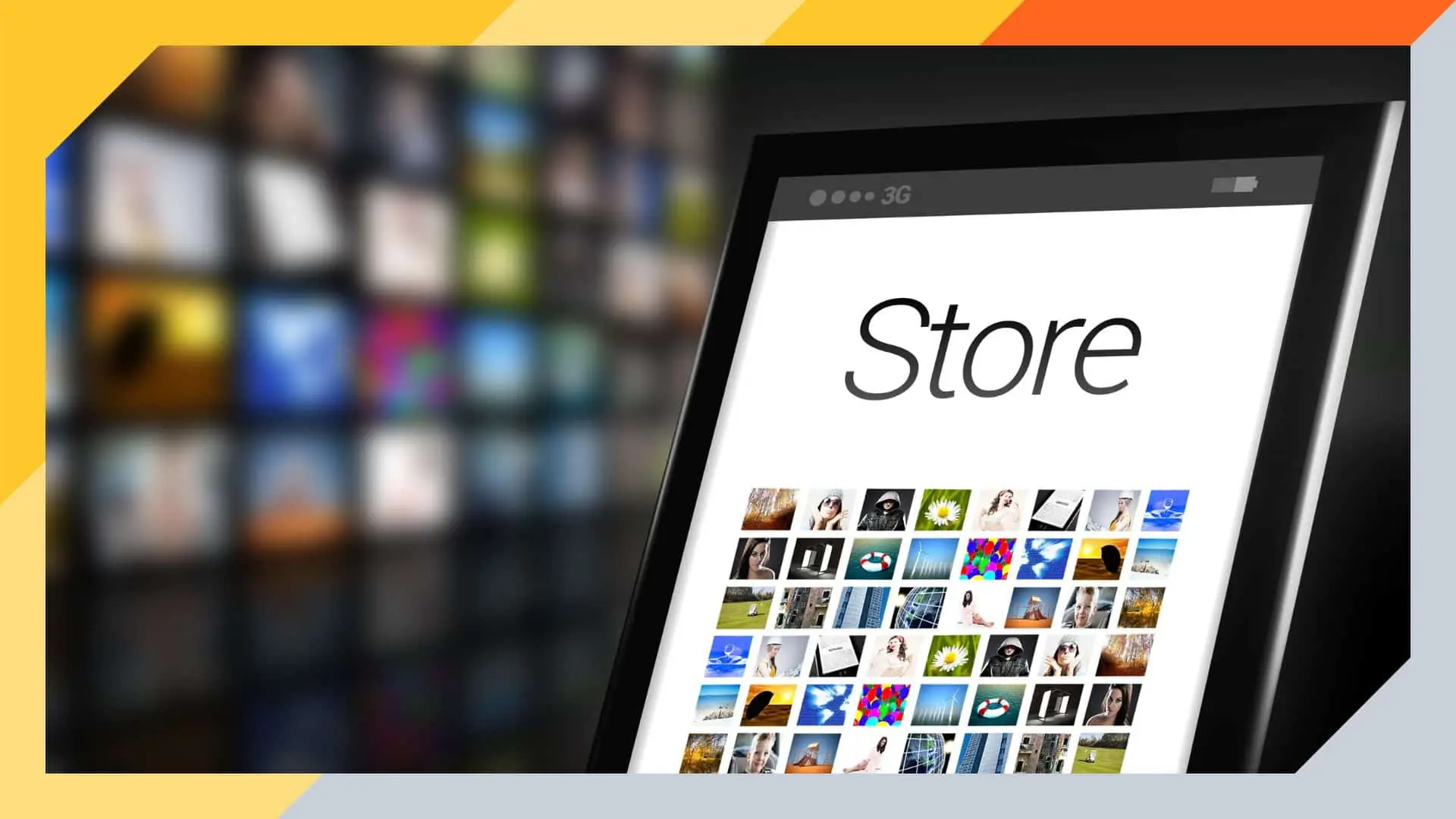 Nutzer können ganz einfach den Play Store besuchen, zwischen kostenpflichtigen und kostenlosen Apps auswählen und direkt die besten Play Store Spiele auf ihr Android-Endgerät herunterladen.
Allerdings hast du im Play Store nicht nur Games zur Auswahl. Denn von Filmen bis Bücher kannst du alles Mögliche direkt auf dein Gerät herunterladen.
Besonders spannend ist aber natürlich die enorm vielfältige Bibliothek an Games, die du direkt auf jedes Mobilgerät mit Android-Betriebssystem herunterladen kannst. Wer will, kann dabei alle Spiele kostenlos herunterladen und einfach aus dem enormen Pool an gratis Games auswählen, anstatt sich für einen der Premium-Titel zu entscheiden. All diese Games, die du im Katalog von Google findest, sind Play Store Spiele.
Was sind die besten Spiele im Playstore?
Der Play Store verändert sich kontinuierlich. Jeden Tag erscheinen neue Play Store Spiele, während die absoluten Favoriten der mobilen Gamer die Spitzenränge unter den best Play Store Games ergattern. Aktuell sind dies die best Play Store Games, die am meisten verkauft werden:
Minecraft
Rovio Classics: AB
Stardew Valley
Abi: A Robots Tale
Incredibox
Poppy Playtime Chapter 1
Hot Lap League: Racing Mania
Geometry Dash
Farming Simulator 18
Welches ist aktuell die beste Spiele App im Play Store?
Welches Game das Ranking für die besten Play Store Spiele anführt, hängt ganz von deinen persönlichen Präferenzen ab. Und bei der enorm vielfältigen Auswahl ist es unglaublich schwer, die Nummer eins in der Liste für beste Playstore Spiele herauszupicken. Doch, genauso wie wir auch die Top 10 MMORPG 2022 und Top MMORPG 2023 herausgesucht haben, haben wir auch einige Top-Kandidaten unter den best Play Store Games ausgewählt. Dafür haben wir uns durchschnittliche Spielerbewertungen und Trends angeschaut.
Genshin Impact ist einer der größten Free-to-Play-Games der Welt. Es ist ein Rollenspiel im typisch japanischen Stil und ist wahrlich einzigartig. Du kannst darin beim Spielen zwischen verschiedenen Charakteren wechseln – eine frische Abwechslung zum sonst typischen System.
Du kannst darin Teams erstellen und die riesige, vielfältige Welt erkunden. Damit gehört es nicht nur auf die Liste für beste Playstore Spiele. Es hat es nämlich auch unter unsere Top 10 Handy Spiele 2021 geschafft.
Bist du auf der Suche nach beste Spiele im Play Store und liebst Autospiele? Dann ist GRID Autosport ein Muss! Es bringt rasante Action und hitzige Geschwindigkeit auf dein Mobilgerät und ist zudem ein hervorragender Port des stärkeren PC-Counterparts.
Es wird allerdings einen ordentlichen Teil deines Smartphone-Speichers für sich beanspruchen – nicht etwa wie Browsergames online, die du gar nicht speichern musst. Wenn du allerdings von überall hinterm Steuer echter Supercars sitzen willst, lohnt sich der Download.
Wenn du allerdings Shooter im Battle-Royale-Stil liebst, dann führt bei der Frage nach beste Playstore Spiele nichts an PUBG Mobile vorbei. Im Ranking für das beste iPad Game 2022 haben wir uns im Battle-Royale-Genre zwar für Apex Legends entschieden, doch geht es um beste Spiele im Play Store, hat der Pionier des Genres die Nase vorn. Mit vielen Maps und regelmäßigen Updates wird es hier niemals langweilig und es gibt immer wieder Neues zu entdecken.
Speziell für mobile Spieler gibt es außerdem eigene Spielmodi, wodurch es ein Stück weit sogar seinen Counterparts an den Konsolen und am PC voraus ist.
Welches sind die umsatzstärksten Play Store Spiele aller Zeiten?
Einige Games führen zwar vielleicht aktuell nicht mehr die Charts für beste Spiele im Play Store an, haben aber über die Zeit eine enorme Vielzahl an Downloads generiert. Dies sind die besten Play Store Spiele mit den meisten Downloads aller Zeiten:
Gaminator Online Casino Slots
RallyAces Poker
Gardenscapes
PUBG Mobile
Coin Master
Candy Crush Saga
Empires and Puzzles: Match 3 RPG
Homescapes
Roblox
Welche Spiele kannst du im Play Store spielen?
Schätzungen zufolge gibt es aktuell sage und schreibe 484.329 Spiele im Play Store. Da sind alle möglichen Genres dabei, sodass hier wirklich jeder die besten Play Store Spiele für seine eigenen Präferenzen findet.
Von kleinen Indie-Titeln mit simplen Grafiken bis hin zu AAA-Games ist hier alles dabei. Große Studios bringen inzwischen ihre populären Videospiele auf den kleinen Bildschirm und kommen auch auf der mobilen Plattform enorm gut an. Beispiele sind League of Legends: Wild Rift und PUBG Mobile, sowie einige weitere, die auch mobil enorm beliebt sind. So wie auch viele weitere Android und iOS Spiele kostenlos sind, sind auch die AAA-Titel oft gratis unterwegs spielbar. Die beliebtesten Kategorien unter den besten Spiele Apps im Play Store sind:
Arcade
Action
Casual
Wortspiele
RPG
Simulation
Sport
Lernspiele
Rätsel
Kartenspiele
Das neue Logo
Der Google Play Store ist kürzlich zehn Jahre alt geworden. Um den Geburtstag zu feiern, hat Google das Logo für den Play Store umgestaltet. Genauso wie man mit Twitch Emotes seinen Twitch-Kanal aufpeppen kann, hat auch der Internetriese sein Aussehen verändert. Es kann daher allerdings passieren, dass dir unter den besten Spiele Apps im Play Store Apps mit dem neuen und mit dem alten Logo begegnen werden.
Das neue Logo hat eine etwas gedecktere Farbpalette und passt besser zu den Logos der anderen Dienste. Zwar sind die typischen Google-Farben vertreten, allerdings sind sie jetzt nicht mehr so grell.
Play Store Reward Punkte einlösen
Unter den aktuellen Veränderungen probiert Google jetzt auch eine neue und einfachere Art aus, mit der man Play Store Punkte einlösen kann. Das ist ein Prämienprogramm für Play Store Spiele und Apps, das 2019 erschienen ist.
Wenn du Geld für Apps, Filme, Spiele und Musik ausgibst, bekommst du Play Store Punkte. Je mehr du ausgibst, desto mehr Punkte gibt es. Diese können dann für In-App-Käufe in Play Store Spielen eingelöst werden, wie etwa für Skins und Loot-Boxen.
Es gab allerdings kürzlich ein paar Änderungen. Google experimentiert damit, wie Nutzer diese Punkte einsetzen können. So konnten zum Beispiel manche Nutzer sie für echte Hardware im Google Store einlösen und nicht nur für Dinge in Play Store Spielen. Das kann zum Beispiel besonders hilfreich sein, wenn du gerade passende Geschenke für Gamer suchst oder deine Hardware aufrüsten willst, wo diese Punkte besonders vorteilhaft sein können.
Diese Option ist aber noch nicht überall verfügbar und scheint, aktuell nur ein Experiment zu sein. Es zeigt allerdings, dass Google wohl bereit ist, auch in Zukunft mit den Prämien Neues auszuprobieren.
Sind die Spiele im Play Store kostenlos?
Sie haben zudem auch die Richtlinien verändert, die vorschreiben, welche kostenpflichtigen und kostenlosen Spiele Apps in den Play Store kommen können und wie sie funktionieren. Damit wird das ganze System deutlich sicherer und besser. Apple ist besonders bekannt für ihre strikten Richtlinien, wenn es um iPhone Gratis Spiele, Premium Spiele und Apps geht. Mit den Veränderungen der Richtlinien soll es jetzt auch für Android-Nutzer mehr Sicherheit und Qualität geben, wenn man die besten Play Store Spiele spielt.
So werden zum Beispiel sämtliche Apps gelöscht, die beliebte Apps imitieren. Suchst du etwa die beste Spiele App, kann es passieren, dass du Apps findest, die sehr ähnlich aussehen und fast das gleiche Logo nutzen. Mit diesen Imitaten wird oft versucht, Nutzer dazu zu verleiten, die falsche App herunterzuladen.
Außerdem sollen Vollbild-Werbeanzeigen in Apps eliminiert werden. Wenn du etwa gratis Spiele Deutsch spielst und kostenlose Apps im Play Store nutzt, wirst du nicht mehr von großflächigen Pop-ups gestört, die zuvor während Ladezeiten oder sogar beim Spielen aufgetaucht sind.
Sie bringen den Entwicklern Geld ein, weswegen auch die besten Play Store Spiele sie verwenden, doch sie können echt nervig sein und den Spaß und Usability zerstören. Mit den Veränderungen werden die Vollbild-Anzeigen ein Ding der Vergangenheit.
Zudem macht es das Unternehmen jetzt allen leichter, kostenpflichtige Abonnements von Play Store Games zu beenden. Damit muss jetzt eine klare und einfache Methode zum Beenden des Abos in der App inkludiert sein.
Jetzt hast du nicht nur die Antwort auf die Frage "Wie heißt der App Store bei Android?", sondern bist auch mit einer Liste für die besten Play Store Spiele und weiteren wichtigen Infos ausgestattet, um dich direkt von überall am Mobilgerät in dein neues Lieblingsspiel zu stürzen. Welche ist für dich die beste Spiele App, die dich am Smartphone in den Bann zieht?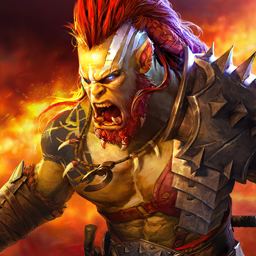 RAID: Shadow Legends
Sammle über 700 Champions & kämpfe um Ruhm