Anche la riduzione del numero di sistemi operativi ha contribuito al fenomeno, consentendo agli sviluppatori di concentrarsi su poche versioni.
La maggioranza degli utenti usa infatti un dispositivo Android ma non tutti hanno le idee chiare su quali giochi scaricare e su come farlo.
Prima di avventurarci in questo mondo insieme, vi suggeriamo di iniziare dando un'occhiata alla nostra collezione di giochi Android.
Cos'è il Play Store?
Il Play Store di Google, anche noto come Google Play, è una piattaforma creata dal famosissimo motore di ricerca per gestire il suo catalogo di app e giochi per cellulare.
Gli utenti possono registrarsi e selezionare i giochi sul Play Store, gratis o a pagamento, per scaricarli sul proprio dispositivo Android.
Il servizio però non si limita ai soli giochi, dal momento che la piattaforma di Google offre una vasta gamma di prodotti per l'intrattenimento, inclusi film, applicazioni e libri.
Al di là dei propri gusti, la collezione di giochi sul Play Store offre una varietà di titoli sterminata che farebbe la felicità di qualunque appassionato di telefoni da gaming.
Quali sono i 10 migliori giochi sul Play Store?
La piattaforma di Google è in continua evoluzione, con nuovi titoli lanciati ogni giorno e grandi classici dal successo intramontabile. Al momento, i più popolari giochi sul Play Store sono:
Minecraft
Rovio Classics: AB
Stardew Valley
Abi: A Robots Tale
Incredibox
Poppy Playtime Chapter 1
Hot Lap League: Racing Mania
Geometry Dash
Farming Simulator 18
Chi incoroniamo come re dei giochi sul Play Store?
I giochi sul Play Store sono talmente tanti e diversi tra loro che la decisione di dichiararne uno o due come i migliori in assoluto non può che essere una scelta personale.
Detto ciò, va riconosciuto che alcuni giochi popolari spiccano su tutti gli altri per le recensioni dei giocatori e per le tendenze del settore.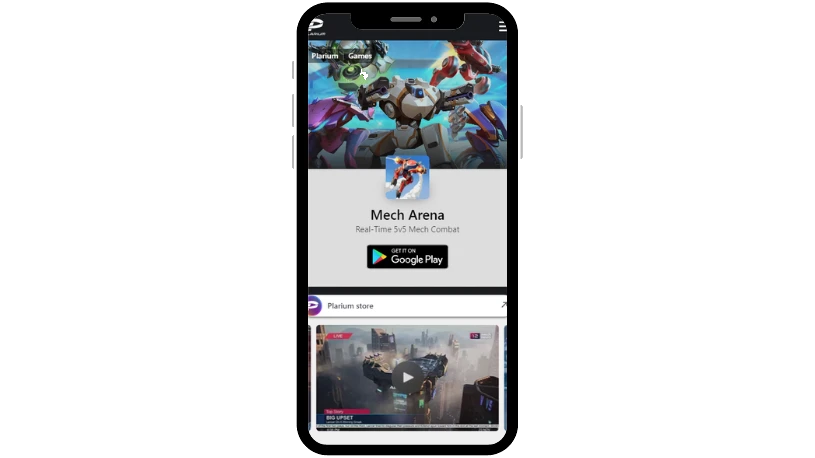 Genshin Impact è uno dei più importanti giochi free to play al mondo. È un gioco di ruolo in tipico stile giapponese, con una particolarità: le classiche funzioni che solitamente consentono di accedere ad armi e poteri sono state sostituite dalla possibilità di cambiare il personaggio de gioco durante l'azione.
In questo modo potrai creare una squadra per esplorare mondi vasti e variegati.
I giochi sul Play Store offrono ottime soluzioni anche per gli appassionati dei simulatori di guida con GRID Autosport, un titolo assolutamente imperdibile che garantisce la migliore esperienza di corsa su un dispositivo mobile.
La versione per PC vanta già milioni di fan e il suo adattamento per Android mantiene molte delle caratteristiche che ne hanno decretato il successo.
È vero che scaricare giochi di questo tipo occupa molta memoria, ma è un piccolo prezzo da pagare per vivere un'esperienza unica.
Se ami i titoli in stile Battle Royale, tra i giochi sul Play Store si nasconde la soluzione perfetta per te: PUBG Mobile. Le mappe a disposizione sono molte e gli aggiornamenti sono consistenti e frequenti per evitare che il gioco possa diventare noioso o ripetitivo.
Ciò che rende speciale questo titolo, inoltre, è la presenza di modalità di gioco disponibili esclusivamente sui dispositivi mobili, cosa che lo rende persino superiore alla versione per PC e console.
Quali sono i giochi sul Play Store più scaricati in assoluto?
Si potrebbe pensare che i giochi gratis sul Play Store siano i più scaricati, ma i dati dimostrano che gli utenti tendono a spendere per i titoli che considerano di qualità.
Sembrano averlo compreso anche i produttori, che negli ultimi anni strizzano l'occhio ai giocatori più esigenti aprendo i propri titoli al mod gaming. Scopriamo quindi insieme i giochi sul Play Store che possono vantare il maggior numero di download.
Ecco alcuni dei più venduti in assoluto:
Gaminator Online Casino Slots
RallyAces Poker
Gardenscapes
PUBG Mobile
Coin Master
Candy Crush Saga
Empires and Puzzles: Match 3 RPG
Homescapes
Roblox
La varietà di giochi sul Play Store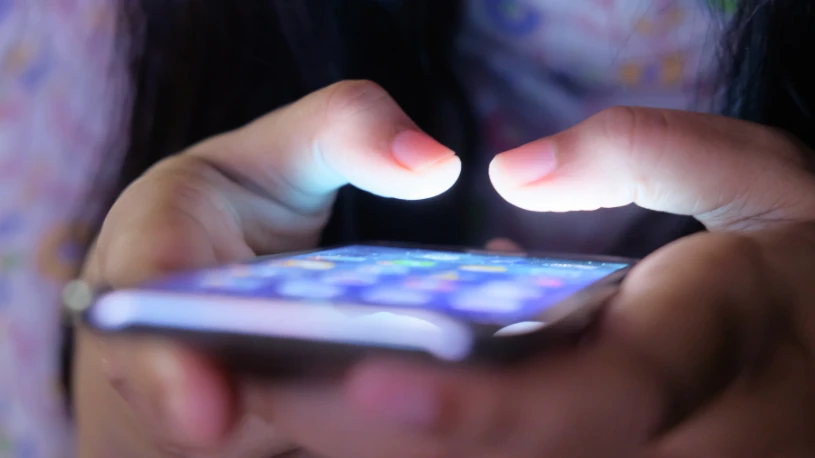 È stato calcolato che i giochi sul Play Store siano attualmente 484.329.
Questa cifra da capogiro include titoli dei generi più disparati, inclusi i giochi giapponesi, per soddisfare persino gli utenti più esigenti.
Alcuni giochi sono il risultato di un produttore indipendente e offrono una grafica e un funzionamento semplici; altri sono invece frutto del lavoro di grandi aziende e costituiscono delle vere e proprie versioni alternative dei titoli più amati per PC e console.
Tra questi meritano una menzione speciale League of Legends: Wild Rift e PUBG Mobile, la cui fama è in continua ascesa. Le categorie più popolari tra i giochi sul Play Store sono:
giochi arcade;
giochi di parole;
giochi RPG;
giochi sportivi;
giochi educativi;
giochi di carte;
Il nuovo logo
La piattaforma di Google ha recentemente compiuto 10 anni e per celebrare l'evento è stato presentato un nuovo logo.
Questo non è ancora stato implementato su larga scala, per cui potresti imbatterti in applicazioni e giochi gratis sul Play Store che mostrano la versione precedente o quella rinnovata.
Il nuovo logo presenta dei colori più tenui e si abbina meglio ai simboli degli altri servizi di Google, seppure con un design dalle tinte meno sgargianti.
Come riscattare i punti premio del Play Store
Il piano di rinnovamento del Play Store include anche il test di alcune modalità innovative e semplificate per riscattare i punti premio che dal 2019 vengono assegnati sulla piattaforma.
Più denaro spendi per applicazioni, film, giochi e musica, più punti ricevi come ricompensa per l'acquisto. Questi punti possono essere riscattati per comprare degli elementi nei giochi sul Play Store, tra cui skin e casse a sorpresa.
Come avevamo anticipato, Google ha recentemente sperimentato nuovi utilizzi dei punti, offrendo ad alcuni clienti la possibilità di scambiarli con oggetti reali sul Google Store, in alternativa al loro uso puramente virtuale.
Sebbene si tratti di una prova limitata ad alcune regioni, è abbastanza indicativa di come il gigante del web sembri interessato a offrire nuovi tipi di ricompense in futuro.
Miglioramenti al regolamento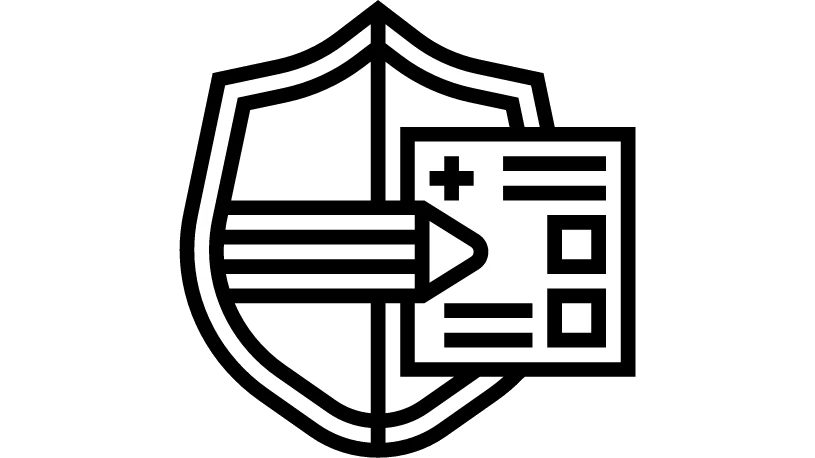 È stato modificato il regolamento relativo al tipo di giochi gratis e a pagamento che possono essere lanciati sul Play Store e al loro funzionamento.
Ciò ha contribuito ad alzare il livello di sicurezza del sistema e a offrire una migliore esperienza d'uso con le app e i giochi sul Play Store.
Uno dei cambiamenti riguarda l'eliminazione delle applicazioni che "copiano" quelle più famose; ad esempio, potresti vedere dei giochi con loghi, nomi e grafica simili a quelli di un titolo di successo.
I produttori di queste app puntano generalmente a confondere gli utenti affinché scarichino la loro applicazione.
La seconda novità è la rimozione dei messaggi pubblicitari a schermo intero. Se utilizzi abitualmente i giochi gratis sul Play Store, saprai che spesso compaiono delle pubblicità molto invasive nella fase di caricamento o persino durante la partita.
Nonostante costituisca una fonte di guadagno per gli sviluppatori, questo tipo di materiale promozionale è particolarmente fastidioso e riduce l'usabilità dell'app, peggiorando l'esperienza di gioco. Grazie al nuovo regolamento, non costituirà più un problema.
Verrà infine semplificato il sistema di annullamento degli abbonamenti ai giochi sul Play Store, con l'introduzione di un metodo chiaro e semplice da usare all'interno dell'app.