Die Comic Con ist zurück! Jetzt alles erfahren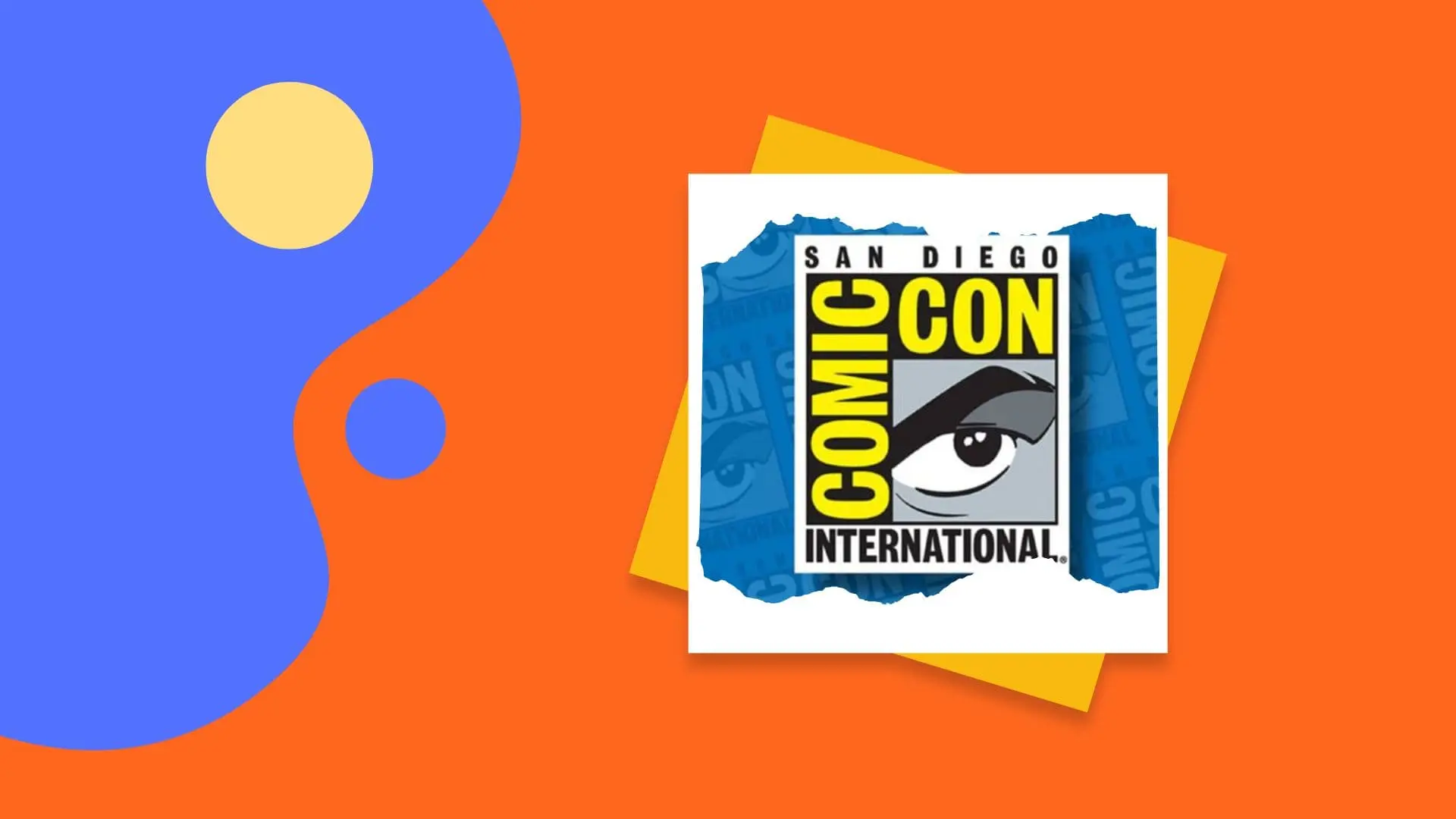 Ende des Monats ist es endlich soweit! Nach gut drei Jahren Pause kehrt die Comic Con zurück. Am 21. Juli öffnet eine der wichtigsten Messen für Fans von Comics, Science-Fiction und anderen Superhelden ihre Pforten.

Mehrere Tage lang können sich Insider und Neulinge hier austauschen, diskutieren und die neusten Veröffentlichungen aus der Comic-Welt kennenlernen. Seit den 1970er Jahren gilt die Comic Con San Diego, und später auch ihre weltweiten Ableger, als eines der größten Events der Szene.
Ob Comic Con NYC, Comic Con Emerald City oder Comic Con Motor City - die Comicwelt ist überall zu Hause!
Jahr für Jahr geben sich bei der Comic Con nicht nur die Macher der großen Comicreihen die Ehre, sondern auch zahlreiche Superhelden-Darsteller. Auch Videospielhersteller sind natürlich mit am Start. Spiele Apps Android kostenlos deutsch auf der Comic Con!
Hier erfahrt ihr alles über die Comic Con 2022 und worauf ihr euch freuen könnt!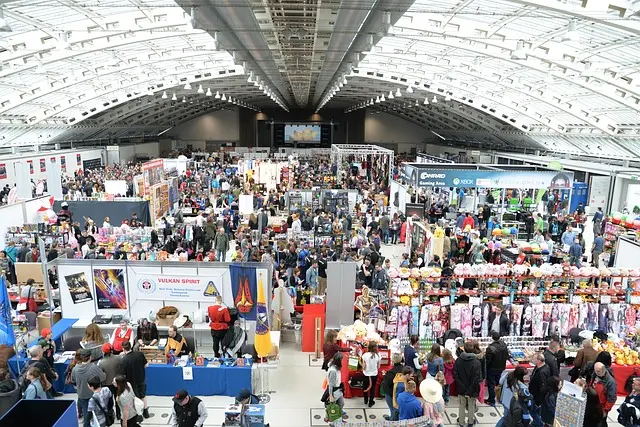 Das ist die San Diego Comic Con
Was ist die Comic Con? Die Comic Con San Diego ist eine Messe für Comic- und Science Fiction Fans aller Art. Erstmals fand die San Diego Comic-Con International 1970 statt. Damals kamen einige hundert Comic-Nerds in Conventon Center nach San Diego, um frühe DC und Marvel-Comics zu tauschen.
In den folgenden Jahren entwickelte sich die San Diego Comic Con zu einem Mekka für die Szene. Mittlerweile überschreiten die Besucherzahlen regelmäßig die 100 000er Marke. Das hängt damit zusammen, dass hier nicht nur Comicfans, sondern auch Videospiel-Enthusiasten angesprochen werden. Ganz gleich, ob Role Player Game oder Browser Multiplayer Games, auf der Comic Con ist für alle etwas dabei!
Dabei geht das Angebot weit über das einer normalen Messe hinaus. So finden auch außerhalb des Convention Centers weitere Events wie Workshops, Seminare und andere Veranstaltungen statt. Außerdem haben Videospielfans die Möglichkeit, Browser für Spiele zu testen.
Mittlerweile hat die Comic Con San Diego auch das Ausland erreicht. Seit 2015 existiert beispielsweise die Comic Con Germany bzw. German Comic Con. Aber auch in anderen Staaten hat die Comic Con weitere Anlaufstellen für Comicfans geschaffen - darunter die Emerald City Comic Con, die Comic Con NY oder die Motor City Comic Con.
Was können die Fans von Comic Con 2022 erwarten?
Die San Diego Comic Con hat sich in den vergangenen Jahren zu einer DER Plattformen für Neuveröffentlichungen und Ankündigen erwiesen. Wenn Marvel einen neuen Film veröffentlicht oder DC eine neue Batman-Reihe plant, geschieht dies nicht selten im Rahmen einer Comic Con. Hier wurden der Öffentlichkeit beispielsweise erstmals die Avengers vorgestellt oder die Pläne zum ultimativen Batman vs. Superman Showdown veröffentlicht. Gleiches gilt auch für beste Android Spiele 2021.
Klar, dass sich hier auch die großen Stars der Szene die Klinke in die Hand geben. Ob Robert Downey Jr., Millie Bobby Brown oder Dwayne "The Rock" Johnson – wenn die Comic Con ruft, sind Hollywood-Stars natürlich mit dabei.
Auch in diesem Jahr haben sich wieder einige große Namen auf der San Diego Comic Con angekündigt. Unter anderem dürfen sich die Fans auf ein Comeback der Marvel-Helden freuen. Bereits am Freitag gibt es mit der Vorstellung von Predator – Prey eine echte Weltpremiere. Regisseur Dan Trachtenberg wird anschließend natürlich für Fragen und Antworten bereitstehen.
Doch nicht nur Marvel, auch DC will sich nach mehrjähriger Abstinenz wieder standesgemäß auf der San Diego Comic Con präsentieren. Angekündigt ist unter anderem Black Adam und Shazam! – Fury of the Gods. Das bedeutet, dass sich die Comic Con auch auf Superstar Dwayne Johnson gefasst machen kann. Mit Scott Snyder ist zudem einer der renommiertesten Autoren der Szene am Start. Vielleicht hat er auch Neuigkeiten zu Batman, Justice League und Co. im Gepäck.
Interessant werden dürfte auch das Angebot von Paramount+. Der Anbieter versucht mit Klassikern wie SpongeBob, Rugrats oder Beavis and Butthead zu punkten. Die größte Aufmerksamkeit dürfte allerdings das Star Trek Universum auf sich ziehen. Immerhin wird der Trailer zur dritten und letzten Staffel von Star Trek – Picard heiß erwartet.
Da die Comic Con auch immer eine Ort für Comic Con Kostüme, Verkleidungen und Cosplay ist, darf man gespannt sein, ob im Zuge der Tales of Walking Deads auch die Untoten auf der Comic Con ihr Unwesen treiben.
Wer umsonst Spiele spielen will, ist auf der San Diego Comic Con ebenfalls gut beraten. Schließlich bieten fast alle Anbieter auf die passenden Videospiele im Merchandise-Bereich an.
Das gilt ebenfalls auch für die best mobile Games 2021, welche ebenfalls auf der Convention vorgestellt werden.
Eines steht fest, die Comic Con kehrt mit einigen spannenden Neuheiten zurück!
Hier findet die Comic Con noch statt
Ihren Ursprung hat die Comic Con in San Diego. Im San Diego Convention Center ist die SDCC bis heute beheimatet. Allerdings gibt es mittlerweile sowohl in den USA als auch in Europa Ableger der Comic Convention. Im Folgenden erfährst du alles, was die über die weiteren Comic Cons 2022 wissen musst.
New York Comic Con 2022
Vom 6. bis zum 9. Oktober feiert die New York Comic Con auch ihre Rückkehr ins Javits Center in New York. Drei Tage lang können die Fans auf der zweitgrößten Comic Con weltweit alles aufsaugen. Wer es nicht schafft, live vor Ort dabei sein zu können, kann auch auf die virtuellen NYCC-Tickets zurückgreifen.
Auf der New York Comic Con werden unter anderem Dr. Who-Star David Tennant, Sin City-Macher Frank Miller oder R.L. Stine, Schöpfer der Gänsehaut-Reihe am Start sein. Miller und Stine gelten als absolute Legenden unter den Comic-Autoren. Natürlich wird es auch wieder jede Menge Comic Con Kostüme und zahlreiche Videospielhersteller auf der Comic Con NY geben. Hier gibt es neben den neuesten Konsolenspielen auch die best PC Games 2021 zu bestaunen - und natürlich auch für alle anderen Endgeräte.
Comic Con Dortmund 2022
Die German Comic Con findet dieses Jahr wieder einmal in Westfallenhallen in Dortmund statt. Erstmals präsentierte sich die Comic Con Dortmund hier 2015. In den Folgejahren wanderte die GCC nach Berlin, Frankfurt und München, ehe sie nach Dortmund zurückkehrte.
Während die Haupt-Messe weiterhin als Comic Con Dortmund im Ruhrgebiet gastiert, bestehen die Ableger in Berlin und München weiterhin. Rund 30.000 Besucher werden auch dieses Jahr wieder in den Westfallen erwartet.
Dabei können sich die Fans unter anderem auf Robert Englund bzw, Freddie Krueger aus Nightmare on Elm St. freuen. Auch der Sons of Anarchy Cast hat inklusive Ron Pearlman, Theo Rossi oder Kim Coates hat sich angekündigt. Mit großer Spannung wird auch der Auftritt von Stranger Things Star Millie Bobby Brown sowie die Free to Play Spiele der verschiedenen Entwickler erwartet.
Comic Con Stuttgart
Nach drei Jahren Pause wird auch die Comic Con Germany (nicht zu verwechseln mit der German Comic Con) nach Stuttgart zurückkehren. Erstmals fand die Comic Con Stuttgart nach amerikanischen Vorbild 2016 in den Stuttgarter Messehallen statt. Vom 26. bis zum 27. November könne die Fans hier unter anderem Stars wie Mats Mikkelsen, Nick Frost oder Jason Priestley treffen.
Da auch in der Comic Con Deutschland Videospiele und PC-Games eine große Rolle spielen, werden natürlich auch auf der Comic Con Stuttgart die besten MMORPG 2022 vorgestellt. Immerhin erleben diese Art der Multiplayer-Spiele derzeit einen wahren Boom
Das zeigt sich auch an dem weiterführenden Programm der Comic Con Deutschland. Im Rahmen der verschiedenen Seminare und Workshops geht es diesbezüglich auch um Unterschied MMO und MMORPG. So könnt ihr auf der ComicCon noch etwas dazulernen.
FAQ
Abschließend findet ihr die wichtigsten Fragen und Antworten auf einen Blick.
Was kostet der Eintritt für die Comic Con 2022?
Der Eintritt variiert von Comic Con zu Comic Con. Das Tagesticket kostet in der Regel um die 30 € und das komplett-Ticket ca. 60 bis 90 €.
Was bedeutet Comic Con?
Comic Con steht für Comic Convention. Mittlerweile geht es bei der Comic Con allerdings nicht mehr nur noch um Comics, sondern alle Arten des fiktionalen Entertainments.
Was passiert auf der Comic Con?
Auf der Comic Con präsentieren die Studios die neusten Filme, Romane, Comics und Co. Außerdem gibt es Workshops, Seminare und Podiumsdiskussionen mit den Größen der Szene.
Wann findet die Comic Con 2022 statt?
In San Diego findet die Comic Con vom 21. bis zum 24. Juli statt. Es gibt aber auch die Comic Con Deutschland. Dortmund öffnet seine Pforten am 3. und 4. Dezember und in Stuttgart findet die Convention vom 26. bis 27. November statt.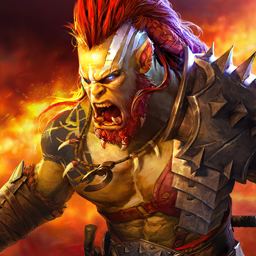 RAID: Shadow Legends
Sammle über 700 Champions & kämpfe um Ruhm