Comic Con 2022: dove, quando, quanto costa e molto altro!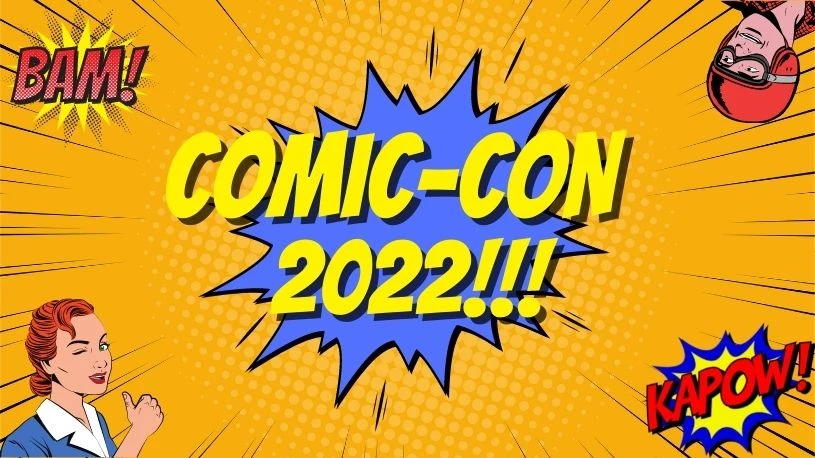 Dopo anni di pandemia, i pro gamer e gli appassionati di fumetti, supereroi e fantascienza non vedono l'ora di festeggiare il ritorno dell'evento più atteso dell'anno: il Comic Con.

L'appuntamento più importante è come di consueto a San Diego, dove il Convention Center ospiterà nuovamente la manifestazione a partire dal 21 luglio 2022, dopo ben tre anni di assenza.
Sarà l'occasione perfetta per scacciare la nostalgia, con una serie di eventi che non ci farà rimpiangere neanche per un secondo l'edizione del 2019.
Si prospetta un anno carico di emozioni per gli amanti del Comic Con, con grandi ospiti, un'organizzazione di primo livello e alcuni degli annunci più attesi del settore. Ecco tutto ciò che ci riserverà il 2022.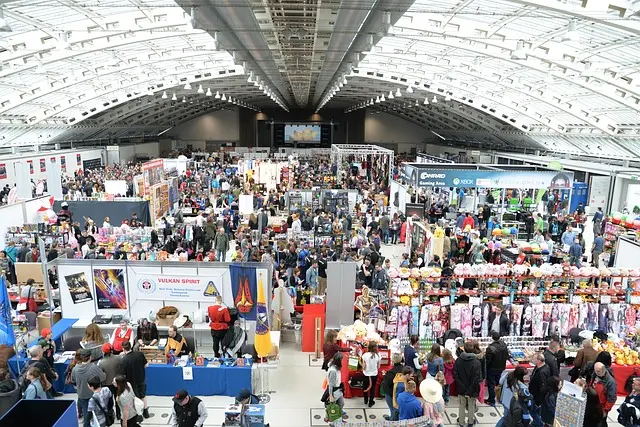 Cos'è il Comic Con di San Diego?
È molto probabile che tu abbia già sentito parlare del Comic Con, soprattutto se frequenti le fiere del fumetto o ami l'arte digitale. Se invece non hai idea di cosa sia, la prima cosa da sapere è che l'evento di riferimento a livello globale è il Comic Con di San Diego (spesso abbreviato in SDCC).
Viene organizzato ogni anno all'interno del Convention Center e alla sua fama hanno contribuito enormemente i grandi marchi del settore, che spesso scelgono il palco di San Diego per annunci e presentazioni internazionali.
È il luogo in cui Marvel potrebbe lanciare il trailer di un nuovo film o DC potrebbe svelare la trama dell'ultimo volume di Batman.
Se non vuoi perderti le novità in arrivo nel mondo dei fumetti, tieni d'occhio questo Comic Con.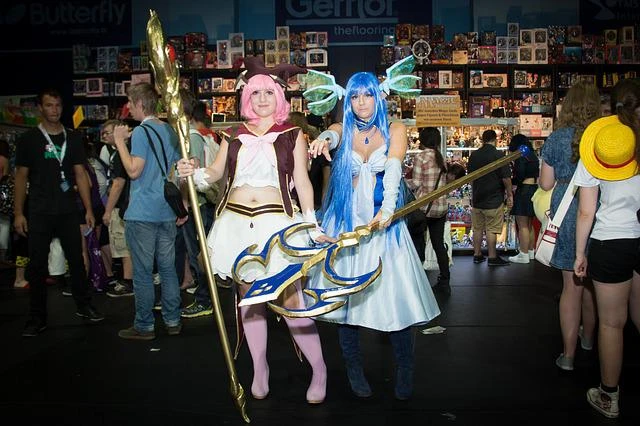 Le anticipazioni però non sono l'unico elemento a rendere famoso l'evento di San Diego, dal momento che ogni anno oltre 150.000 persone partecipano ai quattro giorni della manifestazione, sfoggiando spesso i costumi dei loro supereroi preferiti e dei personaggi dei giochi d'azione o del mondo Marvel.
Tra i fan dal look divertente (tra cui i sostenitori del Towel Day) si nascondono veri e propri artisti dei costumi in grado di catturare l'attenzione della stampa, quanto gli invitati ufficiali.
Comic Con di San Diego 2022
Come di consueto, il Comic Con di quest'anno sarà organizzato dal 21 al 24 luglio al Convention Center di San Diego (noto anche per avere ospitato il TwitchCon).
Se ti trovi negli USA o ti piacerebbe volare oltreoceano per partecipare al Comic Con 2022, siamo spiacenti di informarti che i biglietti sono già esauriti.
I biglietti annullati o restituiti, tuttavia, vengono costantemente rivenduti sul sito di SDCC, per cui non perdere la speranza e visita la pagina regolarmente per provare a conquistare il tuo pass.
Per quanto riguarda il prezzo, i biglietti giornalieri costano 45-55 dollari, mentre i pass validi per tutti e quattro i giorni della manifestazione hanno un costo di 254 dollari, ovvero poco più che nelle edizioni passate.
Sebbene i prezzi siano relativamente alti, si tratta di un appuntamento imperdibile per gli appassionati del genere e in particolare per i fan di Spiderman, che a partire dal 20 luglio potranno godersi la retrospettiva ospitata al Comic Con Museum.
Comic-Con welcomes its sixth wave of special guests for 2022, added to the 30 previously announced names: https://t.co/YGSgLj6lXT pic.twitter.com/E4p1DmMaGW

— San Diego Comic-Con (@Comic_Con) June 9, 2022
E nonostante manchino ormai pochi giorni all'evento, gli organizzatori continuano ad annunciare i nomi di nuovi ospiti, per la gioia degli appassionati dei film sui videogiochi e dei fumetti.
Ecco alcuni dei nomi più importanti già confermati per l'edizione di quest'anno del Comic Con:
Gilbert e Jaime Hernandez, creatori di Love & Rockets;
Kevin Maguire, artista di Captain America, Guardians of the Galaxy e Team Titans;
Jim Benton, autore di Attack of the Stuff, Catwad e Dear Dumb Diary;
Phil Lamarr, attore e doppiatore di Mad TV, Futurama, Family Guy e Veep;
Amy Chu, autrice di Rick & Morty, Green Hornet e DOTA: Dragon's Blood;
Scott Snyder, autore di Batman, Justice League e American Vampire.
Be still my beating, geeky heart 🖤 Swooning because Freddie Prinze Jr. (90s heartthrob Zack Siler from She's All That, Fred Jones from Scooby-Doo, Kanan Jarrus from Star Wars Rebels) is coming to NYCC.

Meet Freddie Oct 8-9 for Photo Ops & Autographs: https://t.co/YKJiDkLXyh pic.twitter.com/CUvmDrpImV

— New York Comic Con (@NY_Comic_Con) June 17, 2022
Comic Con di New York 2022
Se San Diego è considerata la capitale del Comic Con, New York si piazza saldamente in seconda posizione con un evento imperdibile che quest'anno tornerà al Javits Center, dal 6 al 9 ottobre 2022.
Abbiamo una buona notizia per i fan che non si accontentano di partecipare ai Comic Con in Italia: sono in vendita biglietti illimitati per assistere virtualmente e non perdersi neanche un minuto delle giornate newyorchesi.
Agli indecisi basterà dare un'occhiata all'incredibile lista di ospiti di quest'anno, che include tra gli altri:
David Tennant, ex stella di Doctor Who;
R.L. Stine, autore della serie Goosebumps (Piccoli brividi);
Frank Miller, autore di Sin City;
James Phelps, interprete di Fred Weasley nella saga di Harry Potter.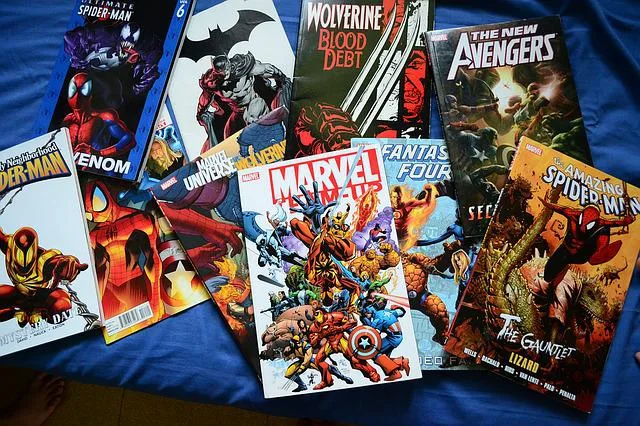 Comic Con Emerald City 2022
È grande l'attesa per l'evento che avrà luogo dal 18 al 21 agosto al Washington State Convention Center di Seattle.
Il Comic Con di quest'anno arriva carico di novità con ospiti incredibili, corsi di scrittura tenuti dai veterani del settore, appassionanti gare di cosplay e una serie di feste serali esclusive riservate a un pubblico adulto.
Alcuni dei partecipanti VIP hanno già confermato la loro presenza e siamo certi che attireranno migliaia di spettatori. Tra questi, meritano una menzione speciale:
Ryan Ottley, artista di Amazing Spiderman e The Incredible Hulk;
Meng'er Zhang, attrice di Shang-Chi e Legend of the Ten Rings;
Chris Claremont, autore di X-Men e Fantastic Four.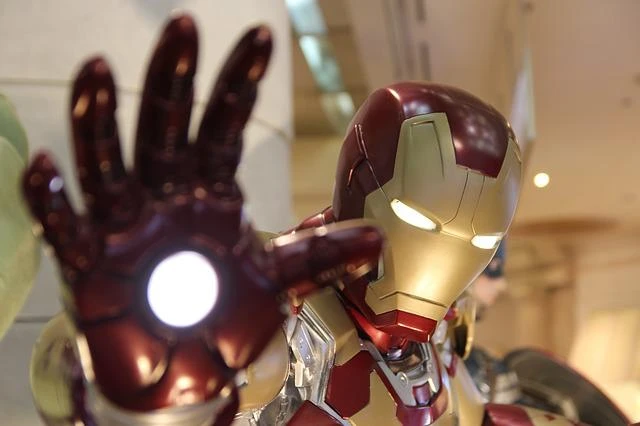 Comic Con di Baltimora 2022
Organizzato al Convention Center di Baltimora dal 2000, il BCC è uno degli eventi più longevi di questo genere, tanto da essere diventato un appuntamento fisso per grandi personaggi e decine di migliaia di spettatori.
I biglietti sono ancora disponibili ed è possibile acquistare anche dei pass individuali per gli incontri più importanti che si terranno dal 28 al 30 ottobre.
Il programma completo non è ancora stato svelato, ma alcuni degli invitati confermati hanno già suscitato l'interesse dei fan:
Frank Miller, autore di Sin City, Daredevil e 300;
Jim Lee, editore e direttore creativo di DC Comics;
Bill Morrison, illustratore di The Simpsons e Futurama.
Comic Con di Napoli 2022
Dopo averti guidato in un viaggio a spasso per gli USA, sorge spontanea una domanda: dove vengono organizzati i Comic Con in Italia? L'evento di riferimento a livello nazionale è indubbiamente il Comic Con di Napoli, che ha ormai superato le venti edizioni e che quest'anno si è tenuto dal 22 al 25 aprile alla Mostra d'Oltremare.
Nonostante sia meno famoso, il Comic Con di Napoli non ha nulla da invidiare alle versioni statunitensi, riuscendo a convogliare oltre 150.000 spettatori all'anno con ospiti internazionali che in quest'edizione includevano:
Kazunori Yamauchi, ideatore delle serie Gran Turismo;
Frank Cho, autore e illustratore di Liberty Meadows, Marvel e DC Comics.
Che tu decida di partecipare ai Comic Con in Italia, di volare oltreoceano per vivere un'esperienza a stelle strisce o semplicemente di festeggiare il May the 4th Be with You con gli amici, il 2022 è indubbiamente l'anno che ha segnato il ritorno dei grandi eventi a livello globale e non vediamo l'ora di scoprire tutte le sorprese che ci riserverà il futuro.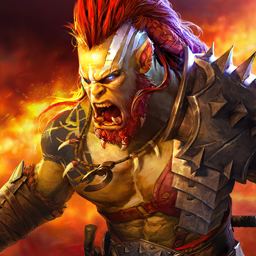 RAID: Shadow Legends
Raccogli 700+ Campioni & Battiti Per La Gloria