TwitchCon: tutto pronto per un ritorno trionfale nel 2022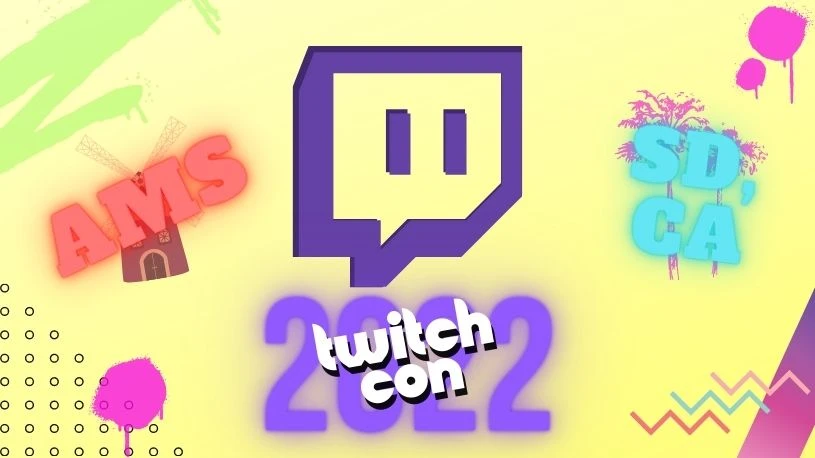 Undici anni fa, nel 2011, a completamento dei giochi online gratis, nasceva Twitch, un servizio di streaming live che già nel 2015 era diventato così popolare da essere in grado di ospitare la propria convention.
Al momento dell'inaugurazione di TwitchCon a San Francisco, Twitch vantava oltre 100 milioni di spettatori al mese e per molto tempo rimase un punto di riferimento per lo streaming nel settore del gaming.

Dopo il primo evento presso il Moscone Center, TwitchCon divenne una delle convention più popolari di cultura pop del settore, tanto che poi nel 2016 si tenne presso il Convention Center di San Diego.
Successivamente venne organizzata a Long Beach per poi approdare a San Jose nel 2019. Nel tempo TwitchCon è diventato un evento biannuale, radicato a San Diego, ma anche oltreoceano.
Sebbene essere lì di persona sia sempre stata l'attrazione principale, potendo assistere alle prestazioni dei pro gamer dal vivo, TwitchCon è sempre stato trasmesso in live streaming anche sulla piattaforma Twitch.
Sebbene essere lì di persona sia sempre stata l'attrazione principale, con i migliori giocatori che hanno spesso partecipato ai migliori giochi, TwitchCon è sempre stato trasmesso in live streaming anche sulla piattaforma Twitch.
Quest'anno TwitchCon si terrà nuovamente dal vivo con due eventi che presenteranno tutto il meglio che i fan possano aspettarsi.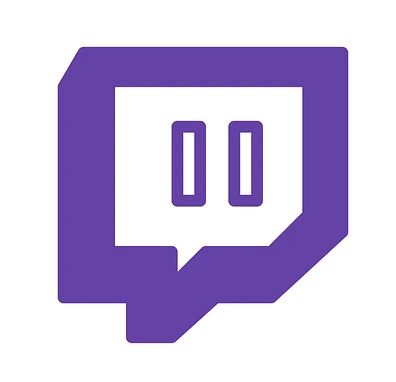 TwitchCon si terrà nel 2022?
Certo! E stavolta non si terrà online. Quest'anno Twitch ritornerà al mondo reale con la realizzazione di due convention: una negli USA e l'altra in Europa.
Come sempre sarà anche in live streaming su Twitch, ma vuoi mettere presenziare all'evento in carne e ossa?
Dove si terrà TwitchCon 2022?
Quest'anno il primo dei due eventi si terrà ad Amsterdam, nei Paesi Bassi, il 16 e il 17 luglio presso il RAI Amsterdam Convention Centre.
Dal 7 al 9 ottobre, invece, TwitchCon farà il suo ritorno presso il San Diego Convention Center. Entrambi i luoghi erano quelli previsti per il TwitchCon 2020 che poi, purtroppo, è stato cancellato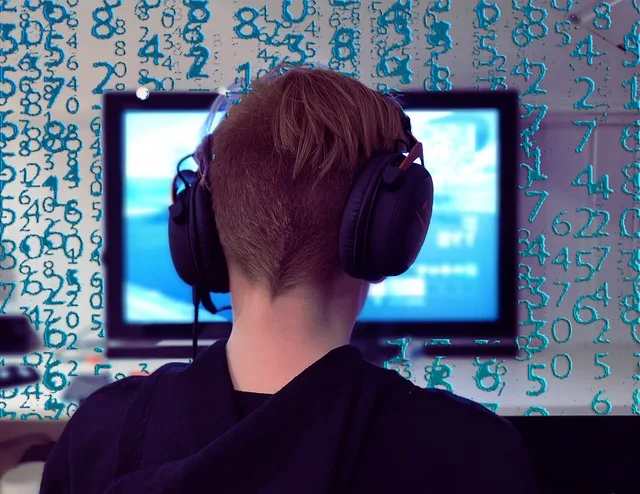 Adesso che conosciamo la risposta alla domanda "quando si terrà il Twitchcon 2022?" possiamo garantirvi che i veri appassionati sono già da tempo alla ricerca spasmodica dei biglietti e delle stanze d'albergo dove alloggiare.
La manifestazione di quest'anno avrà lo stesso clamore e la stessa popolarità di quelle che si sono tenute precedentemente all'arrivo della pandemia, o forse anche di più.
Al TwitchCon convergeranno i gamer e gli streamer di tutto il mondo (impara come streammare su Twitch) a cui andranno ad aggiungersi cosplay (personaggi dei videogiochi), attività creative e personaggi famosi.
Cosa aspettarsi dal TwitchCon
Con il TwitchCon Amsterdam 2022 proprio alle porte (dal 16 luglio), abbiamo tantissime notizie riguardo a cosa accadrà presso l'European Convention.
Lo stesso non si può dire, invece, sul TwitchCon San Diego 2022 di cui non è ancora noto nemmeno il costo del biglietto.
Fortunatamente possiamo attingere al programma della manifestazione che si terrà ad Amsterdam, anche per avere un'idea dei prezzi. Il costo per le due giornate intere è di 108 euro (115 dollari), mentre per un solo giorno (o sabato o domenica) è di 65 euro (70 dollari).
I biglietti garantiscono l'accesso a Community MeetUps, Twitch Rivals, Meet & Greets, the Loot Cave, nonché la fornitura di un Chat Badge e di una Swag Bag.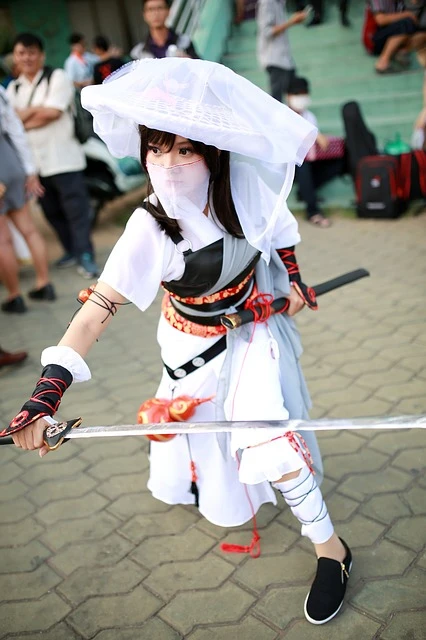 Per Amsterdam è possibile ritirare i pass dalle 12:00 del 15 luglio o dalle ore 9:00 del sabato o della domenica. Il sabato L'Expo Hall & Rivals, la Loot Cave, Content e Drag Showcase terminano alle ore 19.00 mentre la cerimonia di apertura si terrà alle 11:00 del mattino.
La domenica è previsto anche un Cosplay Contest dalle ore 15.00 nonché il TwitchCon Public Access dalle ore 17.00 fino alla chiusura.
Come ospiti in programmazione per il TwitchCon in Europa sono previsti, tanto per citarne alcuni, OllyBOT, Midnan, Shyphoebe, JustTrashee, Stallion, Rockzii e Daniellippens. Mentre in qualità di ambasciatori sono previsti Eevoh, Sharese, Ruby True, ReadySetBen, Armorra, Miabyte, e Abulic.
È molto probabile che l'evento che si terrà a San Diego segua la stessa formula, con la presentazione dei giochi popolari, ma in grande stile visto che, a differenza dei Paesi Bassi, si tratterà di un evento di tre giorni. Tuttavia, nello specifico, i dettagli non ci sono ancora noti.
Ciò che sappiamo è che ci saranno eventi di cosplay e drag, sessioni di streaming (vedi anche stream sniping) e workshop e inoltre saranno presenti streamer molto famosi su cui però aleggia ancora il massimo riserbo.
We will be at Amsterdam's @TwitchCon 2022! 🤩

Come meet us to get an exclusive look at Ultra Mega Xtra Party Challenge, our next game!

📅 July 16 & 17
📍 Expo Floor, booth 136
https://t.co/AWUGlf2bzF pic.twitter.com/hPAmVNeop5

— Just For Games - BEASTIES releasing July 1st ♥ (@JustForGames) June 30, 2022
Cosa è accaduto l'ultima volta al TwitchCon?
Coloro che nel 2019 si domandavano "dove e quando si terrà TwitchCon quest'anno?" all'epoca hanno ricevuto due risposte. Oltre all'evento presso il San Diego Convention Center, infatti, TwitchCon sarebbe sbarcato anche in Europa con una due giorni presso il CityCube di Berlino, in Germania.
Quell'anno l'evento ebbe luogo il 13 e 14 aprile in Europa, mentre in America dal 27 al 29 settembre.
Dopo il successo del 2019, Twitch aveva già in mente di ripetere tutto nel 2020, ma poi è arrivata la pandemia a guastare i piani. Infatti l'evento previsto per il 2 e 3 maggio venne cancellato e, in seguito, anche le date dal 25 al 27 settembre a San Diego.
Al loro posto Twitch decise di tornare alle sue origini basate su Internet e di portare TwitchCon esclusivamente sulla piattaforma online per eSports. Il 14 novembre GlitchCon riuscì a destare un incredibile successo.
Secondo The Gamer, l'evento fu seguito da 6,7 milioni di spettatori con un picco di 175.000 visualizzazioni in contemporanea.
Sebbene gli eventi live e in persona di TwitchCon si siano sempre dimostrati impeccabili, GlitchCon 2020 è stato un vero e proprio tour de force, a dimostrazione che Twitch non ha rivali nel suo settore. Nel corso di 12 ore si sono alternati 20 segmenti, streamer famosi, giocatori professionisti e numerose celebrità tra cui Pokimane, Zedd, and T-Pain.
Quest'ultimo si è pure sbizzarrito a organizzare un after-party virtuale.
Il ritorno di TwitchCon nel 2022
Nonostante il successo di GlitchCon nel 2020, Twitch decise di cancellare completamente TwitchCon nel 2021.
Gli eventi del 2022 saranno il primo live nel mondo reale dal 2020 e il primo online in due anni, nella speranza di eguagliare o battere il ritorno di una delle più importanti fiere del fumetto, ossia il San Diego Comic-Con.
Nel 2021 l'edizione estiva del San Diego Comic-Con venne cancellata per poi istituire una nuova "Special Edition" nel novembre dello stesso anno.
Sebbene non vi siano paragoni con i numeri attuali, Comic-Con riusciva ad ospitare in presenza oltre 40.000 persone. TwitchCon spera di ritornare al numero dei suoi frequentatori abituali, ossia circa 30.000 persone.
Quest'anno TwitchCon farà il suo ritorno e coloro che potranno andare ad Amsterdam a luglio o a San Diego a ottobre, saranno tra i fortunati a poter celebrare il ritorno di un grande evento dedicato ai migliori giochi.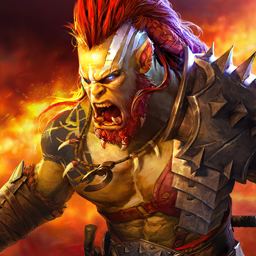 RAID: Shadow Legends
Raccogli 700+ Campioni & Battiti Per La Gloria