La TwitchCon revient en force en 2022 !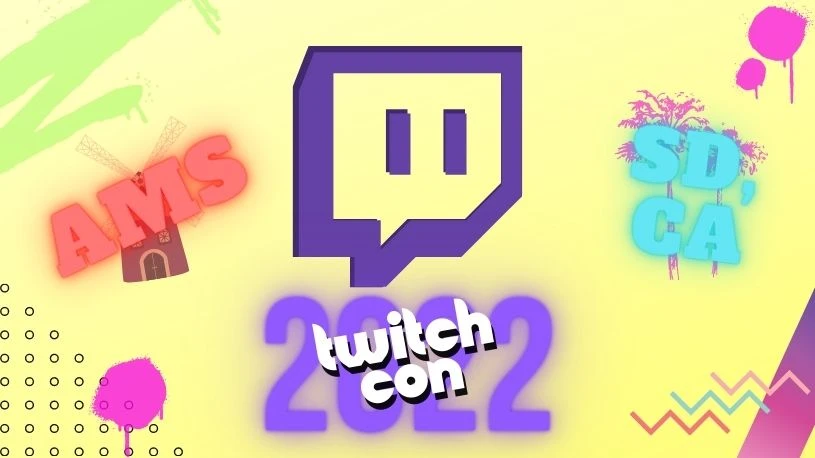 Si tu es un véritable fan des « conventions geek », tu as sûrement entendu parler de la TwitchCon. Twitch a été lancé en tant que service de streaming en direct il y a 11 ans, en 2011, mais en 2015, il était devenu si populaire qu'il pouvait accueillir sa propre convention.
Au moment de l'inauguration de la TwitchCon à San Francisco, Twitch comptait plus de 100 millions de visiteurs par mois, ce qui reste gargantuesque pour le streaming et le gaming en général.

D'ailleurs, ceux qui cherchent à savoir comment streamer sur Twitch sont souvent surpris de découvrir qu'il n'y a rien de vraiment difficile dans ce processus.
Après le premier événement au Moscone Center, la TwitchCon est passée au siège de l'une des conventions les plus célèbres de la culture pop, en s'installant au San Diego Convention Center en 2016. Ensuite, la TwitchCon est allée à Long Beach, puis à San Jose, et en 2019, c'est devenu un événement biannuel, ancré à San Diego mais se déplaçant également à l'étranger.
Bien que la TwitchCon soit diffusée en direct sur la plateforme Twitch, le fait de se rendre sur les lieux a toujours attiré les fans. Eh oui, tu rencontreras plus d'un pro gamer à cet événement.
Cette année, la TwitchCon 2022 propose à nouveau deux événements réels dans des locaux physiques, avec tous les éléments auxquels les fans sont habitués, sans mentionner les meilleurs jeux.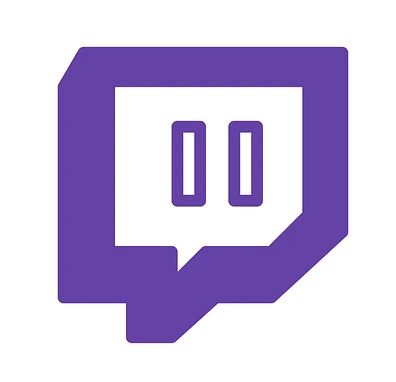 Y aura-t-il une TwitchCon 2022 ?
Il y aura bien une TwitchCon 2022 , et il ne s'agira pas seulement d'un événement en ligne.
Cette année, Twitch revient dans le monde réel et organise deux conventions : une aux États-Unis et l'autre en Europe. L'événement sera probablement diffusé en direct sur Twitch, mais tu pourras assister à la TwitchCon en chair et en os.
Où aura-t-elle lieu ?
Le premier des deux événements de la TwitchCon de cette année aura lieu à Amsterdam, du 16 au 17 juillet au RAI Amsterdam Convention Centre. Du 7 au 9 octobre, la TwitchCon reviendra au centre de convention de San Diego. Les deux sites étaient ceux prévus pour la TwitchCon 2020, qui avait été annulée.
Maintenant que nous savons tous quand la TwitchCon 2022 aura lieu, il est évident que les fans et les professionnels des eSports vont se battre pour se procurer des billets et des chambres d'hôtel.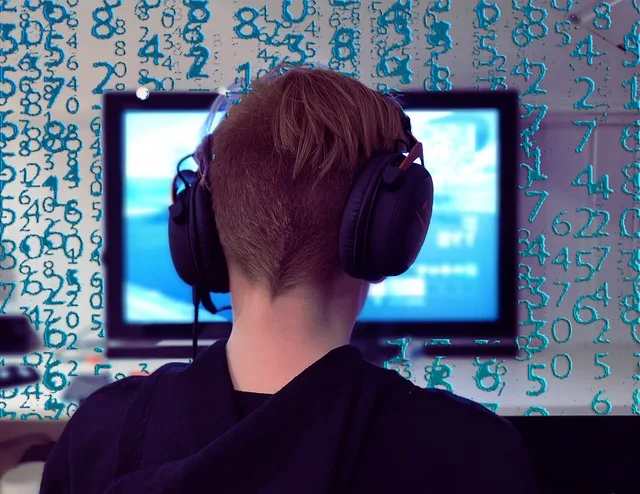 Cette année, la TwitchCon sera aussi importante et populaire qu'elle l'était avant son interruption due à la pandémie, et peut-être même plus encore.
Réunissant des joueurs et des streamers du monde entier, elle devrait être riche en cosplay, en créativité, en célébrités et en personnages de jeux vidéo populaires.
Ce que tu peux attendre de la TwitchCon
Avec la TwitchCon Amsterdam 2022 qui se profile à l'horizon, à partir du 16 juillet, nous en saurons beaucoup plus sur ce qui se passera à la convention européenne. Cependant, il est difficile d'en dire autant de la TwitchCon San Diego 2022, sachant que les prix des billets pour la TwitchCon 2022 ne sont pas encore connus.
Heureusement, nous pouvons nous inspirer de la convention d'Amsterdam pour avoir un aperçu des prix des billets. Un billet de deux jours coûte 108 €, tandis qu'un billet d'une journée pour le samedi ou le dimanche est fixé à 65 €. Les billets te donnent accès aux rencontres de la communauté, aux tournois sur Twitch, au Meet & Greet, à la Loot Cave, à un badge de chat et à un swag bag.
Pour Amsterdam, tu peux récupérer tes badges à partir de midi le 15 juillet, ou à partir de 9 heures samedi et dimanche. Samedi, l'expo Hall & Rivals, la Loot Cave, la partie Content et le Drag Showcase se terminent à 19 heures, et la cérémonie d'ouverture aura lieu à 11 heures. Dimanche, il y aura également le concours de cosplay à partir de 15 heures, ainsi que l'accès public à la TwitchCon de 17 heures à la fermeture.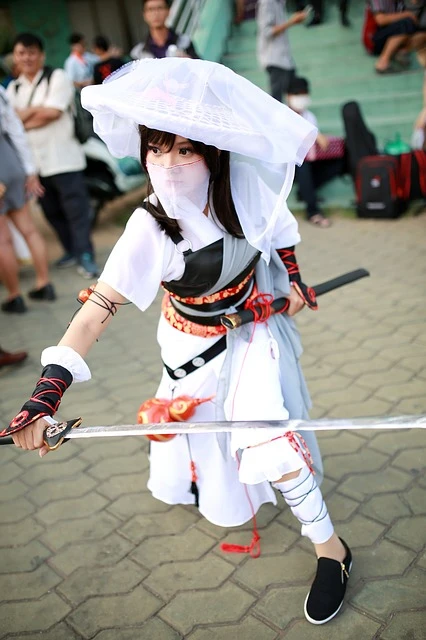 OllyBOT, Midnan, Shyphoebe, JustTrashee, Stallion, Rockzii, Daniellippens et bien d'autres sont déjà inscrits sur la liste des participants à la TwitchCon en Europe. Quant aux ambassadeurs, tu peux t'attendre à voir Eevoh, Sharese, Ruby True, ReadySetBen, Armorra, Miabyte et Abulic.
La TwitchCon de San Diego devrait reprendre la même formule, avec une multitude de jeux populaires, et devrait être plus intense que celle des Pays-Bas, puisqu'il s'agit d'un événement de trois jours. En l'état actuel des choses, il n'y a toutefois pas beaucoup de détails précis à connaître. Nous savons qu'il y aura des événements de cosplay, des drag shows, des sessions de streaming et des ateliers, ainsi qu'un certain nombre de streamers populaires.
We will be at Amsterdam's @TwitchCon 2022! 🤩

Come meet us to get an exclusive look at Ultra Mega Xtra Party Challenge, our next game!

📅 July 16 & 17
📍 Expo Floor, booth 136
https://t.co/AWUGlf2bzF pic.twitter.com/hPAmVNeop5

— Just For Games - BEASTIES releasing July 1st ♥ (@JustForGames) June 30, 2022
Que s'est-il passé lors de la dernière TwitchCon ?
En 2019, outre le retour au San Diego Convention Center, la TwitchCon s'est étendue à l'Europe pour la première fois, avec un événement de deux jours au CityCube de Berlin.
L'étape européenne a eu lieu du 13 au 14 avril, tandis que l'événement américain s'est tenu du 27 au 29 septembre.
Après une année 2019 aussi réussie, Twitch avait fait de grands projets pour répéter l'expérience en 2020, mais la pandémie a éclaté.
Ainsi, la TwitchCon d'Amsterdam du 2 au 3 mai a été annulée, de même que la TwitchCon de San Diego du 25 au 27 septembre.
Pour la remplacer, Twitch a décidé de revenir à ses origines sur Internet et de proposer la TwitchCon exclusivement sur sa vaste plateforme en ligne. Le 14 novembre, la GlitchCon a connu un succès foudroyant.
Selon The Gamer, 6,7 millions d'amateurs de jeux gratuits online ont regardé l'événement, avec un pic de 175 000 spectateurs simultanés.
Bien que par le passé, les événements TwitchCon en direct et en présentiel aient été superbes, la GlitchCon 2020 était un vrai tour de force, montrant que rien ne pouvait égaler Twitch en ligne.
Pendant 12 heures, il y a eu 20 segments, des streamers populaires, des joueurs professionnels et des stars. Parmi les participants figuraient Pokimane, Zedd et T-Pain, ce dernier ayant organisé une after-party virtuelle.
Outre le fait d'offrir du divertissement, les événements pareils sensibilisent le grand public par rapport aux pratiques malveillantes telles que le stream sniping.
TLa TwitchCon rebondira en 2022
La GlitchCon 2020 a été un succès, mais Twitch a décidé d'annuler complètement la TwitchCon en 2021. En 2022, ce sera donc la première TwitchCon en direct dans le monde réel depuis trois ans et la première en ligne depuis deux ans.
Elle espère sans doute égaler ou battre le retour du Comic-Con de San Diego.
L'immense convention a annulé son créneau estival habituel pour le San Diego Comic-Con 2021, mais a ensuite organisé une « édition spéciale » en novembre 2021.
Bien que ce chiffre soit inférieur aux statistiques récentes, le Comic-Con a tout de même réussi à accueillir plus de 40 000 personnes à l'événement de San Diego. La TwitchCon cherchera certainement à retrouver son public habituel, qui compte environ 30 000 personnes.
La TwitchCon reviendra en 2022, et pour tous ceux qui pourront se rendre à Amsterdam en juillet ou à San Diego en octobre, ce sera sans doute un gigantesque événement pour célébrer son retour.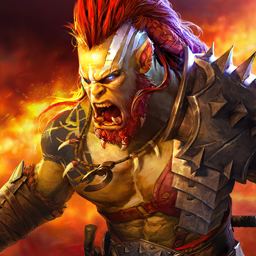 RAID: Shadow Legends
Récupère + de 700 Champions et décroche la gloire