Tout ce qu'il faut savoir sur Comic Con 2022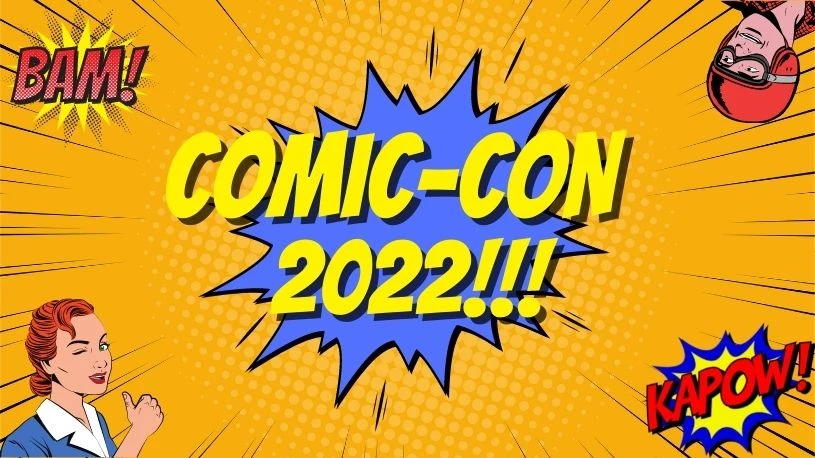 Ce n'est pas un secret que le monde geek sait s'amuser tout en commémorant les grands classiques. Les fêtes comme le jour de la serviette en sont une preuve éloquente. Et chaque Comic Con réunit des dizaines de célébrations des créations les plus appréciées de la culture pop.

Les amateurs de bandes dessinées, de super-héros et de science-fiction attendent depuis longtemps l'événement le plus prometteur du calendrier.
Nous parlons, bien sûr, de Comic Con – un monde à part pour s'offrir de belles escapades dans l'imaginaire, peu importe que tu sois un cinéphile, un pro gamer ou un gros fan d'anime.
Le principal Comic Con qui se déroule à San Diego est enfin de retour au Convention Center pour la première fois en trois ans, avec un coup d'envoi des festivités le 21 juillet 2022.
Après cette longue pause, les salutations comme « May the 4th Be with You » ou « Valar Morghulis » seront à nouveau entendues par ci et par là.
La plupart des événements de Comic Con dont nous avons été privés depuis 2019 seront également de retour cette année et ils rattraperont certainement le temps perdu.
Les gamers, quant à eux, s'apprêtent à assister à la nouvelle édition de TwitchCon.
Cette année s'annonce grandiose pour les amoureux de Comic Con, avec les invités les plus attendus, les discussions les plus passionnantes et les annonces les plus importantes de l'industrie. Voici tout ce que tu dois savoir sur Comic Con 2022.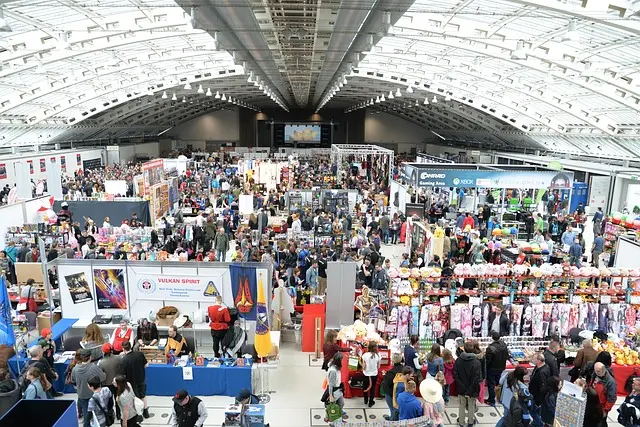 Comic Con San Diego expliqué
Que faut-il savoir sur Comic Con ? Tout d'abord, quand on l'évoque, on fait en général référence au Comic Con San Diego, ou SDCC en abrégé.
Également connu sous le nom d'International Comic Con, il s'agit d'un événement sacré qui se déroule au San Diego Convention Center. Il accueille souvent les plus grandes nouveautés de l'industrie : suite d'une franchise culte, film de jeux vidéo, nouvelle BD, etc.
C'est l'endroit où Marvel peut présenter pour la première fois la bande-annonce d'un nouveau film, ou bien celui où DC peut dévoiler le nouveau scénario d'une BD sur Batman.
En fait, pour tous les grands événements liés aux bandes dessinées et aux produits multimédia apparentés, le SDCC est un lieu incontournable.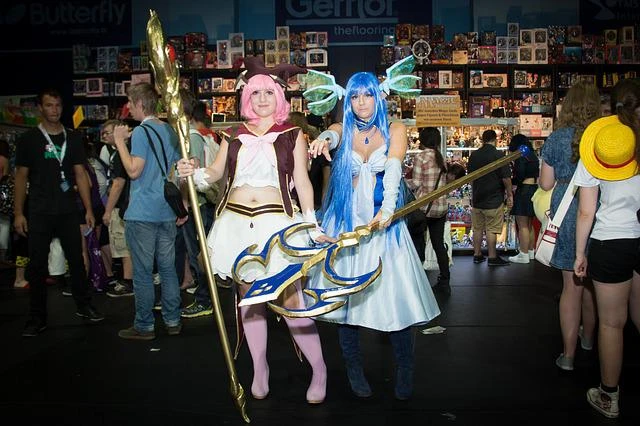 L'événement est également connu pour ses participants. Chaque année, plus de 150 000 personnes s'y rendent pour quatre jours, souvent déguisées en leurs super-héros préférés, en personnages de jeux d'action ou en mèmes Marvel.
Souvent, les costumes incroyablement détaillés de Comic Con attirent autant d'attention que les orateurs eux-mêmes.
Comic Con San Diego 2022
À quoi peuvent s'attendre les participants en 2022 ? Comme d'habitude, l'événement se déroulera au San Diego Convention Center du 21 au 24 juillet.
Si tu te demandes combien cela te coûterait d'aller à Comic Con 2022, sache que tous les billets, appelés « badges », ont déjà été vendus.
Toutefois, les badges annulés et retournés sont constamment mis à disposition sur le site du SDCC, alors vérifie-le régulièrement si tu n'en as pas encore acheté un.
Les badges pour une seule journée coûtent entre 45 et 55 dollars l'unité, tandis que le badge pour quatre jours vaut 254 dollars, ce qui représente une légère augmentation par rapport aux années précédentes.
Parallèlement, le musée de Comic Con présentera une rétrospective impressionnante et très attendue sur la franchise Spiderman (à partir du 20 juillet), ce qui fera de cet événement un rendez-vous à ne manquer sous aucun prétexte pour les fans de Spiderman.
Comic-Con welcomes its sixth wave of special guests for 2022, added to the 30 previously announced names: https://t.co/YGSgLj6lXT pic.twitter.com/E4p1DmMaGW

— San Diego Comic-Con (@Comic_Con) June 9, 2022
En outre, le site de SDCC continue de publier les noms de certains des invités spéciaux au fur et à mesure que l'événement approche.
Voici quelques-uns des principaux représentants qui ont été confirmés pour le Comic Con 2022 :
Gilbert et Jaime Hernandez : créateurs (Love & Rockets)
Kevin Maguire : artiste (Captain America, Les Gardiens de la Galaxie, Team Titans)
Jim Benton : auteur (Attack of the Stuff, Catwad, Dear Dumb Diary)
Phil Lamarr : acteur (Mad TV, Futurama, Family Guy, Veep)
Amy Chu : scénariste (Rick & Morty, Green Hornet, DOTA : Dragon's Blood)
Scott Snyder : scénariste (Batman, Justice League, American Vampire)
Be still my beating, geeky heart 🖤 Swooning because Freddie Prinze Jr. (90s heartthrob Zack Siler from She's All That, Fred Jones from Scooby-Doo, Kanan Jarrus from Star Wars Rebels) is coming to NYCC.

Meet Freddie Oct 8-9 for Photo Ops & Autographs: https://t.co/YKJiDkLXyh pic.twitter.com/CUvmDrpImV

— New York Comic Con (@NY_Comic_Con) June 17, 2022
Comic Con France | Comic Con Paris
Quand on parle de Comic Con France, c'est toujours le festival Comic Con Paris qui est sous-entendu. Il s'agit de l'événement de loin le plus attendu dans l'univers des amateurs des conventions geek en France.
La première convention Comic Con Paris, baptisée initialement Kultima, s'est tenue en 2007. Depuis lors, le festival s'est américanisé. Il accueille tous les ans près de 30 000 amateurs de la culture pop, des séries et des films cultes.
Chaque nouvelle édition de Comic Con France a traditionnellement lieu en octobre à la Grande Halle de la Villette. Un pass de trois jours coûte près de 50 euros. Malheureusement, en 2022, la convention Comic Con de Paris a été annulée en raison de la pandémie.
New York Comic Con 2022
Le New York Comic Con revient également en force au Javits Center, du 6 au 9 octobre 2022. Considérée comme la deuxième plus grande convention de ce type au monde, Comic Con NYC promet d'être un autre événement immanquable.
Si tu n'as pas pu te procurer un laissez-passer physique, des billets illimités sont encore en vente pour le NYCC virtuel, ce qui te permettra de suivre toute l'action depuis le confort de ta maison.
Cette année nous réserve quelques-uns des meilleurs intervenants et groupes de discussion jamais vus, avec notamment les interventions de
David Tennant, ancienne star de Doctor Who.
R.L. Stine, auteur de la série Goosebumps.
Frank Miller, créateur de Sin City.
James Phelps, qui a joué le rôle de Fred Weasley dans la série Harry Potter.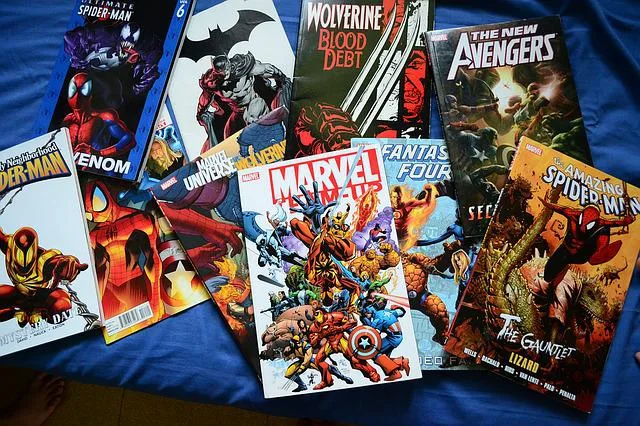 Emerald City Comic Con 2022
L'ECCC 2022, qui se tiendra au Washington State Convention Center de Seattle du 18 au 21 août, promet d'être un événement inoubliable.
Outre les interventions d'orateurs de premier plan, l'ECCC de cette année proposera également des ateliers d'écriture animés par des vétérans de l'industrie, des concours de cosplay, ainsi qu'une série d'événements nocturnes (réservés aux adultes).
Une poignée d'intervenants ont déjà été confirmés, qui ne manqueront pas d'attirer les foules. Il s'agit de :
Ryan Ottley : artiste (Amazing Spiderman, The Incredible Hulk)
Meng'er Zhang : actrice (Shang-Chi et la Légende des Dix Anneaux)
Chris Claremont : scénariste (X-Men, Les Quatre Fantastiques)
Comic Con Montréal
Voici une autre occasion de rencontrer tes acteurs et créateurs préférés. Comme c'est le cas pour toutes les conventions figurant sur notre liste, les BD sont également le thème central du festival Comic Con de Montréal. À la différence de la majorité des conventions
Comic Con, celle de Montréal se tient en juillet. En 2022, le Comic Con de Montréal ouvre ses portes au Palais des congrès du 8 au 10 juillet.
Qui peux-tu y croiser ?
Malcolm McDowell, star de Orange Mécanique, Caligula et Halloween.
Bonnie Wright, cinéaste et actrice qui a interprété le rôle de Ginny Weasley dans Harry Potter.
Matthew Lewis, acteur que tu connais comme Neville Londubat de Harry Potter.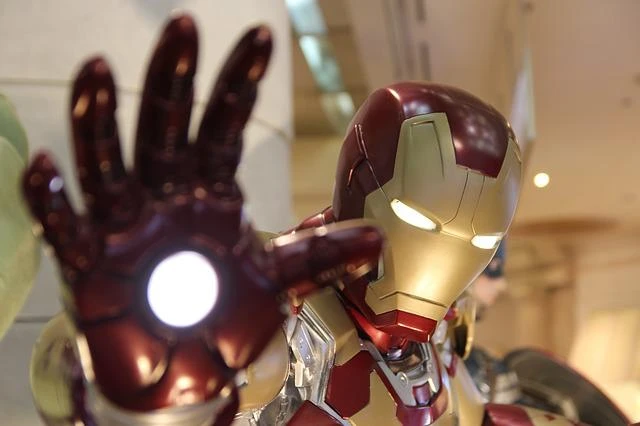 Baltimore Comic Con 2022
Organisée au Baltimore Convention Center depuis l'an 2000, la BCC est l'une des plus anciennes conventions de ce type dans le secteur. En tant que telle, elle attire toujours une liste convaincante de conférenciers, ainsi que des dizaines de milliers de spectateurs.
Les billets sont toujours en vente, ainsi que les laissez-passer individuels pour certains des événements les plus importants qui se dérouleront du 28 au 30 octobre.
Bien que le programme complet n'ait pas encore été dévoilé, nous savons déjà qu'il y aura des orateurs incroyablement captivants, notamment :
Frank Miller : auteur de BD, scénariste et réalisateur (Sin City, Daredevil, 300)
Jim Lee : artiste et directeur de la création chez DC Comics
Bill Morrison : illustrateur (Les Simpsons, Futurama)
En 2022, Comic Con est bel et bien de retour. Que tu y sois présent en personne ou que tu suives toute l'action en ligne, tu auras largement de quoi t'occuper.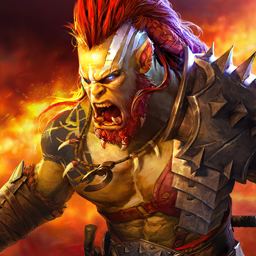 RAID: Shadow Legends
Récupère + de 700 Champions et décroche la gloire