Qué es Comic Con y dónde y cuándo se celebran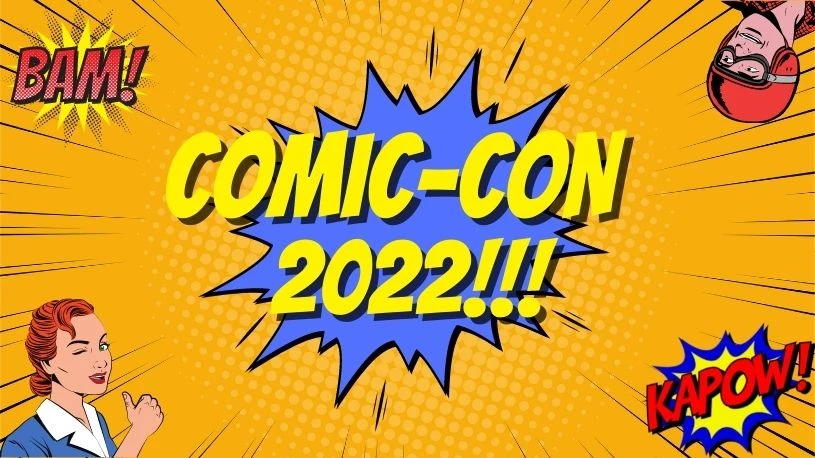 Los aficionados a los cómics, los superhéroes y la ciencia ficción han deseado durante mucho tiempo la llegada del evento más esperado del año. Estamos hablando, obviamente, de Comic Con.

El evento, que se celebra en San Diego y comienza el 21 de julio de 2022, ha vuelto por fin al Convention Center después de tres años.
Además, este año recuperaremos todos los eventos cancelados desde 2019. Sin duda, la espera valdrá la pena y disfrutaremos al máximo de Comic Con, TwitchCon, May the 4th be with you o Towel Day.
Será un año muy especial para los fieles de Comic Con, que contará con invitados de renombre, interesantes mesas redondas y editoriales que harán los grandes anuncios del sector. En este artículo, descubrirás todo lo que hay que saber sobre Comic Con 2022.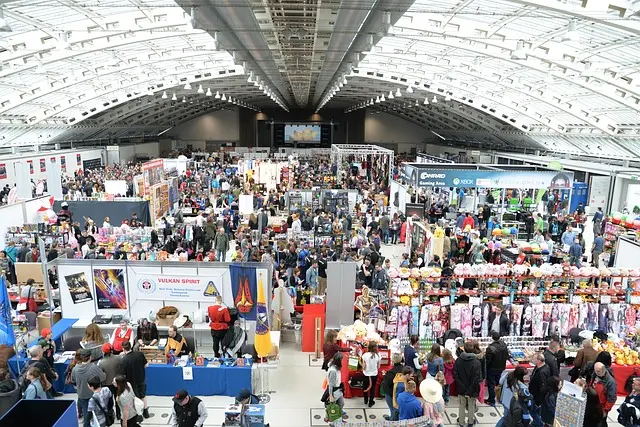 Comic Con San Diego
¿;Qué es Comic Con? Cuando hablamos de Comic Con, normalmente nos referimos al Comic Con que se celebra en San Diego (San Diego Comic Con o SDCC).
También se le conoce como el Comic Con internacional, y tiene lugar en el San Diego Convention Center. Suele ser el lugar donde se hacen los anuncios más importantes del mundo del cómic.
Por ejemplo, Marvel podría mostrar por primera vez el tráiler de una película nueva, o DC podría lanzar un nuevo cómic de Batman. O podría haber estrenos de películas de juegos y actividades orientadas al gamer profesional.
En definitiva, si quieres enterarte de las cosas más importantes relacionadas con los comics, no puedes perderte el Comic Con de San Diego.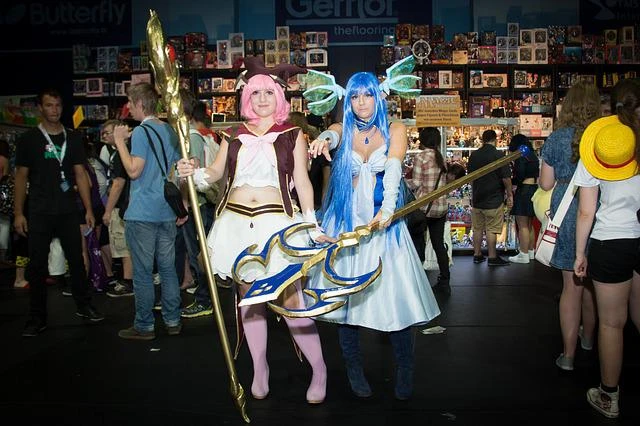 Este evento también se ha hecho famoso por los disfraces de los asistentes. Cada año, asisten a Comic Con más de 150.000 personas durante los cuatro días que dura, y muchas de ellas van disfrazadas de superhéroes, personajes de juegos de acción o memes de Marvel.
A veces, los increíbles disfraces que se ven en Comic Con acaparan más la atención de los medios que los propios invitados.
Comic Con San Diego 2022
¿;Con qué nos encontraremos en el Comic Con de 2022? Como siempre, el evento se celebrará en el Convention Center de San Diego del 21 al 24 de julio.
Si te estás preguntando cuánto vale una entrada, no te preocupes demasiado, están todas agotadas. De todas formas, hay gente que devuelve la entrada, así que puedes mirar en la página web de Comic Con e intentar comprar una de esas entradas devueltas.
Las entradas de un día cuestan entre 45 $ y 55 $, y una para los cuatro días vale 254 $ (es un poco más cara que en ediciones anteriores).
Por otro lado, en el Comic Con Museum se podrá ver la esperada exposición sobre la franquicia de Spiderman (a partir del 20 de julio). Es una visita obligada para todos los fans de Peter Parker.
Comic-Con welcomes its sixth wave of special guests for 2022, added to the 30 previously announced names: https://t.co/YGSgLj6lXT pic.twitter.com/E4p1DmMaGW

— San Diego Comic-Con (@Comic_Con) June 9, 2022
Además, mientras se va acercando el evento, Comic Con San Diego sigue anunciando nombres de invitados especiales.
Entre los invitados más destacados que han confirmado su presencia en Comic Con 2022, se encuentran los siguientes:
Gilbert y Jaime Hernandez: creadores de Love & Rockets.
Kevin Maguire: artista de Capitán América, Guardianes de la Galaxia y Team Titans.
Jim Benton: autor de Attack of the Stuff, Catwad y Dear Dumb Diary.
Phil Lamarr: actor de Mad TV, Futurama, Padre de familia y Veep.
Amy Chu: escritora de Rick & Morty, Green Hornet y DOTA: Dragon's Blood.
Scott Snyder: escritor de Batman, Liga de la Justicia y American Vampire.
Be still my beating, geeky heart 🖤 Swooning because Freddie Prinze Jr. (90s heartthrob Zack Siler from She's All That, Fred Jones from Scooby-Doo, Kanan Jarrus from Star Wars Rebels) is coming to NYCC.

Meet Freddie Oct 8-9 for Photo Ops & Autographs: https://t.co/YKJiDkLXyh pic.twitter.com/CUvmDrpImV

— New York Comic Con (@NY_Comic_Con) June 17, 2022
Comic Con Nueva York 2022
El Comic Con de Nueva York, que también regresa por la puerta grande, se celebrará en el Javits Center del 6 al 9 de octubre de 2022. Este Comic Con, considerado el segundo más importante del mundo, es un evento que no te puedes perder.
Si no has podido hacerte con una entrada para asistir en persona, puedes comprar una para asistir de forma virtual, y disfrutar del evento cómodamente desde tu sofá.
En esta edición, habrá muy buenos invitados y magníficas mesas redondas; por ejemplo, los siguientes:
David Tennant, que interpretó al Doctor Who.
R. L. Stine, autor de Goosebumps.
Frank Miller, creador de Sin City.
James Phelps, que interpretó a Fred Weasley en Harry Potter.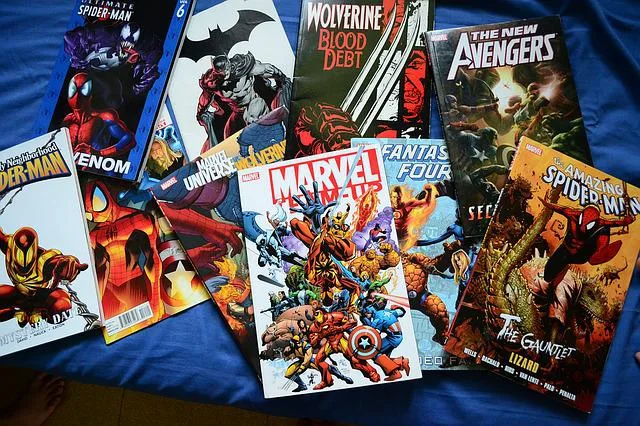 Comic Con de Emerald City 2022
El Comic Con de Emerald City (2022) —que se celebrará en el Washington State Convention Center de Seattle del 18 al 21 de agosto— será un evento extraordinario. Habrá invitados de primer nivel, talleres de escritura impartidos por expertos del sector, competiciones de cosplay y fiestas al finalizar el día (solo para mayores de edad).
Ya han confirmado su asistencia bastantes invitados, y no hay duda de que atraerán a un gran público. Son los siguientes:
Ryan Ottley: artista de Amazing Spiderman y The Incredible Hulk.
Meng'er Zhang: actriz de Shang-Chi y la leyenda de los Diez Anillos.
Chris Claremont: escritor de X-Men y Los 4 fantásticos.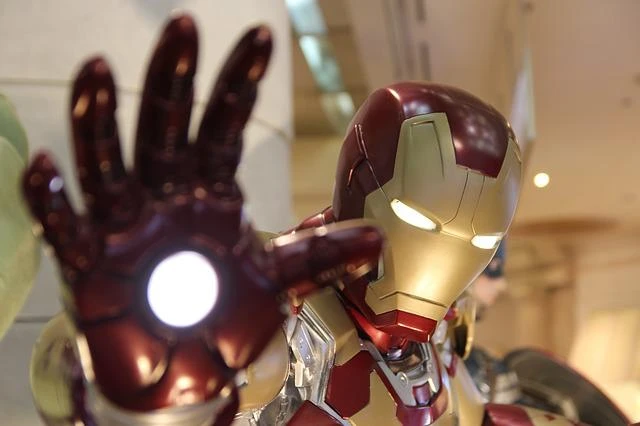 Comic Con Baltimore 2022
El Comic Con de Baltimore, que se ha celebrado en el Baltimore Convention Center desde el año 2000, es uno de los eventos más asentados del sector. Por ello, siempre acuden grandes invitados y miles de personas.
Todavía hay entradas para disfrutar de este evento, que se celebrará del 28 al 30 de octubre.
El programa completo aún no se ha anunciado, pero algunos invitados ya han confirmado su asistencia; por ejemplo, los siguientes:
Frank Miller: Sin City, Daredevil y 300.
Jim Lee: editor y director creativo de DC Comics.
Bill Morrison: ilustrador de Los Simpson y Futurama.
Comic Con Madrid (Madrid Cómic Pop Up)
Madrid Cómic Pop Up, el Salón del Cómic organizado por IFEMA, se celebrará del 4 al 6 de noviembre del 2022. En Comic Con Madrid, tendremos la ocasión de conocer a los talentos españoles que triunfan por todo el mundo, así como a empresas del sector del cómic, editoriales o ilustradores.
Se trata de una cita ineludible que coloca a Madrid en el circuito de los grandes eventos del cómic. Además, uno de los objetivos del Madrid Cómic Pop Up es fomentar la integración de los comics como herramienta educativa en la enseñanza infantil. Las entradas no son muy caras (12 € si las compras de forma anticipada), ¡así que no te lo pierdas!
Comic Con Fuengirola
Comic Con Fuengirola se celebró el pasado 4 de junio en la popular localidad costera de Málaga. Los amantes del cómic pudieron disfrutar de experiencias de todo tipo, como música k-pop, photocalls o gastronetas.
Además, el evento contó con la presencia de dibujantes invitados —tanto veteranos como artistas revelación— y se organizó un concurso de cosplay en el que los participantes debían disfrazarse y disfrazar a su perro de sus personajes favoritos. Si no pudiste asistir, ¡apunta la fecha para el año que viene!
En 2022, Comic Con vuelve con fuerza. Permanece al tanto de los eventos y no dudes en asistir, ya sea en persona o de forma virtual.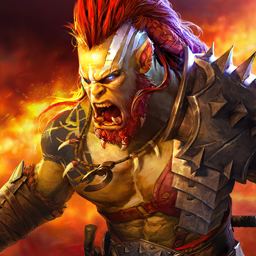 RAID: Shadow Legends
Colecciona 700+ Campeones y lucha por la gloria