Videospielverfilmungen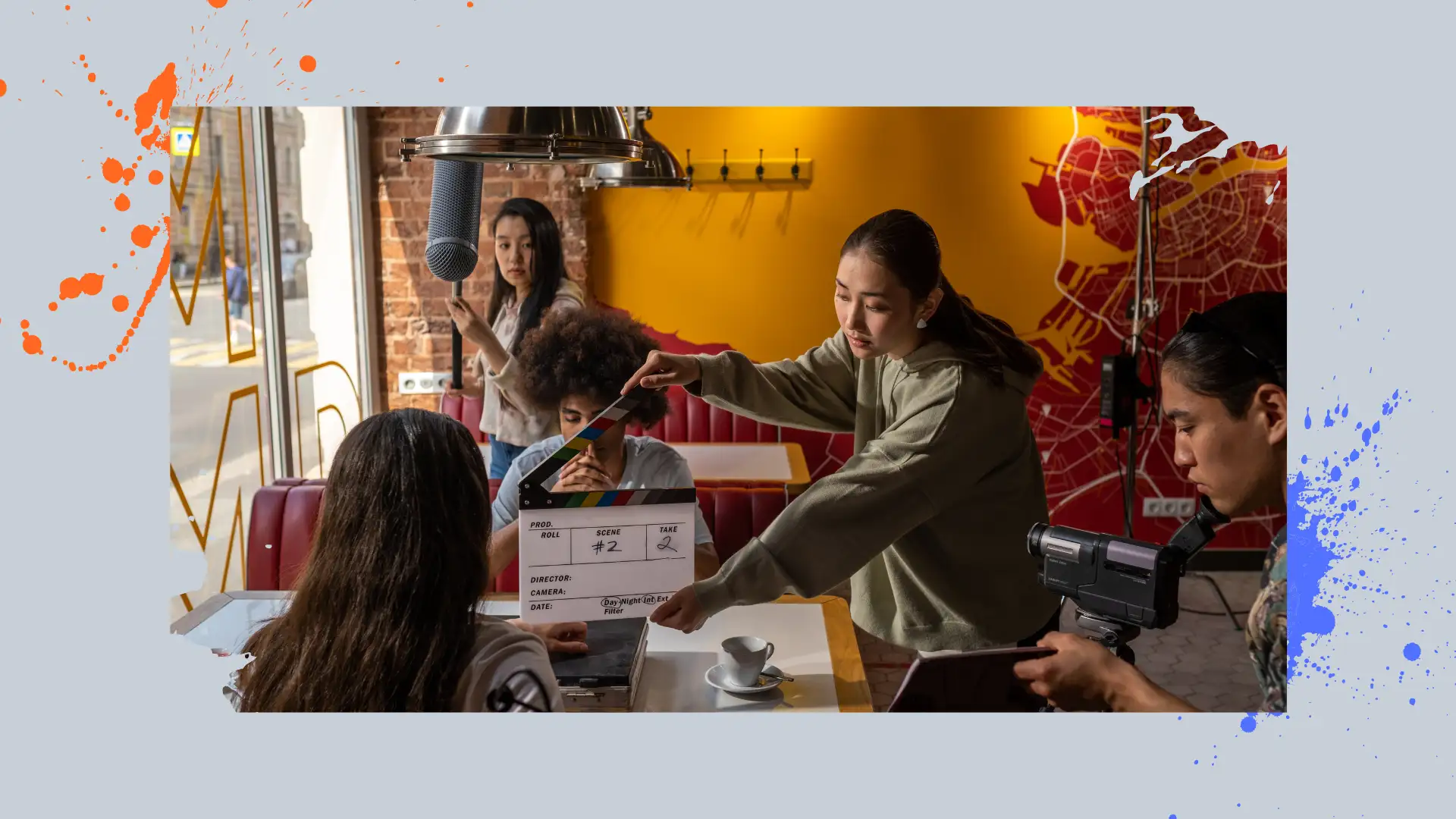 In der Welt der Filme und Serien wird immer nach neuen Ideen und Geschichten gesucht. Dabei sind Videospielverfilmungen ein beliebtes Genre, denn hier gibt es nicht nur bestehende Charaktere und Handlungsstränge, sondern auch meist eine interessierte Fanbase. Cineasten und Fans von Videospielen wissen jedoch, dass Game Verfilmungen nicht immer gut gelingen. Nicht jeder Videospiel Film schafft es, das volle Potenzial seiner Vorlage nutzen und die Erwartungen des Publikums zu befriedigen. Allerdings schaffen es immer mehr Filmemacher, Videospielverfilmungen und -serien auf den Markt zu bringen, die sich großer Beliebtheit erfreuen und sogar jene Zuschauer überzeugen können, die die Spiele zum Film nicht kennen.

Vorlagen für Videospielverfilmungen gibt es viele, denn immer mehr Games überzeugen nicht nur durch Action und Gameplay, sondern auch mit coolen Charakteren und einer mitreißenden Handlung. Mittlerweile findet man unter den Game Verfilmungen allerdings auch Titel, die von simplen Browser Games inspiriert wurden. Oft ist es so, dass die Qualität der Vorlage nicht unbedingt etwas darüber aussagt, wie gut die Serie oder der Film über ein Videospiel am Ende ist. Wir machen deshalb den ultimativen Check und verraten, welche TV-Serien man auf keinen Fall verpassen und welche man getrost auslassen kann!
Welches Spiel wurde verfilmt?
Die Liste an Videospielverfilmungen ist mittlerweile lang. So wurden bereits zahlreiche AAA-Games auf den Bildschirm gebracht, aber auch simple Flash Games, die man im Netz kostenlos nutzen kann. Welche Spiele zum Film oder zur Serie werden, hängt oftmals vor allem davon ab, wie groß die Popularität ist. Besonders in den letzten Jahren hat sich auf dem Serienmarkt vieles getan. Lange Zeit lag der Fokus vor allem auf dem Videospiel Film, mittlerweile bieten die Games jedoch so viel Handlung, dass ganze Staffeln damit gefüllt werden können. In den letzten Jahren durften sich Fans von Spielen deshalb über Shows wie The Witcher und The Last of Us freuen, die enorme Begeisterungsstürme auslösen konnten. Unter den Casual Games gibt es ebenfalls Videospielverfilmungen, das beweisen Streifen wie Angry Birds – Der Film oder Pixels. Die Spiele bieten allerdings weniger Stoff, weshalb es nur für einen Film über das Computerspiel gereicht hat. Ein guter Videospiel Film kann also mit fast jeder Vorlage entstehen.
Videospielverfilmungen: Die besten und die schlechtesten Serien
Die Vergangenheit hat gezeigt, dass eine Serie oder ein Film, in dem es um ein Videospiel geht, entweder extrem gut ankommt oder total floppt. Aus diesem Grund findet man sowohl großartige Produktionen als auch schlechte Umsetzungen in der Serienwelt von Netflix und Co. Was funktioniert – und was nicht – hängt von unterschiedlichsten Faktoren ab. Sogar das beliebteste Spiel der Welt 2023 kann im Serienformat langweilig wirken. Wir sehen uns beide Seiten der Medaille an und stellen deshalb sowohl die besten als auch die schlechtesten Shows vor, die die Unterhaltungsbranche zu bieten hat.
The Witcher
Die Videospielreihe The Witcher von CD Projekt Red konnte eine riesige Community an Spielern begeistern und zählt heute zu den besten Action-RPGs auf dem Markt. Basierend auf einer Romanreihe von Andrzej Sapkowski kamen die Spiele bereits mit einer komplexen Handlung, die sich ideal zum Drehbuch umschrieben ließ. Netflix hat das Material aufgegriffen, basiert die Folgen jedoch vorwiegend auf den Buchinhalten. Trotzdem findet man auch einige Einflüsse aus dem RPG Game darin. Hollywood-Schönling Henry Cavill schlüpfte dafür in die Rolle von Geralt von Rivia und konnte damit als Monsterjäger überzeugen. Zwei Staffeln der Videospielverfilmung sind bereits erschienen und haben hervorragende Kritiken genossen. Auch in einer dritten Staffel, die im Sommer 2023 erscheinen soll, werden Fans den britischen Schauspieler noch bewundern können, danach verabschiedet sich Cavill jedoch von der Rolle. Als Nachfolger wurde Liam Hemsworth bekanntgegeben.
The Last of Us
Kaum ein anderes Game hat die Bezeichnung als Film Computerspiel mehr verdient als The Last of Us. Das apokalyptische Spiel brachte nicht nur schauderhafte Zombies auf die Konsolen, sondern erzählte auch die mitreißende Geschichte der Überlebenden. Dank seiner rührenden und tragischen Handlung war es nur eine Frage der Zeit, bis eine Serie oder ein Film über das Videospiel herauskommen würde. HBO schnappte sich die Rechte an der Serie und produzierte eine Show, die seither die halbe Welt in Atem hält. Die Show lebt von der Dynamik zwischen Pedro Pascal in der Rolle von Joel und Bella Ramsey in der Rolle von Ellie. Man hätte wohl kaum ein besseres Duo für die Verkörperung der beliebten Charaktere im Film Computerspiel finden können. Die ersten neun Folgen sind auf HBO Max erschienen, weitere Staffeln kommen definitiv!
Arcane: League of Legends
Die Serie Arcane von Netflix basiert auf dem MOBA League of Legends, das mehr als 10 Jahre nach seiner Veröffentlichung immer noch zu den beliebtesten MMO 2023 zählt. Dass Videospielverfilmungen nicht immer Live-Action-Streifen sein müssen, beweist die animierte Serie gekonnt. Tatsächlich wurde die Show von demselben Grafikteam entwickelt, das auch schon am Spiel gearbeitet hat. Damit ist man dem Stil absolut treu geblieben und konnte Spieler sofort überzeugen. Aber auch jene, die das kompetitive Spiel noch gar nicht kennen, können tief in die Geschichte von Arcane eintauchen. Laut vielen Kritikern soll es sich bei der ersten Staffel um die beste Show aller Zeiten unter den Videospielverfilmungen handeln. An einer Fortsetzung wird bereits gearbeitet.
RAID: Call of the Arbiter
Auch wir haben eine eigene Animationsserie auf den Markt gebracht, die am 18. Mai seine Premiere gefeiert hat. Wer kostenlose MMORPGs liebt, der kennt vielleicht schon die populäre Vorlage RAID: Shadow Legends. Die Serie zum Spiel handelt von den beliebtesten Charakteren des MMORPGs und teleportiert Zuseher in die düstere Welt von Teleria, in der der Kampf ums Überleben an der Tagesordnung steht. Die vielfältige Story gefällt sicherlich jedem Fantasy-Fan, ganz egal, ob man das Spiel bereits ausprobiert hat oder nicht. Mittlerweile sind zehn fünfminütige Episoden erschienen, die alle auf YouTube kostenlos angesehen werden können.
The Witcher: Blood Origin
Nicht alle Videospielverfilmungen konnten beim Publikum so gut ankommen, wie die bisher genannten Titel. The Witcher: Blood Origin ist ein Beispiel für eine Show, die schnell gefloppt ist. Manchmal sollte man bei einer Serie oder einem Film über ein Computerspiel nicht zu weit vom originalen Handlungsstrang abweichen, ansonsten geht es schief – das zeigt auch The Witcher: Blood Origin. Das Spin-off auf Netflix umfasst nur vier Folgen und kann getrost ausgelassen werden. Weitere Folgen sind nicht zu erwarten.
Mortal Kombat: Conquest
Jeder Gamer kennt die Reihe: Mortal Kombat feiert bereits 30-jähriges Jubiläum und besteht aus mehr als 20 Titeln. Die Kultreihe ist außerdem unter die Videospielverfilmungen gegangen und zählt heute drei Realfilme und zwei Animationsfilme. Der gleichnamige Streifen aus 2021 ist ein gutes Beispiel für einen gelungenen Film, in dem es um ein Videospiel geht. Insgesamt befindet sich Mortal Kombat damit auf dem 31. Platz der erfolgreichsten Videospielverfilmungen aller Zeiten. Weitere drei Filme wurden angekündigt. 1998 erschien außerdem eine Serie mit 22 Folgen, die an den Erfolg des Spiels anzuschließen versuchte. Das Gegenteil war der Fall und Kritiker erklärten die TV-Sendung zum Desaster. Damit ist es nicht verwunderlich, dass sie nicht verlängert wurde. Die zahlreichen Videospielverfilmungen zeigen jedoch, dass man weiterhin an das filmische Potenzial des Film Computerspiels glaubte.
Um Game Verfilmungen herrscht heute ein regelrechter Hype. So findet man auf den Streaming-Diensten immer wieder eine neue Serie oder einen neuen Film über ein Videospiel. Grund dafür ist sicherlich auch, dass Gaming zu einem Breitenhobby geworden und damit längst im Mainstream angekommen ist. Zudem haben viele Konsolen, Computer oder MAC games 2023 eine starke Handlung, die sich perfekt auf die große Leinwand oder den Fernseher übersetzen lässt. Selbst wenn man die Spiele zum Film nicht kennt, kann man sich ganz einfach mitreißen lassen. Aber nicht jede Serie oder jeder Film, in dem es um ein Videospiel, ist automatisch erfolgreich. So findet man auch die eine oder andere Show oder einen Film über ein Computerspiel, die gefloppt sind. In unserer Liste findet man beide – die guten und die schlechten Serien für Gaming-Fans.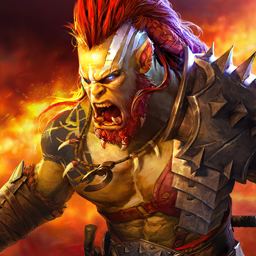 RAID: Shadow Legends
Sammle über 700 Champions & kämpfe um Ruhm