Le migliore serie TV basate sui videogiochi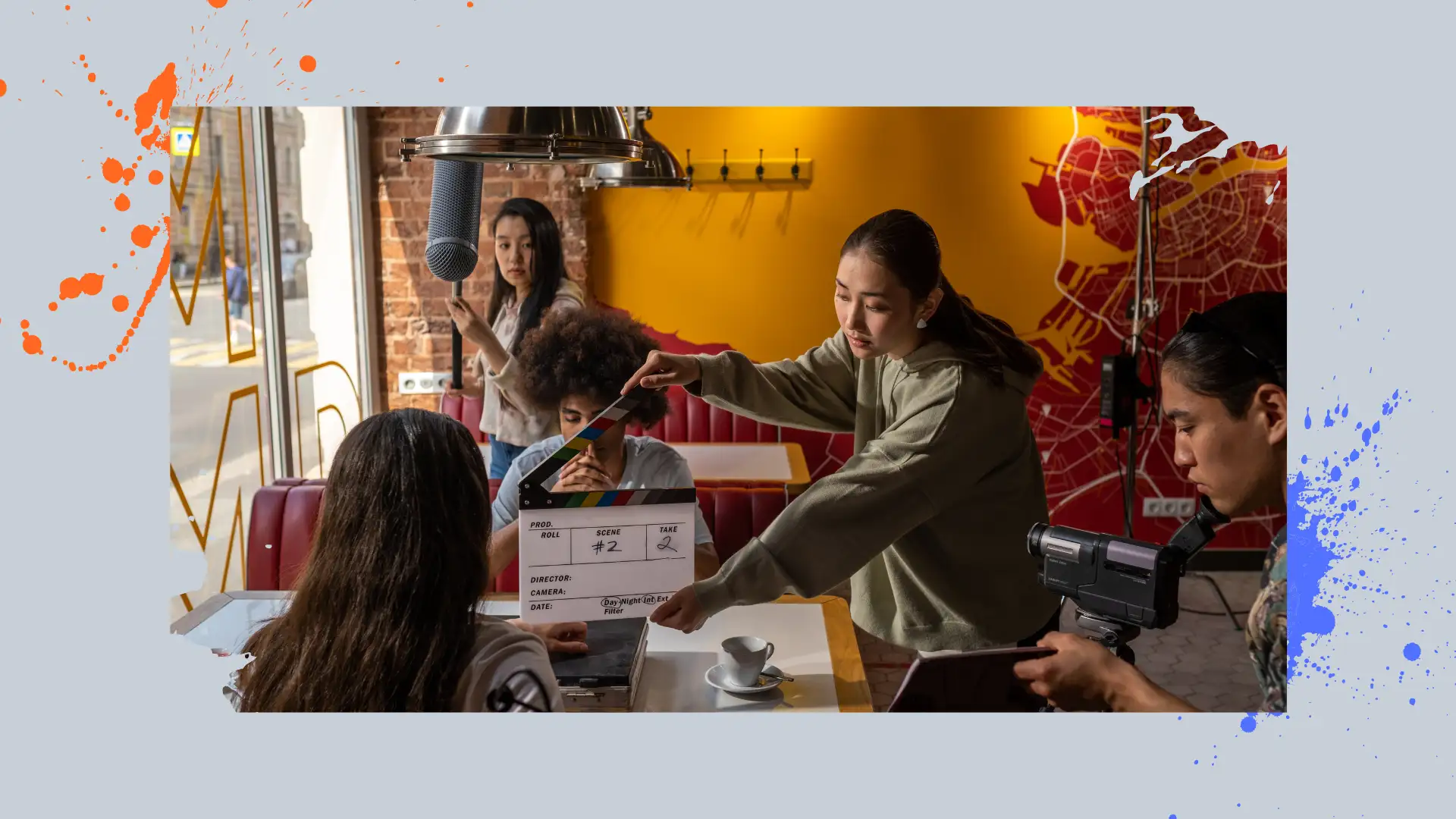 Se sei alla ricerca di una serie TV basata sui videogiochi, troverai diverse soluzioni fra cui poter scegliere. Per quanto abbiamo potuto constatare con i nostri occhi, è comunque un genere a cui appartengono titoli o da colpo di fulmine o da due di picche. Alcune serie TV basate sui videogiochi hanno riscosso un enorme successo, mentre altre si sono rivelate un vero e proprio fiasco. In quest'articolo parleremo dei titoli che vale la pena provare e di quelli che sarebbe meglio evitare.

Cosa sono le serie TV basate sui videogiochi?
Alcuni ritengono che il cammino dei videogiochi e quello delle serie TV abbiano cominciato a intrecciarsi da quando alcuni titoli più moderni hanno iniziato a presentare trame ricche e sempre diverse. Ciò è servito a renderle ideali ad un adattamento televisivo e lo dimostra il fatto che di recente sono nati alcuni esempi degni di nota.
The Last of Us, tanto per citarne una lanciata proprio quest'anno, è una delle serie televisive basate sui videogiochi che ha lasciato tutti a bocca aperta. Ciò dimostra, seppur in linea teorica, che siamo all'apice di una nuova era per i videogame e all'inizio di un'epoca d'oro per i programmi TV. In quest'ottica, la rete televisiva a pagamento HBO potrebbe essere di ispirazione a molti altri produttori.
Quali sono le serie TV basate sui videogiochi più popolari?
Negli ultimi anni alcune serie TV basate sui videogiochi hanno ottenuto valutazioni elevate da parte degli spettatori. Dal canto nostro ci siamo impegnati a effettuare delle ricerche per elencarti le serie da non perdere. Ecco le migliori 4 che abbiamo scelto.
The Witcher
La serie The Witcher di CD Projekt Red è all'apice della nostra classifica e prende spunto dalle pubblicazioni di Andrzej Sapkowski. L'adattamento di Netflix è maggiormente influenzato dai libri dell'autore polacco ma presenta anche alcuni elementi caratteristici dei giochi. I giocatori che hanno adorato interpretare Geralt di Rivia non resteranno sicuramente delusi dall'impeccabile performance di Henry Cavill nei panni del cacciatore di mostri.
The Witcher va avanti da due stagioni e ha ricevuto recensioni positive dalla critica. La prima serie è risultata un po' confusionaria perché si basava su episodi brevi. La seconda stagione, anch'essa caratterizzata da 8 episodi, è risultata più di impatto grazie a una trama più lineare. L'uscita della terza stagione è prevista per giugno e luglio 2023. Sfortunatamente sarà l'ultima serie con Cavill nel ruolo del protagonista che sarà sostituito da Liam Hemsworth nella quarta serie.
The Last of Us
The Last of Us è considerato uno dei più importanti giochi mai realizzati con la sua dettagliata avventura post-apocalittica che offre una delle trame più avvincenti e commoventi mai trovate in TV. Pur prestandosi ad un adattamento televisivo, ci si preoccupava che la serie non sarebbe stata all'altezza del gioco.
Fortunatamente l'adattamento di HBO ha riscosso un successo senza precedenti diventando sin da subito una delle serie TV basate sui videogiochi più amate su HBO Max. Pedro Pascal è stato apprezzato per la sua interpretazione di Joel e gli ideatori della serie, Craig Mazin e Neil Druckmann, hanno azzeccato la scelta di Bella Ramsey per interpretare la parte di Ella. Se ti sei perso i nove episodi della prima stagione, interrompi quello che stai facendo e vallo a guardare subito in streaming. Non ne resterai affatto deluso.
Arcane: League of Legends
Arcane: League of Legends è una delle serie TV basate sui videogiochi più votate di sempre. Questa serie animata per adulti è anch'essa disponibile su Netflix e si basa sul gioco di successo League of Legends di Riot Games. La cosa bella di questa serie è che piace sia agli spettatori casuali che non hanno mai giocato al gioco prima d'ora, ma anche ai fan più incalliti. Molti critici hanno definito la prima stagione di nove episodi il più grande adattamento di videogiochi di tutti i tempi e, per fortuna, la seconda serie è già in produzione. Se vuoi saperne di più, vai su Netflix e non perderti una puntata!
RAID: Call of the Arbiter
In ultimo, ma sicuramente non meno importante, va citata la nostra serie di animazione limitata che è stata presentata in anteprima il 18 maggio. La serie presenta alcuni dei personaggi più famosi di uno dei nostri RPG più amati, RAID: Shadow Legends. Oltre a essere emozionante e ricca di azione, riesce a teletrasportare chiunque nel misterioso mondo di Teleria, popolato da esseri ultraterreni che lottano per la sopravvivenza e il dominio. Come nel caso delle altre serie TV basate sui videogiochi sopra elencate, anche questa attirerà sicuramente chiunque ami le belle storie, che si tratti di giocatori hardcore o meno.
La serie è composta da 10 episodi di cinque minuti ciascuno ed è disponibile gratuitamente sul nostro canale Youtube.
Quali sono le serie TV basate sui videogiochi che si sono rivelate un flop?
Se da un lato alcune delle serie TV basate sui videogiochi sono state un vero e proprio successo, dall'altro ne sono state prodotte altre che si sono rivelate un vero e proprio flop. Ecco alcune delle serie TV che non hanno funzionato e che ti raccomandiamo di evitare.
The Witcher: Blood Origin
Nonostante il successo di The Witcher su Netflix, il suo spin-off non è affatto da scrivere negli annali. The Witcher: Blood Origin è un triste promemoria del motivo per cui gli scrittori di serie televisive non dovrebbero allontanarsi troppo dal materiale originale. La serie del 2022 dura solo quattro episodi e si basa poco sui giochi a cui è ispirata. Ti consigliamo quindi di passare oltre.
Mortal Kombat: Conquest
Mortal Kombat è una delle saghe videoludiche più famose di sempre, quindi non stupisce che i produttori televisivi abbiano cercato di adattarla come programma televisivo. Mortal Kombat: Conquest è stato rilasciato nel 1998 ed era composto da 22 episodi.
I critici lo hanno definito un completo disastro e la serie non ha avuto seguito. Forse ora sarebbe un buon momento per rivisitarne i contenuti e tentare una produzione migliore per il pubblico in streaming.
Quali sono i migliori videogiochi basati su serie TV?
Quando si tratta di adattamenti di un certo spessore, la strada non è solo a senso unico. Oltre alle serie TV basate sui videogiochi, esistono anche videogiochi liberamente tratti dalle serie TV. Ecco qui la nostra classifica.
Game of Thrones
Games of Thrones ha rappresentato la fonte d'ispirazione per la realizzazione di alcuni giochi flash e giochi browser, ma i migliori di tutti sono quelli prodotti da Telltale per console e PC. Lo sviluppatore californiano ha ideato un gioco a 6 episodi che è stato complementare alla serie mentre questa andava in onda. In quel periodo i giocatori hanno avuto l'occasione di prendere il controllo di uno dei membri di una casa meno conosciuta citata nella saga bibliografica e, al contempo, di vivere degli eventi ambientati nella serie della HBO. Talvolta il percorso del protagonista si incrociava con i personaggi famosi della storia principale ma, nel complesso, seguiva una propria traiettoria univoca.
The Simpsons: Hit and Run
I Simpsons rappresentano una delle serie TV più longeve di sempre e molti giocatori hanno sempre sognato di poter interpretare i suoi caratteristici personaggi. The Simpsons: Hit and Run si è rivelata una piacevole avventura open world che ha consentito ai giocatori di immergersi totalmente nella ricca ed iconica cittadina di Springfield. È possibile impersonare i vari membri della famiglia Simpson e interagire con alcuni dei personaggi più popolari della serie.
Pur essendo chiaro ed evidente che alcune serie TV basate sui videogiochi non abbiano funzionato, dagli ultimi release si evince che il genere stia andando in controtendenza. The Witcher, The Last of Us e Arcane: League of Legends sono degli esempi che piacciono tanto ai non giocatori quanto agli appassionati più incalliti. Dopo il successo di questi titoli, siamo certi che altre società di produzione analizzeranno il mercato per vedere cos'altro poter adattare in futuro. Se non sai cosa guardare stasera, affidati ai nostri consigli. Siamo certi che non te ne pentirai!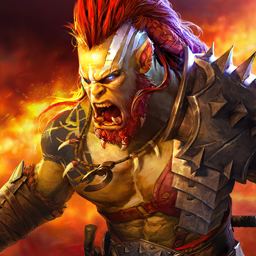 RAID: Shadow Legends
Raccogli 700+ Campioni & Battiti Per La Gloria