Aperçu complet des séries sur les jeux vidéo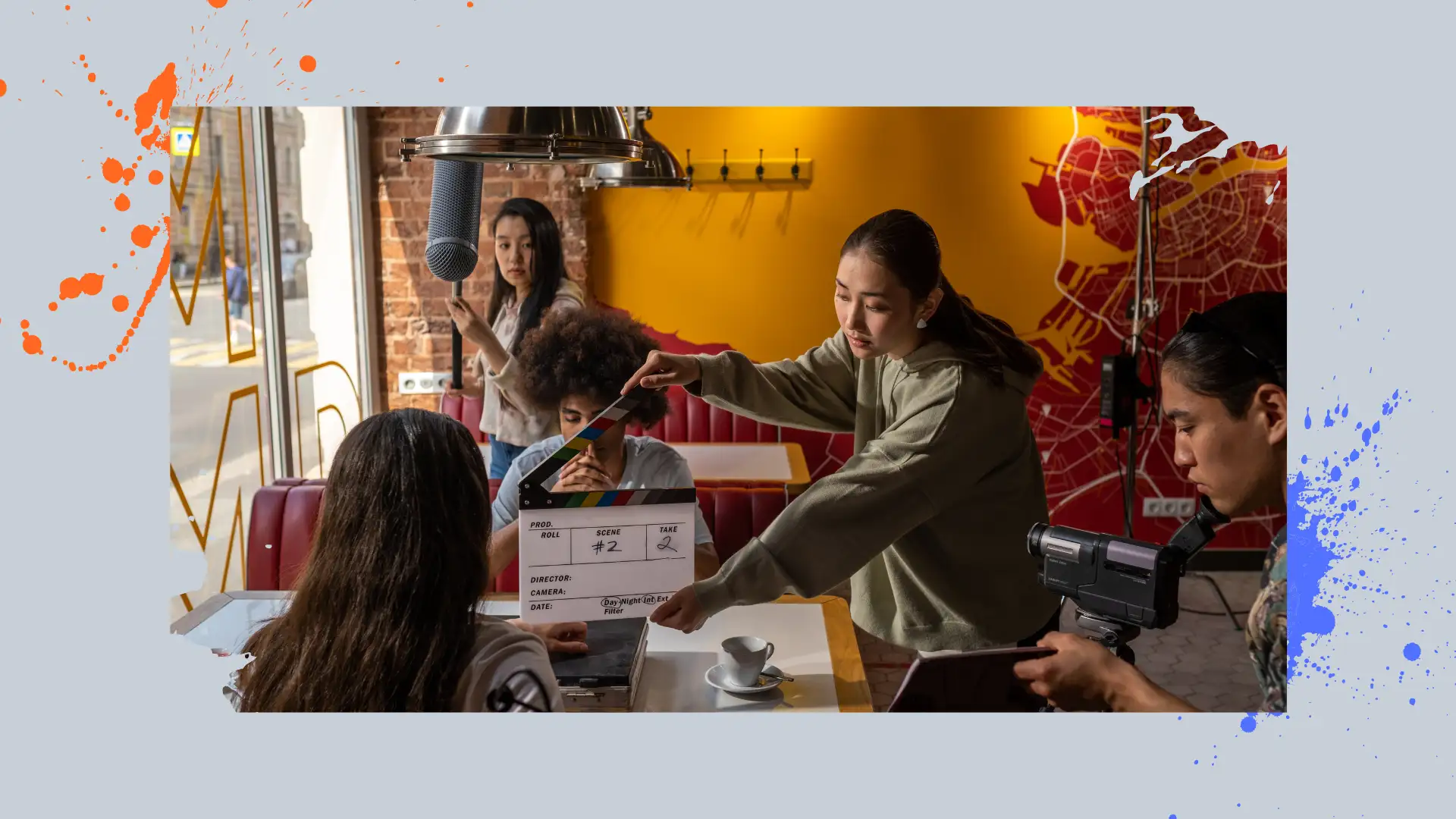 Si tu es à la recherche des séries ou films de jeux vidéo, tu as l'embarras du choix. Dans ce genre, le juste milieu n'existe pas : on ne parle que des réussites flamboyantes ou des échecs cuisants.
Il y a d'incroyables séries sur les jeux vidéo, mais d'autres sont jugées assez faibles par rapport au jeu original. Dans ce guide, nous te présentons les meilleures séries sur les jeux vidéo ainsi que celles à éviter.

Quelles sont les séries sur les jeux vidéo à découvrir ?
Certains diraient que les domaines des jeux vidéo et des séries télévisées sont en train de s'entremêler, sachant que les meilleurs jeux de console modernes offrent des scénarios fabuleusement riches et diversifiés. Ces derniers conviennent donc parfaitement à des adaptations télévisées.
Plusieurs séries sur les jeux vidéo de qualité exceptionnelle sont sorties ces dernières années, comme par exemple The Last of Us en 2023.
Cela pourrait signifier que nous sommes à l'aube d'une nouvelle ère pour les jeux vidéo et les séries télévisées, avec de nombreux producteurs susceptibles de s'inspirer de l'offre de HBO.
Quelle est la série sur un jeu vidéo la plus populaire ?
Quelques séries sur les jeux vidéo ont été appréciées plus que les autres par les téléspectateurs ces derniers temps. Nous les avons analysées afin de te donner notre avis. Voici notre classement des meilleurs jeux de tous les temps adaptés à l'écran à ne pas rater.
The Witcher
The Witcher de CD Projekt Red fait partie des meilleures séries sur les jeux vidéo de tous les temps et il a suscité un regain d'intérêt pour le livre éponyme écrit par Andrzej Sapkowski.
L'adaptation de ce RPG par Netflix est plus fortement influencée par les livres de l'auteur polonais, mais elle comporte également des éléments des jeux.
Les joueurs qui ont aimé incarner Geralt of Rivia ne seront certainement pas déçus par la performance impeccable d'Henry Cavill dans le rôle du chasseur de monstres.
Cette série Netflix sur les jeux vidéo existe depuis deux saisons et a reçu un accueil positif de la part des critiques. La troisième saison sera diffusée en juin et juillet 2023. Malheureusement, ce sera la dernière avec Cavill dans le rôle principal, et il sera remplacé par Liam Hemsworth dans la saison 4.
The Last of Us
The Last of Us est considérée comme la meilleure série sur un jeu vidéo jamais réalisée. L'action se déroule dans un monde post-apocalyptique et le titre offre l'un des scénarios les plus captivants et les plus émouvants du genre.
Le jeu s'est parfaitement prêté à une adaptation en série télévisée, mais on s'est d'abord demandé si cette dernière serait à la hauteur du jeu.
Heureusement, l'adaptation de HBO a connu un succès sans précédent et est devenue instantanément l'une des séries sur les jeux vidéo les plus appréciées de HBO Max.
Pedro Pascal a été salué pour son interprétation de Joel, et les créateurs de la série, Craig Mazin et Neil Druckmann, ont également réussi le casting d'Ellie en choisissant Bella Ramsey.
Si tu n'as pas encore vu les neuf épisodes de la première saison, arrête tout ce que tu fais et regarde-les en streaming.
Arcane: League of Legends
La série Netflix sur le jeu vidéo Arcane : League of Legends est l'une des adaptations les plus populaires. L'avantage de cette série est qu'elle s'adresse aussi bien aux téléspectateurs occasionnels qui n'ont jamais essayé les jeux d'action qu'aux joueurs invétérés.
De nombreux critiques ont qualifié les neuf épisodes de la première saison de meilleure adaptation de jeu vidéo et, heureusement, la deuxième saison est déjà en cours de production. Si tu veux voir de quoi elle retourne, tu devras regarder cette série sur les jeux vidéo dès aujourd'hui.
RAID: Call of the Arbiter
Enfin, nous devons mentionner notre propre série d'animation limitée, dont la première a eu lieu le 18 mai. Comme c'est le cas pour les autres séries sur les jeux vidéo citées ci-dessus, RAID: Call of the Arbiter va sûrement attirer tous ceux qui aiment une bonne histoire, qu'ils soient des gamers hardcore ou non.
Cette série suit certains personnages populaires de l'un de nos jeux les plus prisés et d'un RPG mondialement connu, RAID : Shadow Legends.
Pleine d'action et de suspense, cette série sur les jeux vidéo peut facilement téléporter n'importe qui dans l'univers mystérieux de Teleria, peuplé d'êtres d'un autre monde, luttant pour leur survie.
La série se compose de dix épisodes de cinq minutes chacun, qui peuvent être visionnés gratuitement sur la chaîne de YouTube de RAID.
Trouve-t-on des exemples ratés de séries sur les jeux vidéo ?
S'il existe de nombreuses séries sur les jeux vidéo absolument géniales, il y en a aussi quelques-unes qui ont échoué. Voici celles qui n'ont tout simplement pas fonctionné et que nous ne recommandons pas.
The Witcher: Blood Origin
Malgré le succès de The Witcher sur Netflix, son spin-off ne mérite pas de faire parler de lui. The Witcher : Blood Origin est un rappel douloureux de la raison pour laquelle les scénaristes de séries télévisées ne devraient pas trop s'éloigner du contenu d'origine.
Cette série Netflix sur les jeux vidéo réalisée en 2022 ne compte que quatre épisodes et a peu de rapport avec les merveilleux jeux. Nous te conseillons de faire l'impasse sur cette série.
Mortal Kombat: Conquest
Sorti en 1998, Mortal Kombat est l'un des jeux d'aventure les plus célèbres de tous les temps. Il n'est pas surprenant que des sociétés de production aient tenté de l'adapter en une série télévisée populaire que les critiques ont qualifiée d'échec absolu.
Elle n'a pas été renouvelée. Le moment est peut-être venu de de tenter une meilleure adaptation pour les téléspectateurs.
Quels sont les meilleurs jeux vidéo basés sur des séries télévisées ?
Lorsqu'il s'agit de grandes adaptations, elles se réalisent dans deux sens. Outre les séries sur les jeux vidéo, il existe également quelques jeux PC de premier rang basés sur des séries télévisées. Voici quelques-unes de nos meilleures sélections.
Game of Thrones
Il y a eu quelques jeux Flash et jeux sur navigateur basés sur Game of Thrones, mais le meilleur d'entre eux a été réalisé par Telltale Games pour les joueurs sur console et PC. Le jeu comporte six épisodes et complète parfaitement la série au fur et à mesure de sa diffusion.
Les gamers peuvent prendre le contrôle d'un membre d'une maison moins connue qui existe en périphérie des événements de la série HBO. Le chemin du personnage croise parfois celui d'acteurs célèbres de l'histoire principale, mais il suit généralement sa propre trajectoire.
The Simpsons: Hit and Run
The Simpsons est une série iconique et ses fans ont depuis longtemps voulu devenir des personnages de jeu basés sur Homer et sa famille.
The Simpsons : Hit and Run est une aventure agréable en monde ouvert qui permet aux joueurs de s'immerger totalement dans le cadre riche et emblématique de Springfield, contrôler différents membres de la famille Simpson et interagir avec ses personnages populaires.
S'il est évident que certaines séries sur les jeux vidéo ne fonctionnent tout simplement pas, il y a suffisamment de preuves récentes pour suggérer que le genre a le vent en poupe.
The Witcher, The Last of Us et Arcane : League of Legends sont des jeux incroyables qui s'adressent aussi bien aux gamers qu'aux non-gamers.
Après le succès de ces titres, il est certain que d'autres sociétés de production analyseront le marché des jeux médiévaux et d'autres genres pour voir ce qu'elles peuvent adapter.
Si tu cherches quelque chose à regarder ce soir, n'hésite pas à suivre nos recommandations !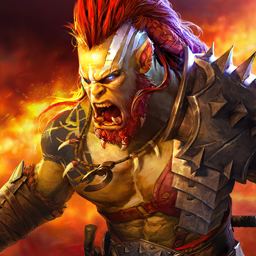 RAID: Shadow Legends
Récupère + de 700 Champions et décroche la gloire