Las mejores series de videojuegos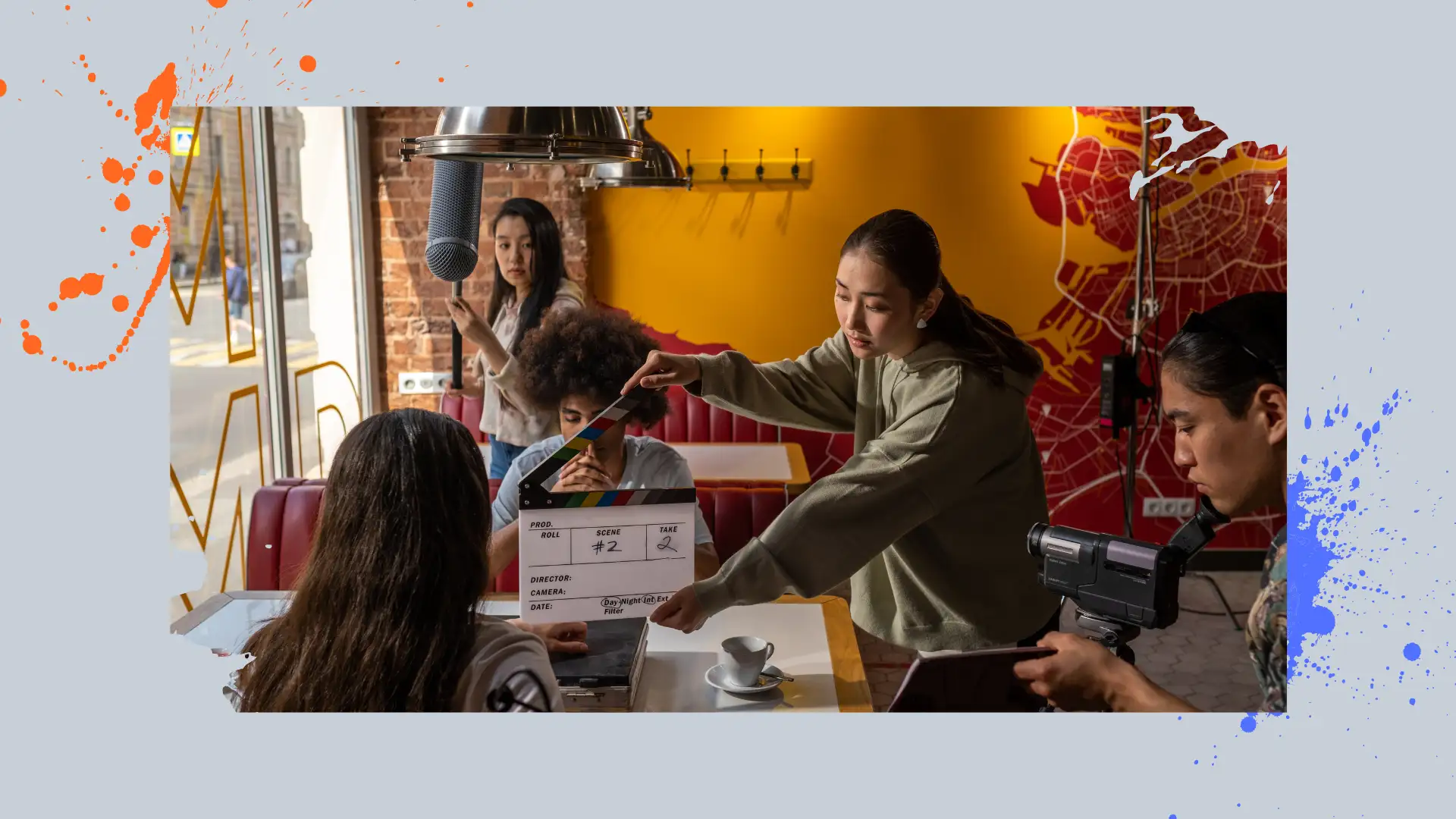 Si estás buscando series o películas de juegos, tienes bastante donde elegir. No obstante, viendo cómo han funcionado este tipo de producciones hasta ahora, podemos afirmar que este género puede ser un éxito o un fracaso.
Si bien hay series basadas en videojuegos que son increíbles, también hay unas cuantas que podríamos definir como más flojas. Así pues, en esta guía te mostraremos algunas de las mejores series de videojuegos junto a otras que es mejor evitar.

¿Qué son las series basadas en videojuegos?
Algunos podrían decir que el mundo de los videojuegos y el de las series de televisión están empezando a interconectarse, pues cada vez encontramos consolas más modernas que ofrecen mejores juegos con historias más intrigantes y diversas.
Asimismo, también se han creado recientemente adaptaciones televisivas de videojuegos que son excelentes ejemplos.
Encontramos varias series de videojuegos destacables de los últimos años, tal y como The Last of Us, uno de los éxitos del 2023. Esto podría significar que estamos en la cúspide de una nueva época de gloria para los videojuegos.
Este podría ser el inicio de una nueva era dorada para las series de televisión en la que otros productores se inspiren en la oferta de HBO y creen más series sobre videojuegos.
¿Cuáles son las series sobre videojuegos más populares?
Hay unas cuantas series de videojuegos que han tenido altas audiencias en los últimos años, así que les hemos echado un vistazo para darte nuestra opinión y ayudarte a elegir. Aquí van tres de las series basadas en videojuegos que tienes que ver sí o sí.
The Witcher
La serie The Witcher de CD Projekt Red ha destacado especialmente, y además ha conseguido que la audiencia se interese por el material escrito por Andrzej Sapkowski.
La adaptación de Netflix está más influenciada por los libros del autor polaco que por los juegos de acción, pero también presenta algunos elementos de estos.
Por ello, las personas que disfrutaron el juego adoptando el rol de Geralt de Rivia seguramente no se sentirán decepcionadas con la impecable actuación de Henry Cavill, el cual interpreta al cazador de monstruos.
The Witcher cuenta por ahora con dos temporadas, y es una de las series de videojuegos que ha recibido más críticas positivas. La primera temporada fue un poco inconexa, ya que se basó en las historias cortas.
Después, la segunda comenzó a tomar forma, con una trama más general que se resumió en ocho episodios. Tras ello, la tercera temporada se lanzará en junio y julio de 2023.
Desafortunadamente, esta será la última temporada de Cavill en el papel principal, ya que será reemplazado por Liam Hemsworth en la cuarta temporada.
The Last of Us
The Last of Us está considerado como uno de los mejores juegos de todos los tiempos, ya que nos ofrece una detallada aventura postapocalíptica con una de las tramas más atrayentes y conmovedoras que hemos visto en los videojuegos.
Por ello, no podía faltar su adaptación en nuestro top de series de videojuegos. Sin embargo, al principio hubo algunas preocupaciones sobre si la serie lograría estar a la altura del videojuego.
Afortunadamente, la adaptación de HBO ha sido un éxito sin precedentes en la historia de las series de videojuegos, dado que se ha convertido casi al instante en una de las más queridas de HBO Max.
Aunque en ocasiones un exitoso personaje de juegos no consigue cautivar en las series de videojuegos, Pedro Pascal fue elogiado por su interpretación de Joel, y los creadores de la serie, Craig Mazin y Neil Druckmann, también acertaron con Bella Ramsey como Ellie.
Si aún no has visto los nueve episodios de la primera temporada, detén todo lo que estés haciendo y échale un vistazo. No te decepcionará.
Arcane: League of Legends
Arcane: League of Legends es otra de las series de videojuegos más apreciadas. Esta serie animada para adultos es obra de Netflix y se basa en League of Legends de Riot Games, uno de los juegos para PC más exitosos del mundo.
Lo mejor de la serie es que atrae tanto a los espectadores que nunca han jugado al juego como a los jugadores más dedicados.
Múltiples críticos han calificado la primera temporada de nueve episodios como la mejor adaptación de videojuegos que hemos visto hasta ahora y, afortunadamente, ya hay una segunda temporada en producción.
Si quieres ver de qué se trata todo este alboroto, comienza el primer episodio hoy en Netflix.
RAID: Call of the Arbiter
Por último, tenemos que mencionar la serie animada RAID: Call of the Arbiter, que se estrenó el 18 de mayo. La serie sigue a algunos de los personajes más populares del internacionalmente famoso RPG RAID : Shadow Legends.
Gracias a sus emocionantes escenas de acción, la producción nos teletransporta fácilmente al misterioso mundo de Teleria, un espacio poblado por seres de otro mundo que luchan por la supervivencia y la conquista.
Al igual que las series de videojuegos expuestas arriba, RAID: Call of the Arbiter puede atraer a cualquiera que aprecie una buena historia, independientemente de si es un jugador apasionado o no.
La serie consiste en diez capítulos de cinco minutos, y puede verse gratis en el canal de YouTube de RAID.
¿Cuáles son las series de videojuegos que han fracasado?
Si bien encontramos títulos de todos los géneros, tal y como juegos medievales, juegos de disparos o juegos de estrategia, en ocasiones los productores de series no escogen adecuadamente los productos que adaptan.
Por ello, al igual que existen varios éxitos impresionantes, también hay series sobre videojuegos que son un fracaso. Aquí te presentamos las que deberías evitar.
The Witcher: Blood Origin
A pesar del éxito de The Witcher en Netflix, su spin-off deja bastante que desear. The Witcher: Blood Origin es un doloroso recordatorio de por qué los guionistas de las series de televisión no deben alejarse demasiado del material original.
Esta serie del 2022 cuenta con solo cuatro episodios que tienen poca relación con los maravillosos juegos de aventura, por lo que te recomendamos que te saltes esta adaptación.
Mortal Kombat: Conquest
Mortal Kombat es uno de los videojuegos más famosos de la historia, pues tiene versiones para casi cualquier plataforma e incluso forma parte de la familia de los juegos flash, así que no es de extrañar que las compañías hayan tratado de crearle una adaptación televisiva.
Mortal Kombat: Conquest se estrenó en 1998, con una temporada de 22 episodios.
Los críticos se refirieron a esta serie como un "completo desastre", así que no se renovó. Quizás ahora sea un buen momento para revisar lo que falló e intentar una mejor producción que pueda ser recordada entre las series de videojuegos de forma positiva.
¿Cuáles son los mejores videojuegos basados en series de televisión?
Las series de videojuegos no son la única forma de hacer una adaptación excelente, sino que también puede suceder a la inversa. Así pues, al igual que tenemos series de videojuegos que vale la pena ver, también existen videojuegos basados en series que deberíamos probar.
Seguidamente, te presentamos unos cuántos.
Game of Thrones
Hemos visto algunos juegos flash y títulos de navegador basados en Juego de Tronos, pero el mejor de ellos es el de Telltale Games, disponible tanto para los jugadores de consola como para los de PC.
El título de la compañía californiana duró seis episodios, los cuales salieron periódicamente y sirvieron para complementar la serie de televisión.
En ellos, los jugadores toman el control de varios miembros de una casa menos conocida que existió en los eventos del programa de HBO.
En ocasiones, el camino del protagonista se interconecta con el de personajes conocidos de la historia principal, pero por lo general sigue su propia trayectoria independiente.
The Simpsons: Hit and Run
Los Simpson es una de las series de televisión más antiguas de la historia, y por ello muchos jugadores estaban desesperados por tomar el control de los personajes icónicos.
The Simpsons: Hit and Run es una entretenida aventura de mundo abierto que permite a los jugadores sumergirse por completo en el icónico entorno de Springfield.
El juego permite controlar a diferentes miembros de la familia Simpson e interactuar con algunos de los personajes más populares de la serie.
Si bien está claro que algunas series de videojuegos no funcionan, hay suficiente evidencia reciente para sugerir que el género podría estar en ascenso.
The Witcher, The Last of Us y Arcane: League of Legends son un ejemplo de ello, ya que son increíbles series de videojuegos que atraen tanto a jugadores como a no jugadores.
Después del éxito de estos títulos, es seguro que otras productoras estarán analizando el mercado de los videojuegos para ver qué pueden adaptar próximamente.
Si estás buscando algo para ver esta noche, ¡asegúrate de ojear alguna de nuestras recomendaciones para ver si estás de acuerdo con nosotros!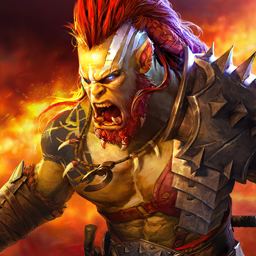 RAID: Shadow Legends
Colecciona 700+ Campeones y lucha por la gloria