Beste Spiele (Games) 2022
Was ist das beste Spiel 2022?
Mit der sich stetig verbessernden Technik, neuen Innovationen und spannenden Ideen von Entwicklerstudios dürfen wir uns auch im kommenden Jahr wieder auf viele Spiele freuen, die alles bisherige zu übertreffen versuchen!
Dabei stehen viele verschiedene Genres auf dem Programm, sodass für jeden Geschmack etwas dabei ist.

Jeder Gamer ist anders – aus diesem Grund ist es gar nicht so einfach, beste PC Spiele aller Zeiten oder die Top-Konsolentitel zu küren.
Während die einen in Survival Games um das schiere Überleben kämpfen (zum Beispiel, beste Survival Games 2023), genießen andere die besten Story Spiele und tauchen tief in eine fremde Welt ein.
Aus diesem Grund haben wir unsere Liste für beste Spiele 2022 möglichst vielseitig gehalten und zeigen euch die Genrevielfalt, die das nächste Jahr zu bieten hat!
Welche AAA Spiele kommen 2022?
Die Game Releases 2021 hatten bereits viele großartige Titel in petto.
Das kommende Jahr steht diesen aber in nichts nach und so dürfen wir uns schon bald wieder über großartige Produktionen freuen, die es mehr als verdient haben, als beste Spiele 2022 bezeichnet zu werden. Beginnen wollen wir unsere Aufzählung mit jenen Spielen, von denen wahrscheinlich jeder Gamer schon etwas gehört hat.
Es sind die großen AAA-Titel, die heiß ersehnt werden und sich sicherlich eine große Spielerschaft erwarten dürfen.
Einige davon wurden ursprünglich als neue Games 2021 erwartet, mussten dann jedoch verschoben werden.
Fans von bekannten Spielreihen sitzen bereits auf heißen Kohlen und zählen die Tage, bis zu den großen Releases!
Baldur's Gate 3
Die Spielreihe Baldur's Gate kennen viele Gamer bereits aus den späten 90er Jahren. Damit ist die kommende Veröffentlichung des Spiels auch mit viel Nostalgie verbunden.
Baldur's Gate 3 kann auf Steam bereits im Early Access genutzt werden, das gesamte Spiel wird allerdings erst 2022 zugänglich sein.
Schon jetzt freuen sich Fans auf das RPG-Abenteuer, das die klassischen Elemente mit einem herausragenden Gameplay verbindet.
Die Handlung setzt hundert Jahre nach der Zeit von Baldur's Gate 2 an und besticht mit einer spannenden Prämisse.
Der Spieler befindet sich mit weiteren Verbündeten in Gefangenschaft und wurde mit einem Parasiten infiziert, der im Körper zu speziellen Mutationen führt.
Nachdem sie einen Luftschiffabsturz überlebt haben, können die Gefangenen fliehen und sich auf die Suche nach einem Heilmittel machen. Dazu wütet ein brutaler Krieg, den es zu stoppen gilt.
Company of Heroes 3
Gamer, die bereits die Vorgängerteile von Company of Heroes gespielt haben, wissen, worauf sie sich bei diesem spannungsgeladenen Titel freuen dürfen.
Company of Heroes 3 ist ein Echtzeit-Strategiespiel, das seinesgleichen sucht. Wer Spiele für Windows 10 finden und gleichzeitig sein strategisches Denken trainieren möchte, ist mit diesem Game bestens beraten. Natürlich macht es auch jede Menge Spaß!
Als Alliierte begeben sich Spieler in Company of Heroes 3 in realistische Kriegsszenarien und müssen Konflikte bestmöglich lösen.
Dabei bietet das neue Spiel der Reihe eine spannende Funktion, mit der taktische Manöver in einem pausierten Zustand festgelegt und aneinandergereiht werden können, um danach automatisch ausgeführt zu werden.
Spieler können in spannenden Online Battles gegeneinander antreten oder einfach im Einzelspielermodus Kampagnen meistern. Noch dauert es einige Monate bis zum Release des Spiels, bis dahin können kostenlose Strategiespiele bereits für die nötige Übung sorgen!
Gran Turismo 7
Kaum ein Rennsimulator ist so beliebt, wie die Spielreihe Gran Turismo, die 2022 wieder zurückkehrt.
Spieler dürfen sich im März auf den nächsten Teil der Serie freuen und dabei wieder neue Fahrzeuge und Strecken genießen.
Der GT Simulation Mode ist das Highlight des Spiels und wird auch im siebten Ableger wieder für spannende Einzelspielerkampagnen sorgen.
Neben den klassischen Rennen haben Spieler die Möglichkeit, Fahrzeuge zu kaufen, zu tunen und auch wieder zu verkaufen.
Damit kommen leidenschaftliche Rennfahrer genauso auf ihre Kosten wie neue Spieler im Franchise.
Gran Turismo wird von vielen Spielern bereits sehnlichst erwartet und hat sich einen wichtigen Platz in der Liste für beste Spiele 2022 verdient!
Forspoken
Das Action-RPG Forspoken wird schon vor seiner Veröffentlichung in höchsten Tönen gelobt.
Spieler können darin durch eine Open World laufen und verschiedenste Terrains erklimmen.
Dabei sollen vor allem Geschwindigkeit und flüssige Bewegungsabläufe im Vordergrundstehen und eine besondere Spielerfahrung kreieren.
Spieler übernehmen darin die Rolle von Frey, einer jungen New Yorkerin, die überraschend in die Fantasiewelt Athia transportiert wird und durch ein magisches Armband verschiedene Fähigkeiten erhält.
Mit ihnen muss sie sich ihren Weg durch die neue Welt bahnen, gefährliche Kämpfe überleben und versuchen, wieder nach Hause zu gelangen.
Die Kombination aus toller Spielphysik, genialer Storyline und wunderschöner Landschaft macht Forspoken zu einem klaren Favoriten für 2022.
Die ersten Releases: Beste Spiele 2022 zum Jahresanfang
Wenn die Feiertage vorbei sind und das neue Jahr begonnen hat, sehnen sich viele Gamer danach, einfach nur ein paar entspannte Nachmittage vor dem PC oder der Konsole zu verbringen.
Damit dafür nicht die alten Spiele aus der Schublade geholt werden müssen, halten einige Publisher auch schon im Januar und Februar neue Games bereit.
Sie sorgen dafür, dass auch zu Jahresanfang schon jede Menge virtuelle Action garantiert werden kann!
Monster Hunter Rise
Wer bereits den einen oder anderen Titel der Monster Hunter-Reihe gespielt hat, weiß genau, warum Monster Hunter Rise in die Liste für beste Spiele 2022 gehört.
Von dem neuen Action-RPG dürfen sich Spieler noch knackigere Grafiken und ein verbessertes Gameplay erwarten.
Spieler streifen darin durch unbekannte Welten und müssen einige der gefährlichsten Monster aller Zeiten besiegen.
Dazu stehen 14 verschiedene Waffen zur Verfügung – darunter Schwerter, Dolche und Bögen – mit denen die epischen Kämpfe ausgetragen werden können.
Mit Items, die im Spiel gesammelt werden können, besteht außerdem die Möglichkeit, diese Waffen noch weiter upzugraden.
Elden Ring
Eine fantastische Welt zeigt uns Autor George R. R. Martin in Zusammenarbeit mit Hidetaka Miyazaki im kommenden Titel Elden Ring.
Das Spiel soll im Februar 2022 erscheinen und alle Erwartungen übertreffen. Darin offenbart sich eine traumhafte Umgebung mit wunderschönen Landschaften, mystischen Kreaturen und einer gefährlichen Mission.
Der Elden Ring wurde zerstört und seine Splitter sind nun im Besitz verschiedener Halbgötter, die von ihnen korrumpiert wurden.
Der Spieler schlüpft in die Rolle eines Charakters, der im Exil lebt und sich auf die Suche nach allen Splitter machen muss, um den dunklen Machenschaften ein Ende zu setzen.
Ein spannendes Abenteuer beginnt. Gute Multiplayer Spiele (sowie Multiplayer Spiele 2023) sind nicht so leicht zu finden, deshalb werden sich viele Spieler darüber freuen, dass Elden Ring auch gemeinsam gespielt werden kann.
Welche Spiele lohnen sich 2022?
Nicht alle Spiele erscheinen zum Jahresanfang und für manche Titel müssen sich Spieler noch ganz schön gedulden.
Einige Games wurden bereits für das Vorjahr angekündigt, mussten dann jedoch immer wieder verschoben werden. 2022 soll es nun endlich so weit sein.
Die gute Nachricht: Das Warten lohnt sich, denn es folgen die besten Survival Games und Action-Adventures, die es seit Jahren auf den Markt geschafft haben.
Dying Light 2
Beste Spiele 2022 wären nicht komplett ohne einen Titel, der das Survival-Genre auf den Kopf stellt: Dying Light 2! Ein tödlicher Virus hat sich über den gesamten Globus ausgebreitet und die Menschheit wieder zurück ins finstere Mittelalter katapultiert.
Zombies lauern in den Straßen auf und warten nur darauf, neue Opfer zu finden und ihren Hunger zu stillen.
Spieler übernehmen die Steuerung von Protagonist Aiden Caldwell, der mit über 3000 verschiedenen Parcours-Animationen ausgestattet wurde, um sich besonders gekonnt über Hindernisse zu schwingen und an Wänden hochzuklettern.
Mit diesen körperlichen Fähigkeiten muss es Aiden nun schaffen, Antworten auf seine vielen Fragen zu finden. Was ist mit der Welt passiert, die er kannte?
Warhammer 40,000: Darktide
Darktide ist genau das Spiel, nachdem Gamer suchen, die beste Spiele 2022 mit ihren Freunden erleben möchten.
Im Ableger des Warhammer-Franchises dreht sich alles um einen ketzerischen Kult namens Admonition, der den Planeten einnehmen und die Bewohner auslöschen möchte.
Eine überwältigende Flut der Finsternis droht, alles zu verschlucken und für das frühzeitige Ende vieler Kreaturen zu sorgen.
Nun ist es an einer Gruppe von vier Spielern, das Ende abzuwenden.
Im spannenden Action-Shooter müssen Spieler eine gemeinsame Strategie entwickeln, um sich den Gefahren eines Kults zu stellen, der die Herrschaft übernehmen möchte.
Jeder Teilnehmer kann sich einen eigenen Charakter mit einer bestimmten Klasse gestalten und dabei das Team perfekt ergänzen.
Während sich die einen z. B. auf Nahkampf spezialisieren, sind die anderen mit Schusswaffen besonders gut ausgestattet.
Indie-Spiele nicht vergessen: Beste Spiele 2022
Natürlich sind es nicht immer nur die großen Namen, die Spieler begeistern können.
2022 dürfen wir uns auch wieder auf viele hervorragende Games freuen, die aus kleinen Produktionen stammen oder sogar kostenlos gespielt werden können.
Manchmal ist es der simple Solitär Download, der am meisten Freude bringt, oder Rollenspiele PC kostenlos, die begeistern.
Unsere Sammlung für beste Spiele 2022 enthält deshalb natürlich auch zwei Indie-Games, die auf keinen Fall vergessen werden dürfen!
Slime Rancher 2
Eine wunderschöne, bunte Welt offenbart sich im Spiel Slime Rancher 2.
In der Fortsetzung aus dem Indie-Studio Monomi Park dürfen Spieler erneut das Regenbogenland erkunden und müssen dabei verschiedene Arten von Schleim sammeln und sie am passenden Ort wieder abladen.
Immer wieder können neue Gadgets gekauft und das eigene Equipment verbessert werden, um beim Schleimsammeln noch effizienter zu werden.
The Invincible
Die Prämisse von The Invincible aus der Schmiede von Starward Industries hat richtig viel zu bieten!
Im Spiel werden verschiedene Zeitebenen genutzt, um eine Handlung aufzubauen, die mitreißt und begeistert.
Als Astronaut auf einem fremden Planeten gestrandet, müssen Spieler versuchen, eine verschollene Crew wiederzufinden.
Doch dabei werden immer mehr schreckliche Geheimnisse aus der Vergangenheit aufgedeckt, die maßgebliche Auswirkungen auf die Zukunft haben. Ein spannender Überlebenskampf beginnt!
Beste Spiele 2022: Mach dich bereit
Das Jahr neigt sich dem Ende zu und Gamer dürfen sich auf viele neue Titel freuen, die es in sich haben.
Jetzt gilt es nur noch die Tage zu zählen und sich die Feiertage mit einem Spiele iPad zu versüßen oder auf beste iOS Spiele zurückzugreifen.
Lange dauert es nicht mehr, bis Monster Hunter Rise und Elden Ring am Markt erscheinen. Und auch das restliche Jahr folgt ein Hit nach dem nächsten!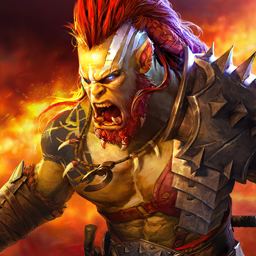 RAID: Shadow Legends
Sammle über 700 Champions & kämpfe um Ruhm