Game Releases: 2021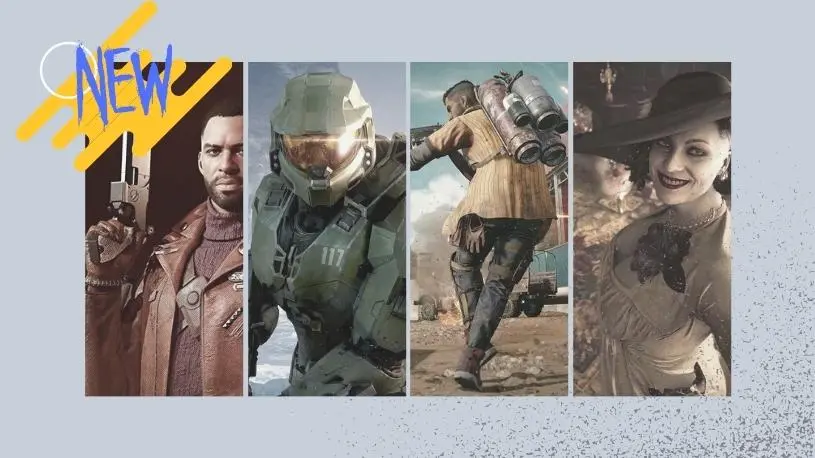 Das Jahr hat bereits eine Vielzahl grandioser Titel hervorgebracht. Doch welches sind die besten Game Releases 2021? Die Liste wird immer wieder von neuen Games erweitert, von innovativen Shootern über künstlerisch-düstere Grafic Novels bis hin zur Kategorie neue MMORPG Titel, die Game Releases 2021 bieten etwas für wirklich jeden Geschmack.

Wer für sein nächstes Gaming-Abenteuer noch auf der Suche nach neuer Inspiration ist, wird mit unserer Liste der Top 10 Game Releases 2021 sicherlich fündig. Die Games-Industrie befindet sich gerade in einem wahrlichen Höhenflug und lässt nie lang mit neuen grandiosen Titeln auf sich warten. Wir stellen neueste Spiele 2021 vor und warum sie sich niemand entgehen lassen sollte!
Warum überhaupt neueste Spiele 2021 spielen?
Dank der Next-Gen-Konsolen konnten die neuesten Spiele 2021 ganz neue Ideen und Innovationen umsetzen, die zuvor technisch gar nicht möglich gewesen wären. Deathloop kam zum Beispiel auf die PlayStation 5 und hat es geschafft, einem Shooter viel mehr Tiefe zu verleihen. Zumindest zum Teil ist das den technischen Fähigkeiten der neuen Konsole zu danken, denn das Game macht sich die 4K-Technologie der PlayStation 5 zunutze.
Damit wird die Action gleich viel immersiver und realistischer. Das allein ist ja sogar schon Grund genug, warum die neuesten Game Releases 2021 bei jedem Gamer ganz oben auf die Liste gehören.
Da Entwickler jetzt die neuesten Technologien zur Verfügung haben, können selbst die wildesten Ideen und Vorstellungen umgesetzt werden. Das sollte man sich nicht entgehen lassen, sondern die neuesten Spiele 2021 unbedingt ausprobieren.
Wo findet man die neuesten Game Releases 2021?
Ganz egal, ob man Handyspiele bevorzugt oder die besten PC Spiele sucht, neue Games 2021 gibt es nämlich auf allen Plattformen. Sowohl für PC und Konsole als auch für Mobilgeräte gibt es jede Menge hervorragende neue Titel. Ob zu Hause oder unterwegs, die nächste Game-Session mit einem neuen Game ist immer startklar.
Und weil jeder Gamer eine andere Lieblingsplattform hat, haben wir in unserer Liste der Top 10 Game Releases 2021 allen Plattformen Ehre gebührt.
Welches Spiel ist das beste 2021?
Zugegeben, das ist natürlich absolut Geschmackssache. Doch die Games in dieser Liste werden von Experten hoch angepriesen und sind unter Gamern äußerst beliebt. Und sie alle können schließlich nicht falsch liegen, also herrscht eine gewissermaßen einstimmige Meinung über diese Titel.
Das sind unsere handverlesenen Top 10 Game Releases 2021, die jeder ausprobieren sollte:
Resident Evil Village
Der neueste Titel des beliebten Franchise greift das auf, was im Vorgänger Resident Evil 7: Biohazard begonnen wurde, und führt es noch weiter. Das "Village" befindet sich dabei irgendwo in Osteuropa zur Viktorianischen Ära und Spieler erleben die Action wieder wie in Biohazard aus der Ego-Perspektive.
Doch in diesem Game sind die Levels noch viel größer und immersiver. Was das Game außerdem von seinem Vorgänger abhebt, sind die Gegner, die jetzt viel intelligenter daherkommen als in allen vorherigen Resident-Evil-Titeln.
Kreaturen wie etwa Werwölfe sind viel agiler und können sogar Waffen bedienen. Das heißt somit auch, dass der Protagonist, Ethan Winters, jetzt bessere Skills und Equipment benötigt.
Das Inventar-System wurde für das Game mit einigen Neuerungen überarbeitet, außerdem hat es Ähnlichkeiten mit Resident Evil 4. Insgesamt ist Resident Evil Village deutlich mehr auf die Action fokussiert als in anderen aktuellen Capcom-Produktionen. Wer also auf ordentlich Gewalt steht, wird hier gut bedient.
Deathloop
Es wurde von einigen sogar als das beste neue Spiel 2021 betitelt: der Ego-Shooter von Arkane Lyon. Es hat zwar Ähnlichkeiten mit Arkanes Prey aus 2017, doch die Umgebung und Waffen sind deutlich umfangreicher und aufwendiger.
Das Game kam direkt auf die neue PlayStation 5 – und das allein ist schon ein Zeichen, dass das Spiel genauso beeindruckend aussieht, wie es sich spielt.
Wie der Name schon vermuten lässt, spielt das Game in einer Zeitschleife. Doch anders als etwa bei Hades steckt der Spieler nicht am selben Ort fest. Stattdessen bewegt man sich linear vorwärts und rückwärts durch die Zeit. Dabei werden neue Informationen enthüllt, wodurch das Gefühl einer Handlung und des Fortschritts viel stärker vermittelt wird.
Außerdem lohnt es sich, die vier wichtigsten Bereiche zu erkunden, an denen Spieler immer und immer wieder landen. Dort warten nämlich nicht nur ein paar Hindernisse, die aus dem Weg geräumt werden müssen. Stattdessen sind es immersive kleine Mini-Welten, in denen es vor Überraschungen wimmelt. Der Shooter hat damit unglaublich viel Tiefe.
Far Cry 6
Dieser Ego-Shooter versetzt Spieler auf die fiktionale karibische Insel Yara, ein Ort, an dem El Presidente, Antón Castillo, regiert. Spieler übernehmen die Rolle des Dani Rojas mit einer einfachen Mission: Castillo zu stürzen und den Sohn davon abzuhalten, die bösartige Herrschaft fortzuführen.
Dieses tropische Paradies wurde als das bisher größte Spielfeld von Far Cry beschrieben. Und das bringt eine ganze Reihe an Möglichkeiten mit sich, was diesen Top-Titel unter den Game Releases 2021 sowohl zu einem Action-Adventure als auch Ego-Shooter macht.
Dass Schauspieler Giancarlo Esposito den bösen Castillo spricht, gibt dem Game einen besonders dramatischen Ton. Das wohl entscheidendste Feature ist allerdings das "Fangs for Hire"-System.
Dass man einheimische Tiere rekrutieren kann, die dabei helfen, Fallen zu stellen und nichtsahnende Feinde zu erledigen, ist im Franchise bereits gang und gäbe, doch wie das System im sechsten Titel weiterentwickelt wurde, ist wirklich beeindruckend. Hinzu kommt, dass man jetzt auf besonders innovative Weisen tödliche Waffen herstellen kann. Damit könnte es nicht nur eines der besten Game Releases 2021 sein, sondern vielleicht sogar das beste Far Cry überhaupt.
Halo Infinite
Halo Infinite wurde zwar für den PC kreiert, doch es ist auch auf Konsolen verfügbar. Besonders beeindruckend ist die bahnbrechende Multiplayer-Experience, die sogar F2P verfügbar ist. Wie immer übernehmen Spieler die Rolle des Master Chief und begleiten ihn auf seiner Mission, die Menschheit zu retten.
Nachdem es während der Pre-Release-Phase einiges an negativem Feedback gegeben hatte, haben die Entwickler von 343 Industries die Grafiken überarbeitet.
Sie haben die primären und sekundären Farbschichten mit Mustern und Zeichen ersetzt, wodurch die Grafik mehr Tiefe hat und mehr Ausdrücke des Spielers möglich werden. Gemeinsam mit den realistischeren Grafiken wird auch eine menschlichere Story erzählt.
In diesem Halo-Titel lernen Spieler Master Chief besser kennen und erfahren über seinen persönlichen Wunsch, die Welt zu retten. Damit bekommt die Handlung von Halo Infinite viel mehr Tiefe. Außerdem kann man jetzt auf den Multiplayer-Modus kostenlos zugreifen. Mit all dem zusammen gehört Halo Infinity zweifelsohne zu den besten Game Releases 2021.
Back 4 Blood
Das Team, das bereits hinter Left 4 Dead gesteckt hat, ist mit Back 4 Blood zurück. Der Coop-Ego-Shooter soll einen extremen Wiederspielwert haben. Mit einer solchen Aussage lehnen sich die Entwickler zwar weit aus dem Fenster, doch sie scheinen allen Grund dazu zu haben.
Es ist die Aufgabe der Spieler, mit anderen Charakteren gemeinsam eine Zombie-artige Armee namens Ridden zu Fall zu bringen. Das allein ist schon spannend, immerhin sind Zombie-Spiele einfach immer unterhaltsam.
Doch was in Back 4 Blood der Grund für den extremen Wiederspielwert ist, sind die erweiterten Modifizierungen. Neben einer Vielzahl von Waffen wechselt die Map jedes Mal, wenn man spielt. Das heißt, man weiß nie, wann und wo die Gegner zuschlagen werden.
Damit wird es nie langweilig. Außerdem bietet Back 4 Blood ein PvP-Feature, mit dem man in Achterteams gegeneinander um die absolute Herrschaft kämpfen kann.
The House in Fata Morgana – Dreams Of The Revenants Edition
Fans von Visual Novels werden diesen Titel lieben. Ursprünglich wurde das Game zwar für die PlayStation Vita und PC herausgebracht, doch 2021 erschien eine neue Version für die Nintendo Switch, wodurch dem Spiel neues Leben eingehaucht wurde.
Nintendo beschreibt The House in Fata Morgana als eine Visual Novel in voller Länge. Dabei ist das Game wirklich wie ein Roman aufgebaut, denn es gibt eine Haupthandlung als auch diverse Subhandlungen. Damit ist das Spielerlebnis in diesem Gothic-Setting alles andere als linear.
Die Ästhetik des Spiels ist wie zu erwarten umwerfend. Doch The House in Fata Morgana hat definitiv eine düstere Note, eine sehr düstere Note. In den Geschichten muss die Unschuld für Gewalt, Besessenheit und so ziemlich alle Grundemotionen der nackten Verzweiflung weichen. Hierbei handelt es sich nicht um eine entspannte Runde eines Match 3 Games, denn hier stehen mitreißende, düstere Geschichten mit einer künstlerischen Ästhetik im Mittelpunkt.
Das alles macht es zu einem der besten Game Releases 2021.
Farlight 84
Wenn man Fortnite und Brawl Stars miteinander kombinieren würde, was würde dabei wohl herauskommen? Höchstwahrscheinlich etwas in der Art wie Farlight 84. Dieser mobile Shooter schafft mit der Unreal Engine ein hektisches und manchmal echt schräges Spielerlebnis, das schnelle Reflexe am Trigger verlangt.
Spieler können auswählen, ob sie selbst jagen oder gejagt werden wollen. Außerdem kann man sich aber auch im Battle-Royale-Modus wie wild an den futuristischen Waffen austoben.
Wie viele neue Games 2021, sieht auch Farlight 84 toll aus. Was das Game besonders auszeichnet, ist die Möglichkeit, auf verschiedene Weisen zu kämpfen. So gibt es Schnellmatches, die nur vier Minuten andauern, oder man kann im Himmel kämpfen oder gegen gegnerische Fahrzeuge antreten.
Im Grunde ist es ein vielfältiger Shooter, in dem sich Spieler gleich auf unterschiedliche Weisen ins Gemetzel stürzen können.
Genesis Noir
Eine Liebesgeschichte, die kaum länger sein könnte: Genesis Noir spielt vor, während und nach dem Big Bang. Allein das klingt schon an sich sehr verlockend!
Doch es wird noch viel besser: Denn das Schicksal der Welt und die Liebe des Spielers sind mit der Expansion des Universums verbunden. Wenn das mal nicht spannend klingt. Und wie der Name schon vermuten lässt, herrscht eine künstlerische, düstere Vibe. Doch Aussehen ist nicht alles, denn das Game hat auch jede Menge Substanz.
Spieler bewegen sich per Point-and-Click durch eine Reihe an cleveren Rätseln, um die neue Welt zu erkunden. Selbst die kleinsten Bewegungen können in diesem Spiel einen großen Unterschied machen. Damit könnte es vielleicht genau das Richtige sein, für alle, die am liebsten Solitär kostenlos online spielen und gern Rätsel lösen. (Weitere Informationen darüber, wie spielt man solitär).
Zum Beispiel kann es die Expansion des Universums vorantreiben, wenn man eine Blume pflanzt. Andersherum kann ein Telefonat es sogar zerstören. Damit ist Genesis Noir ein einzigartiges, abgedrehtes Game mit vielen Nuancen, in dem Spieler wirklich über den Tellerrand schauen müssen, um es zu schaffen.
Hitman 3
Jeder liebt Agent 47. Und jetzt ist er zurück, um zu beenden, was er begonnen hat. Das Spiel ist nämlich der Abschluss der World-of-Assassination-Trilogie. Darin müssen Spieler Kody Haynes aufhalten, einen Kunstsammler, der zunächst ziemlich harmlos wirkt.
Doch Haynes Liebe zur Kunst hat sich in eine dunkle Besessenheit verwandelt. Das heißt, er stielt nicht nur Unmengen an Vermögen, um sein Hobby zu finanzieren, sondern er kann es auch nicht ertragen, wenn jemand seine wertvolle Kunst auch nur berührt – und zwar nicht einmal die vorherigen Besitzer!
Dadurch hinterlässt er in seiner Besessenheit einige Leichen, und nur Agent 47 kann dem Wahn ein Ende setzen. Genau wie man es aus den vorherigen Hitman-Titeln kennt, ist immer eine Story vorhanden und der Agent ist wieder einmal mit einem Arsenal an tödlichen Skills ausgestattet.
Haynes ist allerdings nicht auf den Kopf gefallen und es durch die vielen Fallen in seiner Villa zu schaffen, ist kein leichtes Unterfangen. Tatsächlich ist es genau das, was Hitman 3 zu einem der anstrengendsten Titel unter den Game Releases 2021 macht.
Nier Reincarnation
Das Game von Entwickler Applibot und Publisher Square Enix ist ein innovatives RPG für Android- und iOS-Geräte. Es spielt an einem Ort, der The Cage genannt wird, in dem es vor geisterhaften Figuren wimmelt. Sie verfolgen einen, während man in verschiedene Vogelscheuchen tritt.
In jeder Vogelscheuche steckt nämlich eine Erinnerung, was bedeutet, dass man im Grunde eine Reihe an Minispielen durchspielt. Wie zu erwarten lauern in all diesen Storys lauter Gefahren. Mit Waffen-Upgrades und verschiedenen Spezialattacken geht es ums Überleben.
Man kann entweder linear durch die verschiedenen Geschichten schreiten oder sich aber für den Battle-Modus entscheiden. Damit kann man als Dreierteam (ein Spieler und zwei Charaktere) in jede der Erinnerungen (bzw. Storys) treten und die Feinde bekämpfen. Mit dem Side-Scrolling-Prinzip fühlt man sich dabei immer, dass man vorwärtskommt.
Dadurch, dass man immer wieder zwischen den verschiedenen Storys hin- und herwechseln kann, bleibt es auch immer interessant. Damit hat sich Nier Reincarnationen einen Platz unter den besten Game Releases 2021 verdient.
Spiele, auf die wir uns 2022 freuen können
Damit haben wir 10 neue Games 2021 ausgewählt, doch was steckt noch in der Pipeline, worauf man sich jetzt schon freuen kann? Auf jeden Fall wird uns auch das nächste Jahr wieder jede Menge spannende neue Titel bescheren und Gamer Online Spiele kostenlos Deutsch spielen lassen. Viele der Top Game Releases 2021 haben bestehende Ideen aufgegriffen und in neue Richtungen gelenkt, während andere grandiose Innovationen hervorgebracht haben.
Erwartet uns 2022 mehr davon oder kommt vielleicht sogar etwas komplett Revolutionäres? Nach dem aktuellen Stand der Dinge sind dies einige Spiele für 2022, die man im Auge behalten sollte:
S.T.A.L.K.E.R. 2
Elden Ring
Destiny 2: Lightfall
Gran Turismo 7
Rainbow Six Extraction
Ganz egal, auf welcher Plattform man spielt und welches Genre einem am meisten zusagt. Mit den grandiosen Game Releases 2021 und den bevorstehenden Titeln für 2022 gibt es wieder einiges, worüber sich Gamer freuen können!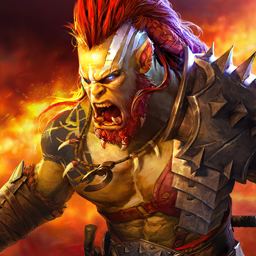 RAID: Shadow Legends
Sammle über 700 Champions & kämpfe um Ruhm