Los recientes lanzamientos de juegos del 2021: Qué jugar y por qué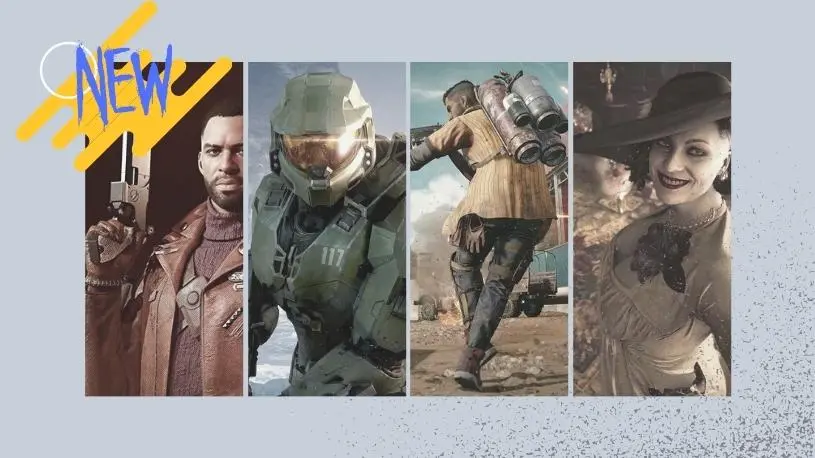 ¿;Cuáles son los más recientes lanzamientos de juegos del 2021? Como sabrás, esta lista cambia constantemente, pues los últimos juegos del 2021 han traído algunas propuestas interesantes: Desde juegos de disparos innovadores hasta juegos creativos con un giro oscuro en su trama, ¡la verdad es que hay algo para cada quien!

Este resumen de los más recientes lanzamientos de juegos del 2021 te mostrará lo prometedora que es esta industria en este momento, al mismo tiempo que te dará algo de inspiración para tu próxima aventura con los videojuegos.
¿Por qué jugar los más recientes lanzamientos de juegos del 2021?
Claramente, los más recientes lanzamientos de juegos del 2021 ofrecen beneficios en cuanto a sus ideas e innovaciones. Tomemos por ejemplo el juego de disparos en primera persona Deathloop, que ahora está disponible para PlayStation 5 y le da una nueva perspectiva a este género. En parte, esto es gracias a las posibilidades de juego que ofrece la resolución 4k del PlayStation 5.
Esta característica hace de la acción una experiencia envolvente y realista. Es más, es un claro ejemplo de por qué los lanzamientos de juegos del 2021 deberían estar siempre entre tus primeras opciones.
¡Gracias a que los desarrolladores tienen la tecnología más avanzada a su disposición, pueden hacer realidad sus ideas más descabelladas! Esta es, por sobre todas las cosas, la razón por la que debes probar los juegos más nuevos siempre que puedas.
¿Dónde puedo conseguir los últimos juegos?
Los más recientes lanzamientos de juegos del 2021 están disponibles en todas las plataformas; no solo en PC y consola, también hay excelentes lanzamientos de juegos para dispositivos móviles. Tan simple como es disfrutar de éxitos como Raid: Shadow Legends en tu celular (y sí, este es un momento de publicidad descarada), puedes jugar los juegos más nuevos del 2021 en cualquier parte.
Entonces, mientras estés bajando para descubrir nuestra lista de los mejores lanzamientos de juegos, no olvides que hemos incluido todas las plataformas de juegos en esta fórmula.
¿Cuáles son los más recientes lanzamientos de juegos del 2021?
Por supuesto, se trata de un asunto de preferencias. Sin embargo, la lista de los últimos juegos que te presentamos a continuación viene ampliamente recomendada por expertos de la industria y es aclamada por los jugadores; es decir, hay cierto nivel de consenso acerca de estas opciones.
Ahora sí, lo prometido es deuda, te presentamos nuestra selección de los mejores 10 lanzamientos de juegos del 2021 que debes probar:
1. Resident Evil Village
La propuesta más reciente de la franquicia se edifica sobre las bases de su antecesor Resident Evil 7: Biohazard. La aldea (village en inglés) en la que se desarrolla el juego está ubicada en algún lugar de Europa del Este durante en un escenario Victoriano. Y al igual que en Biohazard, aquí tendrás la perspectiva de la primera persona.
No obstante, en este juego, los niveles son más largos y envolventes. Además, cabe destacar que el rasgo característico de este juego es el hecho de que los enemigos son más inteligentes de lo que eran los anteriores Resident Evils.
Las criaturas, tales como los hombres lobo, son más ágiles y capaces de usar armas. Por otra parte, esto implica que el protagonista, Ethan Winters, debe ser más hábil y estar mejor equipado.
En este sentido, este juego nos hace recordar a Resident Evil 4, dadas las similitudes dentro del sistema de gestión del inventario. En general, esto hace que Resident Evil Village se enfoque mucho más en la acción que las entregas recientes de la empresa desarrolladora Capcom, así que ten presente que es para aquellos que aman totalmente la violencia.
2. Deathloop
Este juego de disparos en primera persona de la desarrolladora Arkane Lyon ha sido descrito como la mejor novedad del 2021. Cuenta con ciertos matices del juego desarrollado en 2017 por la compañía Prey, pero los ambientes y el armamento son mucho más elaborados.
El hecho de que este juego haya sido lanzado inicialmente en PlayStation 5 es un indicador de su impresionante diseño.
Tal como lo indica su nombre en inglés, este juego hace uso de una estructura de bucle temporal (loop: bucle), pero a diferencia de Hades, acá no te encuentras estancado en las mismas áreas. En lugar de eso, puedes moverte hacia atrás y hacia adelante en el tiempo de una forma más lineal. Además, vas desbloqueando nueva información y esto crea una mayor sensación de progresión y narrativa.
Asimismo, las cuatro áreas principales a las que puedes acceder una y otra vez bien merecen ser exploradas. No se trata simplemente de obstáculos que debes superar, sino de minimundos envolventes llenos de sorpresas, lo que le da a Deathloop una dimensión más profunda.
3. Far Cry 6
Este juego de disparos en primera persona se desarrolla en la ficticia isla caribeña de Yara, gobernada por El Presidente Anton Castillo. En esta oportunidad asumes el rol de Dani Rojas y debes completar una simple misión: derrocar a Castillo y evitar que su hijo perpetúe su régimen del mal.
Este paraíso tropical es reconocido como el campo de juego más grande de Far Cry hasta la fecha. Esto abre un sinfín de posibilidades, que a su vez lo convierten en un juego de aventura y acción, además de un shooter.
El actor Giancarlo Esposito está detrás de la voz de Castillo y esto le da ese toque bien dramático a Far Cry 6. Pero sin duda, el rasgo determinante es el desarrollo del sistema de reclutamiento de animales Fangs for hire.
El hecho de poder reclutar animales para ayudar a colocar trampas y a ejecutar villanos incautos, se ha convertido en el sello de marca de la franquicia Far Cry y su evolución en esta sexta entrega es verdaderamente impresionante. ¡Si sumamos las formas innovadoras en las que puedes crear armas mortales, este podría ser el mejor Far Cry hasta ahora!
4. Halo Infinite
Halo Infinite fue desarrollado para PC y también se encuentra disponible para consolas. Lo extraordinario de este juego es la innovadora experiencia multijugador gratuita. Como siempre, asumirás el rol del Jefe Maestro y lo guiarás en su aventura para salvar a la humanidad.
Luego de las críticas negativas que recibió el juego durante el pre-estreno, los desarrolladores de 343 Industries optimizaron las gráficas.
Es así como reemplazaron capas de colores primarios y secundarios por patrones y marcas. En simples palabras, les dieron más profundidad a las gráficas, y esto, a su vez, permite que el jugador tenga más expresión. Este realismo aumentado de las gráficas concuerda con una trama más humana.
En esta edición de Halo podemos ver mucho más del Jefe Maestro y su ambición personal de salvar el mundo. Con esto, Halo Infinite cuenta con una magnífica profundidad narrativa, que además es reforzada por el hecho de que ahora puedes acceder al modo multijugador free-to-play.
5. Back 4 Blood
Creado por el mismo equipo detrás de la franquicia Left 4 Dead, Back 4 Blood es un juego de disparos en primera persona cooperativo con "rejugabilidad extrema". Tal vez esto sea una afirmación arrogante por parte de los desarrolladores, pero en definitiva es algo importante.
Tu misión es trabajar con otros personajes y acabar con el ejército tipo zombi conocido como los Infectados. Tan solo este hecho es emocionante; los juegos de zombi siempre son entretenidos.
Pero la principal razón por la que Black 4 Blood puede decir que ofrece "rejugabilidad extrema" es debido a la mejora de los modificadores. Además del arsenal de armas, los mapas cambian cada vez que juegas, lo que implica que nunca sabes cuándo ni dónde te atacarán los enemigos.
Eso mantiene la novedad. Por otro lado, Back 4 Blood cuenta con la función PvP para que puedas competir en equipos de ocho, con lo que termina de coronarse.
6. The House In Fata Morgana - Dreams Of The Revenants Edition
Los fanáticos de las historias amarán este juego. Como es de esperarse, se lanzó originalmente en PlayStation Vita y en PC, pero en el 2021 fue relanzado para Nintendo Switch, con lo que recibió un nuevo impulso.
Nintendo lo describió como una novela visual de larga duración; y ciertamente, lo llamativo de este juego es que, en efecto, se trata de una novela en el sentido de que tiene una trama principal y varias tramas secundarias. Es por ello que tu viaje a través de sus escenarios góticos no tienen nada que ver con lo lineal.
Naturalmente, la estética del juego es insuperable, pero hay un trasfondo oscuro en House in Fata Morgana. En realidad, es un trasfondo bastante oscuro. Desde historias sobre la inocencia perdida a causa de la violencia, hasta la obsesión y todas las emociones que experimentamos cuando atravesamos momentos de angustia, este juego las abarca todas.
Y es lo que lo hace uno de los mejores juegos.
7. Farlight 84
¿;Qué sale si combinas Fortnite con Brawl Stars? Pues posiblemente obtengas algo muy parecido a Farlight 84. Este shooter para dispositivos móviles usa el motor de juego Unreal Engine para crear una experiencia de juego acelerada y en ocasiones extravagante en la que debes poner a prueba tus reflejos.
Aquí puedes escoger si quieres ser el cazador o ser cazado. También, si solo quieres volverte loco con algunas armas futuristas, puedes probar el modo battle royale.
Al igual que con otros recientes lanzamientos de juegos de este año, Farlight 84 luce genial, aunque lo mejor de él es que puedes pelear de diversas maneras. Están las partidas de velocidad que duran cuatro minutos, las peleas en el cielo, y las batallas en contra de los vehículos enemigos.
Básicamente, se trata de un juego de disparos multifacético en el que puedes dejarte llevar por la matanza de infinitas formas.
8. Genesis Noir
No encontrarás una mejor historia de amor que la de Genesis Noir. Este juego se desarrolla antes, durante y después del big bang. Ya por sí sola, esta premisa debe parecerte interesante.
Pero el interés es aún mayor cuando te enteras de que el futuro del mundo y del amor de tu vida están atados a la expansión del universo. Solo con el nombre puedes identificar la vibra artística y oscura de este juego, aunque no todo es apariencia y nada de sustancia.
En realidad tienes que abrirte paso a través de una serie de acertijos ingeniosos para explorar nuevos mundos. Incluso el mínimo movimiento puede marcar una gran diferencia en este juego.
Por ejemplo, plantar una flor puede acelerar la expansión del universo, o una llamada telefónica puede destruirlo. Genesis Noir es un juego único y lleno de matices en el que realmente debes pensar con originalidad.
9. Hitman 3
Todos aman al Agente 47 y ahora ha regresado para terminar lo que empezó. Este juego es la conclusión de la trilogía World of Assassination y tienes que detener a Kody Haynes, quien puede parecer un coleccionista de arte bastante inofensivo.
Sin embargo, el amor por el arte de Haynes se convierte en una obsesión tenebrosa. Además de robar fortunas para financiar su vicio, este nuevo Haynes, quien se presenta como alguien solitario, no puede soportar que nadie toque su colección de arte, ni siquiera los antiguos dueños.
Este rasgo posesivo ha dejado un rastro de cadáveres y solo el agente 47 puede detener esta locura. Al igual que en las entregas anteriores de Hitman, la trama está presente durante todo el juego y tu estás equipado con un arsenal de habilidades mortales.
Pero Haynes no es ningún tonto y atravesar su mansión llena de trampas cazabobos no es tarea fácil. De hecho, esto es lo que hace de Hitman 3 uno de los más agotadores juegos dentro de los más recientes lanzamientos de juegos del 2021.
10. Nier Reincarnation
Desarrollado por la compañía Applibot y publicado por Square Enix, Nier Reincarnation es un juego RPG innovador para dispositivos Android y iOS. Se desarrolla en un lugar llamado La Jaula, donde existe una serie de figuras fantasmales que te persiguen a medida que entras en los espantapajaros. Cada espantapajaro contiene una memoria, por lo que básicamente juegas a través de un número de minihistorias. Y por supuesto, estas historias están llenas de peligros inminentes, por lo que necesitas encontrar mejoras para las armas y una variedad de ataques especiales para sobrevivir.
Así como puedes progresar de forma lineal a través de las historias, puedes elegir el modo batalla. Este te permite entrar en cualquier memoria (o historia) como miembro de un equipo de tres (tú y otros dos personajes) y luchar contra los enemigos.
El desplazamiento lateral de este juego da una sensación de progresión. Además, el hecho de que puedas saltar hacia atrás y adelante entre las historias, lo hace todo mucho más interesante.
Por esta razón, Nier Reincarnation es en definitiva uno de los más recientes lanzamientos de juegos al que debes prestar atención.
Juegos que debes esperar en el 2022
Ya hemos enumerado los 10 mejores lanzamientos de juegos del 2021, pero ¿;qué debemos esperar ahora? Los juegos más nuevos este año han llevado a las ideas existentes a un nuevo nivel, al mismo tiempo que han traído innovaciones interesantes a la palestra.
¿;Será que el 2022 será más de lo mismo o traerá a escena algo verdaderamente revolucionario? Pues por lo que sabemos ahora, estos son algunos de los juegos del 2022 a los que hay que prestarle atención.
S.T.A.L.K.E.R. 2
Elden Ring
Destiny 2: Lightfall
Gran Turismo 7
Rainbow Six Extraction
Entre los más recientes lanzamientos de juegos del 2021 y esos que saldrán en el 2022, ¡hay mucho para emocionarnos, sin importar cuál sea tu género favorito, ni el dispositivo de juego que utilices!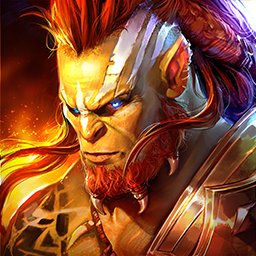 RAID: Shadow Legends
Colecciona 700+ Campeones y lucha por la gloria