Los mejores juegos del 2022: Lo que debes esperar
¿;Cuáles son los mejores juegos que el 2022 tiene para ofrecer? Pues, como es de esperarse, 2022 promete ser otro año fantástico para los videojuegos. Sabiendo que se han tomado referencias de los mejores juegos, podremos disfrutar de éxitos de estudios importantes como Techland y Larian Studios, ofertas de nicho, así como de juegos que estaban retrasados y finalmente llegan al mercado; hay mucho que esperar y montones de contenido para devorar.

Siendo así, hemos hecho un resumen de los mejores juegos que el 2022 nos brindará en los próximos doce meses, así puedes prepararte para otro año estupendo de videojuegos.
Los juegos que han de ser proclamados como los mejores juegos del 2022 son un tema que nos interesa a todos y sobre el que probablemente, todos tengamos un punto de vista distinto. Quizás eres un fanático de los juegos de disparos y estás esperando el lanzamiento de Tom Clancy's Rainbow Six: Extraction, o tal vez te interesen más los juegos de supervivencia como Valheim.
Cada persona tiene gustos y expectativas diferentes. Por eso, cualquier lista que enumere los mejores juegos del 2022 tiene que tomar en cuenta todos los géneros, y eso es precisamente lo que hemos intentado hacer. El siguiente resumen es nuestra opinión sobre aquello que los mejores juegos del 2022 ofrecerán a los jugadores de todas las tendencias.
Podrías estar de acuerdo con unos y en desacuerdo con otros. ¡No hay problema! Pero es una perspectiva general del mercado y a su vez, una prueba de que los próximos meses serán gloriosos para los jugadores. Así que si estás listo, aquí te traemos algunos de los títulos que debes esperar...
Mejores juegos del 2022: los grandes lanzamientos que llegan al mercado
Hemos dividido nuestro resumen de los mejores juegos del 2022 en secciones, pero hemos comenzado con los grandes lanzamientos. Los cuatro juegos que se encuentran en esta categoría probablemente superarán a los demás. Por supuesto, puedes no estar de acuerdo.
Sin embargo, es importante recalcar que estos juegos o bien forman parte de una franquicia exitosa u ofrecen una perspectiva interesante sobre temas que ya son populares.
Así que si eres uno de esos jugadores serios que están buscando los juegos más esperados del 2022 pero no sabes por dónde comenzar, aquí te ayudamos. Échale un vistazo a los siguientes cuatro títulos, que seguramente serán todo un éxito.
Baldur's Gate 3
Ya puedes obtener acceso anticipado al primer acto de Baldur's Gate 3 por Steam. Para muchos jugadores, esto ya lo ha convertido en uno de los mejores juegos que el 2022 está preparando para nosotros. De hecho, una vez que la historia completa sea lanzada en los próximos meses, puedes esperarte un RPG épico como ningún otro.
El parásito Mind Flayer dotará a tu personaje de juego de poderes místicos y estarás batallando en actos llenos de muerte, corrupción, traiciones y más. En pocas palabras, si quieres una historia épica en la que puedas sumergirte, Baldur´s Gate 3 es perfecta.
Company of Heroes 3
Prepárate para otra batalla táctica épica de la franquicia Company of Heroes. El tercer título de este juego de estrategia viene con más potencia que nunca. El Essence Engine de Relic hace que todo luzca realista pero, más importante aún, hace que funcione sin problemas.
De hecho, no importa si te involucras en una escaramuza rápida o batallas con docenas de jugadores en una campaña online, nunca hay lags. Más allá de lo básico, la razón principal por la que Company of Heroes 3 se encuentra en nuestra lista con los mejores juegos del 2022 es su mapa de campaña dinámica.
Esta función implica que nunca puedes confiarte porque no hay dos batallas que sean iguales.
Gran Turismo 7
La popular franquicia de carreras regresa en este 2022. Gran Turismo 7 estará disponible para PlayStation 4, pero en realidad todos quieren saber cómo funcionará en la PlayStation 5. Sony ha adelantado una fecha de lanzamiento para marzo del 2022 y los pronósticos parecen ser positivos.
Tus cuatro funciones favoritas están de vuelta, incluyendo el modo GT Sport y carreras cabeza a cabeza. Pero el verdadero motivo para esperar GT 7 es la reintroducción del modo de juego de simulación.
La habilidad de comprar, modificar, vender y competir con coches mientras se completa una serie de campañas debería ser una característica atractiva tanto para jugadores casuales como para conductores experimentados. Por esta sola razón, se encuentra entre los mejores juegos que el 2022 tiene reservados.
Forspoken
Forspoken se suma de forma interesante al resumen de los mejores juegos que el 2022 está por ofrecer. Aquí asumes el rol de Frey, una neoyorquina sacada de la realidad y transportada al mundo mágico de Athia.
Un brazalete sensible que llevas en el brazo te da la habilidad de lanzar hechizos y con estos poderes, exploras un mundo abierto buscando el camino de regreso a casa.
Además de tener la habilidad de hacer cosas geniales, tales como escalar paredes y realizar proezas de las que cualquier experto en parkour estaría orgulloso, serás capaz de crear hechizos personalizados mientras haces aliados y batallas contra las fuerzas del mal.
Ciertamente, esto te mantiene sumergido, no sólo en el momento, sino también en la línea argumental como conjunto.
Mejores juegos del 2022: los éxitos de Año Nuevo
Ser lanzado primero puede ser una gran ventaja en el mundo de los videojuegos y los dos títulos en esta categoría están por salir en enero. Esto significa que podrás disfrutarlos tan pronto como los deberes de Navidad y las frivolidades de Año Nuevo hayan pasado.
¿;Seguirán siendo los mejores juegos que el 2022 nos haya traído a medida que pase el tiempo? No podemos asegurarlo. Pero si estás buscando algo para empezar el año con el pie derecho, vale la pena jugar Monster Hunter Rise y Elden Ring.
Monster Hunter Rise
La franquicia Monster Hunter ha producido algunos de los mejores videojuegos en años recientes y Rise promete mantener esa tendencia viva. En realidad, con sus efectos visuales mejorados y un motor gráfico optimizado que hacen que la acción sea cada vez más nítida, Monster Hunter Rise podría posicionarse fácilmente entre los mejores juegos del 2022.
Tu misión, si decidieras aceptarla, sería explorar mundos extraños y luchar contra monstruos nunca antes vistos. Podrás elegir entre 14 armas, incluyendo espadas, dagas y arcos.
Más interesante aún, también tendrás la habilidad de coleccionar objetos, así como crear y mejorar armas para que puedas hacerle frente a los villanos.
Elden Ring
Previsto para su lanzamiento en febrero del 2022, Elden Ring es visualmente hermoso. Los tráilers muestran un reino épico lleno de múltiples niveles con funciones y detalles intrincados. Igualmente, una serie de paisajes interconectados ayudan a crear este mundo que luce increíble.
Desde mazmorras tenebrosas hasta bosques imponentes, te moverás sin problemas de un paraje a otro, ya sea a pie o a caballo. Apartando el detalle de los efectos visuales, la historia de Elden Ring proviene de las mentes de Hidetaka Miyazaki, creador de Dark Souls, y George R. R. Martin, autor de Canción de Hielo y Fuego.
Esto significa que hay una profundidad en este RPG místico que pocos juegos pueden igualar en este 2022.
Mejores juegos del 2022: los que valen la espera
El mundo ha estado en una situación de turbulencia desde el 2020 y eso ha significado que muchos juegos se han suspendido. Desafortunadamente, no hay mucho que hacer al respecto, pero la experiencia de los videojuegos y el gaming no se ha detenido por completo.
Los estudios han estado retomando el ritmo lentamente y ahora, con la producción de vuelta, algunos de los juegos más anticipados del 2021 están listos para su lanzamiento. Sí, podría ser un poco tarde, pero esto sólo significa que los dos títulos mencionados abajo pueden encontrarse entre los mejores juegos que el 2022 puede ofrecer.
Dying Light 2
No hay videojuego en el 2022 que capture mejor la vida real en los últimos años que Dying Light 2. Un virus mortal ha devastado a la humanidad y la ha devuelto a la Edad Oscura. Vigilantismo, ciudades en ruinas y diversos peligros acechan en cada esquina.
Tu misión es cruzar las tierras baldías y hacerte con algunas respuestas. Necesitarás encontrar pistas, así como luchar contra los infectados. ¿;Cómo fue que todo terminó así? ¿;Quién está a cargo y cuál es su objetivo? Estas preguntas tienen que ser respondidas mientras luchas por sobrevivir.
Pero ten en mente que, tal como reza el eslogan del juego, debes "permanecer humano" en todo momento.
Warhammer 40,000: Darktide
Si eres alguien que quiere compartir con otros lo que los mejores juegos del 2022 nos traerán, Warhammer 40,000 es perfecto. Este juego coop de cuatro jugadores está ambientado en la ciudad de Tertium y tu tarea es detener a la secta malvada de Admonition.
Ellos buscan destruir el planeta Atoma Prime asesinando a sus habitantes y tomando el control. Los únicos que pueden detenerles son tú y tres amigos. Eso es lo que hace que este juego sea fascinante. Los efectos visuales son geniales y la línea argumental es interesante.
Pero el hecho de que puedas jugar con otros y trabajar estratégicamente para detener a la secta de Admonition es lo que hace que éste forme parte de los mejores juegos del 2022.
Mejores juegos del 2022: alternativas indie
Sin duda, los grandes estudios ocupan los titulares cuando se trata de los mejores juegos que el 2022 nos trae. Sin embargo, esto no significa que los desarrolladores de nicho no vayan a lograrlo. Ha habido algunas ofertas de juegos indie fantásticas en 2021, incluyendo Lake y Dustborn.
Por eso, podemos esperar muchos éxitos más en los próximos meses. Dicho esto, creemos que los dos títulos mencionados abajo estarán en el top de los mejores juegos indie del 2022.
Slime Rancher 2
Esta secuela de Slime Rancher viene con aún más color y esplendor a tu pantalla. El desarrollador indie Monomi Park encontró oro con el original y parece que en el 2022 harán lo mismo de nuevo.
Slime Rancher 2 continúa las aventuras de Beatrix LeBeau mientras explora Rainbow Island. Tal como en el original, tendrás la misión de construir un rancho buscando materiales alrededor de la isla.
Esta vez tendrás nuevos slimes para coleccionar, tales como el slime conejo. También tendrás la habilidad de crear artefactos y hacer mejoras en tu vacpack mientras trabajas para construir un mega invernadero en Rainbow Island.
The Invincible
Un llamado para todos los fanáticos de la ciencia-ficción: éste es uno de los mejores juegos que el 2022 tiene que ofrecerte. Los desarrolladores en Starward Industries han creado una dinámica retro-futurista en la que tienes que usar objetos en el presente para revelar secretos del pasado y, a su vez, desbloquear el futuro.
Básicamente, parece ser que eres el único superviviente de una desastrosa misión espacial. Tu misión es explorar el planeta alienígena, revelar sus secretos y descubrir dónde están tus compañeros en este juego del espacio. ¿Han caído al abismo? ¿Están encerrados en algún sitio?
Sólo tú puedes descubrir la verdad mientras buscas pistas del pasado que te ayuden a asegurar tu futuro y el de tus compañeros en este planeta extraño y peligroso.
Prepárate para los mejores juegos que el 2022 puede ofrecerte
Aquí los tienes, estos son algunos de los juegos que trae el 2022. No te preocupes, sabemos que puedes estar en desacuerdo con algunas entradas en esta lista.
También sabemos que la lista podría cambiar a medida que más juegos sean lanzados al mercado; lo que definitivamente no está nada mal, sobre todo después de que hemos estado algo privados de nuevo contenido durante el último año.
Pero basados en las tendencias de juegos actuales y lo que marca pauta en videojuegos ahora, estas diez ofertas ciertamente se encuentran entre los lanzamientos más anticipados.
Y desde donde lo vemos, parece ser que el 2022 será otro año genial para los jugadores, independientemente de tus preferencias. ¡Feliz gaming para todos!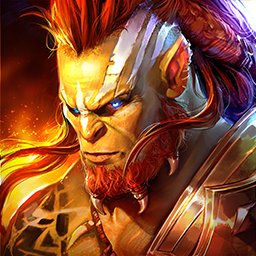 RAID: Shadow Legends
Colecciona 700+ Campeones y lucha por la gloria