Les meilleurs jeux de 2022 : à quoi t'attendre ?
Quels sont les meilleurs jeux que 2022 a à offrir ? Comme on pouvait s'y attendre, 2022 devrait être une autre grande année pour les jeux vidéo. Entre les jeux à succès de prestigieux studios comme Techland et Larian Studios, les offres de niche et les jeux retardés qui arrivent enfin sur le marché, il y a beaucoup de choses à attendre et une sacrée dose de contenu à dévorer.

C'est pourquoi nous avons établi un récapitulatif des jeux les plus attendus en 2022, afin de t'aider à démarrer une nouvelle année de gaming.
Les jeux qui seront proclamés les meilleurs de 2022 sont un sujet qui nous intéresse tous et sur lequel, très probablement, nous aurons tous un avis différent.
Tu es peut-être un fan de jeux de tir et tu attends avec impatience la sortie de Tom Clancy's Rainbow Six : Extraction. Ou peut-être es-tu plus intéressé par les jeux de survie comme Valheim.
Chacun a des goûts et des attentes différents. Par conséquent, toute liste portant sur les meilleurs jeux de 2022 doit prendre en compte tous les genres. C'est ce que nous avons essayé de faire. Le récapitulatif suivant est notre point de vue sur ce que les meilleurs jeux de 2022 offriront aux joueurs de tous bords.
Tu seras peut-être d'accord avec certains choix et préféreras en bouder d'autres. Et c'est bien ainsi ! Mais il s'agit d'une solide vue d'ensemble du marché et, par conséquent, la preuve que les mois à venir seront bons pour les joueurs. Alors, si tu es prêt, voici quelques-uns des jeux que tu dois attendre avec impatience…
Les meilleurs jeux de 2022 : les gros bonnets qui arrivent sur le marché
Nous avons divisé notre récapitulatif des meilleurs jeux de 2022 en plusieurs sections, mais nous avons commencé par les gros bonnets. Les quatre jeux de cette catégorie sont susceptibles de surpasser tous les autres. Bien sûr, tu peux ne pas être d'accord.
Mais il est important de noter qu'ils font tous partie d'une franchise à succès ou qu'ils proposent une approche intéressante de thèmes déjà populaires.
Donc, si tu fais partie de ces joueurs sérieux qui recherchent les meilleurs jeux de 2022 mais ne savent pas par où commencer, nous avons ce qu'il te faut. Jette un coup d'œil à ces quatre jeux, qui seront certainement des succès gigantesques.
Baldur's Gate 3
Tu peux déjà obtenir un accès anticipé au premier acte de Baldur's Gate 3 sur Steam. Pour de nombreux joueurs, cela en fait déjà l'un des meilleurs jeux que 2022 nous prépare. En effet, une fois que l'histoire complète sera publiée dans les mois à venir, tu pourras t'attendre à un RPG épique comme aucun autre.
Grâce au parasite Mind Flayer qui confère à ton personnage des jeu des pouvoirs mystiques, tu te battras dans des scènes pleines de mort, de corruption, de trahison et plus encore. En bref, si tu veux te plonger dans une histoire épique, Baldur's Gate 3 est parfait.
Company of Heroes 3
Prépare-toi à une nouvelle bataille tactique épique dans la franchise Company of Heroes. Le troisième volet de ce jeu de stratégie offre une puissance de feu inégalée. Grâce à l'Essence Engine de Relic, tout semble réaliste, mais surtout, tout fonctionne parfaitement.
En fait, peu importe que tu t'engages dans une escarmouche rapide ou que tu affrontes des dizaines de joueurs dans une campagne en ligne, il n'y a jamais de décalage. Au-delà de cela, la principale raison pour laquelle Company of Heroes 3 figure dans notre liste des meilleurs jeux 2022 est sa carte de campagne dynamique.
Grâce à cette fonctionnalité, tu ne seras jamais blasé, car il n'y a pas deux batailles qui se ressemblent.
Gran Turismo 7
La franchise de course automobile tant appréciée fera son retour en 2022. Gran Turismo 7 sera disponible sur PlayStation 4, mais tout le monde veut vraiment voir comment le jeu va se comporter sur la PlayStation 5. L'éditeur Sony a avancé la date de sortie de mars 2022 et les augures sont positifs.
Toutes tes fonctionnalités préférées sont de retour, notamment le mode GT Sport et les courses en duo. Mais la véritable raison d'attendre GT 7 avec impatience est la réintroduction du mode de jeu de simulation.
La possibilité d'acheter, de conduire, de tuner et de vendre des voitures tout en menant à bien une série de campagnes devrait séduire les joueurs occasionnels comme les pilotes chevronnés. Pour cette seule raison, il fait partie des meilleurs jeux que 2022 nous réserve.
Forspoken
Forspoken est un ajout intéressant à la liste des meilleurs jeux que 2022 a encore à offrir. Tu joues le rôle de Frey, un New-Yorkais arraché à la réalité et transporté dans le monde magique d'Athia.
Un bracelet sensitif autour de ton bras te permet de jeter des sorts et, grâce à ces pouvoirs, tu explores un monde ouvert à la recherche d'un moyen de rentrer chez toi.
Outre la possibilité de faire des choses cool comme escalader des murs et réaliser des exploits dont un expert en parkour serait fier, tu pourras créer des sorts personnalisés pour te faire des alliés et combattre les forces du mal.
Cela te permet de rester engagé non seulement dans le moment présent, mais aussi dans l'ensemble de l'histoire.
Les meilleurs jeux de 2022 : les nouveautés qui vont faire du bruit
Être le premier à sortir peut être un avantage considérable dans le domaine du jeu. Les jeux de cette catégorie sont tous deux prévus pour janvier. Cela signifie que tu pourras en profiter dès que les paillettes de Noël seront retombées et que les frivolités du Nouvel An seront passées.
Resteront-ils les meilleurs jeux que 2022 nous a offerts à mesure que le temps passe ? Nous ne pouvons pas le dire avec certitude. Mais si tu cherches quelque chose pour commencer l'année de manière positive, Monster Hunter Rise et Elden Ring valent certainement la peine d'être joués.
Monster Hunter Rise
La franchise Monster Hunter a produit certains des meilleurs jeux de ces dernières années et Rise est prêt à maintenir cette tendance. En effet, avec des visuels améliorés et un moteur optimisé rendant l'action encore plus vive, Monster Hunter Rise pourrait facilement figurer parmi les meilleurs jeux de 2022.
Ta mission, si tu l'acceptes, est d'explorer des mondes étranges et de combattre des monstres jamais vus auparavant. Tu auras le choix entre 14 armes, dont des épées, des poignards et des arcs.
Plus intéressant encore, tu auras également la possibilité de collecter des objets, de créer et d'améliorer des armes pour que tu puisses t'attaquer sérieusement aux méchants.
Elden Ring
Prévu pour février 2022, Elden Ring est visuellement époustouflant. Les bandes-annonces montrent un royaume épique rempli de détails complexes. Une série de paysages interconnectés contribue à créer ce monde incroyable.
Tu pourras explorer des donjons sombres ou des forêts denses et imposantes. Tu te déplaceras sans problème d'un décor à l'autre, à pied ou à cheval. Outre les graphismes, l'histoire d'Elden Ring a été conçue par Hidetaka Miyazaki, le créateur de Dark Souls, et George R. R. Martin, l'auteur de A Song of Ice and Fire.
Cela signifie qu'il y a une profondeur dans ce RPG mystique que peu de jeux en 2022 pourront égaler.
Les meilleurs jeux de 2022 : une attente qui en vaut la peine
Depuis 2020, le monde est en pleine tourmente, ce qui signifie que de nombreux jeux ont été mis en attente. Malheureusement, il n'y a pas grand-chose que l'on puisse faire, mais le gaming ne s'est pas complètement arrêté.
Les studios ont lentement repris leur rythme de croisière et maintenant, avec le retour de la fabrication, certains parmi les meilleurs jeux de 2021 sont en préparation pour le lancement. Oui, ils sont peut-être un peu en retard, mais cela signifie simplement que les deux jeux listés ci-dessous peuvent être classés parmi les meilleurs jeux que 2022 a à offrir.
Dying Light 2
S'il y a un jeu vidéo en 2022 qui capture le mieux la vie réelle de ces dernières années, c'est bien Dying Light 2. Un virus mortel a ravagé l'humanité et l'a renvoyée à l'âge des ténèbres. Attends-toi à du vigilantisme et des villes en ruine. Le danger guette à chaque coin de rue.
Ta mission est de traverser les badlands et de trouver des réponses. En plus de te battre contre les infectés, tu dois chercher des indices. Comment les choses en sont-elles arrivées là ? Qui est au pouvoir et quel est leur objectif ? Tu dois répondre à ces questions tout en luttant pour ta survie.
Mais n'oublie pas que, comme le dit le slogan du jeu, tu dois « rester humain » à tout moment.
Warhammer 40,000: Darktide
Si tu veux partager avec d'autres gamers les meilleurs jeux dont 2022 va nous couvrir, Warhammer 40 000 est parfait. Cet incontournable des jeux coop à quatre joueurs se déroule dans la ville de Tertium et votre mission est d'arrêter le culte maléfique de l'Admonition.
Ils cherchent à détruire la planète Atoma Prime en tuant ses habitants et en prenant le contrôle. Les seules personnes qui peuvent les arrêter sont toi et trois amis. C'est ce qui rend ce jeu intriguant. Les graphismes sont superbes et le scénario est passionnant.
Mais c'est le fait de pouvoir jouer avec d'autres personnes et de travailler stratégiquement pour arrêter l'Admonition qui fait de ce jeu un des meilleurs choix de 2022.
Les meilleurs jeux de 2022 : les options indépendantes
Les grands studios font sans aucun doute la une des journaux lorsqu'il s'agit des meilleurs jeux de 2022. Cela ne signifie pas pour autant que les développeurs de niche ne vont pas se faire remarquer. Il y a eu quelques offres de jeux indépendants fantastiques en 2021, notamment Lake et Dustborn.
Par conséquent, nous pouvons nous attendre à de nombreux autres succès dans les mois à venir. Ceci étant dit, nous pensons que les deux jeux listés ci-dessous feront partie du top des jeux indépendants en 2022.
Slime Rancher 2
Cette suite de Slime Rancher apporte encore plus de couleurs et de splendeur à ton écran. Le développeur indépendant Monomi Park a fait un carton avec l'original et, en 2022, il semble qu'il fera de même.
Slime Rancher 2 poursuit les aventures de Beatrix LeBeau, qui explore Rainbow Island. Comme dans le jeu original, tu devras construire un ranch en te procurant des matériaux sur l'île.
Cette fois, tu auras de nouveaux slimes à collecter, comme le coton slime rebondissant. Tu auras également la possibilité de fabriquer des gadgets et d'améliorer ton vacpack tout en travaillant à la construction d'un méga conservatoire sur Rainbow Island.
The Invincible
Appel à tous les fans de science-fiction : voici probablement l'un des meilleurs jeux que 2022 a à proposer. Les développeurs de Starward Industries ont créé une dynamique rétro-future dans laquelle tu dois utiliser des objets du présent pour découvrir des mystères du passé afin de débloquer le futur.
En gros, tu es l'unique survivant d'une mission spatiale désastreuse. Ta mission dans ce jeu dans l'espace consiste à explorer la planète extraterrestre, à découvrir ses secrets et à retrouver tes coéquipiers. Sont-ils tombés dans l'abîme ? Sont-ils enfermés quelque part ?
Tu es le seul à pouvoir découvrir la vérité en fouillant cette planète étrange et périlleuse à la recherche d'indices du passé pour assurer ton avenir et celui de tes coéquipiers.
Prépare-toi pour les meilleurs jeux que 2022 a à offrir
Voilà, c'est fait. Voici quelques-uns des meilleurs jeux que 2022 nous réserve. Certains d'entre vous peuvent être en désaccord avec nos choix.
Nous savons également que la liste pourrait changer au fur et à mesure que de nouveaux jeux arrivent sur le marché - ce qui ne serait certainement pas une mauvaise chose après que nous ayons été quelque peu privés de nouveau contenu au cours de l'année dernière.
Mais si l'on se fie aux tendances des jeux vidéo actuelles et à ce qui se fait de mieux en matière de gaming, ces dix jeux font certainement partie des sorties les plus attendues.
Et, de notre point de vue, il semble que 2022 sera une autre grande année pour les joueurs, quelles que soient leurs préférences. Bon jeu à tous !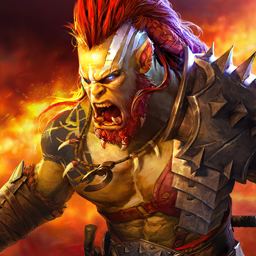 RAID: Shadow Legends
Récupère + de 700 Champions et décroche la gloire