I migliori giochi del 2022: le new entry del nuovo anno
Quali sono i giochi più attesi del 2022? Come puoi immaginare anche il 2022 sarà un altro anno fantastico in fatto di videogiochi. Grazie a titoli richiestissimi nati dalla mano di grandi società quali Techland e Larian, titoli di nicchia e giochi in ritardo che finalmente sono approdati sul mercato, le possibilità di scelta saranno illimitate.

Per cercare di venirti incontro, abbiamo messo insieme una carrellata dei migliori videogiochi in assoluto che il 2022 ha in serbo per i prossimi dodici mesi, proprio per aiutarti a partire con il piede giusto per un altro grande anno di giochi.
Siamo tutti curiosi di sapere quali siano i migliori giochi del 2022, consapevoli, tra l'altro, che il concetto di "migliore" è comunque soggettivo. C'è chi ha una propensione per i giochi sparatutto e non vede l'ora che esca Tom Clancy's Rainbow Six: Extraction. C'è chi, invece, è appassionato di giochi survival come Valheim.
Ognuno ha i propri gusti e le proprie aspettative. Pertanto, qualunque elenco comprensivo dei migliori giochi del 2022, deve tenere conto di tutti i generi. Ed è stato questo il nostro scopo. La seguente carrellata rappresenta infatti la nostra visione dei migliori giochi del 2022 per tutti i gusti.
Per alcuni sarai d'accordo, di altri, invece, disapproverai la scelta. Lo abbiamo messo in conto! Ma è una panoramica concreta del mercato e, a sua volta, la prova che i prossimi mesi saranno positivi per i giocatori. Quindi, se sei pronto, ecco alcuni dei titoli che potrai trovare.
I migliori giochi del 2022: i più venduti sul mercato
Abbiamo suddiviso la nostra classifica dei migliori giochi del 2022 in diverse sezioni, incominciando dai titoli più esplosivi. I quattro giochi di questa categoria non hanno eguali, ma, chiaramente, questa è solo la nostra opinione.
È importante notare che si tratta di giochi che appartengono a un franchise di successo o che offrono una visione interessante su tematiche già popolari.
Quindi se sei uno di quei giocatori alla ricerca di un buon gioco, ma che non sa da dove iniziare, hai trovato pane per i tuoi denti. Dai un'occhiata ai quattro giochi elencati qui di seguito.
Baldur's Gate 3
Su Steam puoi già accedere anticipatamente al primo atto di Baldur's Gate 3. Per molti giocatori è uno dei giochi migliori di tutto il 2022. Una volta che sarà pubblicata la storia al completo, nei prossimi mesi sarà l'RPG più cercato di sempre.
Con il parassita Mind Flayer che impregnerà il tuo personaggio de gioco di poteri mistici, affronterai esperienze di morte, corruzione, tradimenti e altro ancora. In parole povere, se vuoi immergerti in una storia epica, Baldur's Gate 3 è il gioco ideale.
Company of Heroes 3
Preparati a un altro gioco di combattimento tattico della saga Company of Heroes. La terza serie di questi giochi di strategia presenta una potenza di fuoco come mai prima d'ora. Il motore Essence Engine di Relic fa sembrare tutto realistico e, cosa più importante, funziona senza intoppi.
Difatti, indipendentemente che tu sia impegnato in una rapida schermaglia o stia combattendo contro dozzine di giocatori in una campagna online, non subirai ritardi. Oltre a ciò, il motivo per cui Company of Heroes 3 è nella nostra lista come uno dei migliori giochi del 2022 è la sua Dynamic Campaign Map.
Con questa funzione non potrai mai sederti sugli allori, perché nessuna battaglia sarà uguale a un'altra.
Gran Turismo 7
Il tanto amato simulatore di guida farà il suo ritorno nel 2022. Gran Turismo 7 sarà disponibile per Playstation 4, ma sono tutti curiosi di vedere le sue prestazioni sulla Playstation 5. La Sony ha previsto la data di uscita per marzo 2022 e pare che la previsione sia positiva.
Sono state ripristinate le funzioni più amate dai giocatori, quali la modalità GT Sport e le gare testa a testa. Ma il vero motivo per cui vale la pena attendere l'uscita di GT7 è la reintroduzione della Mode di giochi di simulazione.
La possibilità di acquistare, gareggiare, mettere a punto e vendere auto durante il completamento di una serie di campagne, alletta tanto i novellini quanto i giocatori più esperti. Questo motivo già basta da solo a giustificare la presenza di GT7 nella nostra lista dei migliori giochi del 2022.
Forspoken
Forspoken è un'interessante new entry nel nostro elenco dei migliori giochi del 2022. In questo gioco vestirai i panni di Frey, un newyorkese che viene strappato dalla sua realtà per essere catapultato nel magico mondo di Athia.
Un braccialetto senziente intorno al braccio ti darà la possibilità di lanciare incantesimi e, con questi poteri, potrai esplorare un mondo aperto alla ricerca di un modo per tornare a casa.
Oltre alla capacità di fare cose interessanti come scalare muri ed eseguire imprese di cui un esperto di parkour sarebbe orgoglioso, sarai in grado di creare incantesimi personalizzati mentre stringerai alleanze e combatterai le forze del male.
Tutto ciò ti terrà impegnato sicuramente, non solo per singoli momenti, ma per l'intera trama del gioco.
I migliori giochi del 2022: un nuovo anno coi botti!
Essere i primi a esordire sul mercato può essere un grosso vantaggio nel mondo dei giochi e i due titoli appartenenti a questa categoria dovrebbero uscire entrambi a gennaio. Ciò significa che potrai goderteli una volta che accantoneremo Natale e l'Anno Nuovo.
Ma questi due titoli rimarranno i migliori giochi per tutto il 2022? Questo non lo sappiamo. Ma se vuoi cominciare il nuovo anno coi botti, non potrai fare a meno di giocare a Monster Hunter Rise ed Elden Ring.
Monster Hunter Rise
Negli ultimi anni il franchise Monster Hunter ha prodotto alcuni dei migliori giochi di tutti i tempi e Rise è destinato a mantenere vivo questo trend.
In effetti, grazie alla grafica migliorata e al motore ottimizzato che rende l'azione ancora più nitida, Monster Hunter Rise può tranquillamente essere considerato tra i migliori giochi del 2022.
La tua missione, qualora decida di accettarla, è di esplorare strani mondi e di lottare contro mostri mai visti prima. Potrai scegliere tra 14 armi diverse tra cui spade, pugnali e balestre.
E, cosa ancora più interessante, avrai anche la possibilità di collezionare oggetti e creare e potenziare armi così da impaurire i veri cattivi.
Elden Ring
Destinato a uscire a febbraio 2022, Elden Ring presenta una grafica a dir poco stupefacente. I trailer mostrano un regno epico farcito di molteplici livelli con caratteristiche e dettagli intricati. Un mondo dall'aspetto incredibile, creato da una serie di paesaggi interconnessi.
Da dungeon ombrosi a foreste fitte e imponenti, ti sposterai da un ambiente all'altro a piedi o a cavallo. A parte le immagini, la storia di Elden Ring proviene dalle menti di Hidekata Miyazaki, creatore di Dark Souls e di George R.R. Martin, l'autore di Cronache del ghiaccio e del fuoco.
Ciò significa che c'è una tale profondità in questo gioco di ruolo mistico, che solo pochi giochi del 2022 saranno in grado di eguagliare.
I migliori giochi del 2022: l'attesa aumenta il desiderio
Il mondo è in uno stato di subbuglio dal 2020 e ciò significa che molti giochi sono stati sospesi. Sfortunatamente c'è poco da fare al riguardo, ma la buona notizia è che il mondo dei giochi non si è fermato del tutto.
Gli studi si stanno lentamente riprendendo e ora, con la produzione nuovamente in attività, alcuni dei migliori giochi del 2021 sono in preparazione per il lancio. Sì, sono un po' "in ritardo", ma ciò significa che possono far parte del nostro elenco dei migliori giochi che il 2022 ha da offrire.
Dying Light 2
Se c'è un videogioco che rappresenta al meglio la vita reale degli ultimi anni, è proprio Dying Light 2. Un virus mortale ha devastato l'umanità e l'ha rispedita al Medioevo. Sorveglianza, città in rovina e pericoli si nascondono dietro l'angolo.
Lo scopo del gioco consiste nell'attraversare i calanchi e trovare delle risposte. Oltre a combattere contro gli infetti, dovrai cercare degli indizi. Come è stato possibile che si sia verificato tutto ciò? Chi è al potere e qual è il suo scopo? Sarà necessario trovare una risposta a queste domande e, contemporaneamente, combattere per la sopravvivenza.
In tutto ciò tieni a mente che, come recita lo slogan del gioco, dovrai "restare umano" tutto il tempo.
Warhammer 40,000: Darktide
Se sei il tipo che vuole condividere con gli altri i migliori giochi di cui il 2022 sta per sommergerci, Warhammer 40.000 è il titolo ideale per te. Si tratta di uno dei giochi coop a quattro giocatori, ambientato nella città di Tertium e il tuo scopo sarà quello di fermare il culto eretico di Admonition.
I cattivi vogliono distruggere il pianeta Atoma Prime uccidendone gli abitanti e assumendone il controllo. Gli unici a poterli fermare siete tu e i tuoi tre amici. Questo è il bello di questo gioco. Le immagini sono fantastiche e la trama è avvincente.
Ma è il fatto di giocare con altri e di dover collaborare con loro in modo strategico, che rende Warhammer uno dei giochi migliori del 2022.
I migliori giochi del 2022: le opzioni indipendenti
Quando si parla dei migliori giochi che il 2022 ha da offrire, è indubbio che dominino i titoli degli studi più affermati, ma ciò non significa che i produttori di nicchia siano stati con le mani in mano. Il 2021, ad esempio, è stato testimone dell'uscita di due videogiochi indie di grande successo, ossia Lake e Dustborn.
Nei prossimi mesi, dunque, possiamo aspettarci molti altri successi. Detto ciò, riteniamo che i due titoli elencati di seguito saranno tra i migliori giochi indipendenti del 2022.
Slime Rancher 2
Questo sequel di Slim Rancher donerà ancora più colore e luce al tuo schermo. Lo sviluppatore indipendente Monomi Park ha sbancato con l'originale e, nel 2022, sembra che farà lo stesso.
In Slime Rancher 2 continuano le avventure esplorative di Beatrix LeBeau nella Rainbow Island. Come con l'originale avrai il compito di costruire un ranch acquisendo materiali da tutta l'isola.
Stavolta però avrai nuove gelatine da collezionare, come la gelatina di cotone gonfiabile. Avrai anche la possibilità di costruire gadget e aggiornare il tuo vacpack mentre lavorerai per costruire una mega serra su Rainbow Island.
The Invincible
A detta di tutti i fan della sci-fi: con molta probabilità questo sarà uno dei migliori giochi del 2022. Gli sviluppatori di Starward Industries hanno creato una dinamica retrofuturistica in cui dovrai usare le cose nel presente per scoprire i misteri del passato, al fine di sbloccare il futuro.
In pratica sei l'unico sopravvissuto di una disastrosa missione spaziale. Il tuo compito sarà esplorare il pianeta alieno, svelarne i segreti e scoprire dove si trovano i tuoi compagni di squadra. Saranno caduti nell'abisso? Saranno rinchiusi da qualche parte?
In questo gioco spaziale solo tu potrai scoprire la verità vagando instancabilmente per questo strano e pericoloso pianeta, alla ricerca di indizi dal passato per garantire il tuo futuro e quello dei tuoi compagni di squadra.
Preparati per i migliori giochi che il 2022 ha in serbo per te
Ecco fatto. Questi sono alcuni dei migliori giochi in arrivo nel 2022. Sappiamo che alcuni di voi potrebbero non essere d'accordo con alcune voci dell'elenco.
Sappiamo anche che questa lista potrebbe cambiare man mano che altri giochi arriveranno sul mercato, il che sicuramente non sarebbe una cosa negativa, dopo che siamo stati in qualche modo privati ​​di nuovi contenuti nell'ultimo anno circa.
Ma, in base alle tendenze dei videogiochi attuali e a ciò che è di moda nei giochi in questo momento, queste dieci offerte sono sicuramente tra le uscite più attese.
E, da questa prospettiva, sembra che il 2022 sarà un altro grande anno per i giocatori, indipendentemente dalle preferenze di ognuno. Buon gioco a tutti!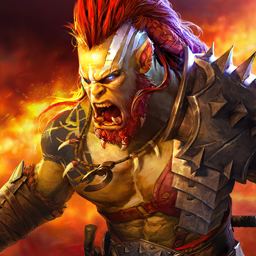 RAID: Shadow Legends
Raccogli 700+ Campioni & Battiti Per La Gloria