I migliori giochi del 2021: la Top 10 del momento
Desideri introdurre qualche novità alla tua collezione? E perché no, magari con uno dei giochi top del 2021? Bene, sei nel posto giusto. Quest'anno abbiamo assistito all'uscita di nuovi strepitosi titoli che spaziano tra tutti i generi dei videogiochi.

Amanti delle serate alla console o fan sfegatati del gaming su PC, poco importa, perché ce n'è per tutti. Dai giochi sportivi super realistici ai migliori MMO dell'anno, il 2021 ne ha viste delle belle.
Ma quali sono i migliori videogiochi del 2021 e, soprattutto, quali sono quelli che fanno parte dei nostri magnifici dieci? In base a quale criterio abbiamo selezionato i migliori?
Ebbene, i giochi che abbiamo scelto sono quelli che offrono al giocatore un'esperienza di puro intrattenimento estremamente coinvolgente, ovvero, titoli con effetti audio-visivi raffinatissimi o con trame e dinamiche di gioco di ineguagliabile realismo.
In poche parole, si tratta di giochi che ci trasportano nel gaming di nuova generazione, tra i quali figurano le migliori nuove uscite, i remastered di grandi classici, nonché i tanto attesi sequel che erano o che sono finalmente disponibili quest'anno.
Bando alle chiacchiere, ecco la lista dei dieci giochi top del 2021.
1. Returnal (Housemarque)
Returnal è stato uno dei giochi per PlayStation 5 più attesi dell'anno, guadagnandosi, quasi subito, i primi posti nel panteon dei migliori videogiochi del 2021. Il gioco fonde insieme tempi di caricamento super veloci, un formidabile feedback aptico DualSense e una trama spazio-temporale talmente coinvolgente da creare dipendenza. Insomma, un'esperienza difficile da descrivere a parole.
Il gioco ruota intorno a una navicella spaziale che si schianta in un'area disabitata. Sarai tu, dunque, a guidare la protagonista, unica sopravvissuta, la quale dovrà intraprendere un disperato e infernale viaggio sci-fi. Selene è un'astronauta che naufraga sul pianeta Atropo.
Sviluppato come uno sparatutto in terza persona e pur rientrando nel genere sci-fi futuristico, vi sono alcuni elementi che lo rendono, a tutti gli effetti, un horror psicologico.
Pochi sono riusciti, in passato, a trasmettere la sensazione di solitudine come il gioco d'evasione Returnal che, a buona ragione, si consacra come uno dei migliori giochi che ci si potesse attendere dal 2021.
2. Disco Elysium - The Final Cut (ZA/UM)
Sviluppato e pubblicato da ZA/UM, Disco Elysium - The Final Cut compare sul mercato come uno dei migliori videogiochi in uscita quest'anno. Conosciuto come uno dei cosiddetti giochi di ruolo (GDR), Disco Elysium presenta caratteristiche impareggiabili quali una totale assenza del combattimento in-game.
Ogni livello del gioco si conclude con controlli delle abilità e dialoghi a scelta multipla.
Il gioco è ambientato in una città in piena fase di ripresa post-bellica. Il giocatore assume il ruolo del protagonista detective che ha il compito di risolvere un misterioso omicidio. Ma è proprio nel corso delle indagini che il protagonista si ritroverà a fare i conti con i fantasmi del proprio passato.
Il gioco è scandito dalla musica atmosferica di una band di gran successo, i Sea Power. Nel novero della top 10 del momento, Disco Elysium è indubbiamente uno dei migliori che quest'anno potesse regalarci. Ha vinto, infatti, il titolo di Best Debut Game (miglior videogioco d'esordio) durante la sedicesima edizione dei British Academy Games Awards.
3. Hitman III (IO Interactive)
La lista dei nostri magnifici 10 giochi del 2021 non sarebbe completa se non includessimo Hitman III. Sono trascorsi ben tre anni dall'uscita di Hitman II. Il suo successore rappresenta il terzo e ultimo capitolo della trilogia World of Assassination. Il giocatore singolo di questo gioco stealth veste nuovamente i panni dell'Agente 47, determinato a smantellare l'organizzazione Providence.
Come per le sue precedenti versioni, Hitman III è stato progettato per essere giocato in modalità terza persona, anche se, per tutto il gioco, il giocatore avverte comunque la sensazione di abitare il corpo dell'Agente 47.
La storia contiene ben sei nuove ambientazioni da tutto il mondo, tra le quali vi sono Berlino, Dubai, Dartmoor e i Monti Carpazi in Romania. Il videogioco è inoltre compatibile con la PS VR.
È proprio questo che arricchisce l'esperienza di palpitante immersione della new entry di IO Interactive, che rientra, senza dubbio, nell'elenco dei migliori giochi che il 2021 abbia sfornato.
4. Ratchet & Clank - Rift Apart (Insomniac Games)
Sebbene il titolo sia uscito solo qualche settimana fa, l'11 giugno, questo divertente platform-sparatutto ha già conquistato la PS5.
In poco tempo è schizzato in vetta alle classifiche dei migliori giochi del 2021 per la gioia dei giocatori millennial e della generazione Z che, nel corso degli anni della PlayStation 2, 3 e 4, hanno finalmente riprovato quell'eccitante sensazione che si avverte nel giocare con Ratchet e la sua fedele alleata, Clank.
Ratchet & Clank - Rift Apart è il diciassettesimo episodio della tanto amata serie di giochi che aspira a diventare una delle più popolari che il 2021 abbia visto finora.
La serie appassiona i giocatori da generazioni, ed è uno dei preferiti da grandi e piccini. In Rift Apart, il duo è composto da due eroi galattici. La coppia sarà costretta ad affrontare una missione per proteggere il Dimensionatore su cui il terribile Doctor Nefarious cerca in tutti i modi di mettere le sue luride manacce.
È uno dei pochi titoli che compare tra i nostri magnifici 1o ad essere anche un'uscita esclusiva assoluta della PS5.
5. Resident Evil Village (Capcom)
Sviluppato da Capcom, il sequel di Resident Evil 7 - Biohazard è stato lanciato il 7 maggio 2021. Resident Evil Village fu presentato in pompa magna durante un evento della PlayStation 5 nel 2020, dopo esser stato a lungo indicato come uno dei migliori videogiochi del 2021.
I fan di lunga data del franchising erano entusiasti all'idea di un videogioco d'azione che trascendesse, in qualche modo, gli elementi del puro survival horror rispetto ai capitoli precedenti. Implementando una nuova modalità multiplayer online, Resident Evil Village è un capolavoro imperdibile per i fan di giochi horror.
La modalità in prima persona di Resident Evil Village contribuisce, ancora una volta, ad aumentare la tensione. Il protagonista è sempre Ethan Winters che combatte per salvare sua figlia dalle grinfie di Chris Redfield.
L'agghiacciante e vampiresco personaggio di Lady Dimitrescu rende questo uno dei migliori giochi che il 2021 abbia visto finora e la sua dimora, il celebre Castello Dimitrescu, continua a essere spettrale oltre ogni immaginazione.
6. Raid - Shadow Legends (Plarium)
Raid - Shadow Legends è stato uno degli MMO più popolari sul mercato sin dal 2018, anno in cui salì per la prima volta alla ribalta. Da allora è stato trasferito su PC, facendo molti proseliti grazie alla sua giocabilità che lo ha reso uno dei migliori videogiochi del momento.
Il giocatore deve mettere su il proprio team di eroi delle tenebre, che può comprendere ben oltre 300 combattenti, ciascuno con le proprie qualità. Una volta formata la tua squadra, e qualora tu sia pienamente soddisfatto di aver creato l'equilibrio ottimale, puoi finalmente intraprendere la battaglia come giocatore singolo contro l'I.A. o, se preferisci, collegarti online e partecipare a battaglie multiplayer all'ultimo sangue.
Grazie a straordinari e travolgenti effetti audio-visivi, Raid - Shadow Legends può essere inserito a buon diritto tra i migliori videogiochi dell'anno, nonché tra i migliori MMO del 2021. Insomma, un appuntamento imperdibile per tutti voi giocatori di nicchia.
7. Hades (Supergiant Games)
In seguito all'uscita anticipata su Nintendo Switch, Windows e macOs a settembre 2020, Supergiant Games ha presentato Hades per la prima volta su PS4 e PS5, oltre che su Xbox One e Series X/S nell'ultimo mese.
Hades è stato subito acclamato come uno dei migliori giochi che il 2021 avesse in cantiere. Questo fantastico GDR d'azione vede i giocatori indossare i panni di Zagreus, principe dell'oltretomba. Zagreus coltiva l'ambizione di sfuggire alla morsa del padre Ade e raggiungere finalmente l'Olimpo.
Il videogioco ha finora ottenuto un successo plateale, vendendo 700.000 unità anche grazie a un'uscita anticipata. In seguito al lancio ufficiale, si sono aggiunte altre 300.000 unità che lo hanno reso uno dei videogiochi più popolari del 2021.
IGN ha descritto Hades come "un'autentica reinterpretazione del mito classico". I ritratti dei personaggi in-game sono quelli che più hanno contribuito a far entrare Hades nel nostro decalogo dei migliori videogiochi del 2021, anche grazie alle straordinarie abilità del direttore artistico, Jen Zee.
8. Microsoft Flight Simulator (Microsoft)
Il tanto atteso Microsoft Flight Simulator è finalmente approdato su Xbox Series X/S, passando da una magnifica estensione per PC alla console. Il simulatore è uno dei più avvincenti giochi del 2021, nonché un'evidente esaltazione degli hardware di nuova generazione delle console.
Per quanto riguardo i dettagli panoramici che si possono cogliere in volo, i piloti possono aspettarsi una risoluzione super nitida, simile a quella su PC, usando l'impostazione "ultra".
È pur vero che bisogna impegnare una buona fetta del proprio spazio su Xbox per usare Flight Simulator di Microsoft. Per l'installazione completa, infatti, ti ci vorranno almeno 97.2 GB di spazio in archivio. Tuttavia, ne varrà veramente la pena visto che potrai esplorare il mondo comodamente dalla tua cabina di pilotaggio e scaricare, di volta in volta, nuovi aggiornamenti del simulatore.
È raro che un simulatore finisca in prima pagina, ma non vi è alcun dubbio che il nuovo Microsoft Flight Simulator sia degno di comparire tra i migliori videogiochi del 2021.
9. Final Fantasy VII Remake - Intergrade/Intermission (Square Enix)
Final Fantasy VII Remake è stato uno dei videogiochi della PS4 andati maggiormente a ruba, vendendo oltre 3,5 milioni di unità in sole 72 ore dall'uscita. È tornato quest'anno come uno dei migliori giochi del 2021 grazie alla versione migliorata di Square Enix, in esclusiva per la PS5.
Di sicuro si presenta come un altro pezzo forte del decalogo dei migliori giochi di quest'anno. Il videogioco ha molto da offrire. Ambientato nel distopico mondo cyberpunk di Midgar, vestirai nuovamente i panni del protagonista Cloud Strife.
Il protagonista è tentato dall'unirsi ad un'organizzazione di eco-terroristi conosciuta come AVALANCHE. L'obiettivo principale dell'organizzazione è quello di impedire che la multinazionale Shinra prosciughi tutte le risorse energetiche del pianeta. Square Enix è stato elogiato per essere stato fedelissimo alla trama dell'originale Final Fantasy Enix lanciato da PlayStation nel 1997, sebbene i fan più attenti avranno certamente notato alcune differenze.
Ad ogni modo, il sistema di battaglia migliorato è ciò che rende questo uno dei migliori videogiochi che il 2021 abbia visto finora.
10. Super Mario 3D World + Bowser's Fury (Nintendo)
Il 2021 è stato un inno alla portabilità per la Nintendo, che, a febbraio, ha lanciato Super Mario 3D World + Bowser's Fury in una versione migliorata del videogioco.
Accolto come uno dei migliori videogiochi dell'anno, i fan di Nintendo non hanno esitato a metterci sopra... le proprie zampe. Rispetto alla versione originale, difatti, le vendite delle unità del Mario Gatto di Super Mario 3D + Bowser's Fury sono triplicate nel Regno Unito, piazzandolo quasi subito in vetta alle classifiche dei migliori videogiochi del 2021.
Come ci si aspettava, le versioni 3D dei livelli di Super Mario World-Esque hanno ricevuto un'accoglienza a dir poco calorosa, così come i nuovi power-up che permettono a Mario, Luigi e all'intera combriccola di barcamenarsi in livelli sempre più difficili.
L'aggiunta del videogioco Bowser's Fury è solo un quid per i fan della Switch che lo reputano degno di essere inserito tra i 10 migliori videogiochi del 2021.
I migliori videogiochi del 2021 in sintesi
Per quanto ardua sia stata l'impresa di stilare una lista soddisfacente dei 10 giochi top del 2021, questi titoli ti faranno provare brividi ed emozioni uniche e continueranno ad alimentare il tuo spirito competitivo.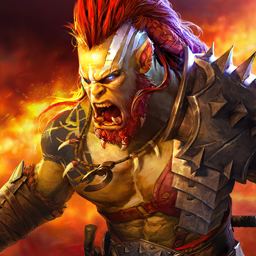 RAID: Shadow Legends
Raccogli 700+ Campioni & Battiti Per La Gloria