Die 10 besten Spiele 2021, bis jetzt

Wer seine Spielbibliothek aufstocken und um die besten online Spiele 2021 erweitern möchte, steht vor der Qual der Wahl. Dieses Jahr hat nämlich bereits eine Vielzahl von zauberhaften Games aller möglichen Genres mit sich gebracht. Vom lang ersehnten neuen Konsolen-Game zum neuen PC Spiele Release 2021.
Egal, ob die Konsole das Spielgerät der Wahl ist, oder ob man eingeschweißter Desktop-PC-Gamer ist und neue PC Spiele 2021 sucht, für jeden ist etwas unter den besten Games 2021 dabei – von authentischen Sportspielen über die besten PC Spiele 2021 zu den grandiosesten MMOs des Jahres.
Was sind die besten Spiele 2021? Welche Games haben es auf unsere Liste geschafft? Und wie wurden die besten Spiele 2021 ausgewählt?
Die Games auf dieser Liste bieten einen besonders immersiven Unterhaltungswert – es handelt sich dabei um Titel mit eindrucksvollen Grafiken und Audio sowie einer Storyline und Spieldynamik, die eine unschlagbare Authentizität mit sich bringen.
Anders gesagt: Die besten Spiele 2021 sind jene Titel, die Spieler mühelos in die Welt des Gamings der nächsten Generation transportieren. Und dazu zählen die besten neuen Releases, Remastered-Klassiker und lang ersehnte Sequels, die 2021 verfügbar sind.
Nun soll nicht weiter Zeit verschwendet werden. Dies ist unsere Liste "Beste Spiele 2021":
1. Returnal (Housemarque)
Returnal war ein heiß erwarteter Spiele Release 2021 für die PlayStation 5. Damit war das Game sofort auch ein Mitstreiter unter den besten Games 2021. Es kombiniert superschnelle Ladezeiten, einen eindrucksvollen Einsatz der DualSense-Haptik und eine unglaublich immersive Weltraum-Storyline, die einfach nur süchtig macht, dass man es gar nicht in Worte fassen kann.
Das Game dreht sich um ein Raumschiff, das in der Wildnis eine Bruchlandung hingelegt hat. Spieler übernehmen die Rolle der Protagonistin, die als Einzige den Absturz überlebt hat, und sich nun auf eine höllische Scifi-Reise begibt. Die Weltraumpilotin Selene findet sich gestrandet auf dem Planeten Atropos ganz allein wieder.
Zwar wurde das Game als Third-Person-Shooter entwickelt, doch es passt auch wunderbar in das futuristische Scifi-Genre und bringt außerdem auch Elemente mit sich, die es zu einem psychologischen Horrorspiel machen.
Kaum ein Videospiel hat es bisher geschafft, solch ein Gefühl der Einsamkeit zu vermitteln, wie Returnal – verdientermaßen eines der besten Spiele 2021.
2. Disco Elysium: The Final Cut (ZA/UM)
Das von ZA/UM entwickelte und veröffentlichte Disco Elysium: The Final Cut ist ebenfalls ein grandioser Spiele Release 2021 und einer der besten Titel des Jahres. Disco Elysium wird zwar als Rollenspiel bezeichnet, doch etwas macht das Game besonders einzigartig: Es enthält nämlich überhaupt keine Kämpfe. Ganz ohne jegliche Konflikte im Game wird jedes Level mit Skill-Checks und Dialogbäumen beendet.
Es spielt in einer Stadt, die sich gerade vom Krieg erholt. Spieler übernehmen die Rolle eines Detektivs, der einem mysteriösen Mord auf den Grund gehen soll. Während die Ermittlungen voranschreiten, kämpft der Protagonist gleichzeitig aber noch mit einigen Geschehnissen aus seiner eigenen Vergangenheit.
Als eines der besten Spiele 2021 bietet das Game atmosphärische Musik der unglaublich beliebten Band Sea Power. Mit Blick auf neue Spiele 2021, spielt Disco Elysium zweifelsohne ganz oben als einer der besten Titel mit, die uns dieses Jahr beschert hat. Damit hat es verdientermaßen den Titel des Best Debut Game bei den 16. British Academy Games Awards erhalten. Wer grandiose Konsolenspiele oder tolle neue PC Spiele 2021 sucht, ist damit mit Disco Elysium gut beraten.
3. Hitman III (IO Interactive)
Die Liste "Beste Spiele 2021" wäre sicherlich nicht vollständig, ohne Hitman III zu nennen. Inzwischen ist es schon drei Jahre her, seitdem Hitman II erschienen ist, und mit Hitman III wird die Trilogie in der World of Assassination nun beendet. In dem Single-Player-Stealth-Spiel übernehmen Spieler wieder die Kontrolle über Agent 47, der seiner Mission, die Providence Organisation zu stürzen, nachgeht.
Genauso wie schon in Hitman und Hitman II wird das Spiel in der Third-Person-Perspektive gespielt. Trotzdem fühlt man sich so, als würde man selbst in die Schuhe des Agent 47 schlüpfen.
Die Storyline bietet nichts Geringeres als sechs neue Open-World-Schauplätze, darunter Berlin, Dubai, Dartmoor und das Karpaten-Hochgebirge in Rumänien. Das Spiel ist außerdem kompatibel mit PlayStation-VR.
Das macht den atemberaubenden neuen Spiele Release 2021 von IO Interactive gleich noch viel immersiver. Damit hat es zweifelsohne einen Platz unter den besten Games 2021 verdient.
4. Ratchet & Clank: Rift Apart (Insomniac Games)
Zwar wurde dieser Titel gerade erst vor wenigen Wochen am 11. Juni veröffentlicht, dennoch hat dieses heitere Third-Person-Shooter-Platform-Game die PS5 bereits im Sturm erobert.
Es ist direkt an die Spitze der besten Spiele 2021 geschossen und begeistert Millennials und Gen-Z-Spieler gleichermaßen, die schon seit Jahren an der PlayStation 2, 3 und 4 spielen und jetzt wieder das warme und kuschelige Gefühl genießen, mit Ratchet und seinem treuen Sidekick Clank zu spielen.
Ratchet & Clank: Rift Apart ist der 17. Titel der beliebten Videospielreihe, der alle Voraussetzungen mit sich bringt, es unter die besten Spiele 2021 zu schaffen.
Es ist eine Spielreihe, die schon seit langem alle Altersgruppen begeistert – damit ist es ein echter Favorit für Familien. In Rift Apart werden die beiden als galaktische Idole gefeiert, die sich auf die Mission machen, den Dimensionator zu schützen, den sich Doctor Nefarious verzweifelt unter den Nagel zu reißen versucht.
Es ist eines der wenigen Games in unserer "Beste Spiele 2021"-Liste, bei dem es sich um einen PS5-Exklusivtitel handelt. Dennoch ist es ein grandioses Beispiel für neue Games 2021, das es direkt an die Spitze geschafft hat.
5. Resident Evil Village (Capcom)
Noch weitere neue Spiele 2021 haben das Zeug, zu den besten Games des Jahres zu gehören. Eines davon ist Capcoms Nachfolger zu Resident Evil 7: Biohazard, das am 7. Mai 2021 veröffentlicht wurde: Resident Evil Village wurde schon an der PlayStation 5 Reveal Exhibition 2020 angekündigt und direkt von den Fans gefeiert. Schon da waren die Hoffnungen groß, dass es zu den besten Games 2021 gehören würde.
Alteingesessene Fans des Franchise freuen sich besonders über die neuen Action-basierten Gameplay-Elemente, die sich von den reinen Survival-Horror-Elementen der Vorgängertitel abheben. Mit einem neuen Multiplayer-Online-Modus ist Resident Evil Village ein Must-have für alle Horror-Fans.
Resident Evil Village wird wieder in der Ego-Perspektive gespielt, was die Spannung auf die Spitze treibt. Ethan Winters ist immer noch der Protagonist, der darum kämpft, seine Babytochter aus den Klauen von Chris Redfield zu retten.
Ein Grund, warum dieses Game auf die Liste "Beste Spiele 2021" gehört und warum es ein grandioser Konsolen und PC Spiele Release 2021 ist, ist die Vampirin Lady Dimitrescu. Ihre Residenz im Schloss Dimitrescu ist unvorstellbar gruselig. Mit Blick auf neue Spiele 2021 gehört Resident Evil Village damit unter die besten, die wir dieses Jahr bisher gesehen haben.
6. Raid: Shadow Legends (Plarium)
Als Raid: Shadow Legends 2018 an Bekanntheit gewann, wurde es kurzerhand zu einem der beliebtesten Mobile-MMO-Games. In der Zwischenzeit wurde es auf den PC portiert und konnte bereits zahlreiche Fans gewinnen, die die Spielbarkeit loben. Damit ist es zweifelsohne eines der besten mobilen und PC Spiele 2021.
Spieler bilden hier ihren eigenen "Squad" an Schattenhelden, von denen es über 300 gibt. Jeder davon hat seine eigenen Eigenschaften. Sobald Spieler ihren Squad perfektioniert haben und mit der Balance im Team zufrieden sind, können sie im Single-Player-Modus gegen die KI antreten oder sich online anmelden, um sich in hektische Multiplayer-Schlachten zu stürzen.
Mit eindrucksvollen Grafiken und immersivem Audio ist Raid: Shadow Legends ein verdienter Mitstreiter in der Liste "Beste Spiele 2021" – und außerdem einer der besten MMO-Spiele 2021, was allen Nischen-Gamer interessieren wird.
7. Hades (Supergiant Games)
Nachdem Hades zunächst im September 2020 als Early Release auf der Nintendo Switch, Windows und macOS erschien, brachte Supergiant Games Hades im vergangenen Monat auch auf die PS4 und PS5 sowie Xbox One und Series X/S.
Direkt wurde es als eines der besten Spiele 2021 gefeiert. Das Action-Rollenspiel lässt Spieler in die Rolle des Zagreus, dem Prinzen der Unterwelt, treten. Er hat die Absicht, sich aus den Fängen seines Vaters Hades zu befreien und auf den Olymp zu fliehen.
Es ist ein grandioses Beispiel für neue Games 2021, das mit über 700.000 verkauften Einheiten im Early Access direkt gut ankam. Nach dem offiziellen Release wurden weitere 300.000 Einheiten verkauft, was Hades zu einem der besten Spiele 2021 macht.
IGN hat Hades als eine "authentische Neuinterpretation eines klassischen griechischen Mythos" beschrieben. Die Darstellungen der In-Game-Charaktere sind einer der Gründe, die Hades zu einem der besten Konsolen und PC Spiele 2021 machen – den Künsten des Art Directors Jen Zee sei Dank.
8. Microsoft Flight Simulator (Microsoft)
Nach langem Warten ist der Microsoft Flight Simulator endlich auch auf der Xbox Series X/S gelandet – und zwar mit einer aufregenden Erweiterung zur normalen Desktop-PC-Version. Jetzt ist die Sim eine der besten Konsolen und PC Spiele 2021, die die herausragende Hardware der Next-Gen-Konsolen wahrlich feiert.
Beim Fliegen können sich die Piloten auf eine kristallklare Spielerfahrung freuen, die durch die "Ultra"-Einstellungen die Steuerung des Games genauso grandios wie am PC werden lässt.
Zugegeben, man muss eine große Portion des Xbox-Speichers für den neuen MS Flight Simulator aufwenden. Es beansprucht für eine vollständige Installation beachtliche 97,2 GB Speicherplatz. Allerdings bekommt man dafür jede Menge Belohnungen und eine offene Welt geboten, die nur darauf wartet, vom Cockpit aus erkundet zu werden. Updates für die Sim können zudem regelmäßig heruntergeladen werden.
Es kommt selten vor, dass es eine Sim in die Schlagzeilen schafft, doch es bestehen keine Zweifel, dass der neue Microsoft Flight Simulator das Zeug dazu hat, eines der besten Spiele 2021 zu werden.
9. Final Fantasy VII Remake: Intergrade/Intermission (Square Enix)
Final Fantasy VII Remake war eines der am schnellsten verkauften PS4-Spiele aller Zeiten. Innerhalb von nur 72 Stunden nach dem Release wurden sage und schreibe über 3,5 Millionen Einheiten verkauft. Jetzt ist es als eines der besten Spiele 2021 zurück, nachdem Square Enix eine verbesserte Version exklusiv für die PS5 herausgebracht hat.
Dieser todsichere Kandidat unter den besten Games 2021 spielt in der dystopischen Cyberpunk-Welt Midgar, wo Spieler die Kontrolle über den Protagonisten Cloud Strife übernehmen.
Dieser wird dazu verleitet, einer Öko-Terroristen-Organisation namens AVALANCHE beizutreten. Das größte Ziel der Organisation ist es, das Shinra-Konglomerat davon abzuhalten, die Energiequellen des Planeten leer zu saugen. Square Enix wurde dafür gefeiert, sich an die originale Geschichte des ursprünglichen PlayStation-Release von Final Fantasy VII aus 1997 gehalten zu haben. Treue Fans werden allerdings wahrscheinlich einige Unterschiede erkennen können.
Auf jeden Fall ist es das verbesserte Kampfsystem, durch das sich der Titel einen Platz an der Sonne unter den besten Games online, die wir 2021 bisher gesehen haben, verdient hat.
10. Der letzte Eintrag der Liste Beste Spiele 2021: Super Mario 3D World + Bowser's Fury (Nintendo)
Dieses Jahr hat bereits eine Vielzahl an Ports mit sich gebracht. Um die Liste noch zu erweitern, kam Nintendos Super Mario 3D World + Bowser's Fury in der verbesserten Version im Februar 2021 heraus.
Für Nintendo Fans war es ein absoluter Kandidat unter den besten Spielen 2021. Tatsächlich konnte Super Mario 3D World + Bowser's Fury im Vereinigten Königreich fast dreimal so viele Einheiten verkaufen wie das Original, was es unter die Top-Platzierungen der besten Spiele 2021 bringt.
Es ist keine Überraschung, dass 3D-Versionen der klassischen Super Mario World-Levels unglaublich willkommen sind. Auch die zusätzlichen Power-Up-Features, die es Mario, Luigi und ihren Freunden erlauben, vertikale Levels hinaufzuklettern, kommen gut an.
Die Zugabe des Bowser's Fury Spiels ist für Switch-Fans nur ein Bonus, die diesen Titel zweifellos als geeigneten Kandidaten unter den besten Games 2021 sehen.
Die Zusammenfassung der besten Spiele 2021
Es war alles andere als einfach, wählerisch zu sein, und die beliebtesten Spiel Releases 2021 händisch zu selektieren. Doch die oben genannten Titel garantieren jedem Spieler Spaß und Spannung, um den Wetteifer zu beflügeln.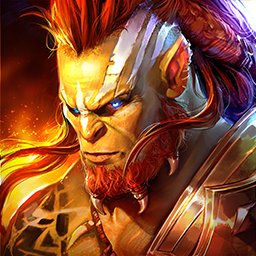 Raid: Shadow Legends
Sammle über 400 Champions & kämpfe um Ruhm