AAA Games (Spiele)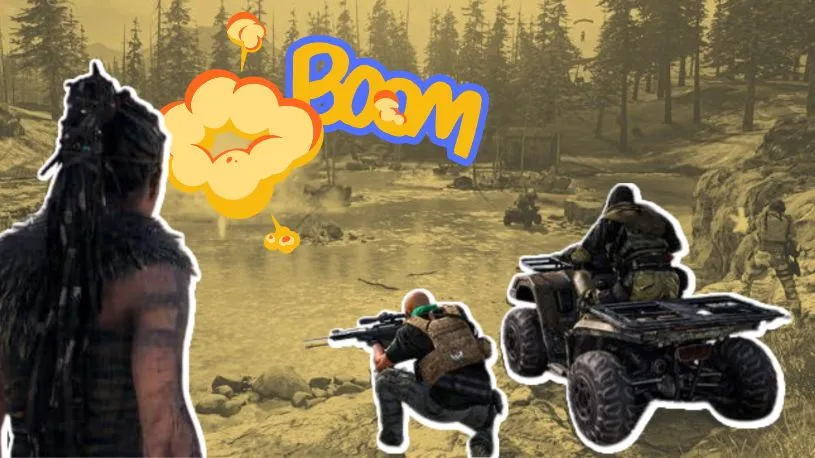 F: Wie genießt man ein luxuriöses Blockbuster-Erlebnis beim Gaming?
A: Ganz einfach: Suche nach den besten AAA Games.

Genauso man sich aufs online gratis Spielen freuen, markieren auch die Gamer ihre Kalender für die Veröffentlichung von Spielen mit großem Budget. Diese Angebote sind als AAA Games bekannt und oft mit einem enormen Hype assoziiert.
Was sind AAA-Spiele?
Was sind Triple-A-Spiele? Es ist schwer, die Bedeutung von AAA Games genau zu bestimmen, da es sich um eine informelle Klassifizierung handelt. Nach den meisten Standards bezieht sich dieser Titel auf Spiele mit großem Budget, die von mittelgroßen und großen Verlagen produziert werden. Zu diesen können beispielsweise MMO Deutsch im deutschsprachigen Raus zählen.
Wenn also etwas als "Triple-A-Game" bezeichnet wird (manchmal sogar fälschlicherweise als "Triple-AAA-Game"), dann weiß man, dass es von hochkarätigen Unternehmen entwickelt wurde, denen ein großes Budget zur Verfügung steht.
Da der Begriff AAA in anderen Branchen oft mit einer gewissen Note von Exzellenz verbunden ist, können wir ihn natürlich zu unserer Definition hinzufügen.
Für die meisten Menschen, die in der Branche oder in der breiteren Öffentlichkeit arbeiten, sind Triple-AAA-Games (Triple-A-Games) also diejenigen, die ein überragendes Niveau an Qualität, Unterhaltung und Innovation aufweisen.
Um einen guten Vergleich herzustellen, kann man sich auch durchaus die Gegenfrage stellen: Was sind Casual Games?
Um dir einen Eindruck von einigen AAA Games der letzten Zeit zu vermitteln, wollen wir zwei bekannte Titel betrachten, bevor wir uns mit den besten Spielen des Jahres 2022 befassen. Hier ist die AAA Spiele Liste:
Ist GTA 5 ein AAA Game? Das ist ein klares Ja. Es handelt sich nicht nur um ein äußerst beliebtes und beeindruckendes AAA Game, sondern das Budget für GTA 5 belief sich auch auf unglaubliche 265 Millionen Dollar. Das macht es nach unserem Wissen in Bezug auf AAA-Spiele zu einem Spitzentitel. Fun Fact: Ableger von GTA wie Grand Theft Auto: San Andreas sind sogar als Online iPad Spiele erhältlich.
Ist Shadow of the Tomb Raider ein AAA Game? Auch hier lautet die Antwort: Ja. Der Entwickler Eidos hat 135 Millionen Dollar in dieses AAA-Spiel investiert. In Kombination mit der Tatsache, dass es von Square Enix veröffentlicht wurde, kann man mit Sicherheit sagen, dass es bei seiner Veröffentlichung im Jahr 2018 zu den besten AAA Games zählte.
Die sieben besten AAA Games von 2022
Es folgt eine weitere AAA Spiele Liste. Es ist zu beachten, dass diese Games kostenpflichtig sind – doch Best Free 2 Play Games findet man bei uns.
Monster Hunter Rise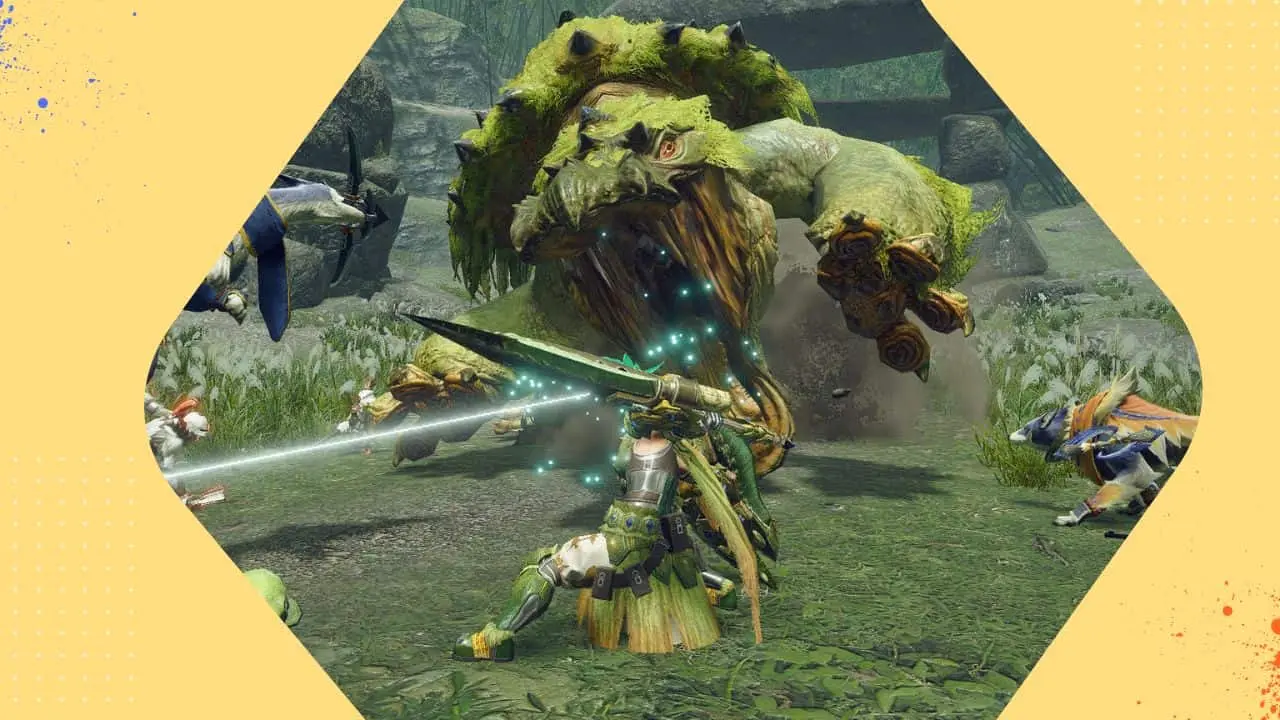 Dieses Capcom-RPG wurde ursprünglich 2021 für Nintendo Switch veröffentlicht, stand dann aber 2022 auf eigenen Beinen. Genau wie die Veröffentlichung für Windows, ist für Juni eine Erweiterung namens Monster Hunter Rise Sunbreak geplant. Die Möglichkeit, das AAA Game auf mehreren Geräten zu veröffentlichen und die Saga durch Erweiterungen ständig zu aktualisieren, ist ein Markenzeichen von AAA-Spielen.
Call of Duty Modern Warfare 2
Spieleunternehmen wie Activision verpflichten sich oft zu jährlichen Zyklen für die beliebtesten Triple-A-Spiele. Das ist bei diesem Remake von Call of Duty mit Sicherheit der Fall. Die Reihe wird 2023 eine Pause einlegen, was bedeutet, dass Modern Warfare 2 eine zusätzliche Bedeutung erlangt hat. Wie alle führenden AAA-Spielereihen wird Call of Duty Modern Warfare 2 eine übergreifende Geschichte fortsetzen, die die Fans bereits kennen, aber auch die Nostalgie von langjährigen Fans wieder aufleben lassen. Diese Nostalgie wird jedoch mit moderner Technologie gekoppelt: Das Game ist sogar eines der Spiele für Mac OS.
God of War: Ragnarök
Für den neunten Teil der God of War-Serie haben sich das Santa Monica Studio und Sony Interactive Entertainment für ein neues Abenteuer im alten Skandinavien zusammengetan. Kratos kehrt mit seinem Sohn Atreus zurück, und sie werden das nordische Kapitel der Serie mit der Geschichte von Ragnarök zu Ende bringen. Mit God of War findet man eines der sogenannten Storytelling Games PC.
Gotham Knights
Die Möglichkeit, AAA-Spiele zu kreieren, gibt den großen Entwicklern einen gewissen Spielraum in Bezug auf Termine und Fristen. Für viele der besten Triple-AAA-Spiele gibt es, ähnlich wie bei Hollywood-Filmen, eher allgemeine als konkrete Veröffentlichungstermine. Gotham Knights fällt in diese Kategorie.
Warner Bros. Interactive hat das Veröffentlichungsdatum 2021 nach hinten verschoben, um den Entwicklern mehr Zeit zu geben, das "bestmögliche Erlebnis" für die Spieler abzuliefern. Das neueste AAA-Videospiel von Batman sollte also noch besser sein als alles, was es bisher gab.
Final Fantasy XVI
Final Fantasy ist zu einer derartigen Ikone der Spielebranche geworden, dass sogar Menschen außerhalb der Branche zumindest davon gehört haben. In der 16. Ausgabe von Square Enix erleben die Spieler ein RPG-Abenteuer in der Welt von Valisthea. Das Interessante an Mega-Sagas wie Final Fantasy ist, dass sie sowohl eigenständige Spiele für Neueinsteiger sein müssen als auch eine Geschichte für bestehende Fans fortsetzen. Es ist nicht einfach, diese Balance zu finden, aber die besten AAA Games wie Final Fantasy schaffen das oft. Neben dem kostenpflichtigen Final Fantasy gibt es natürlich auch kostenlose RPG Spiele.
Tom Clancy's Rainbow Six Extraction
Wer Retro Games Online spielen möchte, findet mit Tom Clancy einen Name, der seit Jahrzehnten mit AAA-Spielen assoziiert wird, und der Ableger von Rainbow Six Siege ist nicht anders. Obwohl es Morgan Park von PC Gamer als einen "unscheinbaren" Co-Op Shooter beschrieb, hat er es als spaßig bezeichnet. Wie bei den meisten AAA-Spielen, die von Ubisoft herausgegeben werden, wird auch Tom Clancy's Rainbow Six Extraction als solides Spiel in die Geschichte eingehen.
Elden Ring
Im Februar 2022 betrat Elden Ring das Reich der AAA-Spiele. Dieses Action-Rollenspiel, das von FromSoftware entwickelt und von Bandai Namco Entertainment herausgegeben wurde, wird schon seit einiger Zeit, so wie manche mittelalter Spiele in Foren diskutiert. Die Kosten werden auf 500 Millionen Dollar geschätzt. Unabhängig von der tatsächlichen Zahl wurde Elden Ring innerhalb von zwei Wochen nach seiner Veröffentlichung 12 Millionen Mal verkauft, was für ein interaktives Open-World-Spiel beeindruckend ist. Beste PVP Spiele zählen Elden Ring definitiv zu ihnen.
Welche sind die besten AAA-Spiele, die jemals produziert wurden?
Das ist eine schwierige Frage.
Erstens muss das Spiel sowohl allgegenwärtig sein als auch ein Einsiedlerspiel.
Zweitens muss es von einem großen Verlag kommen.
Und schließlich muss das Unternehmen über das Budget, den Umsatz und die Qualität verfügen, um seinen Ruf zu untermauern.
Es gibt nur wenige Spiele, die all diese Qualitäten erfüllen, und es ist ziemlich schwierig, weniger als eine Handvoll auszuwählen. Natürlich kann man online auch auf umfangreichere Aufzählungen und Listen verschiedenster genres von AAA-Spielen stoßen, so wie die besten MMORPGs 2022. Wir sind der Meinung, dass folgende Spiele die Top 3 sind:
The Legend of Zelda: Breath of the Wild
The Last of Us
Halo 3
Man kann für und gegen diese Auswahl argumentieren. Zum Beispiel könnte die Final Fantasy-Reihe dabei sein, ebenso wie Resident Evil 4 oder Tomb Raider. Der Punkt hier ist, dass AAA-Spiele ein eher subjektiver Begriff sind.
Wenn ein Spiel jedoch von Hauptunternehmen der Branche entwickelt und herausgegeben wurde, ein großes Budget hat und sich richtig gut verkauft, kann es den AAA-Titel für sich beanspruchen. Dies sollte die Frage "Was sind AAA-Spiele" bzw. "Was sind Triple-A-Spiele" nun beantwortet haben.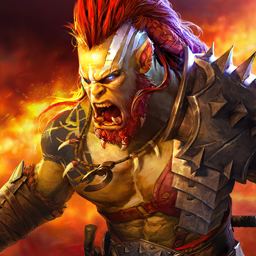 RAID: Shadow Legends
Sammle über 700 Champions & kämpfe um Ruhm