Zombie Spiele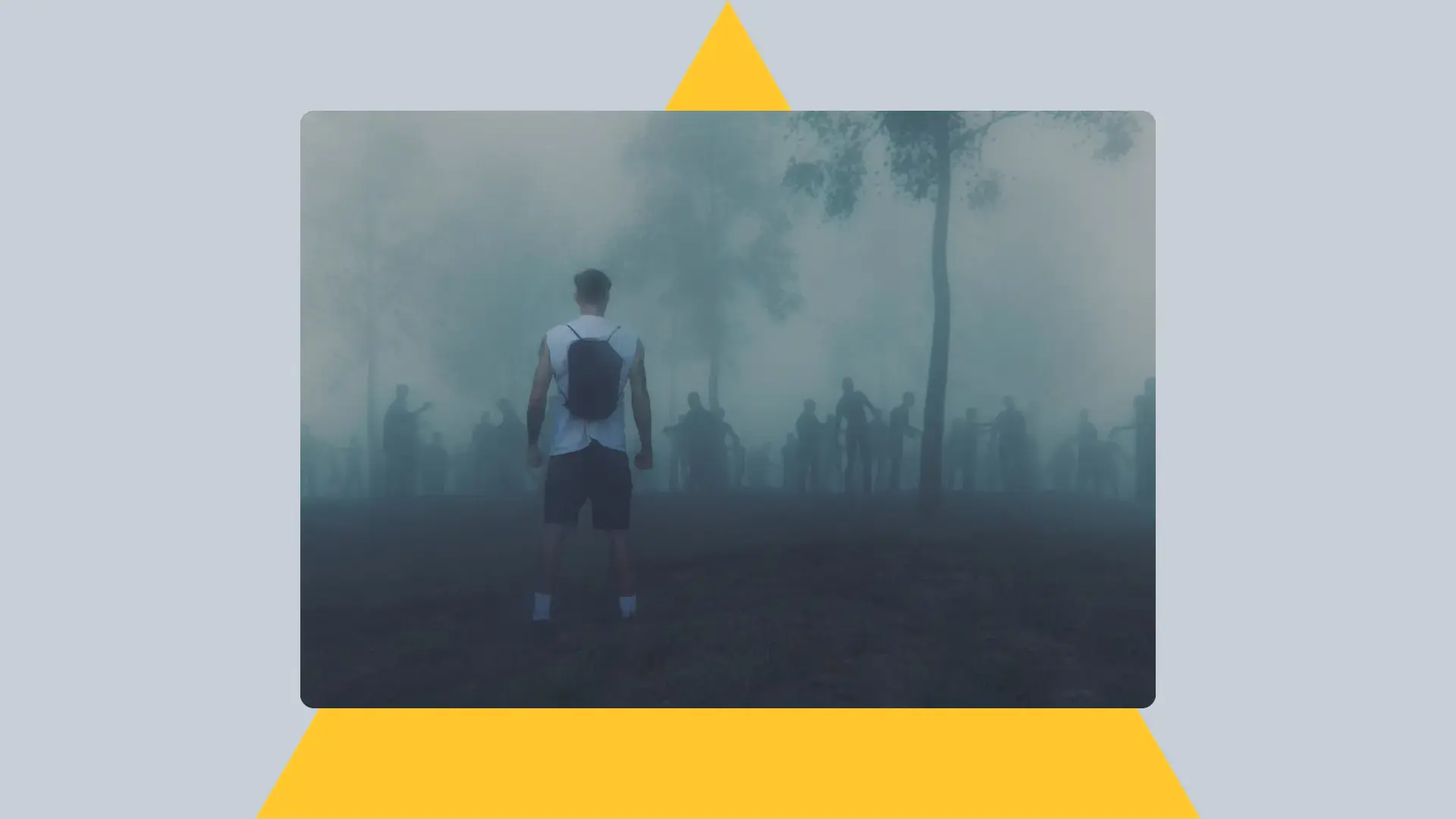 Die Welt, die du kanntest, existiert nicht mehr. Stattdessen stehen die Häuser leer, die Straßen werden von Untoten bewandert. Unter den letzten Überlebenden musst du dafür sorgen, dass die Menschheit nicht ausstirbt. Fühlst du dich der Aufgabe gewachsen? Wenn ja, dann sind die Zombie Spiele wahrscheinlich genau das Richtige für dich!

Zombie Spiele sind schon seit Jahrzehnten unter Gamern beliebt, die Auswahl am Markt ist dementsprechend groß. Darunter findet man AAA-Titel für den PC und die Konsolen, gleichzeitig lassen sich Minigames über die Untoten im Browser spielen. Wir haben unsere zehn Favoriten gesammelt, die einfach zeitlos sind und auch nach Jahren noch Spaß machen. Welche davon hast du schon ausprobiert?
Was sind Zombie Spiele?
Unter die Kategorie der Zombie Spiele fallen alle Games, in denen die Untoten eine wichtige Rolle spielen. Diese können in ganz unterschiedliche Genres fallen, online gespielt werden oder als Games Download am PC oder den Konsolen bereitstehen. Oftmals handelt es sich dabei um Zombie Survival Spiele, in denen das eigene Überleben gesichert werden muss. Die Untoten sind dabei zwar meist die größte Gefahr, trotzdem können auch Aufgaben wie Nahrungsbeschaffung und die Suche nach einem Unterschlupf anstehen. Gleichzeitig kann ein Zombie Strategiespiel für Unterhaltung sorgen, in dem eine neue Zivilisation erbaut werden muss – der Fantasie sind kaum Grenzen gesetzt. Natürlich haben die hungrigen Monster auch die Welt der Indie Games erobert. Unter ihnen findet man sogar einige Zombie Spiele kostenlos. Mehr dazu in unserer ultimativen Liste der besten Zombie Spiele aller Zeiten!
Beste Zombie Spiele aller Zeiten
Die Liste für gute Zombie Spiele ist lang, soviel ist klar! Trotzdem stechen einige Titel ganz besonders heraus, denn sie überzeugen durch ein mitreißendes Gameplay, großartige Grafiken oder ein einnehmendes Ambiente. Unsere zehn Favoriten stammen sowohl aus dem Mainstream, als auch aus der Indie-Szene und umfassen eine Vielzahl unterschiedlicher Genres. Und nun, viel Spaß mit den Untoten!
1. Dead Space
Das Zombie Spiel Dead Space kann im Prinzip als Resident Evil 4 im Weltall gesehen werden, erklärt der Designer Ben Wanat in einem Interview mit PC Gamer. Die Handlung findet in einem Raumschiff statt, in dem eine Horde an Zombies ausgebrochen ist. Spieler müssen durch die verschiedenen Areale vorstoßen und dabei ihr Bestes geben, von keinem der Zombies gefressen zu werden. Das Originalspiel erschien bereits 2008, 2023 wurde Dead Space jedoch neuaufgelegt und mit hervorragenden Grafiken ausgestattet. Mit futuristischen Waffen wie einem Laser können die Zombies effektiv bekämpft werden. Das neue Game ist so gut, dass es sogar in unsere Liste der besten Spiele 2023 aufgenommen wurde. Dead Space zeigt: Neue Zombie Spiele müssen das Rad nicht neu erfinden!
2. The Walking Dead: Season 1
Zombie Spiele werden oftmals durch Brutalität und jede Menge Action ausgezeichnet. Auch wenn diese Elemente in The Walking Dead eine Rolle spielen, steht doch das Geschichtenerzählen klar im Vordergrund. Das Abenteuerspiel besticht durch seine vielen unterschiedlichen Handlungsstränge und ermöglicht es Spielern damit, ihren eigenen Weg zu gehen und selbstständig Entscheidungen zu treffen. Kombiniert mit dem speziellen Animationsstil von Telltale und einigen unerwarteten Wendungen zählt The Walking Dead: Season 1 eindeutig unter die besten Zombie Spiele auf dem Markt. Mittlerweile ist das Spiel auch für mobile Geräte erschienen und gehört damit schon fast zu den top 10 Android Games 2023. Auch für iOS-Nutzer gibt es natürlich eine Version. So wird das eigene Smartphone zum Zombie Spiele Handy.
3. Left 4 Dead 2
Mit dem Erscheinungsjahr 2009 hat Left 4 Dead 2 schon einige Jahre auf dem Buckel. Trotzdem kann es mit neuen Zombie Spielen problemlos mithalten. Das Game eignet sich perfekt für alle, denen es zu einsam oder zu gruselig erscheint, sich alleine durch apokalyptische Welten zu bewegen, denn in Left 4 Dead 2 können sie sich mit anderen Überlebenden zusammentun und die gefährlichen Monster Hand in Hand bekämpfen. Der Egoshooter kann zwar auch alleine gespielt werden, die meisten Fans lieben das Zombie Spiel jedoch für die Koop-Funktion. Kann Left 4 Dead 2 es unter die top PC Spiele 2023 schaffen? Wahrscheinlich nicht! Trotzdem finden wir, dass es unter den Zombie Spielen PC zu den Favoriten gehört!
4. Dying Light
Zombie Spiele müssen nicht immer nur in das Survival-Genre fallen, das beweist auch Dying Light. Zwar muss man auch in diesem Titel um das schiere Überleben kämpfen, gleichzeitig hat er viele RPG-Elemente, die Spieler auf unterschiedliche Weise herausfordern. So kann man bspw. seine Fähigkeiten verbessern, nach hilfreichen Gegenständen suchen und eine Open-World-Map erkunden. Apokalyptische Action-RPGs haben seither an Beliebtheit gewonnen. So findet man unter den besten RPG 2023 immer noch Titel wie Fallout New Vegas. Aber auch Dying Light hat einen Platz in den Herzen der Rollenspieler verdient!
5. Resident Evil HD Remaster
Das Originalspiel Resident Evil ist definitiv eines der legendärsten und besten Zombie Spiele aller Zeiten. Der spannende Survival-Shooter aus 1996 hat das gesamte Genre der Zombie Survival Spiele für immer geprägt und wurde auf Grund seiner starken Handlung sogar zur Filmreihe umgeschrieben. Aus einer Forschungseinrichtung sind gefährlichen radioaktive Strahlungen ausgetreten, nur wenige Menschen haben die Folgen dieses Desasters überlebt. Spieler schlüpfen in die Rolle von erfahrenen Killern und müssen versuchen, die letzten Überreste der Menschheit vor dem Untergang zu bewahren. Fast drei Jahrzehnte später ist Resident Evil immer noch ein absoluter Hit. Dank dem HD Remaster kann es nun sogar grafisch mit neuen Zombie Spielen mithalten. Die Spielreihe hält natürlich auch viele andere Titel bereit und hat sogar Zombie Spiele fürs Handy im Angebot. Mehr Auswahl gewünscht? Dann sind hier die best Handy Games 2023.
6. The Last of Us
Seit der Erscheinung der HBO-Serie basierend auf dem Spiel ist The Last of Us wieder in aller Munde. Das Zombie Spiel ist 2013 erschienen und konnte damals zahlreiche Preise abräumen. Das Action-Adventure erzählt die mitreißende Geschichte von Joel und Ellie, die durch ungewöhnliche Umstände zueinanderfinden. Eigentlich soll Joel Ellie nur sicher an einen bestimmten Ort bringen, ihre gemeinsame Reise durch die postapokalyptische Welt lässt die beiden jedoch schnell zusammenwachsen. Begleitet von einem wunderschönen Soundtrack und einem genialen Umgebungsdesign gehört das Spiel klar unter die besten Zombie Survival Spiele. Die Fortsetzung The Last of Us: Part Two treibt die Qualität noch weiter auf die Spitze und zählt für uns als beste Grafik Spiel 2023 – neben anderen Survival Games wie Death Stranding.
7. Plants vs. Zombies
Die Spielreihe Plants vs. Zombies bringt eine völlig neue Idee in die Welt der Menschenfresser: Was wenn übernatürliche Pflanzen die gefährlichen Monster stoppen könnten? Das Tower Defense Spiel ist mittlerweile auf zahlreichen Plattformen erschienen, wird aber besonders gerne auf mobilen Geräten genutzt. Schafft es die Spielreihe sogar unter die best iPhone Games 2023? Das muss wohl jeder selbst beurteilen. Die niedlichen Grafiken gepaart mit dem süchtig machenden Gameplay sind auf jeden Fall Unterhaltung pur!
8. Stubbs the Zombie in Rebel Without a Pulse
Wie bereits versprochen haben es auch Indie Zombie Spiele in unsere Favoriten geschafft. Gute Zombie Spiele müssen schließlich nicht immer mit realistischen Grafiken und merklich großem Budget auskommen. Das beweist Stubbs the Zombie in Rebel Without a Pulse. Endlich können Spieler einmal die Perspektive wechseln und selbst zum Zombie werden. Die wichtigste Aufgabe: So viele Gehirne wie möglich verspeisen! Wer sich ein ausgeklügeltes Zombie Strategiespiel erwartet, wird vielleicht enttäuscht sein. Stattdessen bietet Stubbs the Zombie in Rebel Without a Pulse seichte Action mit jeder Menge Humor. Zu simpel? Dann sind diese Strategiespiele 2023 vielleicht das Richtige!
9. Deadlight: Director's Cut
Der Side-Scroller Deadlight: Director's Cut bringt die Vibes der 80er Jahre in die Welt der Zombie Spiele. Als Randall Wayne müssen sich Spieler durch die von Zombies beherrschte Umgebung bewegen und die Monster dabei mit Fern- oder Nahkampftechniken in die Knie zwingen. Das Besondere an diesem Zombie Spiel für den PC sind jedoch die Grafiken, die mit Licht und Schatten spielen. Die Schatten können genutzt werden, um sich zu verstecken, wodurch das Game eine Stealth-Komponente erhält.
10. Dead Maze
Gute Zombie Spiele müssen nicht viel kosten. Das beweist das Indie Game Dead Maze. Wer beste MMORPG 2023 bereits durchgespielt hat, dem wird dieses spannende MMO sicherlich auch gefallen. Gemeinsam mit Spielern aus aller Welt muss die postapokalyptische Welt erkundet werden, dabei ist man auf gegenseitige Hilfe oftmals angewiesen. Sind die Horden im Anmarsch, stehen 500 verschiedene Waffen zur Verfügung, mit denen man sich verteidigen kann. Du suchst Zombie Spiele kostenlos? Dann ist Dead Maze eine klare Empfehlung!
Zombie Spiele machen nicht nur richtig Spaß, sondern bieten eine echte Herausforderung. Die Zombie Spiele für den PC und Zombie Spiele fürs Handy könnten kaum unterschiedlicher sein, denn die Genrevielfalt ist groß. So findet man Zombie Strategiespiele, Tower Defense oder Stealth Games und vieles mehr. Dazu können sogar Zombie Spiele kostenlos gefunden werden.
Aber was ist das beliebteste spiel 2023? Zombie Spiele wie Dead Space schaffen es sogar auf die Liste!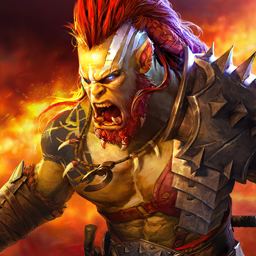 RAID: Shadow Legends
Sammle über 700 Champions & kämpfe um Ruhm