10 giochi zombie immortali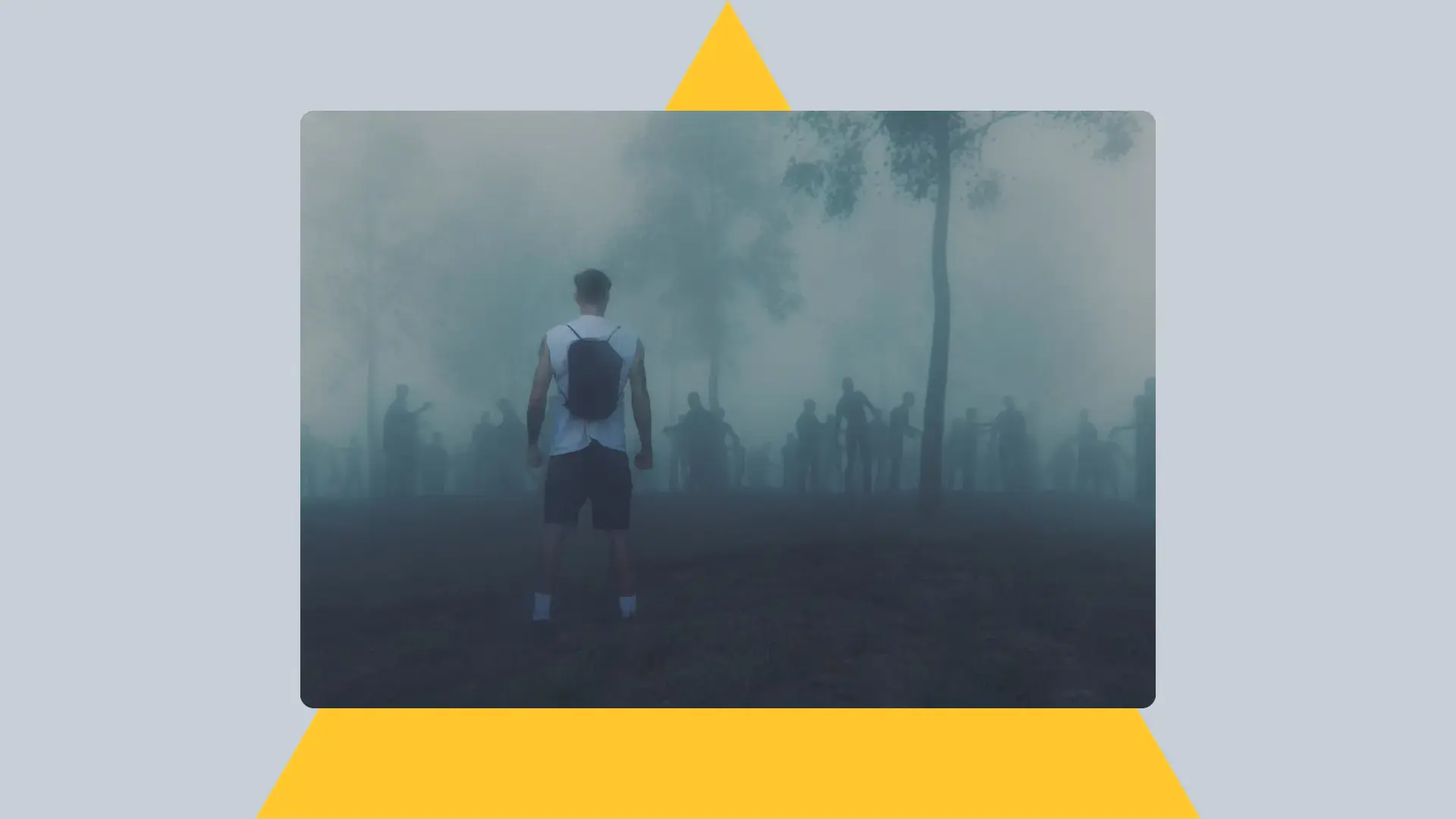 Le strade sono invase da zombie e l'umanità è sull'orlo dell'estinzione ma tu puoi ancora salvare il pianeta! Riuscirai a sconfiggere la minaccia dei non morti prima che sia troppo tardi? Se accetti la sfida, continua a leggere per scoprire la nostra lista esclusiva dei migliori 10 giochi zombie della storia.
Iniziamo la nostra avventura partendo dalle basi.

Cosa sono i giochi zombie?
Come potrai immaginare, i giochi zombie si chiamano così perché la loro trama ruota intorno a queste temibili creature, il cui unico scopo è farti fuori! Cerca di sfuggirgli superando i livelli e ricorda che puoi divertirti gratis su quasi tutti i dispositivi e le piattaforme. Ad esempio, se preferisci i giochi browser, l'offerta di titoli gratuiti è ricchissima e vanta successi del calibro di We Not Survive e Infected Days.
Ovviamente non mancano le opzioni per le console più famose, come Xbox e PlayStation, oltre a soluzioni perfette per chi solitamente scarica giochi sul PC. La scelta è talmente vasta che persino i giocatori più esigenti potranno vivere un'esperienza da brivido tra orde di mostri e personaggi coraggiosi.
Cosa sono i giochi di zombie escape?
I giochi di zombie escape costituiscono un sottogenere in cui l'unico obiettivo del giocatore è riuscire a sfuggire a un ambiente infestato dai non morti. Non vengono assegnati punti extra quando li si uccide, né sono previste missioni che arricchiscono la trama del gioco.
Zombie Apocalypse è un ottimo esempio di questa categoria e offre una buona dose di divertimento, anche se la scelta obbligata per gli amanti del brivido è un'altra: Pandemic Express. In questo titolo, che ha riscosso un enorme successo, i giocatori dovranno sfidare gli zombie in una vera e propria gara di velocità.
Qual è stato il primo gioco zombie della storia?
I giochi zombie a disposizione degli utenti sono ormai migliaia, ma tutti condividono un antenato comune, Entombed. Questo grande classico di Atari del 1982 è riuscito a guadagnarsi un posto nel libro dei record come il primo gioco sugli zombie della storia. La trama è semplice e ruota intorno a un archeologo che cerca di sfuggire a queste creature mostruose mentre attraversa un labirinto (se ti sembra familiare, probabilmente hai già giocato a Pac-Man).
Qual è il miglior gioco zombie sul mercato?
Compilare una lista dei migliori giochi di zombie è un'impresa ardua, soprattutto considerando l'enorme offerta di titoli a disposizione degli utenti. Nonostante ciò, siamo riusciti a selezionare 10 delle opzioni meglio riuscite nella storia di questo genere, includendo nomi famosi e prodotti indipendenti.
I giochi zombie più famosi
Iniziamo proprio dalla categoria dei più celebri, scoprendo subito sei titoli leggendari, prima di passare alle chicche che solo i giocatori più appassionati conoscono.
1. Dead Space
Secondo le parole del suo stesso autore, Ben Wanat, Dead Space è una sorta di Resident Evil 4 ambientato nello spazio. L'azione si svolge sull'astronave USG Ishimura e la tua missione è esplorare i ponti per sfuggire all'orda famelica. Tenendo conto del buon lavoro fatto dagli sviluppatori e di alcune funzioni speciali come la possibilità di usare i laser, non potevamo che inserirlo tra i migliori giochi zombie.
2. The Walking Dead: Season 1
Si tende a considerare i giochi zombie come dei titoli con una trama poco sviluppata e personaggi superficiali, ma The Walking Dead è la dimostrazione che anche questo genere ha molto da offrire. Gli sviluppatori hanno infatti deciso di lasciare la storia nelle mani dei giocatori: ogni volta che prenderai una decisione, potrai vivere un'esperienza unica e diversa dalla precedente. Tutto ciò è inoltre arricchito da ottime animazioni e colpi di scena.
3. Left 4 Dead 2
Uno dei segreti del successo dei giochi zombie è dato dal senso di isolamento e paura provocato dai mondi spettrali in cui sono ambientati. Left 4 Dead 2 sfrutta questo aspetto e rende l'azione ancora più appassionante offrendoti la possibilità di collaborare con altri giocatori per sconfiggere gli zombie controllati dall'intelligenza artificiale.
4. Dying Light
Dying Light supera la categoria dei giochi zombie mescolando generi diversi. Dovrai combattere i non morti come sempre, ma in questo caso non avrai a disposizione gli strumenti che ti offrono gli altri giochi; in Dying Light dovrai infatti cercare gli oggetti, affinare le tue abilità di combattimento ed esplorare un mondo aperto. Ovviamente, mentre cercherai di portare a termine la missione, gli zombie faranno di tutto per fermarti.
5. Resident Evil HD Remaster
I giochi zombie sono tantissimi, sia gratis che premium, ma quelli in grado di entrare nella leggenda come Resident Evil sono pochissimi. Il successo di Capcom è stato lanciato nel lontano 1996 ma da allora si sono susseguiti aggiornamenti e nuove versioni.
A prescindere dal capitolo da te scelto, l'obiettivo rimane lo stesso: si è verificata una fuga di radiazioni, i sopravvissuti sono pochi e tu, killer professionista, devi trovare un modo per sfuggire alla minaccia e salvare quel che resta dell'umanità. L'atmosfera inquietante e realistica di Resident Evil ha contribuito enormemente al successo di questa serie iconica.
6. The Last of Us
Il capolavoro di Naughty Dog del 2013 ha avuto un'accoglienza strepitosa e continua a essere considerato uno dei migliori giochi zombie sul mercato. Dovrai indossare i panni di Joel, un trafficante che cerca di portare Ellie in salvo mentre gli Stati Uniti attraversano un'epoca post-apocalittica.
Le ragioni per appassionarsi a questo gioco sono molte, tra cui la visuale in terza persona: può sembrare che questa allontani dall'azione ma, in realtà, il titolo riesce a compensare questo aspetto catapultandoti al centro della battaglia quando le cose si fanno difficili.
Le sorprese non finiscono qui, dal momento che The Last of Us consente anche di costruire le proprie armi in un modo a dir poco originale e divertente. Ed è proprio la combinazione di strategia e creatività a rendere questo gioco un vero e proprio "immortale" nel suo genere.
I migliori giochi zombie indipendenti
Chiudiamo la nostra lista dei migliori giochi zombie con quattro titoli indipendenti che dimostrano come non sempre i prodotti migliori arrivino dai grandi marchi!
7. Stubbs the Zombie in Rebel Without a Pulse
Stubbs the Zombie in Rebel Without a Pulse è sicuramente uno dei giochi zombie più originali per il semplice fatto che questa volta non dovrai indossare i panni del sopravvissuto ma del mostro! È stato sviluppato da Wideload Games e distribuito da Aspyr Media nel 2005 e il tuo obiettivo è guidare lo zombie Edward "Stubbs" Stubblefield nella sua caccia ai cervelli umani.
8. Deadlight: Director's Cut
Deadlight: Director's Cut ricorda nello stile i classici giochi a scorrimento orizzontale degli anni '80 e, se ami quel genere, non ti deluderà. Dovrai attraversare una serie di corridoi infestati dagli zombie guidando Randall Wayne, un'ex guardia forestale dalle grandi abilità che può fare fuori i mostri da vicino e da lontano. Il motivo principale per il quale abbiamo scelto questo titolo è il modo in cui gioca con luci e ombre, tanto che per vincere dovrai approfittare dei punti oscuri.
9. Project Zomboid
Project Zomboid farà la felicità degli appassionati dei giochi d'azione-avventura a mondo aperto come Grand Theft Auto. È ambientato a Knoxville, una cittadina messa in quarantena per una fuga di zombie e nella quale dovrai passare da un edificio all'altro in cerca di cibo e armi per difenderti. Come potrai immaginare, è molto più facile a dirsi che a farsi, soprattutto considerando l'immancabile orda di creature mostruose tipica dei giochi zombie.
10. They Are Billions
Sai cosa fa più paura di uno zombie? Un miliardo di zombie! Questo titolo indipendente si basa sull'idea di moltiplicare all'infinito i mostri che popolano questo genere. La tua missione è sopravvivere ai continui attacchi che il gioco sferra su mappe generate casualmente. Per riuscirci, dovrai costruire una fortezza e procurarti provviste e soldati per difenderti. Se cerchi giochi zombie in grado di farti vivere un'esperienza adrenalinica, They Are Billions è la soluzione perfetta.
Sfida i non morti
Eccoci giunti alla fine della nostra lista dei migliori 10 giochi zombie sul mercato. Che si tratti di un titolo di moda o di un'opzione indipendente, siamo certi di essere riusciti a trovare qualcosa di adatto a tutti i gusti. Cosa stai aspettando? Scegli il tuo gioco preferito e divertiti a salvare l'umanità!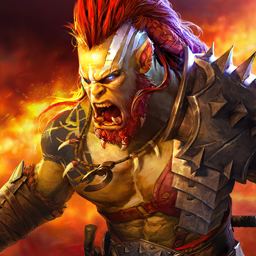 RAID: Shadow Legends
Raccogli 700+ Campioni & Battiti Per La Gloria