DreamHack: Eventdaten, Hintergrund & mehr Infos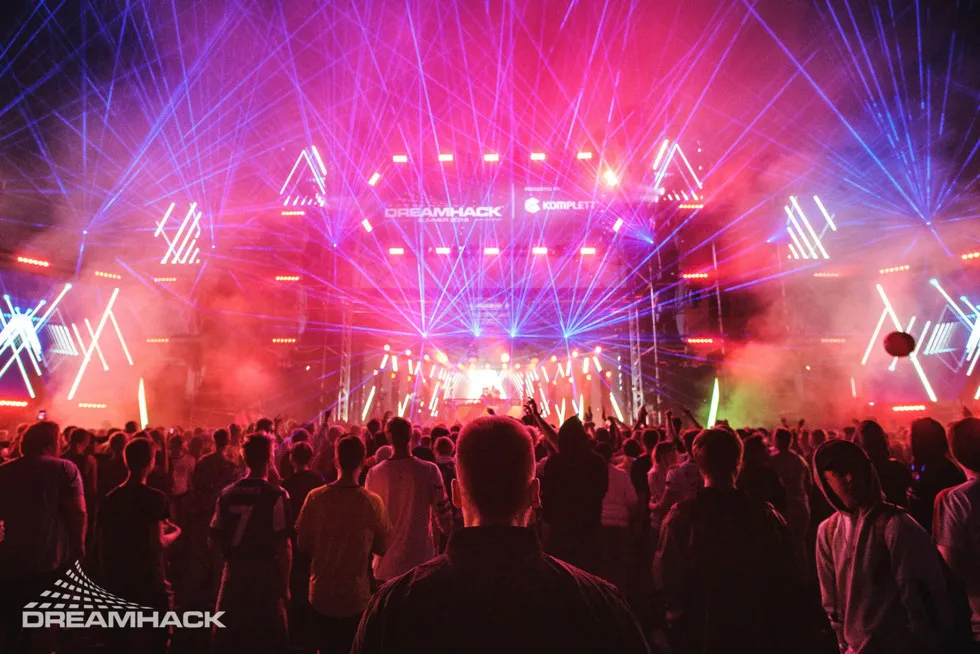 Für E-Sport- und Gaming-Events der Extraklasse gibt es im Grunde nur eine Produktionsfirma, auf die alle Augen gerichtet sind: DreamHack.

Die DreamHack 2022 wird bereits mit großer Aufregung erwartet. Es stehen zehn Events in neun Städten sowie offene Wettbewerbe in den Startlöchern. Damit wird es für die führende Produktionsfirma im Gaming-Bereich wieder einmal ein volles Jahr. Fragst du dich, warum es DreamHack besser macht als alle anderen? Lies weiter und finde es heraus!
Falls du auf dem Gebiet noch neu oder kein großer E-Sport-Fan bist, weißt du eventuell noch nicht, was DreamHack ist oder warum die Events so unglaublich beliebt sind. Hier findest du alles zu den größten LAN-Partys und Gaming-Events rund um den Globus – vom DreamHack Register über die Eventdaten bis hin zu allen Infos zur Fortnite DreamHack.
Was ist DreamHack und was findet dort statt?
DreamHack ist eine der größten Produktionsfirmen im Gaming-Bereich. Unter dem Motto "Where the gaming community comes to life" (dt.: "wo die Gaming-Community zum Leben erwacht"), ist DreamHack für einige der größten und besten Events der Branche verantwortlich.
Tatsächlich wurde die schwedische Firma sogar vom Guinness Buch der Rekorde für die größte LAN-Party und das größte Computer-Festival der Welt anerkannt. DreamHack hielt zuvor auch den Rekord für die schnellste Internetverbindung bei einem großen Gaming-Event inne, bevor es von The Gathering in Norwegen geschlagen wurde.
Kurz gesagt handelt es sich bei DreamHack um eine Produktionsfirma, die Events organisiert, bei denen tausende von Spielern zusammenkommen, um alle möglichen Konsolen- und PC-Spiele zu spielen. Egal, ob man Spiele kostenlos Download spielt, Hardcore-Gamer ist oder sich einfach nur für die Branche interessiert, hier ist jeder willkommen. Neben den LAN-Partys umfassen die Events nämlich auch Ausstellungen, Partys und alle möglichen Aktivitäten.
Für alle der Gaming-Elite umfassen DreamHack-Events zudem professionelle E-Sport-Turniere. Die DreamHack Open bietet dabei Gamern eine Chance, sich zu beweisen und sich für die großen Ligen zu qualifizieren.
Did anyone watch the #IEM finals this past weekend? 🤩

Can't wait to host the ESL Pro League at our DreamHack festivals this year. pic.twitter.com/Pk7islJv9i

— DreamHack (@DreamHack) March 3, 2022
Wie es bei allen Erfolgsgeschichten der Fall ist, musste aber auch DreamHack einst unten beginnen und sich den Weg nach oben erarbeiten. Die Firma wurde 1994 gegründet und hielt das erste Event in Malung in Schweden ab. Seither hat sich das Unternehmen in zahlreichen Gebieten weiterentwickelt und vergrößert.
Ein Deal mit Modern Times Group trieb das Wachstum des Unternehmens an. Nachdem es ein Teil eines Imperiums im digitalen Entertainment geworden war, standen DreamHack die nötigen Ressourcen zur Verfügung, um noch mehr Events zu veranstalten und Deals mit großen Namen der Branche zu landen, wie etwa mit Epic Games.
Heute finden Events wie Fortnite DreamHack, Epic Games DreamHack und die DreamHack Open Hand in Hand mit den internationalen E-Sport-Turnieren statt. Dabei gibt es einige Faktoren, die DreamHack zum führenden Namen im E-Sport und Gaming machen.
DreamHack Pro Competitions
Jedes DreamHack Event umfasst Gaming-Turniere auf Profi-Niveau. Tatsächlich sind die Turniere bei jedem Halt das Highlight der Events.
Durch die Verbindung mit führenden E-Sport-Spielen wie CS:GO treten einige der besten Counter-Strike-Spieler bei Events wie den DreamHack Masters an.
Namen, die man im Auge behalten sollte, umfassen Oleksandr "s1mple" Kostyliev, Sergei "Sergiz" Atamanchuk und Mathieu "ZywOo" Herbaut.
Die DreamHack Open sind eine jährliche Turnierreihe für aufstrebende E-Sport-Teams. Sie sind Teil der ESP Pro Tour und CS:GO-Teams können online den Button DreamHack Register nutzen, um sich anzumelden.
Die Gewinner der Turniere auf dem Challenger-Niveau sammeln Punkte, um es in die EPT Masters Championship zu schaffen. Diese Turniere finden online statt und sind im Grunde Zulieferer für die großen Ligen.
Epic Games DreamHack
Die Partnerschaft zwischen Epic Games und DreamHack entstand in Folge von diversen interessanten Gaming-Events, wie etwa die DreamHack Open Featuring Fortnite.
Wann ist DreamHack Fortnite?
Doch was ist die Fortnite DreamHack 2021 und wann ist DreamHack Fortnite 2022? Die DreamHack Fortnite findet 2022 Ende Juli statt und kommt mit einer Reihe an Wettkämpfen im beliebten Battle-Royale-Game daher, die sich über fünf Tage und diverse Kategorien erstrecken. Das Event ist für alle geöffnet, die sich auf dem Schlachtfeld beweisen wollen.
Wann ist Duo DreamHack 2021?
Bei der Fortnite DreamHack 2021 handelt es sich um ein sogenanntes Duo-Event. Das bedeutet, Spieler brauchen einen Partner, um bei dem Turnier dabei sein zu können. Wann ist die Duo DreamHack 2021? Die DreamHack Fortnite 2021 fand im Oktober statt. Dieses Jahr steigt das Event im Juli.
DreamHack ist bereits seit langem ein Ort, an dem die Gaming-Community zusammenkommt, um sich unter anderem in MMORPGs aus 2022 zu messen, auf dem Battle-Royale-Schlachtfeld sein Bestes zu geben und seine Gamer-Skills auf eine neue Stufe zu heben.
MMO-Fans können jetzt dank Epic Games und DreamHack online an den Fortnite-Turnieren teilnehmen, die den Fokus komplett auf die Gaming-Community legen. Doch die Events machen nicht nur Spaß, sondern versprechen auch saftige Preispools mit bis zu $250.000.
Warum sind DreamHack Events so beliebt?
Die Festivals sind deutlich mehr als nur ein Ort, an dem Leute Spiele spielen. Es geht hier um mehr als spannende kostenlose PC Spiele 2021 oder im Stream Sniper Skills zu zeigen. Denn hier warten sowohl Turniere auf Profi-Niveau als auch offene Events auf die Community. Doch nicht nur das. Denn DreamHack bietet auch die Infrastruktur, um riesige LAN-Partys abzuhalten.
Dazu müssen Teilnehmer sich mit dem DreamHack Register Button online anmelden, ihren eigenen PC mitbringen und sich mit dem Netzwerk verbinden. Das bedeutet, es wird nicht online gespielt, sondern der Spiele PC Download ist hier gefragt, um lokal zu spielen.
Hinzu kommt, dass die Events Cosplay, exklusive Vorstellungen von Filmen und Games, Kunst, Aktivitäten und Live-Musik von Bands wie Trivium umfassen.
Kurz gesagt: DreamHack Events sind deutlich mehr als E-Sport-Turniere – es handelt sich vielmehr um umfassende Entertainment-Erlebnisse der Extraklasse.
DreamHack und ESL
Obwohl sich DreamHack Events nicht ausschließlich um Gaming drehen, kann die Verbindung des Unternehmens mit E-Sport kaum genug hervorgehoben werden. Hier wird Profiteams nicht nur die Bühne geboten, um vor einem riesigen Publikum zu spielen, sondern DreamHack ist inzwischen viel mehr und hat sich zu einer echten Kultur entwickelt.
Heutzutage wollen Leute nicht nur bei der DreamHack dabei sein, sondern sie wollen bei den Open-Turnieren mitmachen und ihre Ausnahmetalente, die sie zum Beispiel in free MMORPG Deutsch gesammelt haben, zur Schau stellen, um es eventuell ebenfalls als Profi-E-Sportler zu schaffen.
Außerdem gilt es, das Aussehen und die Atmosphäre der DreamHack Events hervorzuheben. Das Unternehmen investiert stets immense Geldsummen, um sicherzugehen, dass die Infrastruktur hinter den LAN-Partys unübertrefflich ist.
Auch wird jedes Mal massiv in zusätzliche Aktivitäten investiert. Von Bands bis hin zu Tabletop-Turnieren und Dodgeball-Wettkämpfen ist alles dabei.
Das Ziel ist es, Events zu veranstalten, die jeder genießen kann, egal ob man ein Hardcore-Gamer oder Gelegenheitsspieler, der am liebsten Handy Spiele daddelt, ist.
Damit sind die Events allerdings nicht nur für alle Teilnehmer etwas Tolles, sondern auch für den E-Sport allgemein. DreamHack hat dabei geholfen, mehr Aufmerksamkeit auf Gaming zu ziehen und auch das Interesse von Leuten außerhalb der Branche zu wecken. Auch wer nicht die beste Spieleplattform kennt oder sich nur mit free Spielen kostenlos gelegentlich die Zeit vertreibt, ist bei der DreamHack willkommen.
Im Zuge dessen hat sich E-Sport viel mehr dem Mainstream genähert, sodass sich inzwischen immer mehr Menschen fragen "wie streamt man auf Twitch PC?", um sich ebenfalls den Weg zum E-Sport zu bahnen.
DreamHack 2022 Kalender: Wann ist DreamHack?
Wann ist DreamHack in diesem Jahr? Während der DreamHack 2021 Kalender mit Online-Events eine Ausnahme war, ist die DreamHack 2022 wieder mit reichlich Live-Action am Start.
Die DreamHack 2022 bietet jede Menge Spannung. Im Laufe des Jahres werden wir eine klare Weiterentwicklung der DreamHack 2021 sehen. Also, wann ist DreamHack?
DreamHack 2022 Events
DreamHack Dallas: 3. - 5. Juni
DreamHack Summer (Jönköping, Schweden): 18. - 21. Juli
DreamHack Valencia: 1. - 3. Juli
DreamHack Melbourne: 2.- 4. September
DreamHack Rotterdam: 14. - 16. Oktober
DreamHack Hyderabad: 15. - 17. Oktober
DreamHack Atlanta: 18. - 20. November
DreamHack Winter (Jönköping, Schweden): 24. - 27. November
DreamHack Madrid: 9. - 11. Dezember
Wie kann man sich bei DreamHack anmelden?
Möchtest du selbst dabei sein und beim Turnier antreten? Doch wie kann man sich bei der DreamHack anmelden? Man kann sich bei der DreamHack anmelden, indem man die offizielle Website besucht und sich dort mit dem DreamHack Register Button registriert. Die Online-Registrierung für die DreamHack erfolgt dann direkt über ein Online-Formular, das jeder Spieler oder jedes Team ausfüllen muss.
Doch man muss natürlich nicht unbedingt mitspielen, um bei der DreamHack dabei zu sein. Wer sich für Games begeistert und gern Handy Spiele online spielt, ein Meister der Gatcha Games ist oder einfach Entertainment pur liebt, kann sich online Tickets für die anstehenden Events sichern.
Selbst wer noch nie ein E-Sport-Event geschaut oder noch nie ein RPG gespielt hat, kann sich bei der DreamHack auf jede Menge Spaß und Unterhaltung freuen. Außerdem sind die Events eine grandiose Möglichkeit, um mehr über die Gaming-Community herauszufinden und die Liebe an Games im echten Leben zu erfahren.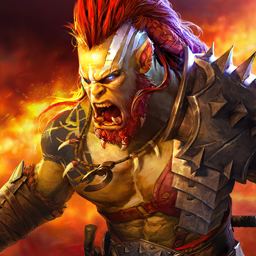 RAID: Shadow Legends
Sammle über 700 Champions & kämpfe um Ruhm