DreamHack: Los eSports y los videojuegos llevados a otro nivel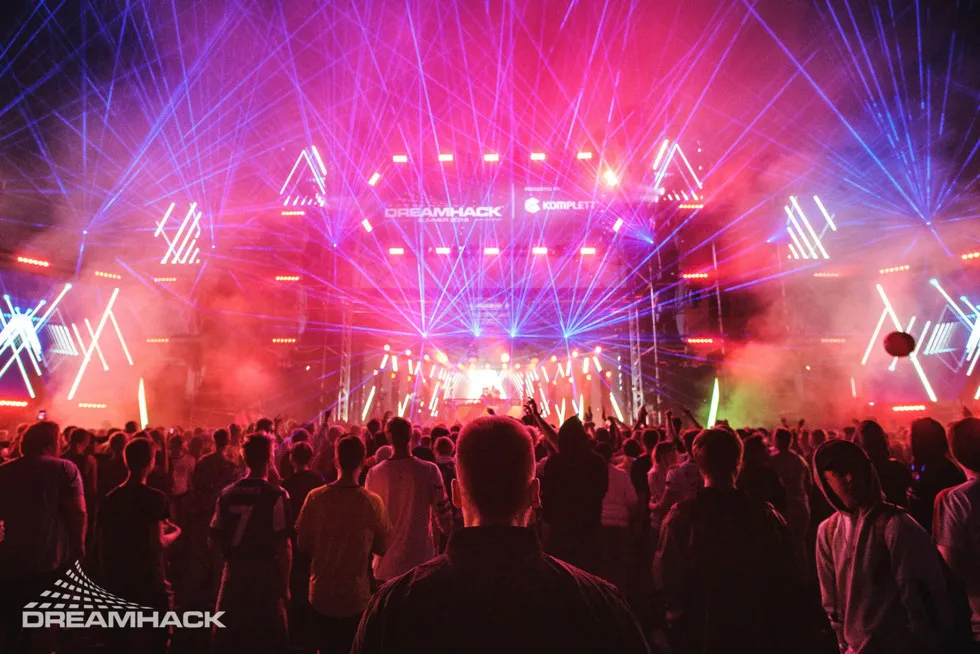 Cuando de festivales eSports y videojuegos de la más alta calidad se trata, solo hay una compañía productora a la cual acudir: DreamHack

Después del DreamHack Beyond, el gran evento virtual del DreamHack 2021, la expectativa crece ante el DreamHack 2022. Diez eventos tendrán lugar en nueve ciudades, además de competiciones abiertas; sin duda, otro año atareado para esta compañía de producción, líder de la industria de los videojuegos.
Sigue leyendo si quieres descubrir en qué se destaca DreamHack en comparación al resto.
Claro está, si eres nuevo en la industria o no eres un gran fanático de los eSports, tal vez no estés familirizado con DreamHack, ni sabrás por qué sus eventos son tan populares.
Pero no te preocupes, te enseñaremos todo lo que debes saber acerca de las fiestas LAN parties y eventos de videojuegos más grandes del mundo.
¿Qué es DreamHack y a qué se dedica?
DreamHack es una de las compañías productoras más importantes en el mundo de los videojuegos. Siguiendo su mantra: «Donde la comunidad gamer cobra vida», DreamHack es la mente maestra detrás de algunos de los más grandes y mejores eventos de la industria.
Tanto es así que esta compañía sueca ha sido reconocida por el Libro Guinness de Récords por organizar la fiesta LAN y el festival informático más grande del mundo gracias, en parte, a su formato de DreamHack online.
DreamHack también ostentaba el récord de la conexión a internet más rápida en un evento de videojuegos a gran escala, antes de que fuera arrebatado por la fiesta LAN The Gathering en Noruega.
En pocas palabras, DreamHack es una compañía productora que organiza eventos en los que miles de gamers se reúnen para jugar todo tipo de juegos para PC y consola. Pero es más que eso; en los eventos no solo vas a encontrar fiestas LAN, también exposiciones, celebraciones, entre otras actividades.
Did anyone watch the #IEM finals this past weekend? 🤩

Can't wait to host the ESL Pro League at our DreamHack festivals this year. pic.twitter.com/Pk7islJv9i

— DreamHack (@DreamHack) March 3, 2022
Por último, para la élite del mundo de los videojuegos, los eventos de DreamHack ofrecen torneos profesionales de eSports, mientras que el DreamHack Open es una oportunidad para que los jugadores demuestren de qué están hechos y califiquen a las grandes ligas.
No podemos dejar de mencionar que, al igual que todas las historias de éxito, DreamHack tuvo que empezar desde abajo y labrarse su propio camino hasta la cima. Fue fundada en 1994 y llevó a cabo su primer evento en la localidad sueca de Malung. Desde entonces, la compañía ha evolucionado y se ha expandido en múltiples direcciones.
Este crecimiento se vió impulsado por su trato con la compañía sueca Modern Times Group. Tras convertirse en parte de un imperio de entretenimiento digital, DreamHack ha contado con los recursos para crear incluso más eventos y negociar acuerdos con referentes de la industria, como es el caso de la compañía estadounidense de desarrollo de videojuegos Epic Games.
Es así como en la actualidad, eventos como Epic Games DreamHack y el DreamHack Open coinciden con la programación internacional de torneos de eSports.
Para que entiendas a qué nos referimos, te presentamos algunas de las razones principales por las que DreamHack es un referente en el mundo de los videojuegos y los eSports.
Competiciones profesionales de DreamHack
Cada evento de DreamHack presenta torneos de videojuegos a nivel profesional. De hecho, son el punto focal de cada estación y la DreamHack Cup es seguida mundialmente por gamers.
Es gracias a los vínculos de la compañía con uno de los principales eSports, CS:GO, que muchos de los mejores jugadores de Counter-Strike del mundo compiten en eventos como DreamHack Masters.
Algunos de los nombres que resuenan son: Oleksandr «S1mple» Kostyliev, Sergei 'Sergiz' Atamanchuk, y Mathieu "ZywOo" Herbaut.
Por su parte, el DreamHack Open es una serie de competiciones anuales para equipos de eSports principiantes. Forma parte del ESL Pro Tour y los equipos de CS:GO pueden entrar en línea y utilizar el botón de DreamHack para registrarse.
Los ganadores de estos torneos de nivel Challenger suman puntos que los ayudan a avanzar al EPT Masters Championship. Podemos ver, entonces, cómo estos torneos se llevan a cabo en línea y sirven de afluentes para las ligas mayores.
Epic Games y DreamHack
La asociación de Epic Games y DreamHack ha dado como resultado una variedad de eventos interesantes de videojuegos, incluyendo el abierto de DreamHack Fortnite. Es así como, durante mucho tiempo, DreamHack ha sido el lugar de encuentro de gamers para probar los mejores MMORPG y más.
Ahora bien, los fanáticos de los MMO pueden registrarse en el DreamHack Fortnite para participar en torneos online enfocados en la comunidad, gracias a su alianza con Epic Games.
Dichos eventos, además de estar cargados de entretenimiento, ofrecen premios que alcanzan los 250.000 USD.
¿A qué se debe la popularidad de los eventos de DreamHack?
Cada festival es mucho más que un lugar para que las personas jueguen. Como ya hemos resaltado, se trata de torneos a nivel profesional, así como de eventos abiertos. Por si fuera poco, DreamHack también provee la infraestructura para fiestas LAN descomunales. Lo único que tienen que hacer los visitantes es traer su ordenador y conectarse a la red de DreamHack online.
Y si eso no es suficiente para lograr que las personas usen el botón para registrarse en el DreamHack Fortnite y otros eSports, los eventos cuentan, además, con concursos de cosplay, proyecciones exclusivas de películas y juegos, piezas de arte, actividades y música en vivo con bandas como Trivium.
En definitiva, los eventos de DreamHack no se tratan solo de videojuegos, son experiencias integrales de entretenimiento.
DreamHack y ESL Pro League
Si bien sabemos que los eventos de DreamHack son más que eventos de videojuegos, no se puede subestimar su conexión con los eSports. Más allá de proporcionar una plataforma a los equipos profesionales para que jueguen frente a enormes audiencias, DreamHack ha dado origen a un movimiento cultural mediante eventos como la DreamHack Cup y la ESL Pro League.
Hoy en día, las personas no solo quieren asistir a DreamHack, también quieren participar en torneos abiertos para tener la oportunidad de convertirse en un gamer profesional de los eSports.
Tampoco se puede subestimar la reputación de los eventos de DreamHack. La compañía invierte grandes sumas de dinero para garantizar que la infraestructura que impulsa las fiestas LAN sea inmejorable.
Asimismo, DreamHack invierte grandes sumas en actividades extracurriculares; la contratación de bandas y la organización de actividades como torneos de juegos de mesa y batallas de dodgeball son algunas de ellas.
El objetivo es llevar a cabo eventos en los que todos, desde los gamers acérrimos hasta los aficionados que solo juegan juegos para móviles, puedan disfrutar.
Esto es lo que hace del DreamHack un evento magnífico, no solo para quienes asisten, si no para los eSports en general. DreamHack se ha dado a conocer dentro del mundo de los videojuegos y ha despertado el interés del público fuera de la industria. En consecuencia, los eSports se han convertido en mucho más que una actividad en tendencia.
Programación de DreamHack 2022
El calendario del DreamHack 2021 dio un giro a todo lo que ya conocíamos gracias al universo digital presentado por DreamHack Beyond, cargado de eventos de juegos online. Pero este año ha vuelto con un amplio abanico de actividades en vivo.
El DreamHack 2022 viene con un despliegue de acción, y a medida que avanza el año veremos su evolución a partir de la serie DreamHack 2021, donde la DreamHack Cup fue muy importante.
Eventos del DreamHack 2022
DreamHack Dallas: del 3 al 5 de junio
DreamHack Summer (Jönköping, Suecia): del 18 al 21 de julio
DreamHack Valencia: del 1 al 3 de julio
DreamHack Melbourne: del 2 al 4 de septiembre
DreamHack Rotterdam: del 14 al 16 de octubre
DreamHack Hyderabad: del 15 al 17 de octubre
DreamHack Atlanta: del 18 al 20 de noviembre
DreamHack Winter (Jönköping, Suecia): del 24 al 27 de noviembre
DreamHack Madrid: del 9 al 11 de diciembre
Quienes estén interesados en vivir la experiencia más allá del DreamHack Beyond y asistir a estos eventos pueden entrar en línea y usar el botón de registro de DreamHack online para comprar sus entradas. De la misma manera pueden registrarse en el DreamHack Fortnite.
Y aunque nunca hayas jugado un RPG, ni hayas usado un generador de nombres para juegos o hayas visto los eSports, ¡son una gran oportunidad para descubrir la esencia de la comunidad gamer y divertirte!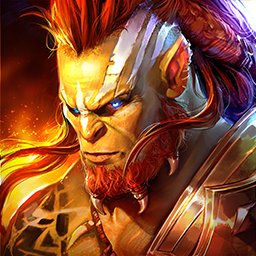 RAID: Shadow Legends
Colecciona 700+ Campeones y lucha por la gloria