DreamHack 2022: l'evento di eSport più atteso dell'anno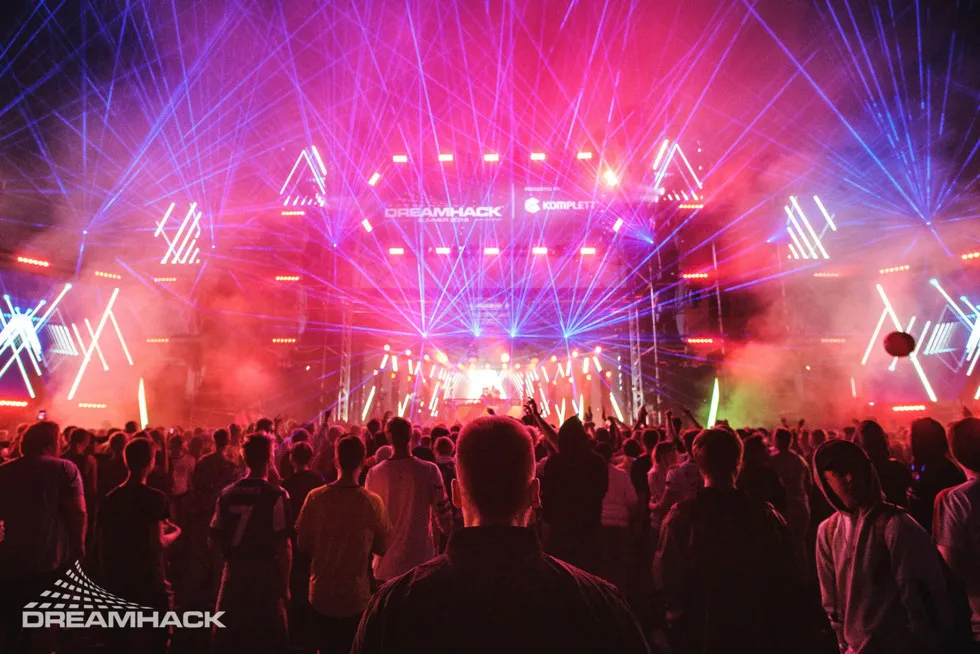 Se stai cercando un evento dedicato esclusivamente a videogiochi ed eSports, c'è solo un posto in cui andare, e questo è il DreamHack.

Per il DreamHack 2022, c'è già un gran fermento. Oltre alle competizioni "open", sono state introdotte dieci tappe in nove città diverse, il che significa un altro vertiginosissimo anno per la società numero uno nell'organizzazione di eventi legati all'industria videoludica.
Continua a leggere per scoprire i motivi che ci hanno spinto a eleggere il DreamHack come il miglior evento di eSports e videogiochi in circolazione.
Se ti sei affacciato da poco al mondo videoludico e magari non segui assiduamente gli eSports, forse non hai idea di cosa sia il DreamHack, né perché i suoi eventi siano costantemente sulla bocca di tutti.
Bene, sei nel posto giusto! Preparati a entrare nel più grande LAN party al mondo.
Che cos'è il DreamHack?
La società svedese DreamHack ha dato il nome a uno degli eventi di eSports più seguiti dagli appassionati. Il DreamHack, infatti, è un circuito di uno dei principali organizzatori di competizioni videoludiche ed eSports a livello internazionale, la tedesca ESL. Sul sito ufficiale di DreamHack campeggia altisonante il motto "where the gaming community comes to life" (dove nasce la comunità videoludica), ma di cosa si tratta esattamente? In sostanza, il DreamHack è una delle menti dietro gli eventi più importanti e apprezzati del settore.
Non a caso la società svedese è stata inserita nel 2013 nel Guinness Book of Records per aver organizzato il più grande LAN party al mondo. E non è tutto! Il DreamHack detiene anche il record di evento con la connessione più veloce di sempre, anche se, nel 2012, è stato battuto dal The Gathering in Norvegia.
Il DreamHack organizza eventi che attirano i giocatori più disparati, dai professionisti ai dilettanti, che si radunano per giocare a ogni tipo di console, giochi per PC o giochi online. Chi bazzica in questo ambiente sa che le fiere dei videogiochi sono ormai diffuse dappertutto, ma il DreamHack è una spanna sopra gli altri. Oltre ai tanto amati LAN party, si possono trovare aree espositive, feste in senso stretto, e ogni genere di attività.
Il DreamHack dà spazio anche a quello che è considerato l'establishment, poiché ospita i tornei dei pro gamer. Fuori dal circuito professionistico, esiste il DreamHack Open, che offre la possibilità a chiunque di mettere in campo le proprie abilità e qualificarsi per qualche competizione importante.
Did anyone watch the #IEM finals this past weekend? 🤩

Can't wait to host the ESL Pro League at our DreamHack festivals this year. pic.twitter.com/Pk7islJv9i

— DreamHack (@DreamHack) March 3, 2022
Come ogni buona storia di scalata verso il successo che si rispetti, anche la DreamHack è partita dal basso. Fondata nel 1994, la società ha tenuto il suo primo evento a Malung, in Svezia. Da allora, il DreamHack si è profondamente trasformato, assumendo forme nuove.
A favorire la crescita della società di Jönköping è stato anche l'accordo siglato col gruppo Modern Times Group. Fatto il suo ingresso nell'olimpo dell'intrattenimento digitale, infatti, la DreamHack ha avuto modo di attingere a maggiori risorse per la creazione di eventi, consolidando sodalizi con giganti dell'industria come Epic Games.
Oggi, eventi come il DreamHack Epic Games e il DreamHack Open lavorano in tandem con un ricchissimo programma di tornei di eSport su scala globale. Il giusto equilibrio tra gare professionistiche e tornei aperti al pubblico è il motivo per cui, secondo noi, il DreamHack è il migliore tra gli organizzatori di eventi videoludici di sempre.
Competizioni tra professionisti
Ogni evento organizzato da Dreamhack prevede competizioni tra professionisti. Qualcuno s'arrischia a dire che siano la vera punta di diamante di ogni avvenimento.
Grazie al legame con uno dei più famosi eSports al mondo, CS:GO, molti dei più grandi professionisti di Counter-Strike incrociano i joystick a eventi come il Dreamhack Masters.
Alcuni dei nomi che sicuramente avrai sentito nominare sono "s1mple", alias Oleksandr Kostyliev, "Sergiz", alias Sergei Atamanchuk e "ZywOo" alias Mathieu Herbaut. Se non hai ancora scelto il tuo nome da giocatore, ti consigliamo di dare subito un'occhiata a un generatore di nomi per giochi.
Il DreamHack Open, per esempio, è un circuito annuale di gare, rivolto agli aspiranti team di eSport. Fa parte del torneo ESL Pro Tour, e i team di CS:GO possono registrarsi sul sito di Dreamhack.
I vincitori del livello Challenger guadagnano punti che permettono di accedere al livello Masters dell'ESL Pro Tour. In parole povere, sebbene la prima fase avvenga online, questo sistema serve ad accumulare punti per prendere parte a tornei di livello superiore.
DreamHack Epic Games, DreamHack fortnite, DreamHack Cup
Dall'incontro tra con Epic Games e DreamHack sono nati eventi straordinari come il DreamHack fortnite e il DreamHack Cup. Il DreamHack è sempre stato una specie di "paese dei balocchi" per chiunque voglia provare i migliori MMORPG del 2022 e molto altro.
Inoltre, grazie ai DreamHack fortnite, ai DreamHack Cup e ai DreamHack Epic Games, i fan degli MMO avvertono ancora di più il legame con la community, partecipando a tornei di Fortnite online. Oltre a garantire un alto livello di intrattenimento, questi tornei elargiscono premi fino a 250.000 dollari. Mica male!
Cos'ha il DreamHack che gli altri non hanno?
Ogni festival a tema videoludico è molto più di un posto in cui ci si raduna per giocare a qualche videogioco. Come abbiamo già detto, c'è spazio sia per i tornei professionistici che per le competizioni "open". Ma ciò che distingue il DreamHack dagli altri eventi eSport è l'immensa portata dei suoi LAN party.
Chi partecipa deve solo portare il proprio computer e connetterlo alla rete.
Se questo non ti ha ancora convinto a registrarti, ricorda che il DreamHack dà accesso a un'infinità di attività: cosplay, proiezioni esclusive di film e videogiochi, aree espositive, musica dal vivo con band del calibro di Trivium.
Il DreamHack è molto più di un evento di eSports: è intrattenimento allo stato puro.
Il DreamHack e ESL
Come avrai già intuito, non tutto ruota attorno al gaming durante il DreamHack, ma è pur vero che il rapporto "intimo" della società svedese con gli eSports non passa di certo inosservato. Oltre a offrire ai team di professionisti la possibilità di esibirsi davanti un'immensa platea, il DreamHack ha trasformato radicalmente il modo di intendere gli eventi di eSports.
Oggi chi partecipa al DreamHack, non lo fa solo per puro divertimento. Per molti, cimentarsi nelle gare "open" è diventato un trampolino di lancio nel mondo degli eSports.
Inoltre, anche l'occhio vuole la sua parte, perciò un altro aspetto da non trascurare è la cura con cui viene allestito, e di conseguenza le emozioni che regala ai partecipanti. La società, infatti, spende ogni anno cifre esorbitanti per fare in modo che suoi LAN party siano assolutamente imbattibili. Ad esempio, investe moltissimo nelle attività di contorno come concerti, tornei di giochi da tavolo o palla avvelenata.
Lo scopo è quello di organizzare un evento che soddisfi il gusto di tutti, dal giocatore hardcore, che magari prende parte anche alla ESL Pro League, al pantofolaio dilettante che predilige i giochi per cellulare.
Insomma, il DreamHack è un evento pazzesco non solo per chi partecipa, ma per l'eSport in generale, dal momento che ha dato maggiore visibilità al gaming, facendo confluire anche molte persone estranea all'industria. Il rovescio della medaglia, tuttavia, è che ormai l'eSport non è più considerato un gioco di nicchia.
Date del DreamHack 2022
Come saprai, il DreamHack 2021 è stato abbastanza sui generis poiché si è svolto tutto online. Ma, per fortuna, quest'anno ci si è rimessi in carreggiata con un nuovissimo programma di eventi in presenza.
Rispetto al DreamHack 2021, il programma del DreamHack di quest'anno è tutto improntato sull'azione.
Date DreamHack 2022
3-5 giugno, DreamHack Dallas, USA
18-21 luglio, DreamHack Summer Jönköping, Svezia
1-3 luglio, DreamHack Valencia, Spagna
2-4 settembre, DreamHack Melbourne, Australia
14-16 ottobre, DreamHack Rotterdam, Paesi Bassi
15-17 ottobre, DreamHack Hyderabad, India
18-20 novembre, DreamHack Atlanta, USA
24-37 novembre, DreamHack Summer Jönköping, Svezia
9-11 dicembre, DreamHack Madrid, Spagna
Se ti sei perso il DreamHack 2021, e sei interessato a qualche evento, vai sul sito di DreamHack, registrati e acquista subito il tuo biglietto. Poco importa se non hai mai giocato a un RPG, o se non hai la più pallida idea di come si svolga una gara di eSports: il DreamHack è il modo migliore di affacciarsi al gaming, conoscere la sua community, fare nuove amicizie e soprattutto divertirsi da matti!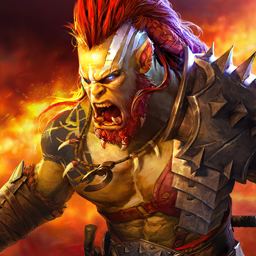 RAID: Shadow Legends
Raccogli 700+ Campioni & Battiti Per La Gloria