Transformer Games (Spiele)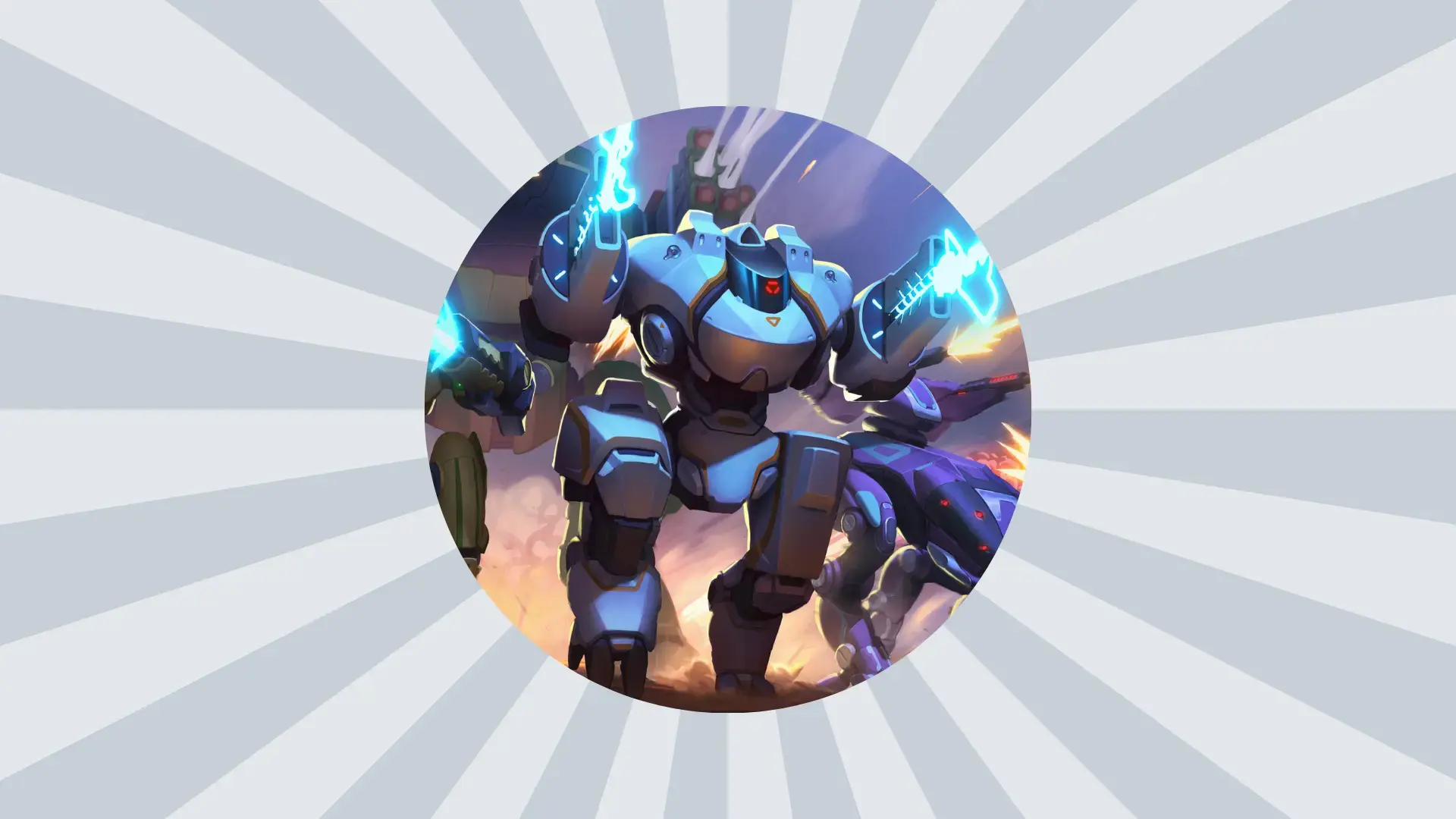 Das Transformer Franchise ist erneut gewachsen und mit einem brandheißen Blockbuster in den Kinos angekommen. Transformer: Aufstieg der Bestien ist bereits der siebte Film der Reihe, daneben sind unzählige Videospiele entstanden.

Tatsächlich ist die Auswahl an Spielen deutlich umfangreicher und geht bis ins Jahr 1985 zurück. Die lebendigen Maschinen finden sich auf zahlreiche Plattformen wieder – von Browsergames bis zu Downloads auf dem PC – und sind in verschiedenen Genres angesiedelt. Egal wie sehr man Bumblebee und Optimus Prime liebt, man kann sie nicht alle spielen. Deshalb gibt es bei uns die Top 10 der Transformer Games, die man auf keinen Fall verpassen sollte!
Welcher Titel ist der beste unter den Transformer Games?
Es ist gar nicht so einfach, beste Games 2023 zu küren! Besonders unter den Transformer Games ist die Auswahl nämlich ganz schön groß. Das Franchise hat bereits unzählige Titel herausgebracht – und das über die letzten (fast) 40 Jahre. Wir haben in unserer Top 10 deshalb eine bunte Mischung an alten und neuen Games für unterschiedliche Plattformen. Egal ob du lieber einen Transformer PC zu Hause hast oder unterwegs auf mobilen Geräten spielen möchtest, wir haben den passenden Titel für dich!
Diese 10 Transformers Spiele haben es in sich
Bist du auf der Suche nach dem besten PC Game 2023 oder möchtest einfach nur deine Liebe zu den Transformers zelebrieren? Dann sind diese zehn Transformer Games genau das Richtige für dich!
10: Transformers: Kampf um Cybertron (2010)
Eines der beliebtesten Transformer Games aus der Reihe ist Kampf um Cybertron, das 2010 erschien. Es handelt sich dabei um einen spannenden Third-Person-Shooter, der die Vorgeschichte der Transformer erzählt. Darin erfahren Spieler, was mit dem Heimatplaneten der Transformers passiert ist, lange bevor Autobots und Decepticons auf die Erde gekommen sind.
Das Transformers Spiel erschien für die PlayStation 3, Xbox 360 und Microsoft Windows und freute sich über gute Kritiken und Begeisterung unter Fans. Wer tiefer in die Geschichte eintauchen und mehr über die Hintergrundgeschichte der riesigen Roboter erfahren möchte, ist mit diesem Shooter bestens beraten.
9. Transformers: Devastation (2015)
Für die PlayStation4, Xbox One und Microsoft Windows hält das Franchise ein besonders unterhaltsames Transformers Game bereit. In Transformers: Devastation konnten sich Spieler richtig hineinversetzen, was es bedeutet, selbst einer der berühmten Roboter zu sein. Das Hack-and-Slay erzählt die Geschichte von dem ersten Zusammenschluss der Autobots auf der Erde, um die Decepticons aufzuhalten.
Besonders das Design des Spiels kam bei vielen Fans gut an, denn es fängt das Flair der Comicserie ein und löste bei vielen damit pure Nostalgie aus.
8. Transformers: Rise of the Dark Spark (2014)
Viele Transformer Games versuchen eine Brücke zwischen den Filmen und Spielen zu schlagen. Bei Transformers: Rise of the Dark Spark ist das besonders gut gelungen, denn das Spiel wurde mit einer starken Story ausgestattet, läuft jedoch parallel zum Film Transformers: Ära des Untergangs. Das Action-Spiel hat einen spannenden Kampagnenmodus, der sogar als Koop erlebt werden kann.
Rise of the Dark Spark ist auf zahlreichen Plattformen erschienen und konnte neben dem PC, der PlayStation 4 und der Xbox One sogar auf der Wii U und dem Nintendo DS gespielt werden. Auf einigen Plattformen gab es leider immer wieder technische Probleme, die den Spielspaß ein wenig gemildert haben.
7. Transformers: The Game (2007)
Das Action-Adventure Transformers: The Game erschien zeitgleich mit dem ersten Blockbuster der Filmreihe und wurde durch den Hype von Michael Bays Kinohit zum Erfolg. Spieler haben darin die Möglichkeit, die Ereignisse des allerersten Streifens zu erleben, während sie in die Rolle ihrer Lieblingsroboter schlüpfen.
Das Transformers Spiel wurde für viele unterschiedliche Konsolen veröffentlicht und damit einer breiten Masse zugänglich gemacht. Egal ob man den eigenen Desktop zu einem Transformer PC werden lassen oder den Titel auf einer Handheld Konsole erleben will, stehen alle Optionen offen.
6. Transformers: Earth Wars (2022)
Seit einiger Zeit sind die Transformer Games auch auf mobile Geräte gelangt. Wer gerade auf der Suche nach den best Android Games 2023 auf dem Markt ist, darf sich über eine coole Roboterschlacht im Angebot freuen.
Bei Earth Wars handelt es sich um ein Echtzeit-Strategiespiel, in dem man sich für eine der beiden Seiten entscheiden muss: Kämpft man mit den guten Autobots oder doch lieber mit den fiesen Decepticons? Spieler errichten darin ihre eigenen Verteidigungsanlagen und müssen ihre Basis mit der Zeit immer weiter wachsen lassen. Auch iOS-Spieler müssen nicht verzichten, denn Earth Wars kann auch zu den spannendsten iPhone games 2023 gezählt werden.
5. Transformers: Untergang von Cybertron (2012)
Wem Transformers: Kampf um Cybertron gefallen hat, der wird die Fortsetzung lieben. Bei Untergang von Cybertron handelt es sich ebenfalls um einen Third-Person-Shooter, dem wohl beliebtesten Genre unter den Transformer Games. Erhältlich auf der PlayStation 3, Xbox 360 und Microsoft Windows wurde das Spiel schnell zu einem Hit unter Fans.
Gut gefallen hat vielen Spielern die große Auswahl an Robotern, die darin gesteuert werden kann, außerdem spürt man, wie viel Mühen und Arbeit in die Synchronisation des Titels geflossen sind.
4. Transformers: Tactical Arena (2021)
Mobile Spiele werden immer besser, das beweisen auch die new iOS Games 2023. Aber auch das Transformer Spiel Transformers: Tactical Arena kann mit heutigen Konsolentiteln problemlos mithalten.
Spieler betreten darin mit einem selbstgewählten Squad aus Robotern die Arena und müssen sich dort gegen unzählige Feinde durchsetzen. In den spannenden PVP-Kämpfen gegen Nutzer aus aller Welt können die Fähigkeiten der eigenen Transformer weiterentwickelt werden und so unschlagbare Teams entstehen. Als Free-to-Play ist es kostenlos auf iOS und MacOS verfügbar.
3. Transformers: Beast Wars Transmetals (1999)
Natürlich darf bei einem Franchise, das so viele Jahre auf dem Buckel hat, auch ein wenig Retro-Flair nicht fehlen. Deshalb hat es auch Transformers: Beast Wars of Transmetals in unsere Liste geschafft.
Wer eines der Transformer Games spielen möchte, die noch vor der Filmreihe erschienen sind, der kann hier zugreifen. Es handelt sich dabei um ein 2D-Kampfspiel, das in unterhaltsamen 1-gegen-1-Runden ausgetragen wird. Zum Spielen benötigt man allerdings eine Nintendo 64 oder PlayStation – oder greift auf Emulatoren zurück. Den Titel als beliebtestes Spiel 2023 wird Beast Wars Transmetals zwar nicht erhalten, unter die besten Transformers Spiele gehört es jedoch allemal!
2. Transformers: Battlegrounds (2020)
In Transformers: Battlegrounds ist eine starke Taktik gefragt. Mit einem eigenen Trupp werden die Straßen unsicher – oder besser gesagt sicher – gemacht. Denn natürlich gilt es wieder, die gefährlichen Decepticons zur Strecke zu bringen.
Statt einfach nur wild drauf loszuballern, handelt es sich in diesem Ableger um ein rundenbasiertes Transformers Game, bei dem gut geplant werden muss. Gespielt werden kann sowohl alleine als auch im lokalen Koop-Modus. Wem die besten Strategie Games 2023 gefallen, der wird auch diesen Titel lieben!
1. Transformers: Mission auf Cybertron (2010)
Und schon sind wir bei der Nummer 1 der Transformer Games angekommen. Wir geben zu, Transformers: Mission auf Cybertron ist nicht gerade ein Geheimtipp, doch manchmal weiß die Masse einfach, was gut ist! Das Transformer Game ist 2010 erschienen und wurde schnell zu einem der beliebtesten Titel im gesamten Franchise. Es findet im selben Spieluniversum wie Kampf um Cybertron und Untergang von Cybertron statt, bietet jedoch ein komplett neues Gameplay.
Die meisten Transformers Spiele sind für verschiedene Plattformen konzipiert, doch dieser Titel wurde speziell auf die Nintendo Wii angepasst und nutzt die besondere Steuerung der Konsole. So können die Autobots in diesem Ableger noch effektiver gesteuert werden und Spieler schlüpfen mit ihrem ganzen Körper in die Rolle von Optimus Prime und Co. Was heute durch den technologischen Fortschritt normal geworden ist, war zur damaligen Zeit der Transformer Games absolut wegweisend.
Transformer Games sind eine lustige Unterhaltung für Fans des Franchise und bieten eine große Vielfalt. Sie sind auf vielen Plattformen erhältlich und damit für eine breite Masse an Gamern interessant: Möchte man einen Transformer am PC steuern oder am Smartphone? Alles kein Problem! Genremäßig könnte man sich jedoch ein paar neue Ideen für zukünftige Transformer Games einfallen lassen. Wie wäre es z. B. mit einem neuen Transformer MMORPG? Bis dahin können Spieler allerdings die best MMORPG 2023 auf dem Markt genießen!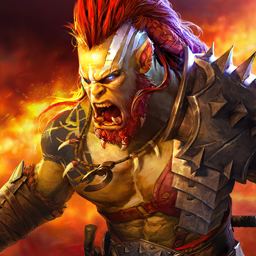 RAID: Shadow Legends
Sammle über 700 Champions & kämpfe um Ruhm