Persönliches Interview mit dem professionellen DOTA-2-Spieler Iceberg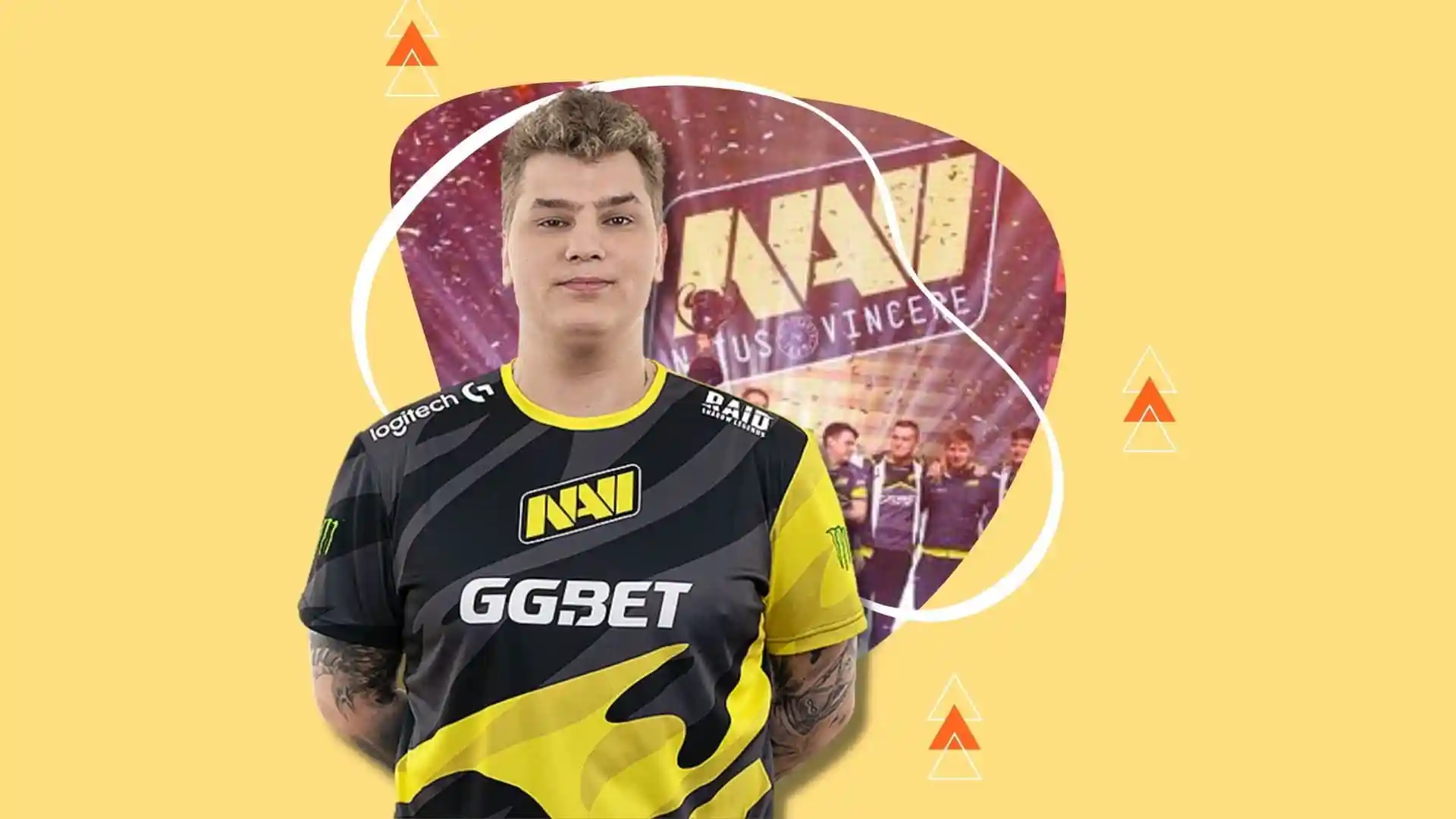 Bogdan Vasylenko, alias Iceberg, ist ein leidenschaftlicher Spieler, der seit 2015 professionell DOTA 2 spielt. Iceberg ist in der Ukraine aufgewachsen und war professioneller Boxer, bevor er sich voll und ganz DOTA 2 gewidmet hat.
Sehen Sie sich das Video an oder lesen Sie das Interview unten!
Hallo zusammen! Unser heutiger Gast ist Bogdan, auch bekannt als Iceberg, und er wird für uns ein paar interessante Frage über sich selbst beantworten. Los geht's!

Bogdan, wann hast du deine Leidenschaft für Videospiele entdeckt?
Als ich 11 oder 12 Jahre alt war.
Was ist passiert?
Eigentlich nichts Spezielles. Ich habe mit ein paar Freunden einen Computer-Club besucht. Und da wurde meine Leidenschaft für eSports-Spiele und andere Spiele geweckt.
Du hast aber nicht sofort angefangen, DOTA zu spielen, oder? Zuerst kam noch etwas anderes?
Hm, ja. Das erste Spiel war Counter Strike. Das haben wir oft gespielt. Dann haben wir irgendwie zu World of Warcraft gewechselt. Ich weiß eigentlich nicht mehr genau wie. Der Übergang von Counter Strike zu World of Warcraft verlief ziemlich reibungslos.
Und dann habt ihr reibungslos von World of Warcraft zu DOTA gewechselt?
Naja, DOTA ist eigentlich World of Warcraft. Oder besser gesagt, es war es damals. Ich meine, das erste DOTA. Wir haben immer häufiger DOTA gespielt und dann haben wir unsere ganze Freizeit damit verbracht.
Kannst du dich daran erinnern, jemals gedacht zu haben, dass du es einmal professionell spielen wirst? Dass du ein professioneller Spieler werden könntest?
Nein, das dachte ich nie.
Wann hast du das erste Mal darüber nachgedacht?
Ich weiss nicht. Irgendwann wollte ich einfach an Turnieren teilnehmen, aber—
Du wolltest gegen Andere spielen?
Ja, genau. Ich habe nicht gedacht, dass ich mit eSports anfangen könnte oder dass ich damit Geld verdienen möchte – nichts dergleichen. Es war eher so, dass ich ab einem bestimmte Zeitpunkt an Turnieren teilnehmen wollte.
Erinnerst du dich an den Moment, als dir bewusst wurde, dass du kein Amateur mehr bist, sondern jetzt zu den professionellen Spielern gehörst?
Nein.
Wirklich?
Nein, daran erinnere ich mich nicht.
Vielleicht kommt dieser Moment noch?
Bis jetzt kam er jedenfalls noch nicht.
Okay, jetzt mal im Ernst. Erzähl uns etwas über dein erstes Turnier oder über deinen ersten Gewinn. Die anderen haben uns zum Beispiel davon erzählt, dass sie Computer-Peripheriegeräte gewonnen haben—
Ja, genau, die Peripheriegeräte. Ich habe ein paar seltsame Peripheriegeräte bei einem LAN-Turnier oder etwas Ähnlichem gewonnen. Ganz allgemein hatte ich jedoch keine Erwartungen. Ich habe nicht versucht, wie jemand zu werden oder eine bestimmte Position zu erreichen. Ich habe einfach gespielt und Spaß dabei gehabt.
Und darum hat alles so gut funktioniert?
Ja. Ich glaube, dass man keine guten Ergebnisse erzielt, wenn man keinen Spaß an dem hat, was man tut.
Okay, sprechen wir über deine Karriere und professionellen Aktivitäten. Erinnerst du dich an das schwierigste Spiel deines Lebens?
Das Schwierigste? Um ganz ehrlich zu sein, ich erinnere mich nicht. Nein, stimmt nicht. Es war das Shanghai Major. Ich habe gegen Tiny gespielt. Es war das Finale... oder nein, war es nicht. Wir haben gegen Fnatic verloren, als wir versuchten ins Finale zu kommen.
In welchem Team hast du gespielt? Spirit?
Ja. Da habe ich gegen Tiny gespielt. Wir waren in der Verliererrunde. Es war ein hartes Spiel. Wir haben zehn Stunden in der Arena gewartet, dann ging unsere Ausrüstung verloren. Wir waren mental erschöpft. Und ich erinnere mich daran, dass ich sehr, sehr schlecht spielte. Wir waren nervös. Aber das macht nichts.
Es ist lange her.
Ja, das war vor langer Zeit.
Und du warst noch sehr jung. Zu jung.
Und das Shanghai Major ist eine grosse Herausforderung für Spieler.
Kannst du uns sagen, wer dein bester Gegner und dein bester Teamkollege ist?
Mein bester Teamkollege? Das ist eine schwierige Frage, die werde ich nicht beantworten.
Okay, dann dein bester Gegner. Wer am schwiergisten zu besiegen war?
Genau.
Das trifft besonders auf deine Position zu: Du begegnest deinen Gegnern von Angesicht zu Angesicht – das ist schwierig.
Ich glaube, das wäre Maybe.
Maybe?
Maybe.
Verstehe. Und gibt es ein Team, das du als besonders stark empfindest? Ein Team, das schwierig zu besiegen ist? Für dich persönlich oder für dein Team.
Momentan gibt es kein solches Team. Aber im Allgemeinen ist das PSG.LGD.
Ja, das Team LGD.
Aber du hast schon länger nicht mehr gegen sie gespielt?
Nein, aber wenn du mich fragst, welches Team meiner Meinung nach das Stärkste ist, ist das LGD. Gegen sie zu spielen ist am schwierigsten. Ihre Aufstellung ändert sich vielleicht, aber sie spielen immer gut.
Okay. Viele eSport-Athleten und andere Athleten auch – wie du ja einer warst – haben Rituale und können generell ziemlich abergläubisch sein. Wie sieht das bei dir aus? Gibt es Rituale oder Gewohnheiten, die sich dir in den Weg stellen können oder dir vielleicht auch helfen?
Nein, ehrlich gesagt nicht. Davon habe ich noch nie etwas gehört.
Ich mag Angst, das gibt mir Energie. Ich habe nie versucht, ihr auszuweichen, stattdessen habe ich versucht, sie als Stärke zu nutzen.
Hast du irgendwelche Spielzeuge, wie zum Beispiel die Bären- oder Känguru-Figuren, die einige Spieler neben ihre Monitore stellen?
Nein, habe ich nicht.
Hm, vielleicht solltest du dir so etwas als Glücksbringer besorgen?
Ja.
Erzähl mir etwas mehr über deinen Trainingsplan. Wie trainierst du? Wie viel Zeit spielst du alleine, zum Beispiel?
In letzter Zeit habe ich sehr viel gespielt. Ich wache meist sehr früh auf. Es hängt natürlich alles vom offiziellen Spielplan ab.
Aber wenn ich trainiere und keine Spiele anstehen, dann stehe ich normalerweise so um 10 Uhr auf und sitze dann bis 10 oder 11 Uhr abends an meinem Computer. Ich verbringe also 12 oder 13 Stunden vor dem Computer, wenn ich in guter Form sein will.
Wenn du also öffentliche Spiele spielst oder mit deinem Team spielst—
Ich spiele öffentliche Spiele oder Clan Wars, ich sehe mir Aufnahmen von Spielen an, analysiere Spiele und den Aufbau..
Das wollte ich gerade fragen: Siehst du dir Aufnahmen von Spielen an?
Ja, natürlich. Mann kann ja nicht die ganze Zeit spielen. Das wäre nicht hilfreich. Deshalb suche ich nach neuen Dingen, die ich analysieren kann. Also ja, im Allgemeinen verbringe ich 12 oder 13 Stunden vor dem Computer.
Wie sieht es mit körperlicher Fitness und Ernährung aus? Helfen dir diese Dinge irgendwie?
Naja, wenn ich trainiere verbrauche ich sehr viel Energie. Meine Ernährung ist ziemlich gesund. Ich esse meine Mahlzeiten zu Hause. Zum Frühstück esse ich normalerweise Porridge oder Rührei. Ich esse alle drei Stunden eine Mahlzeit.
Ich achte aber auf kleine Portionen, sodass ich nicht zu satt bin. Wenn man zu viel isst, fühlt man sich während eines Spiels nicht gut. Aber ja, im Allgemeinen nichts Spezielles.
Was gefällt dir am besten an deinem Leben als eSports-Spieler? Und was magst du an eSports im Allgemeinen? Gibt es etwas, dass dir das Gefühlt gibt, dass das Ganze sich lohnt?
Dass es sich lohnt? Nein, eigentlich nicht.
Du spielst also nur aus Freude am Spiel?
Ja, genau.
Wie sieht es mit dem Geld aus?
Naja, das Geld ist natürlich—
Keine schlechte Sache, oder?
Und was gefällt dir nicht? Was würdest du an deinem harten Leben als Spieler ändern?
Ich würde nichts ändern. Es ist wie Alchemie, weisst du, man bekommt das zurück, was man auch reinsteckt. Vielleicht stimmt es schon, dass ich gut verdiene, aber ich habe auch nicht viel Zeit für Anderes.
Stimmt. Also wäre das vielleicht etwas, das du ändern möchtest? Alles so einzurichten, dass du mehr Zeit für dich selbst hast?
Vielleicht.
Du bist dir nicht sicher?
Nein, ich bin mir nicht ganz sicher.
Du sprichst heute in Rätseln, Bogdan.
Ich bin ein Rätsel. Punkt.
Erzähl uns etwas über deine Pläne. Deine Fans möchten sicher mehr über deine Pläne für dieses Jahr erfahren, professionell und auch persönlich. Hast du dir Ziele gesetzt?
Ja, natürlich.
Kannst du uns mehr darüber erzählen?
Ich möchte das Turnier, The International, gewinnen. Eigentlich habe ich keine anderen Ziele als das.
Wie sieht es mit persönlichen Zielen aus?
Als persönliches Ziel möchte ich mir ein Paar Sneakers kaufen.
Welche Sneakers?
Travis Sneakers.
Travis Sneakers?
Ja.
Die sind ziemlich teuer, oder?
Mhm.
Das ist ein lobenswertes Ziel. BoombI4 möchte auf die Malediven fliegen, das kostet wahrscheinlich gleich viel wie diese Sneakers—
Siehst du, jeder hat so seine Macken.
Genau, da stimme ich dir zu. Welche Aspekte des Spiels würdest du gerne ändern?
Ich?
Ja.
Naja, es gibt viele Aspekte, die ich ändern möchte. Ich würde das Spiel von Grund auf ändern.
Dein Spiel oder DOTA im Allgemeinen?
Ah, du meinst bei DOTA?
Nein, dein Spiel.
Mein Spiel?
Ja.
Naja, ich muss mich besser konzentrieren, wenn ich spiele. Das ist alles. Wenn man sich konzentriert, kommt alles gut.
Was meinst du – müssen sich alle in einem Team gut verstehen und miteinander befreundet sein, um erfolgreich zu sein? Oder ist das nicht wirklich wichtig?
Ich glaube, dass Teams sich ans Prinzip "Zuckerbrot und Peitsche" halten sollten. Wenn jemand etwas Falsches macht, sollte man ihm sofort mitteilen, dass er rausgeworfen werden könnte. Das ist alles.
Kannst du uns etwas Überraschendes über dich erzählen, das die Fans nicht wissen?
Ich weiß nicht...
Du könntest uns über Anime erzählen.
Anime? Ich liebe Anime. Ich habe sogar Socken mit Anime-Mustern.
Das ist sehr unerwartet, Bogdan.
Ja, das weiß niemand.
Du meinst, das WUSSTE niemand. Ich wusste nicht einmal, was Anime war, bis mir jemand davon erzählte. Welcher Anime?
Pain von Naruto.
Verstehe. Wie hat sich deine Erfahrung als Spieler auf deine Persönlichkeit ausgewirkt? Wärst du eine andere Person, wenn du nicht mit eSports angefangen hättest?
Ich weiß nicht. Diese Frage kann ich nicht beantworten. Ich meine, ich habe meinen Weg gewählt. Aber ich glaube, mein Verhalten wäre schon etwas anders. Ich würde zum Beispiel nicht so häufig schreien und ich würde beim Streiten keinen Nerd-Slang verwenden. Also etwas wäre schon anders, ja.
Welchen Weg hättest du im Leben eingeschlagen, wenn du nicht professioneller Spieler geworden wärst?
Ich hätte Teilzeit bei McDonald's gearbeitet.
Nein, ehrlich gesagt habe ich mich schon immer für Geschichte und Genetik interessiert. So etwas in der Art eben.
Diese Themen erlauben einem, sich in verschiedenen Bereichen weiterzuentwickeln. Cool.
Kommen wir zur letzten Frage—
Ich glaube immer noch, dass ich bei McDonald's gearbeitet hätte.
Du hättest aber trotzdem eine Leidenschaft für Geschichte?
Ja, Teilzeit.
Verstehe. Was ist deiner Meinung nach das am meisten unterschätzte Spiel der letzten 20 Jahre und warum?
Half-Life.
Warum?
Ich denke ... Ihr müsst diese Frage Alwayswannafly stellen, er wird euch eine Antwort geben.
Okay, wir fragen ihn auch. Du hast einfach dasselbe wie er gesagt?
Nein, ich habe entschieden, seine Meinung zu unterstützen. Weil ich nicht so viele Spiele gespielt habe. Ich habe mir noch nie überlegt, welches Spiel unterschätzt sein könnte; ich spiele einfach und habe Spaß dabei. Wenn ich ein Spiel mag, frage ich mich nicht, ob andere Spieler es auch gut finden. Das Wichtigste für mich ist einfach, dass ich es mag. Es ist mir egal, was andere denken. Deswegen kann ich die Frage nicht wirklich beantworten.
Verstehe. Vielen Dank.
Bogdan, letzte Woche war dein Geburtstag. Alles Gute!
Vielen Dank.
Was hast du an deinem Geburtstag gemacht?
Ich kann mich nicht erinnern.
Du kannst dich nicht erinnern?
Es war ein ganz normaler Tag. Ich habe viele DOTA-Spiele gespielt. Wir haben Clan Wars gespielt. Das ist alles. Nicht Besonderes.
Überhaupt nichts Besonderes? Hattest du wenigstens Kuchen? Und hast du die Kerzen ausgeblasen?
Es gab keine Kerzen, aber ich hatte Kuchen, ja. Ich habe mir mein Stück mit der Hand abgebrochen. Und so habe ich meinen Geburtstag gefeiert.
Nicht schlecht, nicht schlecht.
Noch eine Frage zu deiner Zukunft: Alle wissen, dass du einmal Boxer warst – es ist Teil deiner öffentlichen Persönlichkeit und du erwähnst es oft in Interviews. Aber die Abonnenten unseres Kanals fragen sich immer noch, warum du das Boxen für immer aufgegeben hast und in den eSport gewechselt bist?
DOTA hat mich einfach mehr begeistert als Boxen, das ist alles. Es ist ganz einfach.
Hilft dir deine frühere Erfahrung als Boxer dabei, mit den Herausforderungen des eSports umzugehen? Vielleicht hilft es dir dabei, dich mental vorzubereiten?
Ja, es hilft. Körperlich.
Du meinst, du schlägst dich mit anderen oder wie?
Es hilft mir dabei, mir höhere Ziele als meine Teamkollegen zu setzen, während ich dabei meine Ziele immer noch mit den Zielen von ihnen abstimme. Ich finde, das ist ziemlich cool.
Viele Leute setzen eSports in Anführungszeichen, wenn sie davon sprechen, und sehen es nicht als richtigen Leistungssport an. Was haben traditionelle Sportarten und eSports deiner Meinung nach gemeinsam? Und warum sollte eSports deiner Ansicht nach nicht unterschätzt werden?
Ich glaube, dass es zwischen den beiden hinsichtlich der mentalen Einstellung viele Ähnlichkeiten gibt. Die Nervosität wegen bevorstehender Turniere und den Konsequenzen unterscheidet sich nicht. Ich glaube, das es eigentlich dasselbe ist. Wenn man zum Beispiel in einem Turnier spielt und die Arena betritt, hat man die gleichen Gefühle, wie wenn man in den Ring steigt.
In der Vergangenheit hast du darüber gesprochen, wie du es dir manchmal schwergefallen ist, dich für DOTA-Spiele zu motivieren. Wie sehr ist das heute noch ein Problem für dich?
Jetzt liegt meine Motivation bei 99 %.
Aber nicht bei 100 %?
Nein, nicht bei 100 %.
Und wie hast du 99 % erreicht? Gibt es eine Methode?
Nein, aber das verbleibende Prozent braucht einfach länger beim Laden.
Aber 99 % ist schon sehr viel, es ist fast perfekt.
Ja.
Wie erreicht man das?
Wie man das erreicht? Alles, was es braucht ist, dass man einmal nicht an einem Major-Turnier teilnehmen kann, weil man krank ist, und man dann seine ganze Existenz hinterfragt. Das ist alles.
Kannst du den perfekten DOTA-2-Spieler für uns beschreiben?
Nein, den gibt es nicht. Perfektion bedeutet für jeden etwas anderes. Es ist subjektiv.
Und was sind die wichtigsten Eigenschaften? Muss man gut mit den Teamkollegen kommunizieren können, gut—
Kommunikation.
Kommunikation?
Kommunikation. Freundlichkeit.
Und wenn man ein Genie ist und wirklich der beste DOTA-2-Spieler ist, der überhaupt nicht mit anderen Spielern kommunizieren kann?
Dann erreichst du nichts, weil die Zusammenarbeit im Team das Ein und Alles ist. Es braucht mindestens eine Person im Team, die einen versteht, sodass diese Person für dich mit dem restlichen Team sprechen kann. So funktioniert es bei DOTA.
Es gibt sehr viele geniale Spieler, die das Spiel sehr gut verstehen, aber sie können einfach nicht kommunizieren.
Vielen Dank für deine ehrlichen Antworten, Bogdan. Ich bin mir sicher, dass unsere Abonnenten und deine Fans es sehr interessant fanden, mehr über dich zu erfahren.
Ja.
Vielen Dank.
Wir hoffen, das Interview hat Ihnen gut gefallen! Verpassen Sie exklusive Inhalte und die interessantesten Treffen in unserem Blog nicht!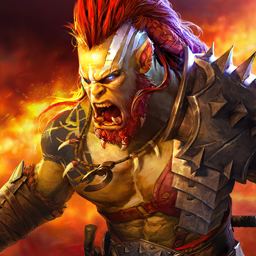 RAID: Shadow Legends
Sammle über 700 Champions & kämpfe um Ruhm