Intervista a un giocatore professionista: Iceberg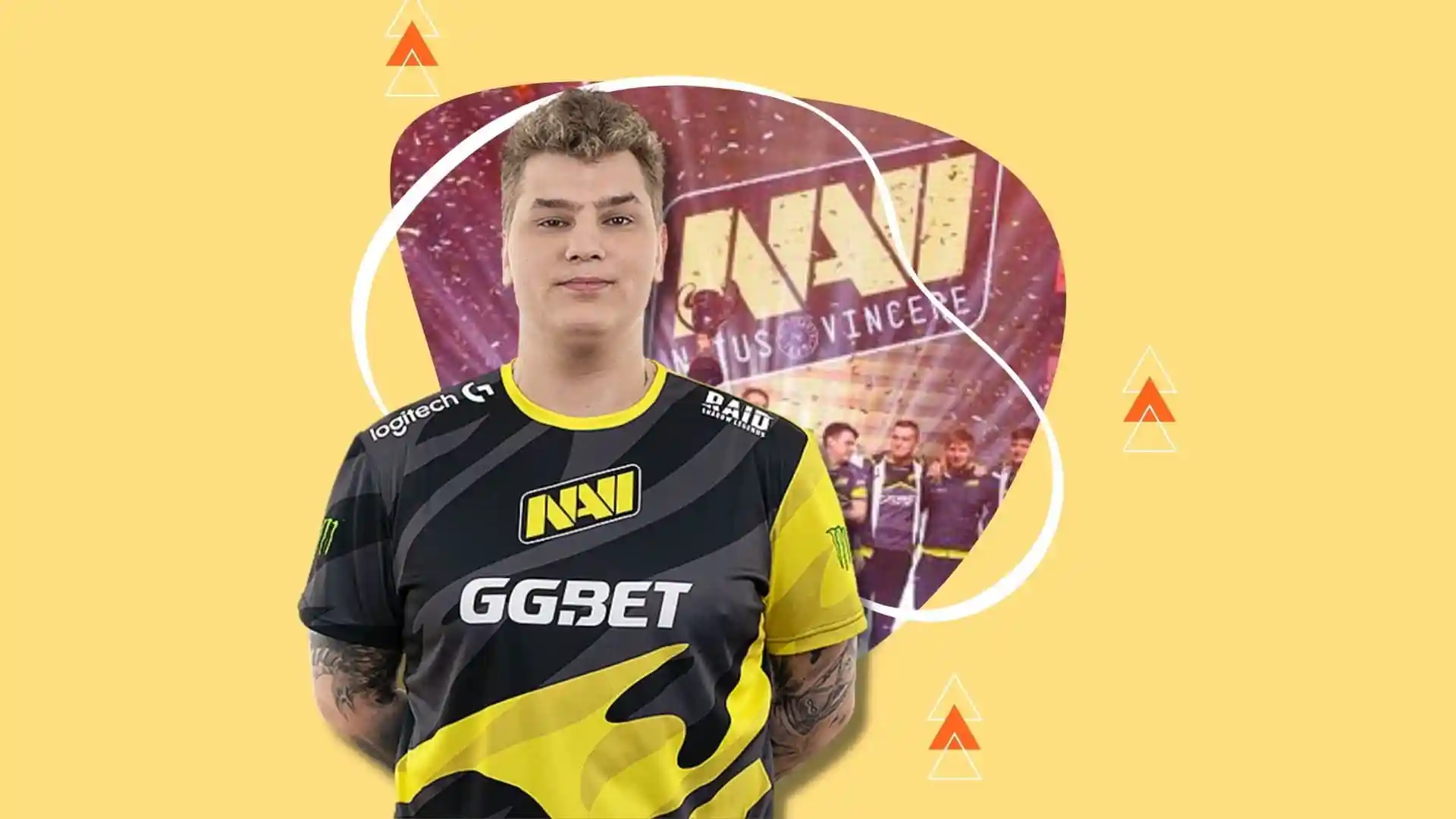 Benvenuti! Il nostro ospite di oggi è Bohdan, alias Iceberg. È venuto a trovarci per rispondere a una serie di domande che abbiamo preparato per conoscerlo meglio. Diamo inizio all'intervista!

Guarda il video o continua a scorrere per l'intera trascrizione dell'intervista qui sotto!
Bohdan, quando è iniziata la tua passione per i videogiochi?
È successo quando avevo circa 11 o 12 anni.
Raccontaci com'è andata.
A dire il vero non è stato nulla di speciale. Frequentavo un club di informatica con i miei amici ed è lì che è nata la mia passione per gli eSport e per i giochi in generale.
Non hai iniziato direttamente con DOTA, vero? C'è stato un altro gioco che hai provato per primo?
Sì, il primo è stato Counter-Strike e ci giocavamo moltissimo. Poi siamo passati a World of Warcraft, anche se non ricordo bene come. In ogni caso il passaggio è stato abbastanza naturale.
E il salto da WoW a DOTA è stato altrettanto semplice?
Beh, a dire il vero DOTA è WoW, o meglio, il primo DOTA lo era in quel periodo. Abbiamo iniziato a giocarci sempre più spesso, fino a quando non ha occupato tutto il nostro tempo libero.
In quel periodo consideravi già la possibilità di giocare a livello professionale? Immaginavi che saresti diventato un gamer pro?
Per niente, non ci pensavo affatto.
Quando hai iniziato a porti questo obiettivo?
Non saprei rispondere. A un certo punto volevo semplicemente partecipare ai tornei però…
Volevi competere con degli avversari?
Esatto. Non puntavo a una carriera negli eSport né volevo farne una fonte di guadagno o altro. È stato così, in un certo momento ho iniziato ad avere voglia di partecipare ai tornei.
Ricordi il momento in cui hai capito di non essere più un giocatore amatoriale ma un vero professionista?
A essere sincero, no.
Davvero?
Già.
Magari il momento non è ancora arrivato!
Proprio così.
Tornando seri, parlaci del tuo primo torneo o della prima volta in cui hai vinto qualcosa. I tuoi colleghi ci hanno raccontato di come si sono aggiudicati le prime periferiche per computer.
Sì, anch'io ho vinto delle periferiche in alcuni tornei LAN. In genere, però, non mi ero creato aspettative, non puntavo a diventare qualcuno o a raggiungere certi obiettivi. Giocavo semplicemente per divertirmi.
Potrebbe essere questo il segreto del tuo successo, non credi?
Sì, penso di sì. Se non ti diverti con ciò che fai, non otterrai buoni risultati.
Torniamo alla tua carriera e alla tue attività professionali. Quale pensi che sia stata la partita più difficile della tua vita?
La più difficile? A essere sincero, non ricordo. Ah sì, è stato allo Shanghai Major, giocavo con il ruolo di Tiny. Credo fosse la finale…ah no, non lo era. Abbiamo perso contro Fnatic e non siamo passati al turno successivo.
In quale squadra giocavi? Spirit?
Sì. Giocavo con Tiny e ci eravamo piazzati nel gruppo degli sconfitti. È stata una partita difficile. Siamo rimasti per 10 ore nell'arena ed è stata persa la nostra attrezzatura. A livello mentale eravamo davvero esausti e ricordo di aver giocato malissimo. C'era molto nervosismo nell'aria, però alla fine non è stato nulla di grave.
È passato molto tempo.
Decisamente.
Ed eri giovane, forse troppo.
Sì e lo Shanghai Major era una sfida molto difficile per i giocatori.
Quali sono stati il tuo migliore avversario e il tuo migliore compagno di squadra?
Il mio migliore compagno di squadra? È una domanda difficile a cui non risponderò.
D'accordo, dicci allora chi è stato l'avversario più difficile da battere.
Il più difficile da battere…
È una domanda particolarmente appropriata nel tuo caso: sfidi faccia a faccia gli altri giocatori e non è semplice.
Penso che si tratti di Maybe.
Maybe?
Maybe.
Bene. C'è una squadra che reputi la più forte? Una che sia sempre difficile da battere, per te singolarmente o per il tuo team.
Al momento no, però in generale direi PSG.LGD. Sì, sicuramente LGD.
Non giochi contro di loro da molto tempo, no?
No, ma se mi chiedi quale sia la squadra più forte secondo me, ti rispondo LGD. Sono gli avversari più difficili da affrontare. La formazione può cambiare, ma giocano sempre bene.
Molti atleti di eSport e di discipline tradizionali (come nella tua carriera precedente) hanno dei rituali e a volte sono molto superstiziosi. Tu hai dei rituali o delle credenze che ti bloccano o che, al contrario, ti sono di aiuto?
No, a dire il vero non ho mai seguito questo genere di cose. Mi piace l'ansia, sento che mi dà la carica. Non ho mai cercato di evitarla e ho provato a trasformarla in un punto di forza.
Hai dei gadget come gli orsacchiotti o i canguri che alcuni giocatori piazzano accanto ai monitor?
No, nulla di ciò.
Beh, magari potresti prenderne uno come portafortuna.
Già.
Parlaci del tuo piano di allenamento. Come sono le tue sessioni? Ad esempio, quanto tempo passi ad allenarti da solo?
Ultimamente gioco molto e mi sveglio abbastanza presto. Ovviamente tutto dipende dalla programmazione ufficiale degli incontri. Di solito, se mi alleno e non ci sono incontri, mi alzo intorno alle 10:00 e rimango al computer fino alle 22:00 o alle 23:00, quindi vi dedico 12 o 13 ore se ho bisogno di mantenermi in forma.
Giochi delle partite pubbliche o con la tua squadra?
Gioco partite pubbliche o CW [clan wars], guardo i replay e analizzo giochi e build.
Hai appena anticipato una mia domanda: guardi i replay?
Certo. Non puoi passare tutto il tempo a giocare, non sarebbe utile. È per questo che cerco di individuare nuovi aspetti da analizzare. In genere, come dicevo, passo 12 o 13 ore davanti al computer.
E per quanto riguarda esercizio fisico e alimentazione? In che modo contribuiscono?
Beh, quando mi alleno consumo molte energie. I miei pasti sono abbastanza sani e mangio in casa. Per colazione solitamente scelgo porridge o uova strapazzate e cerco di mangiare ogni tre ore. Le porzioni sono ridotte per evitare di sentirmi eccessivamente pieno e di stare male durante le partite. Normalmente non seguo una dieta speciale.
Cosa ti piace di più dell'essere un giocatore di eSport e di questa disciplina? C'è qualcosa che ti fa pensare che ne valga davvero la pena?
Che ne valga la pena? A dire il vero, no.
Quindi giochi per puro divertimento?
Sì, credo che sia proprio così.
Neanche per il denaro?
Beh, ovviamente, il denaro…
Fa sempre comodo, no? Parlaci invece di ciò che non ti piace: cosa cambieresti nella tua dura vita da gamer?
Non cambierei nulla. Potremmo definirla una sorta di alchimia, in cui ricevi ciò che dai. Magari guadagno bene ma il prezzo da pagare è che non ho tempo per tutto il resto.
Certo. Forse è proprio questo l'aspetto che vorresti cambiare: avere più tempo per te stesso.
Chissà…
Non ne sei sicuro?
Forse no.
Oggi sembri davvero enigmatico, Bohdan.
Io sono un enigma!
I tuoi fan sarebbero curiosi di sapere quali sono i tuoi piani per quest'anno, dal punto di vista professionale o personale. Ti sei posto degli obiettivi?
Certo.
Ti va di condividerli con noi?
Vincere The International. Al momento, è il mio unico obiettivo.
E per quanto riguarda la tua vita privata?
Tra i miei obiettivi personali c'è quello di comprarmi delle sneaker.
Che tipo di sneaker?
Le Travis.
Le Travis?
Proprio così.
Sono abbastanza care, vero?
Già.
È un obiettivo ambizioso. BoombI4 vorrebbe andare alle Maldive e probabilmente gli costerebbe quanto quelle sneaker.
Beh, tutti abbiamo delle passioni insolite.
Sono d'accordo. Quali aspetti del tuo stile di gioco vorresti cambiare?
Io?
Sì.
Ci sono molti aspetti che andrebbero modificati, credo che cambierei completamente lo stile di gioco.
Il tuo o parli di DOTA in generale?
Ah, ti riferivi a DOTA?
No, al tuo stile di gioco.
Quindi il mio.
Sì.
Beh, dovrei concentrarmi di più quando gioco: se sei concentrato, tutto fila liscio.
Cosa ne pensi delle relazioni all'interno della squadra: devono andare tutti d'accordo ed essere amici per avere successo? Oppure è un aspetto poco rilevante?
Credo che le squadre debbano attenersi al principio del "bastone e carota": se qualcuno si comporta male, deve essergli immediatamente ricordato che potrebbe essere buttato fuori. Tutto qui.
Svelaci qualcosa su di te che potrebbe sorprendere i tuoi fan.
Non saprei… Potresti parlarci degli anime. È vero, adoro gli anime. Ho persino dei calzini a tema.
Questa sì che è una sorpresa, Bohdan.
Già, non lo sa nessuno.
Adesso sì! Non sapevo neanche che quello fosse un anime prima che me lo dicessero. Chi è il personaggio?
È Pain di Naruto.
Come ti ha cambiato a livello personale la tua esperienza di gioco? Se non ti fossi dedicato agli eSport, saresti una persona diversa?
Non saprei, non è una domanda a cui posso rispondere. In fin dei conti, ho scelto il mio percorso, anche se credo che effettivamente alcuni dei miei comportamenti sarebbero diversi: non urlerei tanto e, discutendo con le persone, non userei lo slang dei nerd. Quindi credo di sì, qualcosa sarebbe diverso.
Se non fossi diventato un giocatore professionista, quale carriera avresti intrapreso?
Credo che avrei lavorato part-time da McDonald's. No, parlando seriamente, ho sempre trovato interessanti la storia e la genetica, quindi avrei scelto una carriera in quegli ambiti.
Beh, sono materie che ti consentono di crescere in diversi aspetti. Ottima scelta. Ultima domanda:
Continuo a pensare che sarei finito a lavorare da McDonald's.
Conservando però una passione per la storia!
Sì, part-time.
Secondo te, qual è il gioco più sottovalutato degli ultimi vent'anni e perché?
Half-Life.
Perché?
Credo che potresti porre questa domanda a una certa persona (alwayswannafly) che saprebbe darti la risposta giusta.
Glielo chiederemo. Quindi hai solo riportato la sua risposta?
No, ho deciso di condividere la sua opinione. Ho giocato solo con… Beh, non ho provato molti giochi. Non ho neanche considerato la possibilità che un gioco possa essere sottovalutato perché mi limito a sceglierli e divertirmi. Se un gioco mi è piaciuto, non cerco di scoprire se abbia avuto successo tra le altre persone. Ciò che conta è che piaccia a me, del resto non mi importa. È per questo che non posso rispondere alla domanda.
Bene, ti ringrazio molto! Bohdan, la settimana scorsa hai compiuto gli anni: buon compleanno!
Grazie mille.
Come hai festeggiato?
In realtà non me lo ricordo.
Davvero?
Sì, è stata una giornata normale, ho giocato molte partite di DOTA. Abbiamo giocato a CW [clan wars] e non abbiamo fatto nulla di speciale.
Proprio nulla? Non hai mangiato la torta o soffiato sulle candeline?
Non c'erano le candeline, ma la torta sì. Ne ho mangiato una fetta con le mani e ho festeggiato così il mio compleanno.
Beh, niente male. Ho un'ultima domanda sul tuo futuro. Tutti sanno che hai un passato da pugile, fa parte della tua immagine pubblica e lo hai raccontato spesso nelle interviste. Gli iscritti al nostro canale si chiedono cosa ti abbia spinto ad abbandonare il pugilato per dedicarti definitivamente agli eSport.
La risposta è semplice: DOTA mi ha coinvolto più di quanto non facesse il pugilato.
La tua precedente esperienza da pugile ti aiuta ad affrontare le sfide degli eSport? Ad esempio, ti aiuta a trovare la giusta concentrazione?
Sì, mi è utile fisicamente.
Nel senso che picchi la gente?
Mi aiuta a darmi degli obiettivi più importanti rispetto a quelli dei miei compagni di squadra, seppur questi siano comunque collegati ai loro. Penso sia sempre utile.
Spesso la società dubita della legittimità degli eSport e non li considera delle discipline reali e competitive. Secondo te, cos'hanno in comune gli sport tradizionali e gli eSport? E perché questi ultimi non dovrebbero essere sottovalutati?
Credo che siano molto simili a livello emotivo. Puoi sentirti teso allo stesso modo per ciò che potrebbe succedere e per il risultato. Penso che sia fondamentalmente la stessa sensazione. Quando partecipi a un torneo, entri nell'arena e vivi le stesse emozioni di quando sali sul ring.
In passato hai raccontato di quanto fosse difficile a volte trovare la motivazione per giocare a DOTA. Quanto influisce questo problema sulla tua vita attuale?
Adesso sono motivato al 99%.
Non al 100%?
Non ancora.
Come sei arrivato al 99%? C'è un metodo particolare?
No, semplicemente il restante 1% richiede più tempo per carburare.
Beh, il 99% è già molto, rasenta la perfezione.
Già.
Come si ottiene questo risultato?
Come? Beh, è bastato non partecipare a un grande torneo per problemi di salute e riflettere sulla mia intera esistenza. Il segreto è questo.
Come descriveresti il giocatore perfetto di DOTA 2?
Non potrei perché non esiste. La perfezione è un concetto soggettivo che varia per tutti.
E quali sono gli elementi chiave? Comunicare bene con i compagni di squadra, grandi abilità…
La comunicazione.
La comunicazione?
Sì e la cordialità.
E se sei un genio, il migliore a DOTA, ma non riesci a comunicare con le persone?
In questo caso non otterresti nulla perché la chiave del successo è il gioco di squadra. Hai bisogno che almeno una persona nella squadra ti capisca e possa parlare con gli altri per te. È così che funziona su DOTA. Ci sono moltissimi giocatori geniali che comprendono molto bene il gioco ma che non riescono a trasmettere il loro messaggio.
Grazie per avere risposto con sincerità alle nostre domande, Bohdan. Siamo sicuri che i nostri iscritti e i tuoi fan siano felici di avere scoperto altri aspetti interessanti di te.
Già.
Grazie ancora.
Grazie per aver letto la nostra intervista! Per contenuti e interviste più esclusivi, dai un'occhiata al nostro Blog!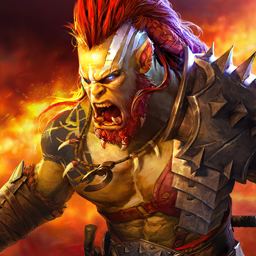 RAID: Shadow Legends
Raccogli 700+ Campioni & Battiti Per La Gloria