Entrevista a Iceberg, un gamer profesional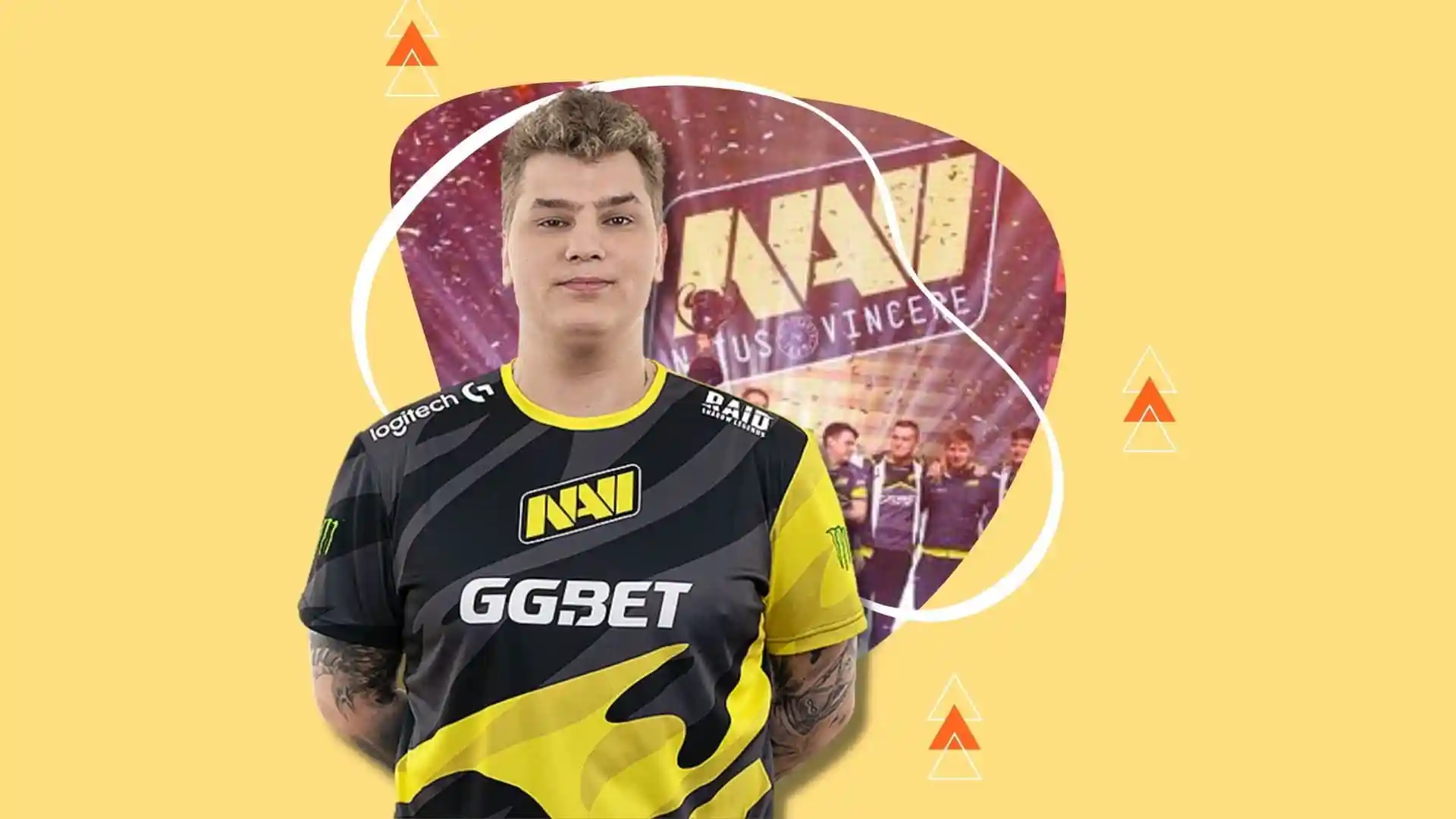 Bohdan Vasylenko, más conocido como Iceberg, es un apasionado gamer que juega a DOTA 2 profesionalmente desde 2015. Nacido en Ucrania, Iceberg fue boxeador profesional antes de dedicarse a DOTA 2 a tiempo completo.

¡Mira el video o sigue leyendo para ver la transcripción completa de la entrevista a continuación!
¡Hola a todos! Hoy, nuestro invitado es Bohdan (Iceberg). Responderá a muchas preguntas sobre él. ¡Vamos allá!
Bohdan, ¿;cuándo comenzó tu pasión por los videojuegos?
Cuando tenía unos 11 o 12 años.
¿;Cómo sucedió?
No tiene nada de especial. Iba a un club de informática con mis amigos. Ahí es donde comenzó mi pasión por los eSports y otros juegos.
Pero no empezaste a jugar a DOTA directamente, ¿;verdad? ¿;Jugaste a otro juego antes?
Sí. El primer juego fue Counter-Strike. Solíamos jugar mucho a ese juego. Después, de alguna forma, cambiamos a World of Warcraft. No recuerdo cómo. La transición de CS a WoW fue bastante gradual.
¿;Y luego pasaste como sin darte cuenta de WoW a DOTA?
DOTA, en realidad, es WoW. Bueno, lo era en ese momento. Me refiero al primer DOTA. Empezamos a jugar a DOTA con más frecuencia y acabamos dedicando todo nuestro tiempo libre a este juego.
¿;Recuerdas si alguna vez pensaste que querías jugar a DOTA profesionalmente? ¿;Que querías ser gamer profesional?
Ni se me pasó por la cabeza.
¿;Cuándo empezaste a pensarlo?
No sé. En cierto momento, yo simplemente quería jugar en competiciones, pero…
¿;Querías competir?
Sí, exacto. No pensé en meterme en los eSports ni en ganarme la vida con ellos, ni nada de eso. En cierto momento, quise participar en competiciones, sin más.
¿;Recuerdas cuándo te diste cuenta de que los juegos ya no eran una afición y que te habías convertido en un gamer profesional?
No. No me acuerdo.
¿;No te acuerdas?
No lo recuerdo.
¿;Aún no ha llegado ese momento?
Creo que no.
Bueno, en serio, háblanos sobre tu primera competición o cuándo ganaste algo por primera vez. Otros chicos nos contaron que habían ganado dispositivos para ordenadores.
Claro, dispositivos para ordenadores. Gané dispositivos para ordenadores en algunas competiciones LAN. Pero no tenía ninguna expectativa más. No pretendía triunfar ni alcanzar ninguna meta. Jugaba y me lo pasaba bien, sin más.
Por eso te salió bien, ¿;no?
Sí. Creo que si no disfrutas de lo que estás haciendo, no obtienes buenos resultados.
Pasemos a tu carrera y tus actividades profesionales. ¿;Recuerdas el partido más difícil de tu vida?
¿;El más difícil? Si te soy sincero, no me acuerdo. Vale. Fue en el major de Shanghái. Jugué contra Tiny. Era la final... no, no era la final. Perdimos contra Fnatic en las eliminatorias.
¿;En qué equipo estabas? ¿;Team Spirit?
Sí. Jugamos contra Tiny. Estábamos en el parte inferior del cuadro. Fue un partido duro. Esperamos 10 horas en la arena y, después, nuestro equipo se perdió. Estábamos agotados mentalmente. Recuerdo que jugué muy mal. Estábamos muy nerviosos. Pero no pasa nada.
Fue hace mucho tiempo.
Sí, ya ha llovido.
Eras más joven. Demasiado joven.
Y el major de Shanghái fue difícil para los jugadores.
¿;Quién ha sido tu rival más complicado y tu mejor compañero de equipo?
¿;Mi mejor compañero de equipo? Es una pregunta difícil, prefiero no contestar.
Vale, tu rival más complicado. Al que te haya resultado más difícil ganar.
Al que me ha resultado más difícil ganar…
Sobre todo en tu posición, ya que te enfrentas cara a cara a otros jugadores. Eso es complicado.
Creo que es Maybe.
¿;Maybe?
Maybe.
Vale. ¿;Cuál crees que es el equipo más sólido? ¿;Un equipo al que siempre sea difícil ganar? Para ti o para tu equipo.
De momento, ninguno. Pero, en general, PSG.LGD. Sí, LGD.
Pero hace tiempo que no juegas contra ellos, ¿;no?
No, pero si me preguntas qué equipo me parece el más sólido, creo que es LGD. Los partidos contra ellos son difíciles. Aunque cambien de jugadores, siempre juegan bien.
Ya veo. Muchos gamers de eSports y muchos deportistas tradicionales —como tú lo eras antes— tienen rituales y son supersticiosos. ¿;Qué me dices de ti? ¿;Tienes algún ritual o superstición que te suponga un obstáculo o que te ayude?
Si te soy sincero, no. Nunca los he tenido. Me gusta la ansiedad, me carga las pilas. Nunca he intentado evitarla, sino convertirla en un punto fuerte.
Algunos jugadores ponen juguetes, como osos o canguros, alrededor del monitor, ¿;tú haces lo mismo?
No.
Quizá deberías comprarte un juguete de esos para que te dé buena suerte.
Sí.
Háblame sobre tus entrenamientos. ¿;Cómo son tus sesiones de entrenamiento? ¿;Cuánto tiempo pasas entrenando solo?
Últimamente, he jugado mucho. Me levanto bastante temprano. Todo depende del calendario oficial de partidos. Pero, en general, si entreno y no hay partidos, me levanto alrededor de las diez de la mañana y estoy con el ordenador hasta las diez o las once de la noche. Así que me paso doce o trece horas en el ordenador si quiero prepararme bien.
¿;Juegas en partidas públicas, con tu equipo...?
Juego en partidas públicas o en CW [guerras de clanes], veo repeticiones y analizo juegos y builds.
Eso es lo que quería preguntar: ¿;ves repeticiones?
Por supuesto. No estás jugando todo el tiempo. No serviría de nada. Por eso trato de buscar cosas nuevas y analizarlas. Así que, en general, puedo pasarme 12 o 13 horas delante de la pantalla.
¿;Y qué me dices del ejercicio físico y la nutrición? ¿;Te ayudan de alguna manera?
Bueno, cuando entreno, gasto mucha energía. Tengo una dieta bastante sana. Como en casa. Para el desayuno, suelo comer avena o huevos revueltos. Como cada tres horas. Pero las porciones son pequeñas, así que no me lleno. Si me lleno, me siento incómodo durante los partidos. Pero sí, en general, nada especial.
¿;Qué es lo que más te gusta de ser un gamer de eSports y de este mundillo en general? ¿;Hay algo que te atraiga especialmente?
¿;Qué es lo más atractivo? Nada.
¿;Juegas por jugar?
Sí, juego por jugar.
¿;Y por el dinero?
El dinero es... claro...
No está mal, ¿;no? Vale, ¿;qué es lo que menos te gusta? ¿;Qué cambiarías de esta sufridora vida de gamer que te ha tocado vivir?
No cambiaría nada. Bueno, ya sabes, es una especie de técnica alquímica: recibes lo que das. Puede que gane bastante dinero, pero no tengo tiempo para nada.
Ya. Quizá sea eso lo que te gustaría cambiar: tener más tiempo libre.
Sí, puede que sí…
¿;No estás seguro?
No estoy seguro.
Hoy estás muy enigmático, Bohdan.
¡Soy un enigma!
Cuéntanos tus planes. A tus seguidores les encantaría conocer tus planes para este año, ya sean profesionales o personales. ¿;Te has fijado alguna meta?
Sí, por supuesto.
¿;Puedes compartirla con nosotros?
Ganar The International. No tengo más objetivo que ese.
¿;Qué me dices de tus planes personales?
Me gustaría comprarme unas zapatillas.
¿;Qué tipo de zapatillas?
Unas Travis.
¿;Unas zapatillas Travis?
Sí.
Son bastante caras, ¿;no?
Así es.
No está mal como meta. BoombI4 quiere irse de vacaciones a las Maldivas y, probablemente, pagaría el mismo precio que vas a pagar por esas zapatillas.
Todo el mundo tiene sus peculiaridades.
Ahí estamos de acuerdo. ¿;Qué aspectos de tu juego te gustaría cambiar?
¿;De mi juego?
Sí.
Hay muchos aspectos que me gustaría cambiar. Lo cambiaría por completo.
¿;Cambiarías cómo juegas tú o DOTA en general?
Ah, ¿;te refieres a DOTA?
No, me refiero a cómo juegas tú.
¿;Mi juego?
Sí.
Bueno, tengo que concentrarme más mientras juego. Eso es lo principal. Si estás concentrado, el resto irá bien.
Qué opinas sobre esto: ¿;es necesario que todos los miembros de un equipo sean amigos y se lleven bien para que el equipo funcione? ¿;O no es importante?
Creo que los equipos deberían ceñirse a la idea de "palo y zanahoria". Si alguien hace algo mal, se le debe comunicar inmediatamente que se le podría echar. Básicamente, es eso.
¿;Puedes contarnos alguna curiosidad sobre ti?
No sé… Puedes hablarnos sobre el anime. ¿;Sobre el anime? Sí, me encanta el anime. Incluso tengo calcetines de anime.
No lo sabíamos, Bohdan.
Sí, nadie lo sabe.
Nadie lo sabía. Yo ni siquiera sabía qué era el anime hasta que me lo explicaron. ¿;Qué personaje de anime es?
Es Pain de Naruto.
Ya. El hecho de jugar a videojuegos, ¿;cómo ha cambiado tu forma de ser? ¿;Si no estuvieras en el mundo de los eSports, serías una persona diferente?
No sé. Es una pregunta sin respuesta. Es decir, he elegido el camino que he elegido. Pero creo que ciertos comportamientos que tengo serían diferentes: no gritaría tanto y, al discutir con la gente, no usaría expresiones nerd. Así que, sí, habría cosas diferentes.
Si no te hubieras convertido en gamer profesional, ¿;qué habrías hecho profesionalmente?
Habría trabajado a tiempo parcial en McDonald's. No, si te soy sincero, siempre me ha interesado la historia y la genética. Algo así.
Esos temas te permiten desarrollarte en diferentes aspectos. Guay. La última pregunta…
Sigo pensando que habría trabajado en un McDonald's.
¡Pero sin abandonar tu pasión por la historia!
Sí, a tiempo parcial.
Lo hemos entendido. ¿;Qué juego crees que se ha subestimado más en los últimos 20 años y por qué?
Half-Life.
¿;Por qué?
Creo que... Creo que puedes preguntárselo a cierta persona (alwayswannafly) y él te contestará.
También se lo preguntaremos a él. ¿;Le has copiado la respuesta?
No, simplemente he decidido respaldar su opinión. Porque solo he jugado... bueno, no he jugado a muchos juegos. Ni siquiera he pensado en que un videojuego se haya subestimado. Yo juego y me lo paso bien, sin más. Si me gusta un juego, no me fijo en si a otras personas le gusta también. Lo principal es que me guste, el resto no me importa. Así que no tengo una respuesta.
¡Genial, muchas gracias! Bohdan, la semana pasada fue tu cumpleaños. ¡Feliz cumpleaños!
Muchas gracias.
¿;Qué hiciste?
No me acuerdo.
¿;No te acuerdas?
Fue un día normal. Jugué muchas partidas de DOTA. Jugamos a CW [guerras de clanes], no hicimos nada más. Nada especial.
¿;De verdad? ¿;Ni comer tarta? ¿;O soplar las velas?
Velas no había, pero tarta sí. Cogí un trozo con la mano. Y así es como celebré mi cumpleaños.
Bueno, no está mal. Una pregunta sobre tu futuro: todo el mundo sabe que eras boxeador, ya que es parte de tu imagen pública y lo has dicho a menudo en las entrevistas. Pero los suscriptores de nuestro canal todavía se preguntan lo siguiente: ¿;por qué dejaste el boxeo y te pasaste a los eSports de forma permanente?
Invertía más tiempo a jugar a DOTA que a boxear, sin más. Es así de fácil.
¿;Tu experiencia previa en el boxeo te ayuda a superar las dificultades de jugar a eSports? ¿;Te ayuda a tener la actitud adecuada?
Sí, ayuda. Físicamente.
¿;Das puñetazos a la gente o algo así?
Me ayuda a ponerme objetivos más ambiciosos que los de mis compañeros de equipo, y a que mis metas y las de mis compañeros estén en consonancia. Eso siempre está bien.
La gente no se suele tomar en serio los eSports, no los consideran deportes reales ni competitivos. ¿;Qué crees que tienen en común los deportes tradicionales y los eSports? ¿;Por qué crees que los eSports no deberían subestimarse?
Creo que son muy similares en términos de mentalidad. Porque también te pones nervioso por lo que va a pasar y cómo van a ser las cosas. Creo que es prácticamente lo mismo. Es decir, cuando participas en una competición, entras a la arena y sientes lo mismo que lo que sientes al subir al ring.
En el pasado, has dicho que a veces te cuesta estar motivado para jugar a DOTA. ¿;Sigues teniendo este problema?
Ahora tengo un 99 % de motivación.
¿;No un 100 %?
No.
¿;Cómo has llegado al 99 %? ¿;Existe algún método?
No, es solo que el 1 % restante tarda mucho en cargarse.
De todas formas, un 99 % ya es mucho, es casi perfecto.
Sí.
¿;Cómo lo has alcanzado?
Lo único que hay que hacer es no viajar a una competición importante por enfermedad y, después, reflexionar sobre toda tu existencia. Eso es todo.
¿;Puedes describir al jugador perfecto de DOTA 2?
No. No existe el jugador perfecto. Ser perfecto significa algo diferente para cada persona. Es algo subjetivo.
¿;Cuáles son las características más importantes? Ser bueno comunicándote con los compañeros de equipo…
Comunicación.
¿;Comunicación?
Comunicación. Compañerismo.
¿;Y si eres un genio, un jugador increíble de DOTA, pero no sabes comunicarte con tu equipo?
Pues no conseguirás nada porque es un juego de equipo. Necesitas al menos una persona de tu equipo que te entienda para que pueda hablar con los compañeros por ti. Así es como funciona DOTA. Hay muchos genios que entienden el juego muy bien, pero que son incapaces de hacerse entender.
Gracias por tus sinceras respuestas, Bohdan. Estoy seguro de que, para nuestros suscriptores y tus seguidores, ha sido muy interesante descubrir cosas nuevas sobre ti.
Sí.
Gracias.
¡Gracias por leer nuestra entrevista! Para acceder a más contenido y entrevistas exclusivas, visita nuestro Blog!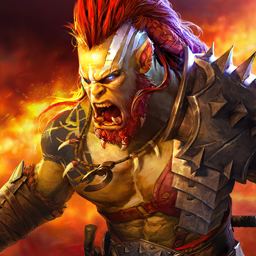 RAID: Shadow Legends
Colecciona 700+ Campeones y lucha por la gloria