Gamer Sprüche - Eine Kurzübersicht
Ob "I have a dream", "Sein oder nicht sein, das ist hier die Frage" oder "Das Leben ist wie eine Schachtel Pralinen" – berühmte Zitate gehören im Alltag einfach dazu. Die Bonmots können aus der Literatur, Film und Fernsehen stammen.
Aber auch Videospiele haben sich über die Jahre zu echten Story-Meisterwerken entwickelt, in denen die Charaktere mal düstere, mal lustige oder mal philosophische Zitate zum Besten geben, welche sich zu wahren Gamer Sprüchen entwickeln. Immerhin stehen viele Storylines aus den Videospielen einem Hollywoodfilm heutzutage in nichts nach. Das gilt sogar für Geschenke für Gamer und Freeware a la kostenlos Spiele spielen deutsch.
Schließlich kann man in Videospielen, im Gegensatz zu anderen Medien, die Story des Charakters selbst erleben und eigene Entscheidungen treffen. Das gilt vor allem für MMORPG MMO Spiele. Wenn man in die Handlung eintaucht, schafft dies noch einmal eine ganz andere Verbindung zur Hauptfigur und sorgt für mehr Tiefe bei den Videospiel-Zitaten.
Ganz gleich, ob Red Dead Redemption, Metal Gear Solid oder Fallout – die großen Spiel-Serien haben schon so manchen legendären Gamer Spruch hervorgebracht.
Hier sind unsere Top 10 der besten Videospiel-Zitate aller Zeiten.
Zero Wing (1989)
Bei Zero Wing handelt es sich um ein semi-erfolgreiches Shoot'em up Game, welches zunächst in Japan als Arcade-Spiel und später auch für PC und den Sega Mega Drive in Europa erhältlich war. In die Geschichte eingegangen ist es weniger wegen der Story oder des Gameplays, sondern viel mehr aufgrund der äußerst hölzernen Übersetzung aus dem Japanischen.
Legendär ist beispielsweise die Phrase "All your base are belong to us", welche mittlerweile Kultstatus in der Internet-Gemeinde und bei den Gamer Sprüchen errungen hat. Sogar Elon Musk spielte in seinem Tweet zur Offenlegung der Tesla-Patente auf dieses legendäre Videospiel-Zitat an.
Fallout (1997)
Die Fallout-Serie feiert dieses Jahr ihr 25-jähriges Jubiläum. 2018 ist mit Fallout 76 der bislang letzte Teil der Reihe veröffentlicht worden. Fallout gehört zu den populärsten RPGs der Geschichte und fesselt die Fans nicht nur mit der Story oder coolen Gamer Sprüchen, sondern auch mit der tollen Spiele Musik des historisch passenden Soundtracks.
Die Fallout-Serie hat schon viele Videospiel-Zitate hervorgebracht, doch ein wahrer Klassiker ist nach wie vor das "War. War never changes" aus dem Intro. Dieses nachdenkliche Videospiel-Zitat brennt sich beim Spieler natürlich ein. Für einige Fans gilt die Online-Version von Fallout sogar als beste MMORPG 2022.
89,997,040
RAID-SPIELER WELTWEIT. MACH MIT!
Assassins'Creed (2007)
Das erfolgreiche Action-Adventure Assasins' Creed wurde erstmals 2007 veröffentlicht. Die Spieler tauchen ein in die orientalische Welt des 12. Jahrhunderts und begeben sich auf die Spuren der Assassine.
Das Credo "Nichts ist wahr, alles ist erlaubt" wird dem Spieler in den Dialogen zwischen der Hauptfigur Altair und seinem Meister immer wieder begegnen. Assassins Creed kann seit einiger Zeit auch als Multiplayer Browsergame gespielt werden.
Auch der PlayStation-Meilenstein Metal Gear Solid hat sich über die Jahre zu einem echten Klassiker entwickelt und gehört mittlerweile auch als MMO RPGS zu den best Browsergames. In den zahlreichen Teilen werden neben coolen Gamer Sprüchen natürlich auch einige großartige Videospiel-Zitate geboten.
Schon im zweiten Teil der Serie verewigte sich Solid Snake mit einem philosophischen Monolog. "Earth may not be forever, but we still have the responsibility to leave what traces of life we can. Building the future and keeping the past alive are one and the same thing."
Duke Nukem (1991)
Wenn es um legendäre Videospiel-Zitate bzw. Gamer Sprüche geht, darf ein Name natürlich nicht fehlen: Duke Nukem. Erstmals zu Beginn der 1990er Jahre erschienen, hat sich die Action-Reihe ebenfalls zu einem wahren PC-Klassiker entwickelt. Einen großen Anteil macht die Hauptfigur mit markigen Gamer Sprüchen wie: "It's time to kick ass and chew bubble-gum, and I'm all out of gum!" Noch Fragen? Heute wird die erste Version des Spiels häufig als PC Spiele Download kostenlos Vollversion Deutsch angeboten.
Red Dead Redemption 2 (2018)
Red Dead Redemption 2 ist der dritte Teil der Western-Saga aus den Rockstar-Studios. Vor allem der letzte Teil der Serie wurde von Kritikern und Fans überschwänglich gefeiert. Das liegt nicht zuletzt an der charismatischen Hauptfigur Arthur Morgan samt seiner Gamer Zitate. Der stoische Einzelgänger hat schon viel erlebt und verpackt dies auch immer wieder in nachdenklichen Monologen.
Kostprobe gefällig? "Some trees flourish, others die. Some cattle grow strong, others are taken by wolves. Some men are born rich enough and dumb enough to enjoy their lives. Ain't nothing fair. You know that." Aber auch ein paar zynische Gamer Sprüche dürfen im Wilden Westen natürlich nicht fehlen.
Bioshock (2007)
Der Horror-Ego-Shooter BioShock wurde erstmals 2007 für PC, Xbox und PlayStation veröffentlicht. Mittlerweile gehört das Spiel aber auch zu den best Handy Games 2021. Der Spieler muss sich durch eine dystopische Welt bewegen und gegen Kreaturen aller Art ankämpfen. Die Figur Andrew Ryan tritt hier als reicher Industrieller auf und hinterlässt mit, "Wir treffen alle Entscheidungen im Leben, aber am Ende treffen uns unsere Entscheidungen.", einen echten Klassiker des Videospiel-Zitats.
GTA San Andreas (2004)
Wenn es um Meilensteine der Videospiel-Zitate geht, darf GTA natürlich nicht fehlen. In jedem Teil findet man ein paar echte Gamer Sprüche. Doch dieses Mal haben wir uns GTA San Andreas und die Hauptfigur C.J. entschieden. Neben dem klassischen "Don't blame it on me. Blame it on the Society" bringt er sein Handeln auf den Punkt.
Legendär geworden ist natürlich auch die Anfangsszene mit dem ikonischen "Oh Shit, here we go again". Dank eines iOS-Ablegers ist GTA mittlerweile auch in der Liste der besten 2022 iPhone Games zu finden – und das Netz voll mit GTA Gamer Sprüchen.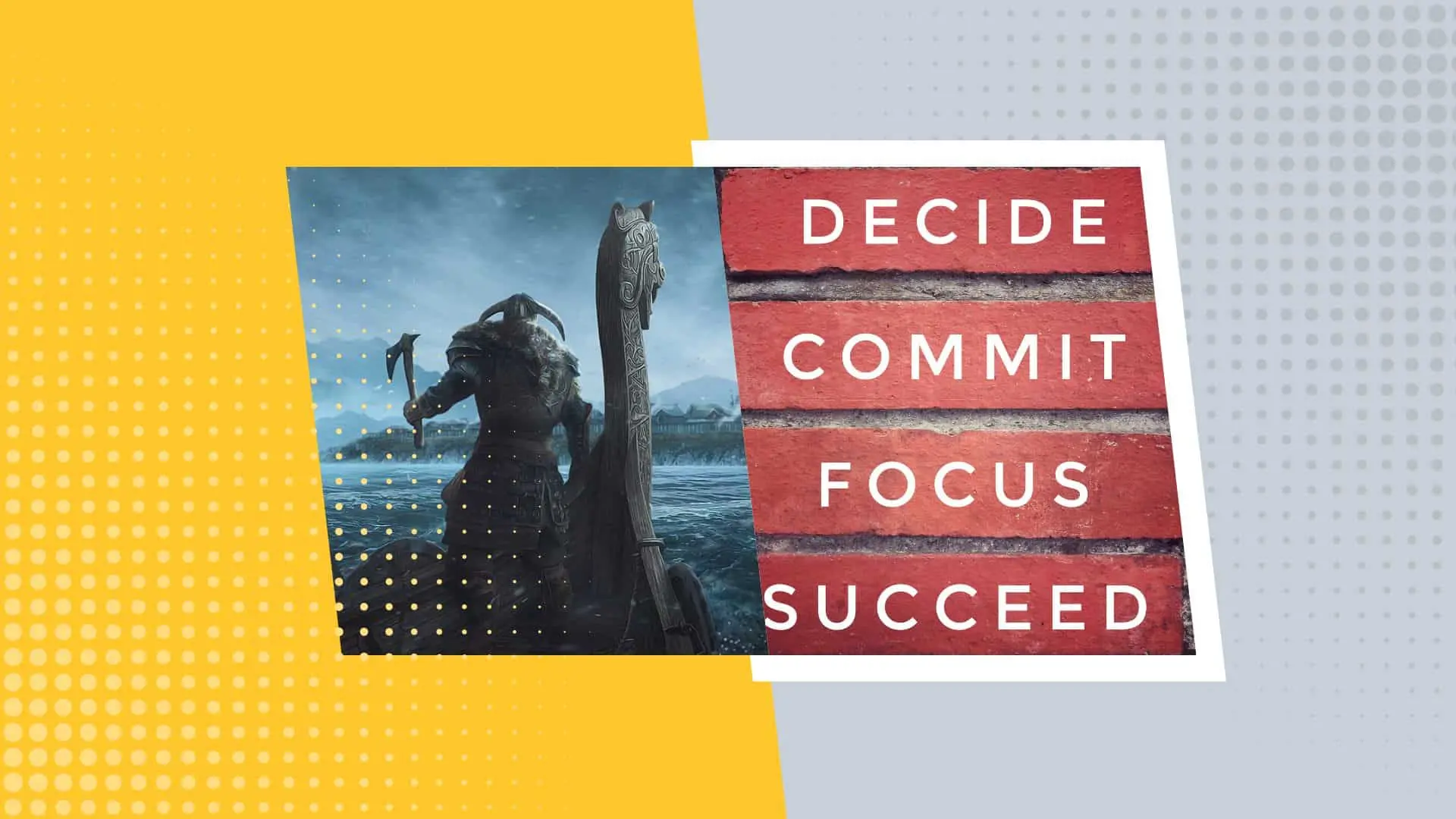 Super Mario Bros. (1985)
Ein Satz hat die Fans des Jump 'n' Run-Klassikers Super Mario Bros. bei der Sache gehalten "Thank You Mario! But our Princess is in another Castle!" Jedes Mal, wenn man es geschafft hat, den vermeintlichen Endgegner im Schloss zu besiegen, ging es nach diesem bekannten Videospiel-Zitat weiter auf die Suche nach der Prinzessin. Bis man Ende Bowser gegenüberstand!
Mortal Kombat (1992)
Nachdem der erste Teil der Mortal Kombat Reihe im Jahr 1992 veröffentlicht wurde, avancierte es schnell zum Kult-Beat 'em up. Vor allem die explizite Gewaltdarstellung sorgte für Furore. Legendär geworden ist auch der Ausruf "Finish Him", welcher immer dann ertönte, wenn es um den letzten Move ging. "Finish Him" ist sicher einer DER Gamer Sprüche bzw. Gamer Zitate schlechthin. Klar, dass Mortal Kombat auch im Mobile Gaming angekommen ist und unter jeder Kategorie für beliebte Spiele Handy zu finden ist.
In der langen Videospiel-Geschichte sind schon so manche große Videospiel-Zitate zum Besten gegeben worden, welche dann zu wahren Gamer Sprüchen wurden. Für einige Fans gehört sogar der charakteristische Claim "EA Sports. It's in the Game" vor Spielen wie FIFA oder NBA 2K mit den NBA Playoffs zu den besten Gamer Sprüchen überhaupt.
Taucht ein in die Welt der Videospiele samt Gamer Zitate und coole Gamer Sprüche!