Oft sind es nur die richtigen Klänge, die den Unterschied zwischen einem durchschnittlichen Game und einem echten Meisterwerk machen können. Finde in unserem Guide heraus, wie aus den richtigen Tönen der Spiel Musik ikonische Soundtracks werden.
Was ist Spiel Musik?
Videospielmusik ist der Soundtrack, der von Anfang bis Ende eines Games zu hören ist. Auf diesem Gebiet hat sich über die Zeit vieles getan, beginnend bei den monotonen Sounds der früheren Spiel Musik bis hin zu den bombastischen Soundtracks der AAA Games 2022.
Früher war die Spiel Musik durch einfache Töne und begrenzte Speicherkapazitäten nur sehr monoton. Mehr war damals nicht möglich, denn die Spielkassetten von früher enthielten meist nur einen einzigen Soundchip. Das waren zum Beispiel PSG-Soundchips (Programmable Sound Generator), die nur 8-Bit-Sounds zuließen. Da waren keine Kapazitäten vorhanden, um komplexere Sounds zu komponieren, die man heute aus neueren Games, wie PC-Spiele Download kostenlos Vollversion deutsch, kennt.
Als dann die ersten Partituren für Spiel Musik komponiert wurden, handelte es sich immer noch um nichts Weiteres als einfache Synthesizer-Beats. Diese 8-Bit-Sounds reißen einen zwar durchaus mit und bleiben einem im Ohr. Sie schaffen jedoch nicht die Atmosphäre wie die neuen Spiele-Musik-Kompositionen von heute, die man zum Beispiel in modernen Titeln hört, wenn Spieler Adventure Spiele kostenlos downloaden deutsch Vollversion.
Spielt man heute zum Beispiel die neusten PvP Games, wird die Atmosphäre durch komplexe Spiele Musik geschaffen, die an Filmmusik erinnert – deswegen wird Spiele Musik schließlich auch als Soundtrack bezeichnet.
Sowohl in Filmen als auch in Videospielen steht und fällt die Stimmung mit der Musik. Der Soundtrack wird in beiden Medien so hinterlegt, dass er genau auf bestimmte Film- oder Bildsequenzen abgestimmt ist und etwa die Spannung, die Dramatik oder auch jegliche andere Emotion steigert und intensiviert. Die Schöpfer können damit die Stimmung genau so steuern, wie sie zum Film bzw. Spiel passt.
Wie uns die Musik berührt 📢
Musik hat zwar auf jeden eine andere Wirkung, doch die Psychologie hinter der Musik weist darauf hin, dass uns gewisse Klänge berühren. Und das geht schon vor der Geburt los, denn wie die Biologie zeigt, nimmt unser Gehirn schon in der Gebärmutter Geräusche und Klänge wahr.
Ab der 16. Woche berührt uns bereits die Musik. Und das ändert sich auch über das gesamte Leben hinweg nicht. Wissenschaftler haben diverse Bereiche des Gehirns identifiziert, die auf Musik reagieren. Die dominantesten sind:
Der Hippocampus
Der Frontallappen
Der Temporallappen
Die Amygdala
Das Kleinhirn
Dabei reagiert jeder Bereich des Gehirns anders. Der Temporallappen, zum Beispiel, verarbeitet und versteht Songtexte, während die Amygdala Emotionen verarbeitet. Das heißt, jeder Teil des Gehirns filtert die Musik und Töne, die wir hören, auf eine bestimmte Weise, woraus sich unsere persönliche Interpretation des Gehörten ergibt. Damit wird dann wiederum eine individuelle Reaktion ausgelöst.
Welche Art von Musik wird in Videospielen eingesetzt?
Damit haben wir nun geklärt, dass Musik sich auf jeden anders auswirkt und in uns Emotionen weckt. Doch welche Arten von Musik kommen in Videospielen vorrangig zum Einsatz und wo kann man Videospiel Soundtracks finden?
Schaut man sich die Arten der Gamer Musik an, kann man in erster Linie zwischen zwei verschiedenen Gruppen unterscheiden: lineare und adaptive Spiel Musik.
Lineare Videospielmusik wird während einer Szene durchgehend abgespielt. Wie der Name bereits verrät, läuft sie linear ab und wird nicht durch das Gameplay beeinflusst. Dies hört man oftmals beim Intro-Soundtrack, wenn man zum Beispiel Browsergames Deutsch startet.
Adaptive Spiel Musik passt sich dagegen der Situation und/oder Handlung an. Das heißt, die Musik verändert sich und interagiert mit der Game-Engine. Startet zum Beispiel im Spiel gerade eine Kampfszene, wird eine entsprechend passende Musik eingespielt oder die Geschwindigkeit wird erhöht. Wenn du bspw. in Online Multiplayer Games Browser auf dem Schlachtfeld stehst und ein hitziger Kampf mit einem Gegner unmittelbar bevorsteht, wirst du das nicht nur sehen, sondern durch die Veränderung der adaptiven Spiel Musik auch hören.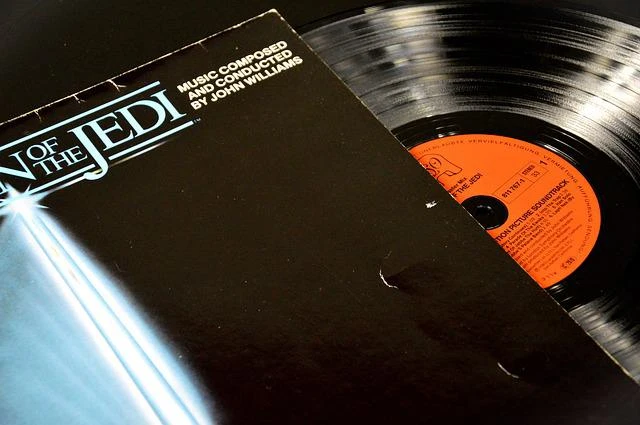 Diese beiden grundsätzlichen Typen der Videospielmusik lassen sich noch in drei Unterkategorien einordnen:
Diegetisch/Szenenmusik: Diese Musik entsteht durch eine identifizierbare Quelle in deiner Umgebung. Wenn dein Spielcharakter zum Beispiel im Browser MMORPG Deutsch gerade an einer Straße steht und es fährt ein Auto vorbei, das das Radio laut aufgedreht hat, handelt es sich bei diesen Klängen um diegetische Musik. Diese Art der Szenenmusik verändert sich passend zur aktuellen Szene im Game. Das heißt, dass die Radiomusik vom Auto lauter wird, während es sich nähert, und wieder leiser, während das Auto wegfährt.
Extra-diegetisch/Untermalung: Mit dieser Art der Spiel Musik wird eine Szene oder Kulisse musikalisch untermalt. Diese Untermalung wirkt im Grunde wie Hintergrundmusik und läuft zum Beispiel ab, wenn du gerade von einer Szene zur nächsten gehst oder wenn du dich in einem Kampf befindest. Sowohl Premiumspiele und Videospiele kostenlos werden musikalisch untermalt, um eine bestimmte Stimmung zu schaffen.
Gameplay: Diese Art der Musik wird von dir, also vom Spieler, gesteuert. Damit wirst du selbst zur Tonquelle. Ein einfaches Beispiel ist etwa Guitar Hero. Hier bist du es, der die Musik macht. Es gibt allerdings auch viele kostenlose Handy Spiele Deutsch, wie etwa Rhythmusspiele, bei denen du die Musik zum Laufen bringst.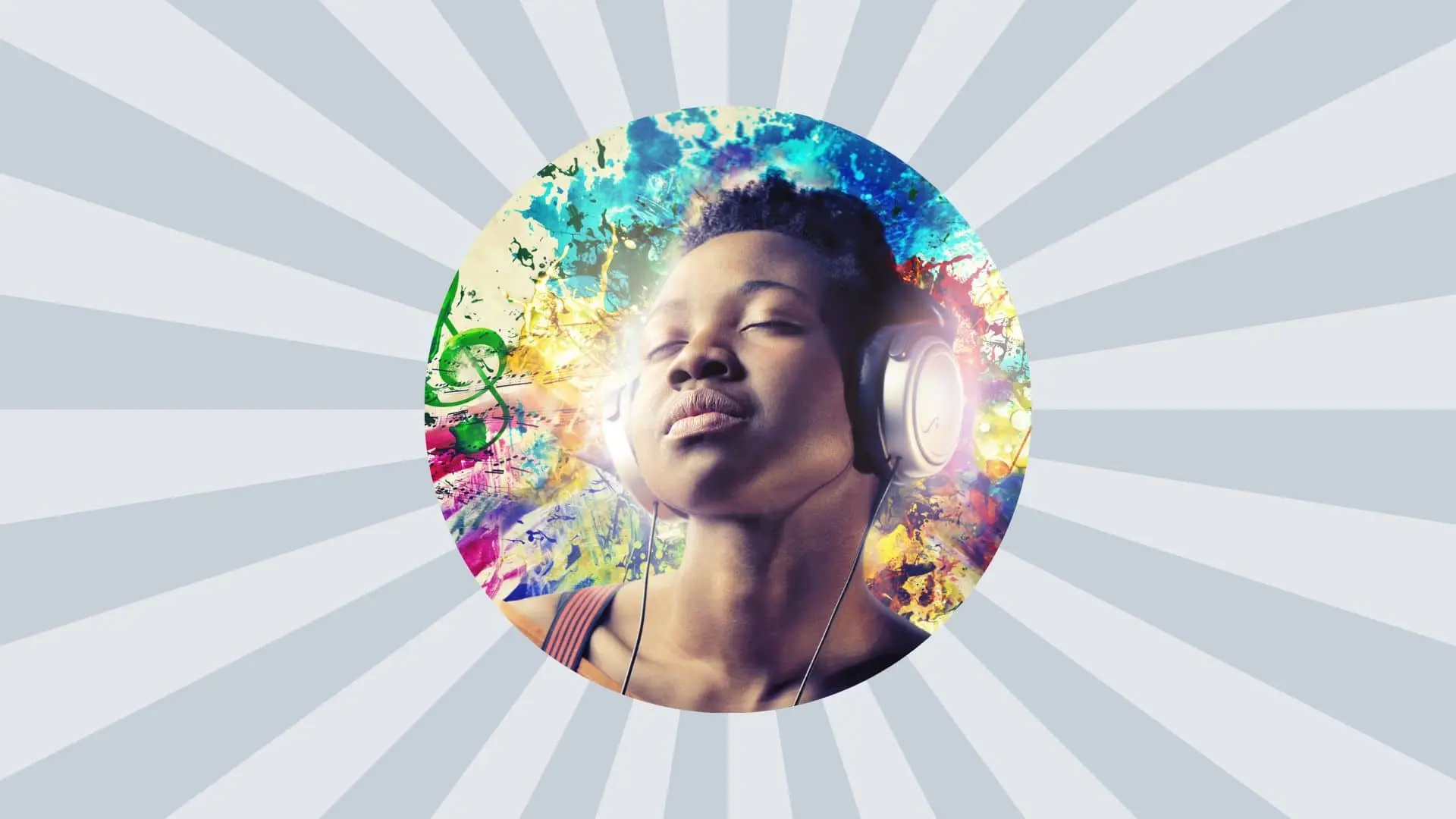 Welches Spiel hat den besten Soundtrack?
Welche Spiele Musik als die Nummer 1 der best Game Soundtracks bezeichnet werden kann und wahrlich ikonisch ist, ist wirklich keine einfache Frage. Zwar ist Musik für uns alle ein absolut essenzieller Teil der Unterhaltungsindustrie und sowohl für Filme als auch für Spiele unabdingbar.
Doch einen einzigen Titel der best Game Soundtracks herauszupicken, ist unglaublich schwer. Spiel Musik ist schließlich etwas Emotionales und damit absolut subjektiv. Was Person A als die beste Gamer Musik aller Zeiten bezeichnen würde, stimmt nicht zwingend mit der Meinung von Person B überein.
Daher ist es unmöglich, zu sagen, "So, das hier ist die beste Spiel Musik!". Was allerdings immer geht, ist, einige Vorschläge zu machen, die in den jeweils passenden Situationen herausstechen.
Dann gibt es zum Beispiel hervorragende Gamer Musik, die sich besonders eignet, wenn du Actionspiele spielst. Wenn du allerdings gerade liest oder lernst, gibt es wieder andere Musik, die da am besten passen würde.
Daher brechen wir Games und Situationen in verschiedene Kategorien auf, durch die es etwas leichter wird, Top-Titel unter den best Game Soundtracks herauszupicken. Es gibt schließlich eine enorme Vielfalt an Genres, allein schon, wenn man sich die Spiele kostenlos downloaden Vollversion deutsch Windows 10 anschaut. Und mit jedem Genre kommt auch eine andere Art der Spiel Musik daher, die besonders gut passt.
Wir haben die Musik-Archive durchwühlt und uns auf sechs Musiktitel geeinigt, die sich einen Platz unter den besten Kompositionen am Sternenhimmel der Spiel Musik verdient haben.
Videospielmusik zum Lernen
Bist du auf der Suche nach etwas, das ruhig ist, aber auch etwas verspielt und dich beim Lernen nicht ablenkt? Dann könnte die Piano Collections von Final Fantasy 7 genau passen.
Spiel Musik für Action Games
Suchst du nach einer ergreifenden, packenden und besonders stimmungsvollen Musik, dann solltest du mal in den Soundtrack von Shadow Of The Colossus reinhören.
Spiel Musik für PvP Games
In PvP Games kann es zu jeder Zeit zu einer drastischen Änderung der Dynamik kommen. Da braucht es einen schwungvollen Soundtrack, der in kurzer Zeit von ruhig auf energiegeladen umschwingen kann. Hör am besten mal in den Dota-2-Soundtrack hinein.
Videospielmusik für RPGs
Wenn wir uns die beste Gamer Musik für RPGs anschauen, führt nichts an der enormen Vielfalt der Musik in Grand Theft Auto vorbei.
Spiel Musik für Sporttitel
Sportspiele wie Olympische Games oder wenn du dich virtuell in die NBA Playoffs 2022 spielst, haben wieder ganz andere musikalische Gegebenheiten. Hier ist Tokyo 2020 hervorzuheben. London 2012 hat zur Eröffnungs- und Endzeremonie der Olympischen Spiele zudem besonders inspirierende Musik.
Retro Spiel Musik
Nostalgie gefällig? Suchst du nach unvergesslichen und unverwechselbaren Retro-Soundtracks, solltest du dir unbedingt die Musik von Super Mario anhören – und zwar sämtliche der verschiedenen Versionen.
Lausche den besten Videospiel Soundtracks
Es steht vollkommen außer Frage: Musik ist für Games unglaublich wichtig. Ganz egal, ob du dich in Browsergames Strategie wirfst, im Action-Adventure-Titel auf ein Abenteuer gehst oder dich in PvP Games in die Schlacht stürzt – in ihnen allen steht und fällt die Stimmung mit der Musik.
Damit steuert der Soundtrack nicht nur die Atmosphäre, sondern sorgt auch für eine deutlich tiefere Immersion in das Geschehen. Musik weckt dabei Emotionen und hebt damit die Erlebnisse am Bildschirm auf eine ganz andere Stufe.
Wir haben uns nun auf sechs der besten Exemplare aus der Spiel Musik beschränkt, doch tatsächlich gibt es im umfassenden Archiv der Videospielmusik noch viel mehr Top-Soundtracks, die du gehört haben solltest.
Also, wenn du das nächste Mal dein Lieblingsspiel anschmeißt, hör genau hin und lausche den Klängen.