Как расшифровывается VGM?
VGM — это сокращение от английского Video Game Music, что переводится как «музыка для игр». По сути, это саундтрек, который звучит с момента запуска игры и до ее окончания. Поскольку самые первые компьютерные игры были рассчитаны на носители с маленьким объемом памяти, для них создавалась очень простая и монотонная музыка.
На заре гейминга в дисках и картриджах использовался программируемый генератор звука (PSG), который представлял собой встроенный чип. Таким образом, у разработчиков не было технической возможности добавлять к играм сложные многокомпонентные мелодии.
Первая музыка для игр была набором простых битов, синтезированных чипом. Несмотря на примитивность, эти восьмибитные мелодии (их еще называли «чиптюнами») оказались очень прилипчивыми. Однако они были не в состоянии создать такое же настроение и атмосферу, как современная музыка из игр.
Играя в современные PvP, вы слышите сложный саундтрек, как будто написанный для фильма. Музыка для игр 21 века не уступает по качеству киномузыке. Например, лучшая игра в жанре RPG, по мнению многих, Witcher 3 отличается очень мощным и красивым саундтреком, который хочется слушать даже отдельно от игры. Музыка для игр усиливает напряжение, драматизм и любые другие эмоции во время игрового процесса.
Как музыка для игр влияет на человека?
Музыка действует на всех неодинаково. Согласно психологическим исследованиям, нас трогают определенные мелодии. С биологической точки зрения, наш мозг начинает улавливать звуки еще в утробе матери.
Плод различает внешние звуки уже на 16-й неделе беременности! И так продолжается на протяжении всей нашей жизни. Ученые определили, какие части мозга реагируют на музыку в первую очередь:
гиппокамп,
лобная доля,
височная доля,
миндалина,
мозжечок.
Каждая часть мозга реагирует по-своему. Например, тексты песен обрабатываются в височной доле. Миндалина отвечает за эмоции. Таким образом, каждая часть мозга фильтрует звук и музыку и влияет на ее интерпретацию. В результате у людей разная реакция на музыку для игр.
Какой тип музыки используется в видеоиграх?
Итак, мы установили, что люди определенным образом воспринимают музыку из игр и что она воздействует на наши эмоции. Теперь поговорим о том, какие типы музыки распространены в видеоиграх.
Можно выделить две основные категории музыки для игр: линейная и адаптивная.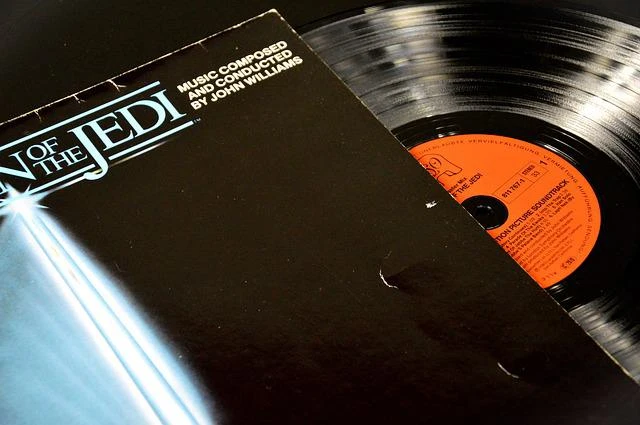 Линейная музыка из игр непрерывно воспроизводится непосредственно во время игры, в кат-сценах и заставке. Например, при запуске игры может быть вступительный саундтрек, который проигрывается при просмотре. Линейная музыка для игр не зависит от игрового процесса.
Адаптивная музыка для игр меняется в зависимости от ситуации и (или) ваших действий. Другими словами, музыка адаптируется и взаимодействует с игровым движком. Например, если начинается сцена боя, то мелодия может ускориться или даже поменяться.
В рамках этих двух больших групп есть три подгруппы музыки для игр:
диегетическая: эта музыка исходит из явного источника в игровом мире и существует как часть этого мира. Например, если в игре мимо персонажа проезжает машина с включенным радио, это будет диегетическая музыкальная композиция. Таким образом, эта музыка меняется в зависимости от игрового процесса. Например, по мере приближения автомобиля музыка становится громче. Когда машина отъезжает, музыка стихает.
экстрадиегетическая: этот тип музыки для игр нужен, чтобы усилить общее впечатление от сцены или сеттинга. Это может быть фоновая музыка при выполнении определенного задания. Например, такая музыка может звучать, когда вы переходите к новой миссии или вступаете в битву. Подобный тип музыки хорошо вписывается, например, в браузерные стратегии.
музыка как часть игрового процесса: в этом случае игрок сам контролирует воспроизведение музыки, то есть источник музыки — это вы сами. Например, в Guitar Hero игрок сам создает музыку. Кстати, у этой франшизы есть игра на айпад и айфон.
Саундтрек к какой игре можно назвать культовым?
Это отличный вопрос, но на него сложно ответить! Теперь мы знаем, что музыка для игр — это важная составляющая развлекательного контента. Даже фри-ту-плей игры иногда могут удивить музыкальным наполнением.
Если вы откроете архив саундтреков и попробуете выбрать лучшие мелодии, все станет намного сложнее. Почему? То, что понравится одному геймеру, может совсем не понравиться другому.
Вот почему мы не можем просто сказать: «Это лучшая музыка для игр». Тем не менее, мы можем предложить несколько кандидатов на звание лучшей музыки для геймеров по разным критериям. Это может быть музыка для онлайн-игры, популярные песни из ААА-тайтлов или олдскульный восьмибитный мотив.
Например, если вы играете в экшн-игры, вам подойдет один тип музыки. Если вы хотите использовать музыку из видеоигр для учебы — другой. А если предпочитаете браузерные игры на Андроид — третий.
Для упрощения нашей задачи разобьем музыку на категории, чтобы было проще выбрать подходящие композиции из музыкального архива.
Мы подготовили для вас шесть треков, которые, по нашему мнению, можно включить в список лучшей музыки для геймеров всех времен:
Музыка для учебы
Если вам нужно что-то умиротворяющее и одновременно не отвлекающее от занятий, попробуйте послушать альбом Piano Collections: Final Fantasy VI.
Музыка для экшн-игр
Саундтрек из Shadow Of The Colossus создаст одновременно зловещую, меланхоличную и волнующую атмосферу.
Музыка для PvP-игр
В PvP-играх важно, чтобы музыка менялась вместе с игровым процессом и колебалась от спокойной до энергичной. Например, попробуйте послушать саундтрек к Dota 2.
Музыка для РПГ
Когда дело доходит до музыки для РПГ, мы не можем переоценить то разнообразие треков, которое предлагает серия Grand Theft Auto. У этой франшизы есть и игры на русском для iPhone.
Музыка для спортивных игр
Если вы ищете музыку для игр про Олимпиаду, у Tokyo 2020 есть отличный саундтрек. Если хотите послушать вдохновляющую музыку для церемонии открытия и церемонии закрытия Олимпийских игр, включите треки для игры London 2012.
Музыка из ретро-игр
Если вам нужна олдскульная мелодия, которую каждый безошибочно узнает с первой ноты, послушайте саундтрек к Super Mario, доступный в самых разных исполнениях. Можно даже скачать игру и насладиться не только геймплеем, но и узнаваемыми звуковыми эффектами.
Следите за лучшими саундтреками к видеоиграм
Теперь у вас не должно быть сомнений в том, что музыка для геймеров действительно имеет большое значение, будь то саундтреки для релизов про Олимпийские игры, для адвенчур или PvP-блокбастеров. Когда будете искать игры бесплатно, новые релизы или переигрывать в давно забытое старое, не забудьте обратить внимание на музыку.
Музыка создает подходящую атмосферу и еще больше погружает нас во вселенную видеоигры. Мы выбрали шесть хитов из музыкального архива для видеоигр, но есть и множество других популярных мелодий, которые стоит послушать.
Кроме того, когда будете пробовать новые онлайн-игры, играть в свою любимую игру или смотреть обзоры самых ожидаемых тайтлов, уточните, кто написал к ним саундтрек.