10 frasi sul gioco che hanno fatto la storia dei videogame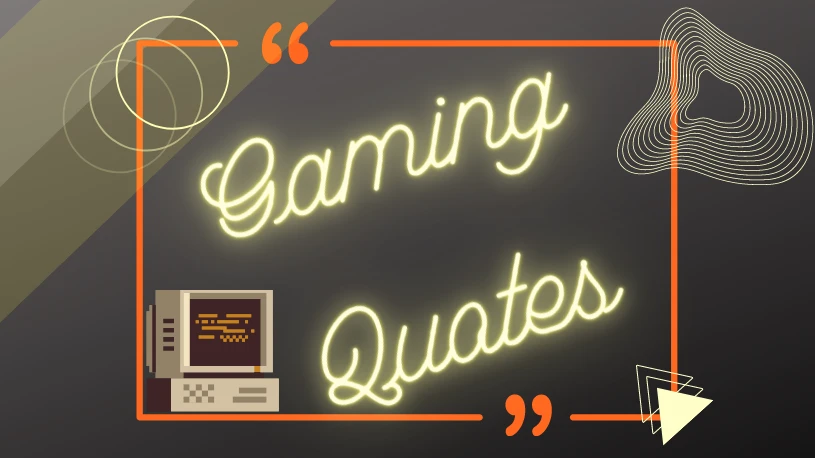 Chi di noi non ha mai letto o ascoltato una frase che ci ha aiutati in un momento difficile delle nostre vite? Alcuni le trovano nei libri, altri cercano l'ispirazione al cinema e altri ancora, come nel nostro caso, si lasciano guidare dagli aforismi sul gioco.
I moderni videogiochi hanno infatti raggiunto un livello di cura della trama e dei dialoghi che non ha nulla da invidiare alle produzioni cinematografiche e persino ai romanzi, tanto che alcune frasi sul gioco si sono convertite in veri a propri cult.

Del resto, questa forma di intrattenimento offre un coinvolgimento talmente intenso da essere difficilmente riproducibile, consentendo ai giocatori di vivere delle storie attraverso i propri personaggi (soprattutto nel caso dei giochi di rol).
Alcuni titoli offrono persino la possibilità di decidere gli eventi della trama, modificandone il finale in base alle selezioni dei giocatori.
Come immaginabile, questo livello di partecipazione richiede un maggior numero di dialoghi dal testo curato, con frasi sul gioco che spesso entrano nell'immaginario degli utenti.
A questo proposito, potremmo citare uno dei più celebri aforismi sul gioco, ideato dal creatore di Civilization, Sid Meier:
"Con il tempo ho compreso che i giochi non sono solo un divertimento; possono trasmetterti emozioni."
Abbiamo quindi deciso di metterci alla ricerca delle dieci migliori frasi sul gioco per celebrare questa magnifica forma d'arte.
1. Red Dead Redemption
"Alcuni alberi fioriscono rigogliosi e altri muoiono. Alcuni animali crescono forti, mentre i loro compagni vengono sbranati dai lupi. Alcuni uomini nascono abbastanza ricchi e stupidi da godersi le loro vite senza problemi. Nulla è giusto e tu lo sai."
Era il 2010 quando Rockstar Games lanciò Red Dead Redemption sul mercato e alcune delle frasi sul gioco pronunciate dai suoi personaggi continuano a riscuotere successo tra i giocatori.
Non avrà vinto il titolo di gioco dell'anno, ma con questa citazione pone l'attenzione su uno dei grandi quesiti della storia meglio di cento proverbi sul gioco: perché accadono cose brutte alle persone buone mentre i malvagi raggiungono i loro obiettivi?
La verità è che a volte la vita non è giusta e non possiamo fare altro che accettarla come viene.
2. Bioshock
"Tutti noi compiamo delle scelte e noi stessi siamo frutto delle nostre decisioni."
Tratta dal grande classico dei giochi FPS lanciato nel 2007 da 2K Games, questa citazione merita di essere annoverata tra le frasi per vincere al gioco e nella vita.
Ci ricorda che tutti siamo liberi di compiere le nostre scelte ma anche che ognuna di queste avrà delle conseguenze con le quali dovremo convivere e che ci formerà come persone. Poche parole ma degne della nostra lista delle migliori frasi sul gioco.
3. Kingdom Hearts
"Non mi serve un'arma; il mio potere sono i miei amici!"
Parlando di aforismi sul gioco non potevamo non menzionare una delle serie più iconiche di tutti i tempi, Kingdom Hearts, un prodotto magico in cui il mondo della Disney si fonde con quello di Final Fantasy.
E dal momento che "per ogni sorriso deve esserci una lacrima", citando un celebre motto della casa di produzione, sapevamo già che questa serie di giochi di avventura ci avrebbe riservato momenti a dir poco emozionanti.
È una delle più belle frasi sul gioco (tanto breve e intensa che potremmo inserirla a pieno titolo tra i proverbi sul gioco) e ci ricorda quanto siano importanti gli amici: quando siamo circondati dalle persone che amiamo, nulla è troppo difficile.
4. God of War 3
"La speranza è ciò che ci rende forti, la nostra ragione di esistere. È ciò che ci rimane quando tutto il resto è perduto."
God of War è una delle serie di maggior successo della PlayStation e si è conquistata una posizione nella nostra lista delle migliori frasi sul gioco grazie alle parole pronunciate da Pandora nella visione di Kratos.
Alcuni pensano che la speranza sia inutile ma finché la manterremo viva avremo sempre qualcosa per cui batterci e non arrenderci, anche nei tempi più difficili. Potevamo forse non menzionarla tra le frasi per vincere al gioco e nella vita?
5. Fallout 4
"Il problema della felicità è che la riconosci solo dopo averla persa. Puoi pensare di essere felice ma non ci credi davvero, finisci sempre per concentrarti su ciò che non va, sul prossimo obiettivo o su qualcos'altro. È solo quando ti guardi indietro e confronti il passato con il presente che comprendi che ciò che sentivi era felicità."
Tratta dalla serie Fallout, in cui i personaggi dei videogiochi devono adattarsi a un mondo sopravvissuto all'apocalisse nucleare, questa citazione ci ricorda quanto possa essere difficile a volte concentrarsi sulle cose davvero importanti.
È una delle frasi sul gioco più amare perché ci obbliga a riflettere sul modo in cui vive la maggior parte di noi; spesso diamo per scontato il nostro quotidiano e desideriamo ottenere sempre di più, riuscendo ad apprezzare ciò che avevamo solo quando lo abbiamo perso.
6. Borderlands
"Tutti credono di essere l'eroe della propria storia."
È una delle frasi sul gioco più celebri ed è stata pronunciata da Handsome Jack, un personaggio della popolarissima serie Borderlands. Secondo alcuni è una critica alle persone egocentriche che pensano che tutto ruoti intorno a loro.
Noi però siamo convinti che il senso sia un altro: anche se non vivi una vita da eroe, non devi limitarti a vederti come un personaggio secondario nella storia degli altri; tutti noi abbiamo una storia che merita di essere raccontata.
7. Metal Gear Solid 2: Sons of Liberty
"Lo scopo della vita non è trasferire i nostri geni, possiamo lasciare al mondo molto più che il nostro DNA. Attraverso le parole, la musica, la letteratura o il cinema possiamo trasmettere ciò che abbiamo visto, udito e sentito, inclusa la rabbia, la gioia e la tristezza... Queste sono le cose che voglio tramandare. Dobbiamo passare ai nostri giovani la torcia con cui leggere la nostra triste e confusa storia e l'epoca digitale ci ha donato gli strumenti magici per riuscirci. Probabilmente l'umanità scomparirà un giorno, consentendo a nuove specie di dominare la Terra, un pianeta che potrebbe non essere eterno ma sul quale dobbiamo mantenere tracce di vita. Non si può costruire il futuro dimenticando il passato."
Nonostante siano trascorsi ben vent'anni dal suo lancio, il capolavoro di Hideo Kojima continua a essere un cult e non solo tra i pro gamer.
Entrata a pieno titolo tra le migliori frasi sul gioco, questa citazione è tratta dalla parte finale della trama, in cui Snake spiega a Raiden come vivere la sua vita, anche se potremmo interpretarla come un messaggio diretto ai giocatori.
Considerando la sua estensione, più che tra i proverbi sul gioco potremmo quasi considerarlo un monologo che ci ricorda quando sia importante tramandare le nostre storie affinché il passato non venga cancellato dal tempo.
8. Half-Life 2
"Mai sottovalutare l'effetto che può avere la persona giusta nel luogo sbagliato."
Released in 2004, Half-Life 2 still remains one of the most critically-acclaimed titles of all time. Valve the team behind it created a literal masterpiece, but they could never follow it up despite cries from fans because they didn't think they could top what they had already produced.
Lanciato nel lontano 2004, Half-Life 2 continua a essere uno dei titoli più apprezzati dalla critica. Il titolo è di una qualità talmente alta che per anni il team di Valve ha respinto le richieste dei fan di produrre un secondo capitolo per timore di non riuscire a ripetere l'impresa.
La svolta è però giunta con il lancio di Half-Life: Alyx, da molti considerato il migliore dei giochi VR. Potevamo quindi non celebrarne il successo inserendolo nella lista delle frasi sul gioco?
Il senso della citazione è semplice: non sempre le cose vanno come avremmo voluto ma a volte gli imprevisti celano un risvolto positivo.
Se ti è già capitato di sentirti nel posto sbagliato, prova ad analizzare meglio la situazione perché potresti imparare qualcosa da ogni esperienza.
9. The Elder Scrolls V: Skyrim
"Anch'io amavo l'avventura prima di beccarmi una freccia nel ginocchio."
L'unico motivo per cui l'abbiamo scelta è perché non potevamo proprio escluderla dalla lista. Le frasi sul gioco divertenti sono importanti quanto quelle profonde e questa è una delle più popolari tratte da un videogioco.
Lanciato nel 2011, Skyrim di Bethesda continua a riscuotere successo tra milioni di giocatori e questa citazione è uno dei motivi per cui viene ricordato con affetto.
Nonostante la frase di per sé non sia particolarmente divertente, ha ispirato un mare di meme e video di YouTube divenuti virali.
10. Duke Nukem
"È giunto il momento di prendere a calci e masticare gomme... e io ho finito le gomme."
Chiudiamo la serie con un'altra delle frasi sul gioco più divertenti e lo facciamo scegliendo un vero e proprio cult.
Tratta da un classico dei giochi d'azione del 1991, ci ricorda che Duke Nukem fa sul serio e, diciamoci la verità: chi tra gli appassionati del gioco non ha mai sognato di pronunciarla in una situazione reale?
Giochi per tutti
Come avrai notato, abbiamo selezionato citazioni tratte da titoli di generi completamente diversi tra loro e non è stata una scelta casuale.
Che si tratti del più semplice dei giochi online o di un elaboratissimo MMORPG, tutti i prodotti della creatività possono offrire frasi sul gioco in grado di ispirare anche il più esigente degli utenti.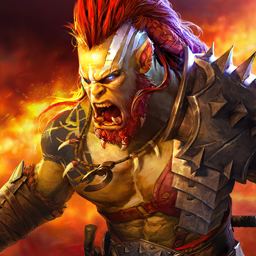 RAID: Shadow Legends
Raccogli 700+ Campioni & Battiti Per La Gloria