Die China Joy Expo, auch China Digital Entertainment Expo & Conference genannt, ist ein Gaming-Riesenevent, das jedes Jahr in Shanghai in China stattfindet. Sie ist nicht nur die größte Gaming- und Entertainment-Messe in China, sondern auch in ganz Asien.
Die Zahlen, die der chinesische Markt in Sachen Videospiele schreibt, sind unglaublich: In China spielen sage und schreibe mehr als 500.000.000 Menschen Videospiele. Im Jahr 2018 lag das weltweite Einkommen der Gaming-Industrie bei insgesamt $100 Milliarden – davon kam fast ein Viertel vom chinesischen Festland. Da ist es wohl keine Überraschung, dass China inoffiziell die "Gaming-Hauptstadt der Welt" ist.
Doch bevor sich China zu dem Riesenmarkt entwickeln konnte, wo von Smartphone-Hits über Konsolen-Titel bis PC Browser Games inzwischen alles gefeiert wird, hat die Gaming-Industrie Chinas in den letzten zwei Jahrzehnten so einiges durchmachen müssen.
Im Jahr 2000 wurden in China nämlich Videospielkonsolen kurzerhand komplett verboten, aus Sorge, welchen Einfluss sie auf die nachfolgenden Generationen haben könnten. Erst 15 Jahre später wurde das Verbot aufgehoben, woraufhin der chinesischen Bevölkerung plötzlich eine ganz neue Welt der Next-Gen-Spielkonsolen eröffnet wurde.
Während des Konsolenverbots zwischen 2000 und 2015, entstand in China allerdings ein gewisser "Schwarzmarkt" für PC-Gamer, da Computerspiele in Internetcafés im Land gehostet werden durften. Spiele wie Browsergames Strategie, PC-Rollenspiele und mehr waren damit im Land spielbar.
Wie auch hierzulande deutsche kostenlose MMORPGs unglaublich beliebt sind, fand das Genre auch in China enorm Anklang. Es wurde eine ganze Welle an MMORPG Games ausgelöst, die von Videospielgiganten des chinesischen Markts angeführt wird. Unter anderem Tencent und NetEase gehören hier zu den Riesen dazu.
Die Geschichte der China Joy Expo 📢
Obwohl Videospiele wie Abenteuer Onlinespiele zwischen 2000 und 2015 in China verboten waren, wurde das Land dennoch 2004, dem ersten Jahr der China Digital Entertainment Expo & Conference, zum Gastgeber der Gaming-Messe. 2022 steht nun der 20. Geburtstag der China-Joy-Veranstalter an.
Während zwar Konsolen in China zu der Zeit verboten waren, konnte man dennoch jede Menge Computerspiele wie Aktion Spiele online spielen. Somit wuchs zu der Zeit die Popularität von PC- und Online-Spielen enorm, und die größten Videospielunternehmen der Welt versuchten daraufhin, den chinesischen Markt anzuzapfen. Und dabei stellte sich die China Joy Expo als hervorragender Mediator heraus.
Publisher aus dem Ausland suchten verstärkt die Zusammenarbeit mit chinesischen Entwicklern. Ziel war es nicht nur, die Bekanntheit im Land zu steigern, sondern vor allen Dingen auch, um lokale Versionen der westlichen Spiele, wie bspw. von Online Rollenspiele kostenlos deutsch, für chinesische Gamer zu entwickeln.
Im Jahr 2019, der letzten China Joy Expo vor der Pandemie, sorgten drei der größten Game-Publisher für Eindruck. Nintendo, Ubisoft und Sony waren in großem Umfang dabei und zeigten ihr Vorhaben, lukrative, lokalisierte Versionen etablierter Franchise zu schaffen.
Westliche Games für den chinesischen Markt
Sony bestätigte, dass sie verschiedene ihrer größten Franchise, die in der westlichen Welt besonders erfolgreich sind, für den chinesischen Markt anpassen würden. Unter anderem NBA 2K2, Shenmue 3 und Sangokushi 14 wurden hierzu genannt. Ähnliches ließ auch Nintendo verlauten.
Das japanische Unternehmen zeigte bei der China Joy Expo 2019 sogar schon chinesische Versionen ihrer beliebtesten westlichen Spiele. Es wurde zudem bestätigt, dass sie noch mehr Konsolenspiele in vereinfachtem Chinesisch verfügbar machen würden.
Auch Ubisofts CEO, Yves Guillemot, hielt sich mit großen Ankündigungen nicht zurück und sagte bei der China Joy Expo 2019, dass er gern einen Teil der Assassin's-Creed-Hauptreihe im historischen China sehen würde.
Zwar hat Guillemot nicht offiziell bestätigt, dass dies wirklich passieren wird, doch allein, dass er es als Möglichkeit erwähnt hat, zeigt eindeutig, dass immer mehr Publisher ihr Auge auf den lukrativen chinesischen Markt geworfen haben. Gibt es hierzulande bereits reichlich Spiele Windows 7 Download kostenlos deutsch, sollen chinesische Versionen von zahlreichen großen Games für den chinesischen Markt kommen.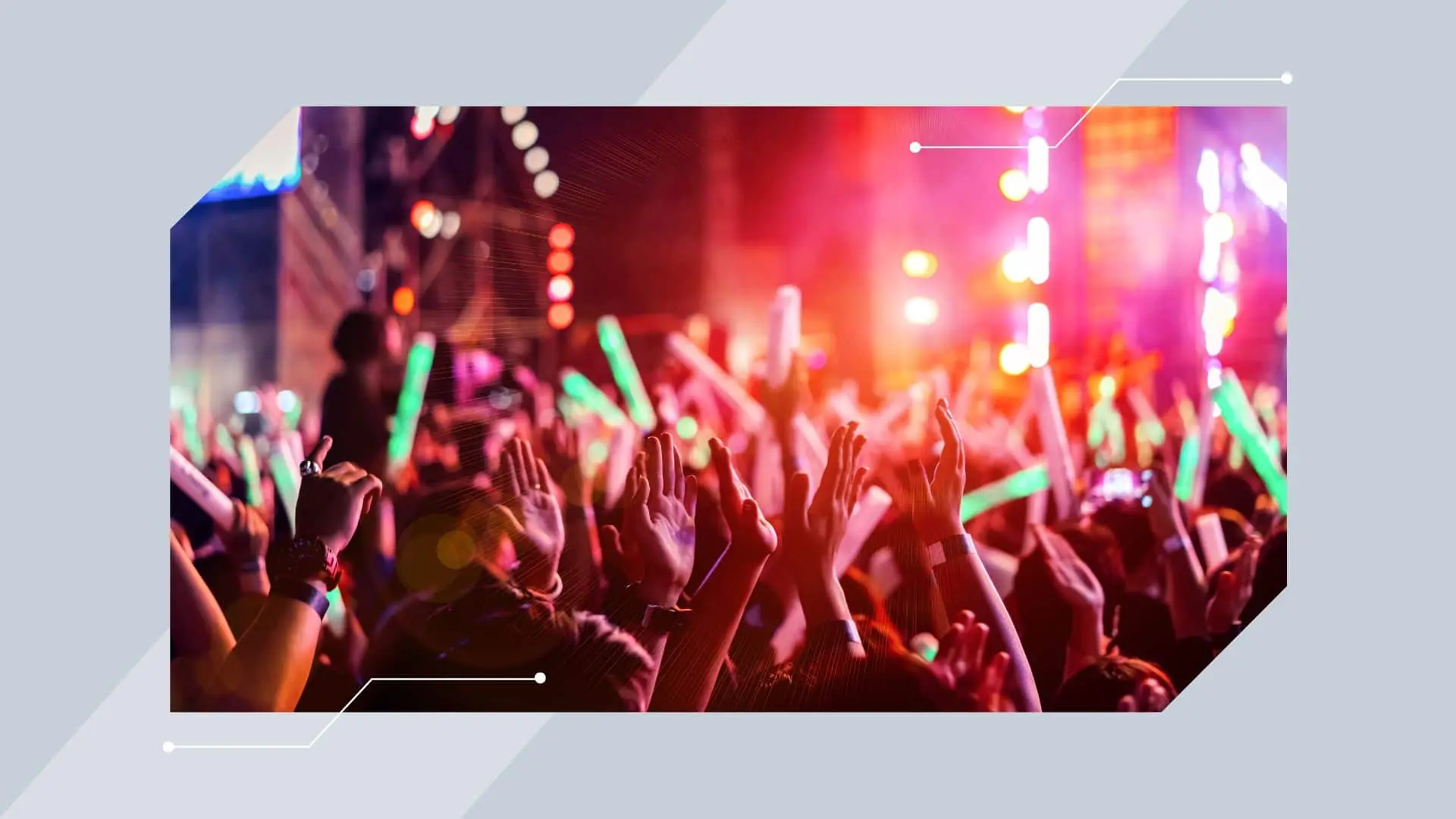 Vereinfachtes Chinesisch in westlichen Spielen
Schon jetzt tragen die Bemühungen einiger Game-Studios reichlich Früchte, die ihre Spiele in vereinfachtem Chinesisch verfügbar gemacht haben.
CDPR hat zum Beispiel The Witcher 3: Wild Hunt in vereinfachtem Chinesisch herausgebracht und auch Cyberpunk 2077 mit exklusiven Voiceovers und Untertiteln in vereinfachtem Chinesisch ausgestattet, um Spielern eine authentische und immersive Spielerfahrung zu ermöglichen.
Der große Unterschied zwischen der China Joy Expo und westlichen Gaming-Messen wie der Comic Con Dortmund oder der TwitchCon liegt darin, dass Entwickler und Publisher sich in Asien deutlich mehr ins Zeug legen müssen. Immerhin haben sie in der westlichen Welt bereits ihre loyale und beständige Fanbasis, in Asien jedoch noch nicht.
Allerdings werfen die kontinuierlichen Bemühungen, Spiele für den chinesischen Markt anzupassen, bereits die ersten Dividenden ab.
China Joy Expo: Das Tor zum asiatischen Markt
Der polnische Entwickler 11 Bit Studios hat 2014 mit This War of Mine eines der besten Kriegs-Survival RPG Games des Jahres herausgebracht. Nachdem sie das Spiel in vereinfachtem Chinesisch verfügbar gemacht haben, konnten sie ein zwar langsames, aber beständiges Wachstum der Verkäufe in China verzeichnen.
Im Jahr 2013 kam gerade einmal 1 % des Gesamtumsatzes des Spiels aus China. 2018 war das Land für fast ein Viertel des Umsatzes verantwortlich.
Für ausländische Videospielunternehmen sind Investitionen in Events wie der China Joy Expo eine Strategie auf lange Sicht. Diese Firmen müssen vertrauenswürdige, kostengünstige Beziehungen mit chinesischen Partnern aufbauen, die qualitative Synchronisierungen und Übersetzungen liefern können, die für die chinesische Kultur unglaublich wichtig sind. So wie sich deutsche Gamer deutsche Spiele kostenlos wünschen, braucht der chinesische Markt Games in ihrer Landessprache.
Wann ist China Joy Expo 2022?
Die China Joy Expo 2021 im Shanghai New International Expo Center war ein riesengroßer Erfolg. Daher war die Enttäuschung bei den chinesischen Gamern und globalen Videospielunternehmen enorm, als bekannt wurde, dass die China Joy Expo 2022 ausschließlich online stattfinden würde.
Durch das Wiederaufkommen der Covid-19-Pandemie auf dem chinesischen Festland haben sich die Veranstalter dazu entschlossen, den Stecker für das Event zu ziehen und den 20. Geburtstag der China Joy Expo ausschließlich im Internet zu feiern.
Das Veranstalterkomitee der China Joy Expo war sich einig, das Offline-Event zu verschieben. Doch sie schmiedeten schnell einen neuen Plan: Das Event 2022 soll im Metaverse veranstaltet werden.
Die Online-Version der China Joy Expo 2022 wird damit zur "MetaJoy". Besucher können das virtuelle Event vom 27. August bis zum 2. September online besuchen.
Einem offiziellen Bericht zufolge sollen sich alle Besucher, die offline anwesend gewesen wären, kostenlos für MetaJoy anmelden können. Einzelpersonen müssen sich dazu nur registrieren, um in die digitale Ebene des Events eintreten zu können.
Teilnehmer, die sich neu anmelden, können sich zudem limitierte MetaJoy-NFTs und Token von anderen Marken anlässlich des Events sichern.
Ein führender globaler Markt
Es steht außer Frage, dass Videospielunternehmen außerhalb von Asien der China Joy Expo viel Bedeutung beimessen, unabhängig davon, ob sie auf Browsergame Multiplayer, Konsolenspiele oder Mobile Games spezialisiert sind.
Viele der größten Videospielentwickler und -publisher nutzen die China Digital Entertainment Expo & Conference, um ihre neusten Innovationen zu launchen und Kollaborationen mit örtlichen Firmen für chinesische Versionen ihrer Spiele sowie die besten online Spiele kostenlos zur Schau zu stellen. Damit soll das Interesse der chinesischen Gamer in die Höhe getrieben werden.
Die China Joy Expo 2022 (und MetaJoy) verspricht wieder einige spannende Produkte. Da bleibt jedoch eine Frage: Wann werden wohl die vorgestellten Innovationen auch in der westlichen Welt verfügbar sein?