Action Spiele Online 2023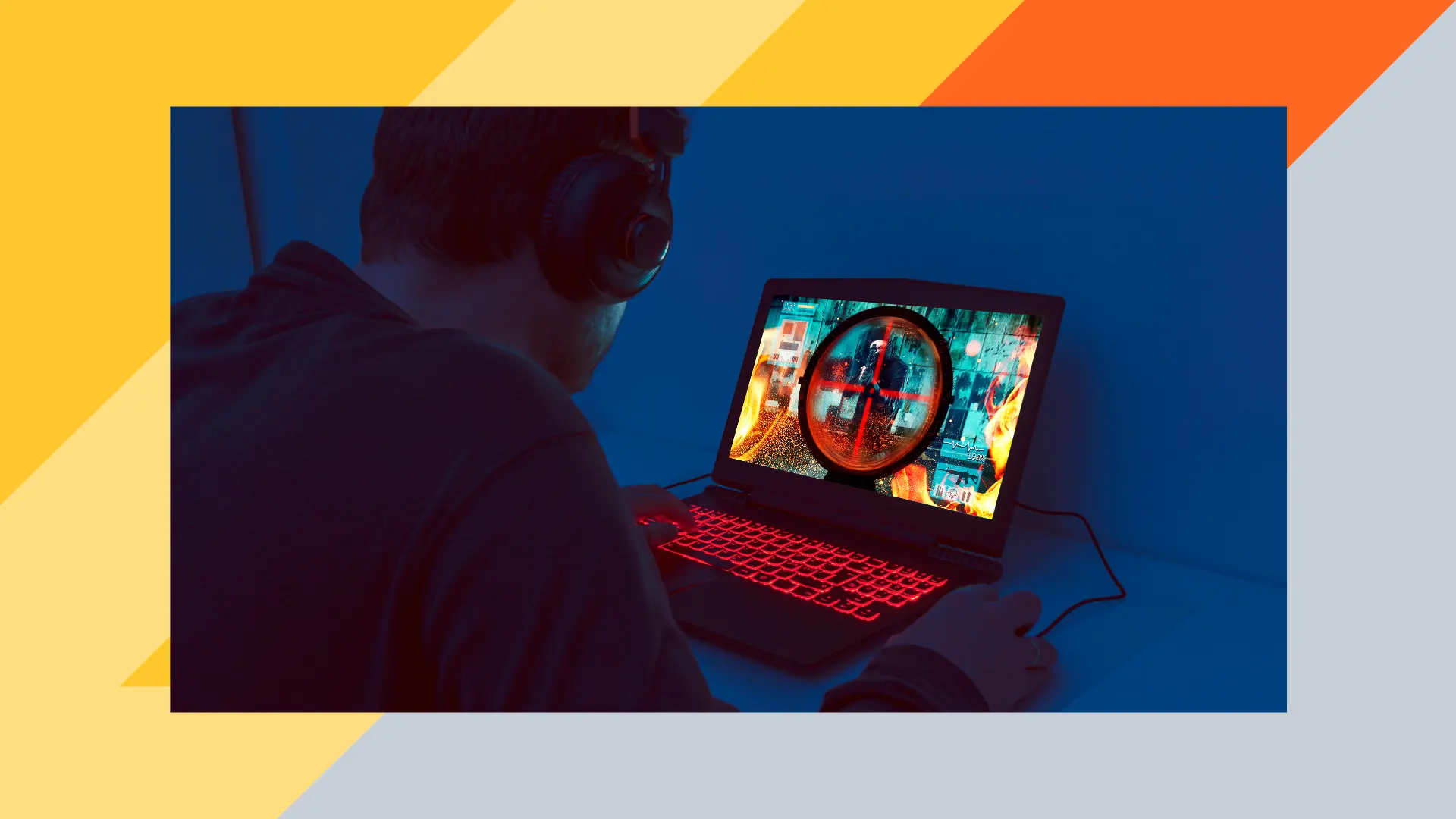 Die besten Action Spiele: Von Klassikern bis zu modernen Action Online Spiele
Jeder Mensch hat einen unterschiedlichen Geschmack, wenn es um Videospiele geht. Manche wollen Sportsimulationen spielen, andere mit dem Farm-Simulator ihre eigene Farm aufbauen und wieder andere suchen die besten MMORPGs 2023. Doch eines ist immer wieder beliebt: Action Spiele. Hier bekommt man nicht nur Unterhaltung, sondern auch die Reflexe, das Timing und das strategische Können wird getestet. Deswegen sind Action Online Spiele perfekt für Adrenalinjunkies.

Wenn das auf dich zutrifft, dann ist dieser Artikel über Action Spiele für dich genau richtig. Wir stellen die besten Spiele für das Jahr 2023 vor; egal ob diese Action Spiele am PC, für die Konsolen oder iOS Spiele 2023 sind.
Was sind Action Spiele?
Sucht man nach beste Android Spiele 2023 findet man einige Action Online Spiele. Doch wer jetzt Action Spiele sucht, der wird sich fragen, wie man diese überhaupt definiert. Natürlich ist es ein bekanntes Genre, dennoch kann man noch mehr über Action Rollenspiele erfahren. Bei Action Online Spiele musst du physische Aufgaben bestehen, um Hindernisse zu überwinden und deine Gegner zu besiegen. Die Level sind dabei absichtlich schwer gehalten, damit es eine echte Herausforderung ist. Um diese zu bestehen, benötigt es eine gute Koordination, Reaktion und Timing. Übung macht hier den Meister.
Actionspiele sind in verschiedenste Kategorien unterteilt, weswegen der Name nur ein übergreifender Titel ist. Action Spiele können Ego-Shooter 2023, Robot Games oder sogar Puzzles sein. Oftmals werden sie gerne mit anderen Genres vermischt, etwa mit Abenteuerspielen oder mit RPGs, wodurch Hybride entstehen. Diese locken oftmals noch mehr Fans an. Wer liebt nicht unterhaltsame Action Rollenspiele?
Was war das erste Action Online Spiel?
Bevor Rollenspiele PC kostenlos downloaden Vollversion die Norm war, gab es Pac-Man (1980). Pac-Man wird als das erste Action Spiel gesehen und hat dadurch einen echten Kultstatus erlangt. Natürlich war es noch kein Action Online, dennoch hat das japanische Spiel die Welt im Sturm erobert. Dabei wurden die Entwickler von der japanischen Anime-Kultur inspiriert und ist so auf die charakterbasierte Geschichte gestoßen, in welcher sich die Spielcharaktere mit der Zeit weiterentwickelt. So ist das erste Genre der Actionspiele entstanden.
Weitere Beispiele für Action Spiele sind Donkey Kong und Frogger. Diese simplen, aber unterhaltsamen Spiele waren Vorreiter und haben gezeigt, wie unterhaltsam es sein kann, physische Aufgaben zu lösen. Action Rollenspiele sind auch heute noch so beliebt, dass es sie als Spiele Download Mac gibt. Beim Beispiel von Frogger muss man etwa Straßen und Flüsse überqueren. Dabei versucht man Gegenständen auszuweichen, welche in den Weg fallen. Mit dem richtigen Timing und einer guten Strategie kommt man mit der Zeit immer weiter. Genau das macht Action Spiele aus.
Das beste Action Spiel aller Zeiten
Was ist das beste Action Spiel aller Zeiten? Natürlich kann diese Frage nicht simpel beantwortet werden, weil es für jeden Geschmack einen anderen Favoriten gibt. Während manche Spieler Rätsel bevorzugen, freuen sich andere auf schnelle FPS. Wir stellen dennoch ein paar Spiele vor, welche von Kritikern und Spielern hervorragende Rezessionen erhalten haben.
Call of Duty
Es gibt kaum eine Franchise, welche so bekannt ist wie Call of Duty. Diese Actionspiele kann man mittlerweile am PC und der Konsole spielen und der neueste Ableger ist sogar das beste Handy Games 2023. Dabei gilt die Serie als der beste FPS aller Zeiten. Ein FPS ist ein Sub-Genre der Shooter, welche wiederum zu den Action Spielen gehören. Hier steuert man nur einen Charakter und versucht durch eine gute Taktik und Reaktionszeit die Gegner zu besiegen.
Call of Duty gehört deswegen zu den besten PC Spiele 2023, weil es ein sehr schnelles Gameplay hat. Dadurch wird der physische Teil der Action Spiele PC noch stärker beansprucht. Natürlich gibt es eine Art der Geschichte, der Fokus liegt jedoch auf der Action und dem Multiplayer-Modus. In diesem muss man als Team mit fremden Menschen oder Freunden zusammenarbeiten, um den Kampf zu gewinnen.
Ghost of Tsushima
Seit dem Jahr 2020 weht ein neuer Wind bei den Action Online Spiele. Damals wurde mit Ghost of Tsushima eines der besten Abenteuerspiele veröffentlicht. Das Spiel gibt es nur auf der Playstation, wo es mehrere Genres wie RPG, Shooter, Kämpfen und Abenteuer vereint. Durch diese Kombination wird es sogar für die erfahrensten Spieler zu einer echten Herausforderung. Auch drei Jahre nach seiner Veröffentlichung ist es noch immer eines der beliebteste Spiele 2023.
In dem Spiel übernimmt man die Kontrolle über den Samurai Jin Sakai, der die Insel Tsushima verteidigen möchte. Die Gegner sind die Mongolen, welche Japan übernehmen wollen. Mit den vielen Herausforderungen, einer herausragenden Grafik und einer packenden Geschichte ist es eine Empfehlung für jeden, der Action Spiele sucht.
Welche Indie Spiele sind zum Empfehlen?
Dead Cells
Die besten Action Online Spiele müssen nicht direkt von einem großen Produzenten kommen. Dead Cells ist ein Beispiel dafür. Die Aufgabe ist dabei einfach: Kämpfe dich durch die Kerker und besiege die Endgegner, um neue Welten freizuschalten. Durch das Finden von neuen Welten wird dieses simple Modell nicht langweilig. So ist Dead Cells ein abwechslungsreiches und unterhaltsames Spiel, wo keine Welt wie die vorherige ist. Damit ist Dead Cells eines der besten Action Spiele aus der Indie Gemeinschaft.
Braid
Wer über Indie Spiele redet, der darf bei den Actionspielen nicht auf Braid vergessen. Für viele Spieler ist es das erste Indie Spiel, welches es in den Mainstream geschafft hat. In Braid übernimmst du die Kontrolle über Tim und versuchst die Prinzessin zu retten. Kommt dir diese Geschichte bekannt vor? In gewissen Weisen ähnelt es wirklich Super Mario. Dennoch hat es seine einzigartigen Wendungen und die Geschichte folgt nicht einem geraden Weg, sondern hat immer wieder Überraschungen parat.
Das sind die Newcomer des Jahres 2023
Assassins Creed Mirage
Obwohl Handys immer mehr den Gaming-Sektor erobern, müssen es nicht immer Spiele iOS kostenlos sein. Im Jahr 2023 gibt es mit Mirage eine neue Installation der beliebten Assassins Creed Franchise. Dieses Jahr übernimmt man den Charakter Basim und erkundet die Dächer der Round City. Wie bei den Vorgängern ist hier wieder Parkour im Vordergrund, jedoch wurden die Animationen erneut verbessert und die Grafik kann sich ebenfalls sehen lassen. Dieses Mal führt uns die Reise in das Goldene Zeitalter von Bagdad, der Hauptstadt von Irak.
Where Winds Meet
Wer im Jahr 2023 Action Spiele für den PC sucht, der wird bei Where Winds Meet fündig. In diesem RPG kämpft man im China des 10. Jahrhunderts gegen verschiedene Monster. Das Ziel ist dabei simpel: die Gegner zu besiegen. Wenn du die Kämpfe gewinnst, kannst du das Land nach deinen Wünschen gestalten. Wie du mit den Gegnern kämpfst, ist ganz dir überlassen. Ist das Schwert die Waffe deiner Wahl oder wirst du Martial Arts lernen? Es ist deine Entscheidung. Durch diese Freiheiten im Spiel ist es eines der besten Action Online Spiele des Jahres 2023.
Sei bereit für die Action
Beim Action Spiele suchen gibt es eine riesige Auswahl aufgrund der verschiedenen Sub-Genres, welche existieren. Egal, ob schnelle Ego-Shooter, das Lösen von Aufgaben oder Survival Games PC gratis, ist hier für jeden Geschmack etwas dabei. Wenn du also eines dieser Spiele ausprobieren möchtest, dann wärme schon einmal deine Reaktionen auf – diese wirst du benötigen. Teste dein Können mit einem der Spiele, welche wir dir vorgestellt haben. Diese sind jedoch nur der Anfang. Am besten probierst du verschiedene Spiele aus und suchst, welche dich am meisten ansprechen. Es gibt viele tolle Action Online Spiele zum Ausprobieren.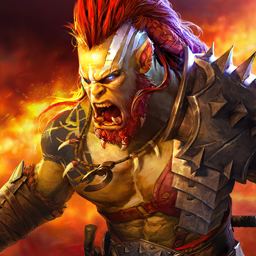 RAID: Shadow Legends
Sammle über 700 Champions & kämpfe um Ruhm