Videospiele, die als Inspiration für Filme dienten, und umgekehrt

Welche Filme hatten den größten Einfluss auf die Welt der Videospiele, und welche Videospiele haben ihrerseits die Filmindustrie inspiriert? Da fallen einem unzählige Titel ein, zuallererst jedoch das Marvel Cinematic Universe, kurz MCU.
Das ist bei weitem nicht das einzige Serienuniversum, aus der Videospiele und Filme entstanden sind.
Mega-Videospieltitel wie World of Warcraft sind vor einiger Zeit fürs Kino adaptiert und verfilmt worden, während Blockbuster wie die Batman-Reihe, das geistige Eigentum von DC Comics, als Inspiration für unzählige Videospiele dienten.
In diesem Artikel beschäftigen wir uns mit einigen der größten Hits, die den Sprung von der bzw. auf die Leinwand vollzogen haben.
Die "besten" Videospielverfilmungen in den Augen der Fans
Auch wenn professionelle Kritiker die Filme, die wir besprechen werden, nicht als "Erfolg" bezeichnen würden, waren diese doch bei den Fans der zugehörigen Spiele jeweils riesige Hits und sind zu Kultklassikern geworden.
Tomb Raider (2018 & 2001)
Das aktuellste Beispiel für die Filmadaption eines Videospiels ist "Tomb Raider", ein Film, der 2018 in die Kinos kam und ein Reboot der Reihe, die 2001 mit Angelina Jolie begann.
Dieser zweite Versuch, ein Videospiel zu adaptieren, das bei vielen nostalgische Gefühle auslöst, wurde unter Fans der Reihe als Erfolg angesehen und kam genau wie sein Vorgänger gut an.
Hier wurde ein ganz anderer Ansatz gewählt als beim ersten Film: Im Fokus standen frühere Aspekte aus Lara Crofts Leben, und der Film endete mit einem Cliffhanger, was zu Spekulationen über eine mögliche Fortsetzung führte.
Street Fighter (1994)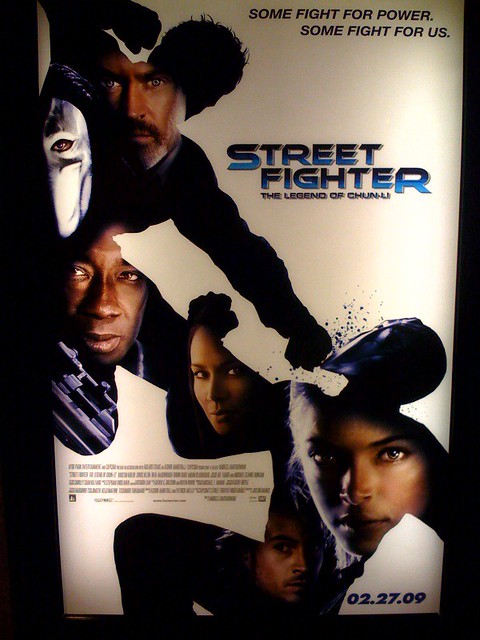 Von den Fans als schreiend komische Adaption eines der beliebtesten Side-Scrolling-Kampfspiele aller Zeiten bejubelt, ist Street Fighter ein klassisches Beispiel für eine Videospielverfilmung.
Star des Films war Jean-Claude Van Damme, der als "ur-amerikanischer" Soldat mit starkem belgischem Akzent auftrat.
Viele erinnern sich daran, den Film als Jugendliche gesehen und für unglaublich grottig befunden zu haben. Allerdings ist es genau das, was ihn bei Fans der Reihe so beliebt gemacht hat.
Tatsächlich übernahm er all die Eigenschaften, die Actionfilme aus den 80ern und 90ern zu dem machten, was sie waren.
Super Mario Bros. (1993)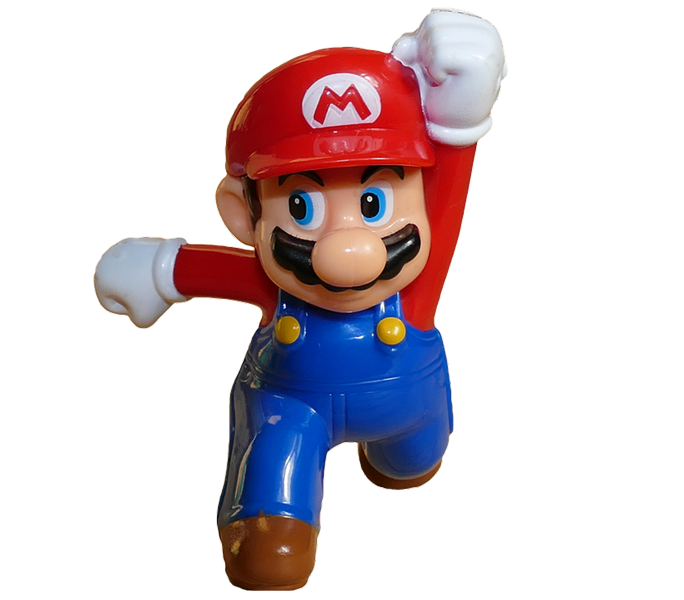 Viele Kinder der 90er erinnern sich sicher daran, wie begierig sie den Filmstart dieses "Megatitels" erwartet haben.
Unter den Fans herrschten unglaublich hohe Erwartungen, besonders angesichts der Tatsache, dass viele der Meinung sind, die Super-Mario-Reihe habe in ihren frühen Tagen einen der größten Beiträge zum Wachstum der Videospielindustrie geleistet.
Leider enttäuschte der Film in weiten Teilen jeden, der ihn sich ansah.
Er war einfach miserabel, und viele Leute fragten sich ratlos, was sie da gerade gesehen hatten. War das Mario? War dieses "Ding" da Bowser?
Doch genau das führte dazu, dass dieser entsetzliche Film unter Fans so berühmt wurde.
Die Leute lieben es, diesen Film zu hassen, und er ist gerade, weil er so unfreiwillig komisch ist, zum Kultklassiker geworden.
Warcraft (2016)
Seit Blizzard Activision jahrelang immer wieder Andeutungen bezüglich der Filmadaption fallen ließ, fieberten die Fans diesem Film entgegen und warteten sehnsüchtig auf seine offizielle Ankündigung.
Wenige Spiele haben so starke Emotionen hervorgerufen wie World of Warcraft, und mit dem Film war es nicht anders.
Unter der Regie von Duncan Jones und mit einem Budget von 160 Millionen Dollar war der Film mit einem Einspielergebnis von 433,7 Millionen Dollar ein riesiger Kassenerfolg.
Er zeichnete sich durch atemberaubende Grafikeffekte aus und ist die Videospielverfilmung mit dem höchsten Umsatz aller Zeiten.
Mortal Kombat (1995)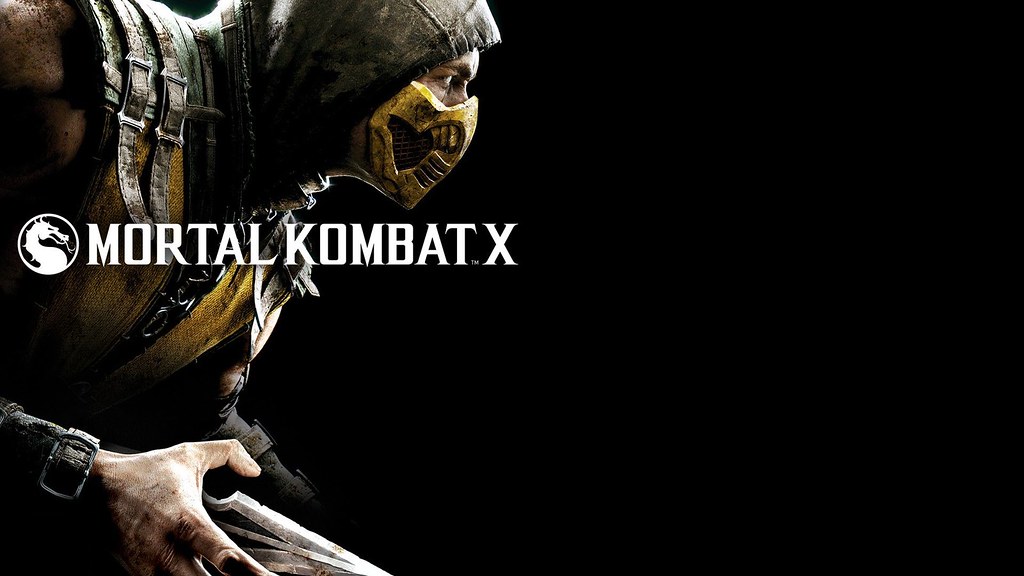 Wenn das kein Film für die Ewigkeit ist! Mit Mortal Kombat wurde hier ein immens erfolgreiches Videospiel für die Leinwand adaptiert.
In den Fußstapfen seines größten Rivalen von damals, dem hier bereits besprochenen Street Fighter, verfolgte Mortal Kombat allerdings einen wesentlich ernsteren Ansatz.
Dieser Film stützte sich noch stark auf die Actionfilm-Tropes der damaligen Zeit, allerdings hatte man das Gefühl, dass er sehr gut ins Mortal-Kombat-Universum passte.
Er fing den tödlichen Kampfgeist der Mortal-Kombat-Reihe hervorragend ein und wird gerade deshalb immer noch als eine der besten Videospielverfilmungen aller Zeiten angesehen.
Blockbuster-Filme, die als Inspiration für Videospiele dienten
Als nächstes sehen wir uns die andere Seite der Medaille an und nehmen einige Mega-Filmtitel aus der Unterhaltungsbranche unter die Lupe, die einige unserer liebsten Videospiele inspiriert haben.
Hier ist die Auswahl wirklich umfangreich, da es zu so vielen Filmen Videospieladaptionen gibt, dass man die Liste scheinbar endlos immer weiter führen könnte.
Ein schneller Blick auf Wikipedia bestätigt das und erschlägt einen fast mit der Anzahl der in dieser Kategorie aufgeführten Titel.
Wir wollen hier allerdings einige wenige Titel hervorheben, die wir für erwähnenswert halten.
James Bond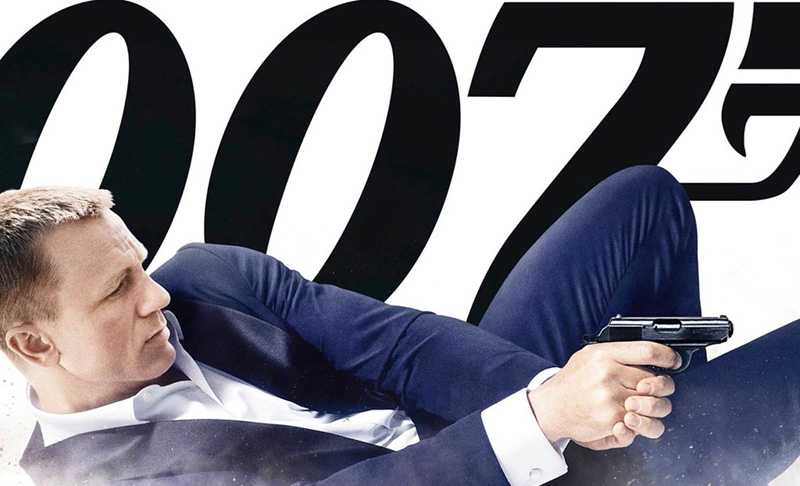 Zahlreiche Videospiele, die im Laufe der Jahre entwickelt wurden, basieren auf James-Bond-Filmen. Einer jedoch sticht dank seines ungeheuren Erfolgs heraus.
Goldeneye 007, das auf dem Film von 1995 mit demselben Titel "Goldeneye" basiert, war einer der größten Superhits auf dem Nintendo 64 und wird mit für die rasant wachsende Beliebtheit von Ego-Shootern verantwortlich gemacht.
Das Spiel verkaufte sich über acht Millionen Mal und lag damit auf Rang 3 der Nintendo-Bestsellerliste für die immens beliebte Konsole Nintendo 64.
Selbst heute ist es den Fans noch gut im Gedächtnis geblieben.
Spiderman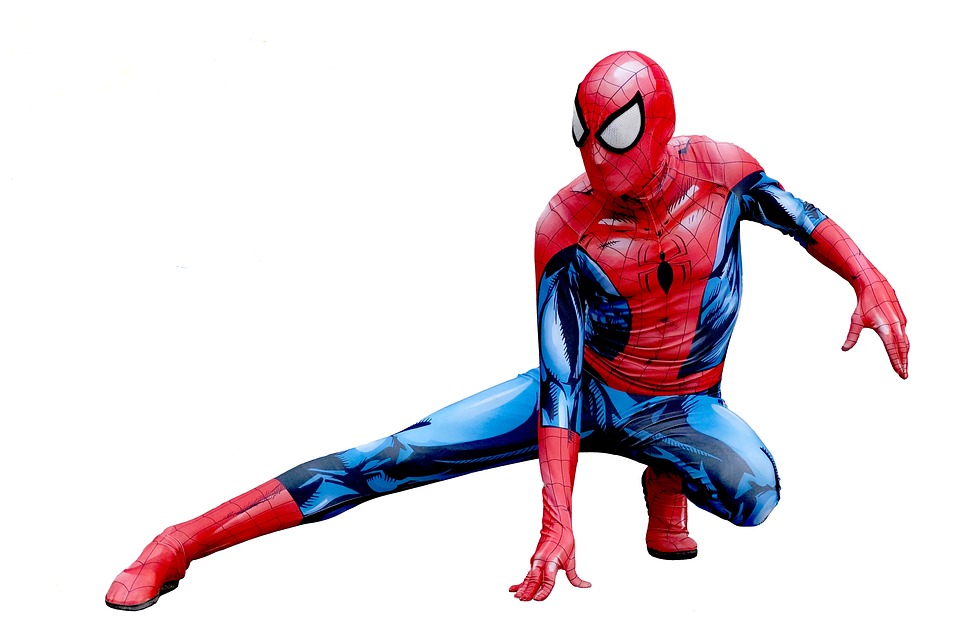 Wie eingangs erwähnt, hat das Marvel Cinematic Universe die Schaffung eines ganzen Kataloges von Videospielen hervorgebracht, und umgekehrt.
Eine der beliebteren Figuren, Spiderman, wurde immer und immer wieder als Videospiel umgesetzt. Das neueste Beispiel dafür ist Spiderman 2018, das für seine unglaubliche Grafik und seine robuste Engine gelobt wurde.
Doch eigentlich gab es ständig neue Spiderman-Spiele, die meistens auf einen Filmstart folgten.
Batman
Das DC Universe, das sich natürlich nicht von seinem Rivalen abhängen lassen möchte, hat mit Batman ebenfalls seinen maskierten Rächer. Auf dessen Filmreihe basierende Spiele gibt es seit den späten 80er Jahren.
"Batman" das Spiel erschien sowohl für die NES-Konsole als auch für den Game Boy Advance. Beide basierten auf dem beliebten Film von 1989.
In späteren Jahren folgte "Batman Returns", das ebenfalls auf dem Film desselben Namens (deutscher Titel: "Batmans Rückkehr") basiert und 1992 für verschiedene Konsolen herauskam.
Im Grunde kann man sagen, wenn ein Batman-Film gemacht wird, gibt es dazu auch eine Videospiel-Adaption.
Herr der Ringe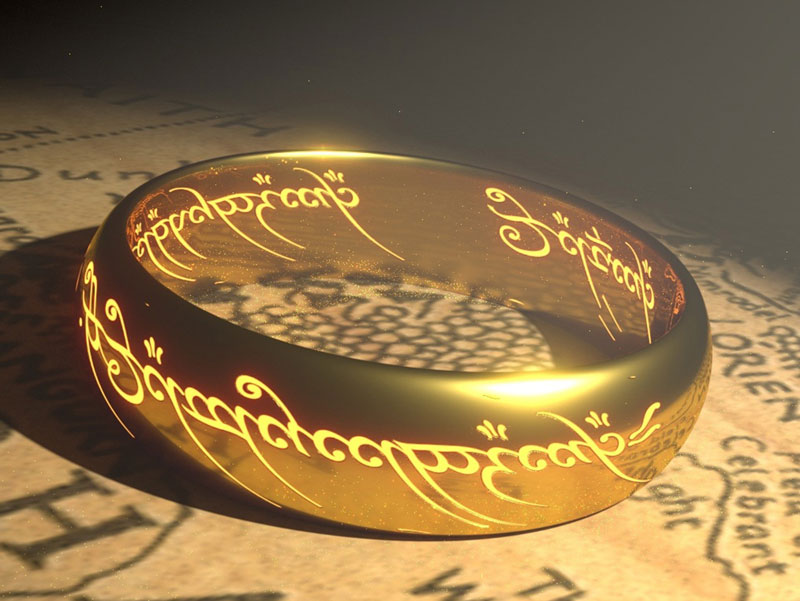 Als Filmreihe mit einem der höchsten Einspielergebnisse aller Zeiten hat Der Herr der Ringe von Regisseur Peter Jackson dazu geführt, dass gleich eine ganze Anzahl von Videospielen dazu geschaffen wurde.
"Der Herr der Ringe: Die Gefährten" kam 2002 heraus und war auf allen wichtigen damals erhältlichen Konsolen verfügbar. Es basierte direkt auf der Filmadaption der Buchreihe.
Im Laufe der Jahre wurden immer mehr auf der Reihe basierende Spiele veröffentlicht. Zuletzt kam 2017 "Mittelerde: Schatten des Krieges" heraus.
Fazit
Insgesamt haben wir nur an der Oberfläche der vielfältigen Geschichte von Videospielen gekratzt, die zu Filmen wurden bzw. umgekehrt.
Diese beiden riesigen Segmente der Unterhaltungsbranche stützen sich seit Jahren massiv aufeinander, wenn es darum geht, sich gegenseitig zu inspirieren – eine Symbiose, die den jeweiligen Machern Millionen von Dollar an Profit einbringt.
Mit Sicherheit wird dieser Trend sich in Zukunft nicht nur fortsetzen, sondern sogar noch verstärken, wenn die boomende Videospieleindustrie bei Konsumenten, die nach Beschäftigungsmöglichkeiten für ihre Freizeit suchen, immer mehr Beliebtheit gewinnt.
Raid: Shadow Legends
Sammle über 400 Champions & kämpfe um Ruhm