Die Erschaffung des ultimativen Soldaten als Videospielhelden

Ein Soldaten-Videospiel bietet uns die Gelegenheit, das Schlachtfeld zu beherrschen. Seine Helden, die meist mit ihrem eigenen Team arbeiten, um Terroristen oder die anstürmenden Horden des Bösen auszuschalten, geben niemals klein bei.
Um den ultimativen Soldaten zu erschaffen, wollten wir die besten Fähigkeiten und Motivationen sowie die beste Ausrüstung der mächtigsten Krieger verwenden. Diese fügen wir dann zu einem einzigen knallharten Helden zusammen, der alle anderen schlägt.
Von Klassikern wie dem Dämonen erschlagenden Helden aus Doom bis zu dem moderneren Teamführer Commander Shepard aus Mass Effect orientieren wir uns nur an den Besten. Unser Ziel ist es, den einen Krieger zu erschaffen, der sich der unbegrenzten Horde entgegenstellt – und sie besiegen kann! Wie fangen wir also an?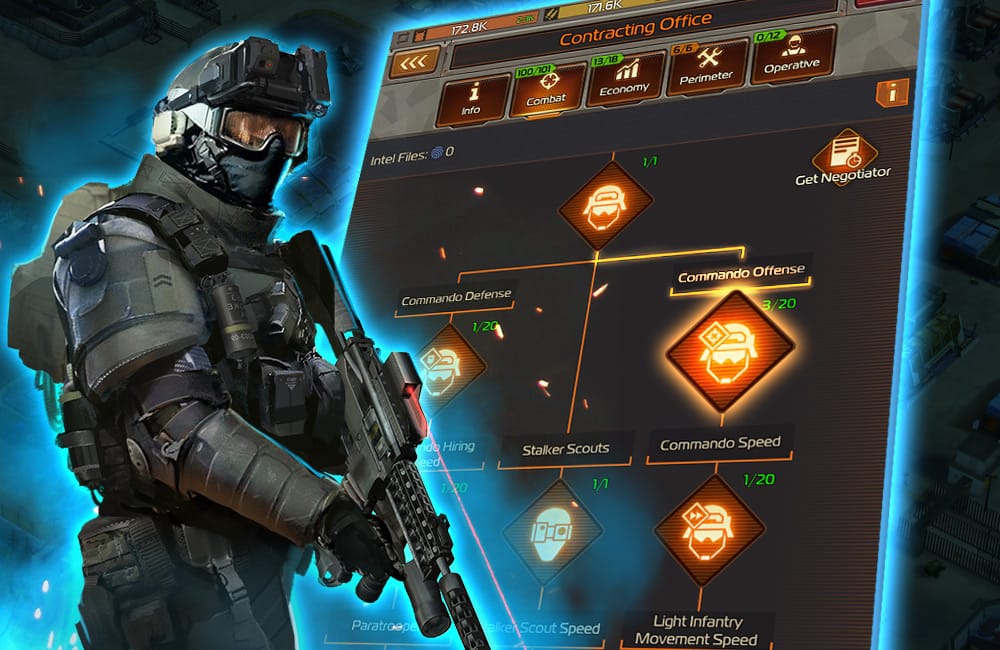 Was macht einen Soldaten aus?
Die Fähigkeit und Bereitschaft zu kämpfen, ist ein wichtiger Teil der Identität eines Soldaten. Was einen Soldaten eindeutig vom Kämpfer unterscheidet, ist der Wille, für etwas Höheres einzustehen.
In anderen Worten: Der Unterschied zwischen Soldat und Kämpfer ist, dass der Soldat als Teil eines Teams kämpft. Dies ist gewöhnlich – aber nicht zwingend – eine offizielle, von der Regierung unterstützte Gruppe.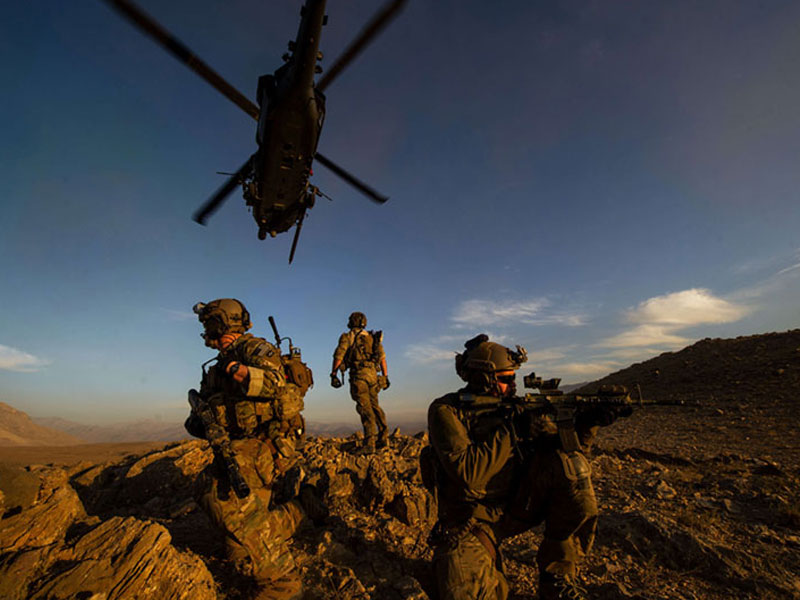 Um die Stufe eines Helden zu erreichen, muss ein Soldat es sich zum Ziel setzen, für eine größere Sache zu kämpfen. Ob er für eine Idee oder ein Volk kämpft, in Kriegsvideospielen wird dieser Soldat meist als Beschützer, nicht als stumpfsinniger Aggressor dargestellt.
Dies kann jedoch etwas kompliziert sein. Es gibt einige Supersoldaten-Videospiele, in denen der Spieler einen traditionellen Soldaten steuert, der allerdings abtrünnig geworden ist. Kratos aus God of War ist ein gutes Beispiel dafür.
Er war ursprünglich ein spartanischer Soldat, verließ aber dann sein Heer, um seine eigenen Ziele zu verfolgen. Im Gegensatz dazu stehen die Spartaner aus Sparta: War of Empires, die ihr gesamtes Volk zu schützen versuchen.
Unser Supersoldat muss einer Sache gegenüber loyal sein, die größer ist als er selbst, sogar, wenn er der letzte überlebende Krieger ist.
In welchen Genres kommen die stärksten Soldaten vor?
Wenn wir von Supersoldaten sprechen, denken wir in der Regel an Kriegs- oder Action-Adventure-Spiele. Sehen wir uns die Welt der Spiele aber genauer an, finden wir in weit mehr Genres als nur bei Supersoldaten-Videospielen Beispiele dafür.
Soldatenspiele sind natürlich ein guter Anfang, doch auch in Genres wie RPGs und Strategiespielen werden wir fündig. Hier stoßen wir auf einige der gebieterischsten und mächtigsten Einheiten auf dem Schlachtfeld.
Spiele wie Warcraft und Stormfall: Age of War sind in dieser Hinsicht gute Beispiele. Während die meisten der steuerbaren Massen in diesen Spielen einfache Einheiten sind, kommt die wahre Arbeit und spielbeeinflussende Macht von den Heldeneinheiten.
Diese Männer und Frauen verfügen nicht nur über ein unglaubliches Basislevel an Stärke, sie können sich auch noch steigern. Durch Aufleveln und neue Ausrüstung kann man diese Einheiten viel stärker machen, je länger der Kampf andauert.
Sollten wir also traditionelle Armeesoldatenspiele zugunsten dieser Kämpfer vernachlässigen? Nicht so schnell!
Während RPG- und Strategiespiel-Einheiten sich beim Management von Gruppen als immens stark erweisen können, fehlt ihnen doch ein gewisser Level an direkter Kontrolle. Dieser Wunsch nach Kontrolle erfüllt sich nur bei Ego- oder Third-Person-Shootern wirklich. In der Praxis würde das bedeuten, die Stärke und das Wachstumspotenzial aus RPGs und Strategiespielen zu übernehmen. Diese würden wir dann in die Umgebung eines Ego- oder
Third-Person-Shooters einbauen, und so Stärke und Kontrolle zu einem allmächtigen Ganzen zusammensetzen.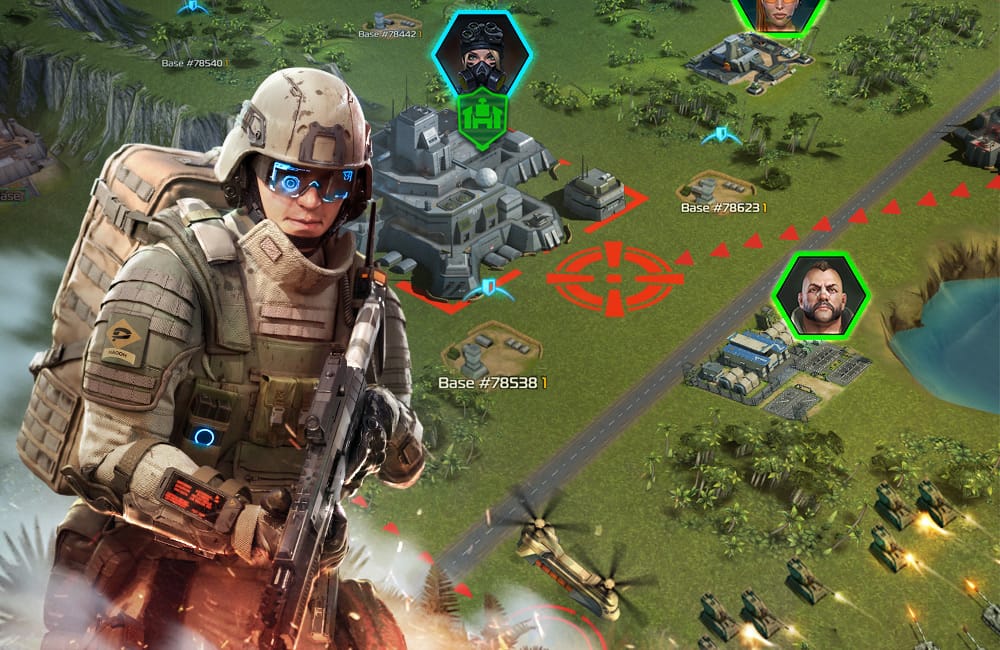 Unter welchen Umständen wird ein Soldat geboren und wächst heran?
Ein Soldat wird man nicht einfach, indem man zu den Waffen greift und für eine Sache kämpft. Jedenfalls gilt das nicht für die Besten der Besten. Um zum ultimativen Soldaten zu werden, muss ein Krieger geboren werden, der den Kampf versteht. Er muss sein ganzes Leben lang trainieren, um gegen jede Bedrohung zu bestehen, die sich ihm entgegenstellt.
Es gibt einen Grund, warum Menschen in friedlichen Gemeinschaften als Erstes fallen, wenn ein Feind auftaucht. Der Grund dafür heißt Bereitschaft. Die besten Soldaten, von Shepard aus Mass Effect bis zu den Wikingern aus Vikings: War of Clans, haben alle die gleiche, einfache Herkunft gemeinsam.
Sie werden in einer Zeit voller Konflikte und Chaos hineingeboren. Nur, wenn sie die Zwänge und die Realität dieser Welt erkennen, können Krieger aus ihnen werden. Durch Übung härten sie sich dem gegenüber ab, was da kommen mag – sowohl gegen bekannte als auch unbekannte Feinde.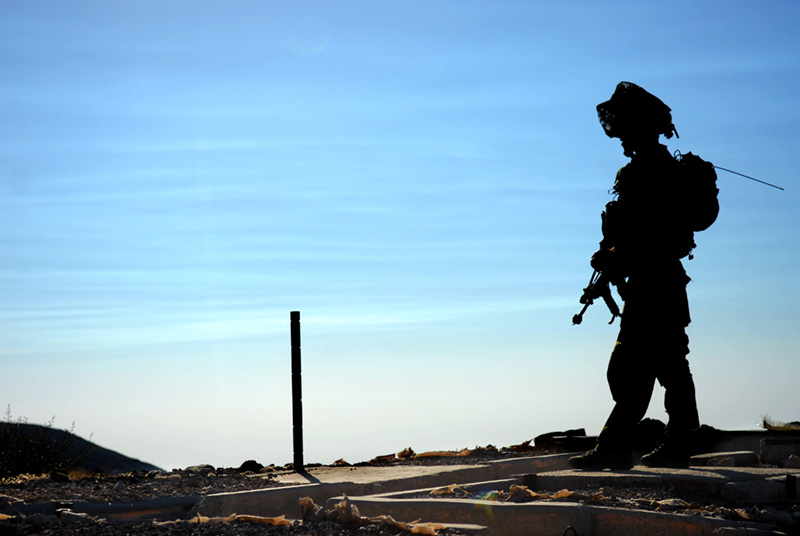 Das bedeutet jedoch nicht, dass der Soldat selbst zwingend zu Höherem geboren sein muss. In Soldaten-Kriegsspielen können selbst die durchschnittlichsten Menschen, wenn sie extremen Umständen ausgesetzt sind, ganz neue Qualitäten an sich selbst entdecken – ganz ähnlich wie im wirklichen Leben. Diese können ihnen helfen, über alle Erwartungen hinauszuwachsen und eine neue Seite in sich zu erschließen.
Was motiviert einen Soldaten?
Die grundlegende Stärke eines Soldaten kommt aus seinem Inneren, doch nur durch andere kann diese Stärke Gestalt annehmen. So entsteht ein Individuum, das in der Lage ist, die Fähigkeiten, die ein Mensch allein aufbringen kann, zu übertreffen.
Über das Fußvolk hinauszuwachsen, erfordert mehr als nur Achtung der Pflicht. Es braucht eine tiefergehende Motivation, einen Antrieb, der den Supersoldaten von der Masse abhebt.
Der entscheidende Faktor ist hier der Wunsch zu beschützen. Während sicherlich alle Soldaten zu diesem Zweck kämpfen, wird ein Supersoldat ihn besser verstehen als die Meisten. Höchstwahrscheinlich hat unser Held am eigenen Leib erlebt, was geschieht, wenn der Gegner erfolgreich ist.
Dadurch entsteht ein Zwiespalt in unserem Supersoldaten. Um auf dem höchstmöglichen Niveau kämpfen zu können, muss er das Mitgefühl, das ihn antreibt, loslassen. Der Soldat muss den Gegner so entmenschlichen, dass er kein Mitleid mehr empfindet.
Das ist ganz leicht, wenn es sich beim Gegner um einen Dämon handelt, jedoch beträchtlich schwerer, wenn man gegen Mitmenschen kämpft.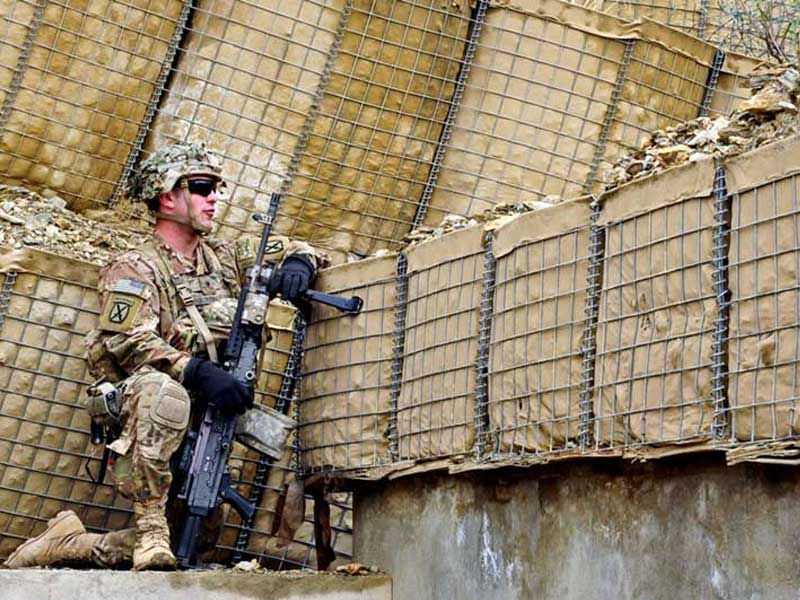 So muss unser ultimativer Soldat in der Lage sein, seinen Fokus schnell zwischen Intellektualität, Brutalität und Mitgefühl zu verlagern.
Kommt dieser Balanceakt auch nur eine Sekunde lang aus dem Gleichgewicht, kann sich entscheiden, ob man zum Helden oder zum Schurken wird. Unser Supersoldat muss die Motivation haben, jeden Aspekt seiner Persönlichkeit zugänglich, jedoch gleichzeitig unter Kontrolle zu halten.
Welche Ausrüstung und Fähigkeiten braucht ein Soldat?
Wenn er sich zum Kampf rüstet, braucht ein Supersoldat nicht nur Waffen und Rüstung. Er braucht auch eine breite Auswahl an Werkzeugen und Fähigkeiten, um für jedes Problem die beste Lösung zu finden.
Eine Standardausstattung für Soldaten deckt alle seine Grundbedürfnisse im Kampf ab, aber das ist nur der Anfang. Erst durch die Kreativität und Geschicklichkeit, die er sich durch Übung erwirbt, wird er mit dieser Ausrüstung vom Soldaten zum Supersoldaten.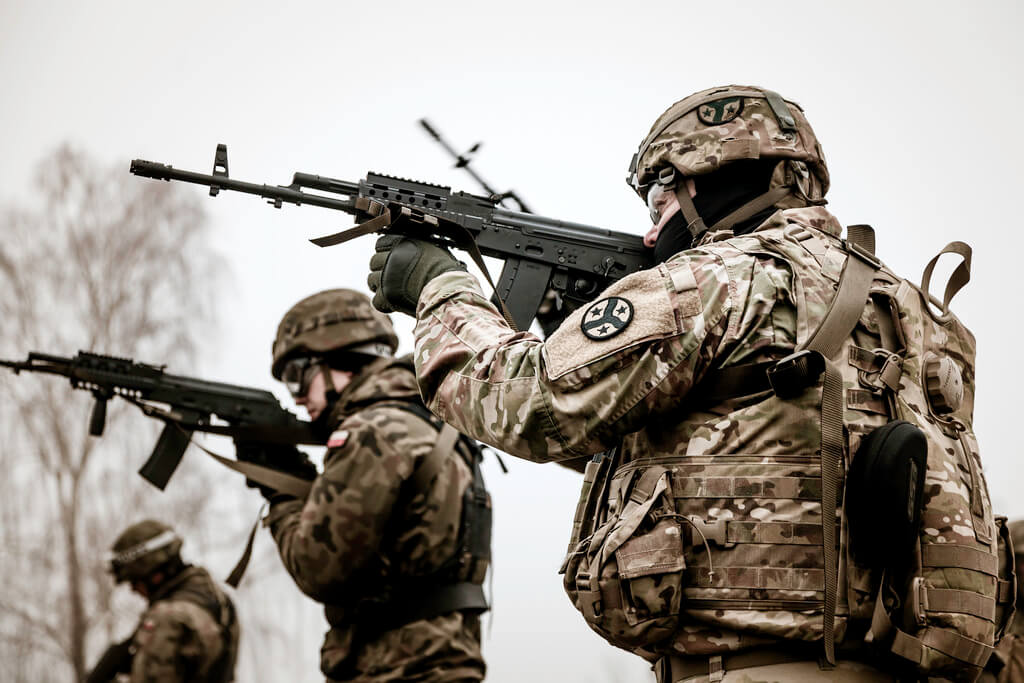 Von Supersoldaten wird erwartet, unter weit widrigeren Umständen weit stärkere Feinde zu bekämpfen als gewöhnliche Soldaten. Wild um sich schießend in den Kampf zu stürmen, kann eine gangbare Lösung sein, aber es ist sicher nicht immer die beste Vorgehensweise. Klüger zu kämpfen kann besser sein als heftiger zu kämpfen, und kann dabei noch viele Leben retten.
Ausrüstung kann man in ein paar Hauptkategorien einteilen:
Rüstung – sie hilft, einen vor den Schrapnellsplittern und den Angriffen von Soldaten und ihren Feinden zu schützen.
Waffen – darunter die Hauptgruppen Nahkampfwaffen, Waffen für kurze und lange Distanzen und Sprengwaffen. Dabei kann es sich um traditionelle oder magische Waffen handeln, solange diese dieselben Grundfunktionen erfüllen.
Wissen – die Fähigkeit, diese auf traditionelle und ungewöhnliche Weise zu nutzen. Weiter unterstützt wird das durch das technische Knowhow, das es dem Soldaten ermöglicht, mit jeder noch so unvorhergesehenen Situation umzugehen, in der er sich wiederfindet.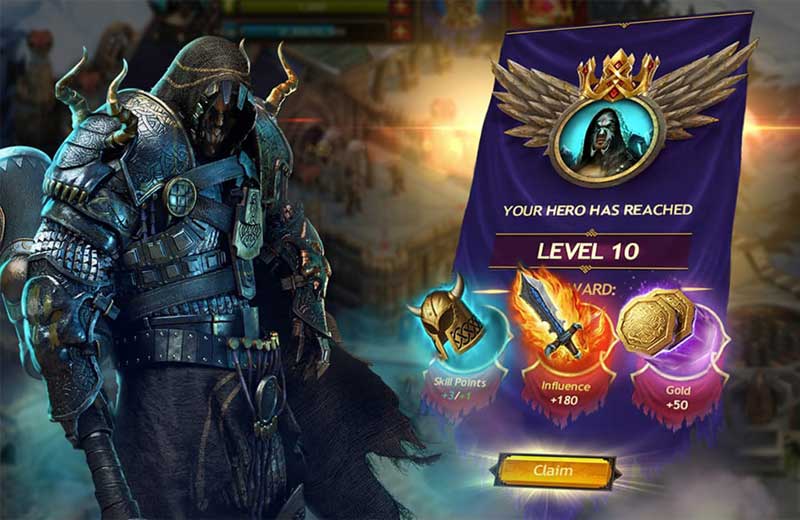 Wie entwickelt sich der mächtigste aller Soldaten weiter?
Nicht alles, was einen Supersoldaten stark macht, kann im Training erlernt werden. Der ultimative Soldat wächst nach jeder Schlacht, sowohl was seine Stärke als auch seine Erfahrung angeht.
Den Zuwachs an Erfahrung bewirkt der Spieler selbst. Nach jedem Gefecht wissen wir mehr von jedem Gegner. Wir lernen ihre Angriffsmuster besser kennen, und wir können ihre Stärken und Schwächen besser einschätzen.
Diese Erfahrung kann sich auch als Stärke des Charakters manifestieren, indem unser Supersoldat durch Erfahrungspunkte auflevelt. Traditionell führt das zu mehr Lebenspunkten, doch man kann auch viele andere Bereiche steigern, einschließlich passiver und aktiver Fähigkeiten.
Viel Erfahrung beim Besiegen eines bestimmten Feindes könnte zum Beispiel zu einem Schadensbonus gegen diesen Feind führen. Erfahrung mit bestimmten Waffen kann die Effektivität des Supersoldaten mit dieser Waffe gegen alle Feinde steigern.
Andere nützliche Fähigkeiten können das Regenerieren von Gesundheit, Munition oder Schilden sowie die Fähigkeit, Waffen beidhändig zu führen oder direkte Waffen-Upgrades darstellen.
Auf diese Weise kann sogar eine Anfängerwaffe schließlich gegen die mächtigsten Feinde nützlich werden. Das gilt sowohl für direkten Schaden als auch für die Nutzung an sich. Sie könnte den Gegner zum Beispiel betäuben und so Gelegenheiten für größere, aber langsamere Waffen eröffnen, effektiver zu treffen.
Wie können wir den stärksten Videospiel-Supersoldaten erschaffen?
Den stärksten aller Videospielsoldaten zu erschaffen, würde es erforderlich machen, alle oben genannten Eigenschaften zu nehmen und sie zu einem einzigen Wesen zusammenzufügen, das selbst den Doomguy und Master Chief in den Schatten stellt.
Der ultimative Soldat würde in einer Zeit des Konflikts geboren werden. Er würde die Grausamkeiten erleben, die geschehen, wenn der Feind sein Ziel erreicht. Unser Protagonist würde mit anderen Soldaten zusammenarbeiten und so lernen, welchen Weg er einschlagen muss. Das würde einige seiner Stärken aufzeigen und dazu beitragen, ein paar grundlegende Fähigkeiten auszubilden, auf denen er aufbauen könnte.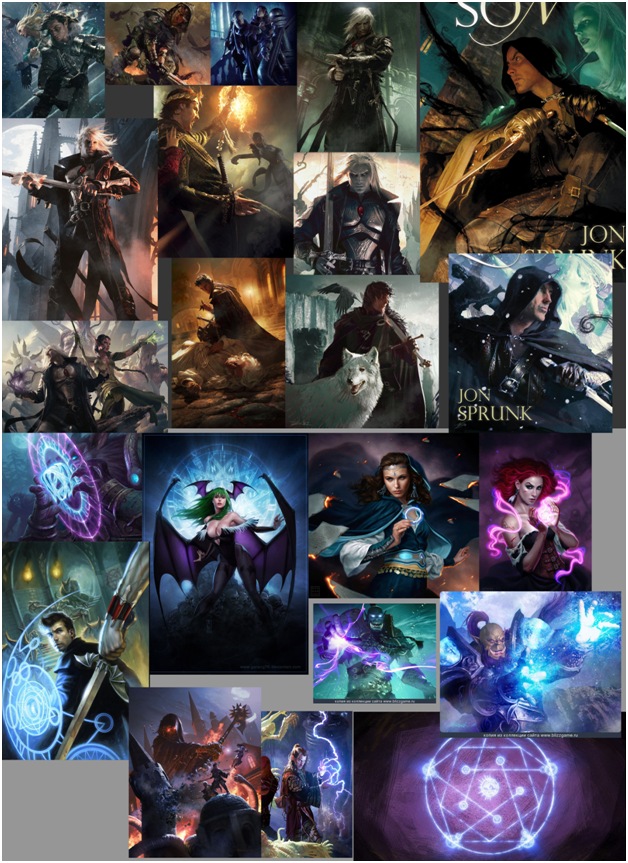 Von diesem Ausgangspunkt aus würde unser Soldat zusammen mit seinem Team ins Gefecht geworfen werden. Er würde zu einem Niveau aufsteigen, das keiner seiner Kameraden erreichen kann. Dank seiner Fähigkeiten und seiner Vielseitigkeit würde der ultimative Soldat scheinbar unüberwindliche Schwierigkeiten meistern und sich mit nie dagewesener Geschwindigkeit weiterentwickeln.
Das könnte entweder durch übernatürliche Gaben oder seinen eigenen, beispiellosen Heldenmut im Kampf geschehen.
Trotz seiner Macht würde der ultimative Soldat nie seine Wurzeln oder den Grund vergessen, warum er kämpft. Der ultimative Supersoldat würde den verführerischen Verlockungen der ultimativen Macht widerstehen, sein Leben in den Dienst anderer stellen und die Bedürfnisse der Gemeinschaft über seine eigenen stellen.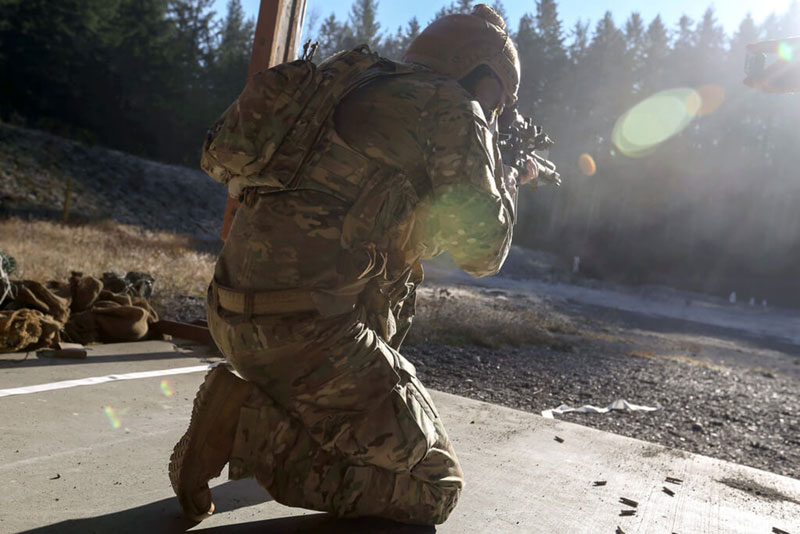 Fazit
Der ultimative Soldat besitzt die besten Qualitäten des Menschen. Unterstützt durch Technologie und übernatürliche Kräfte und mithilfe seines Teams würde unser Soldat niemals aufgeben.
Unser ultimativer Soldat bezieht alles, was er kann, aus Kriegsvideospielen. Er weckt Mut in den Mitmenschen, die er schützt, und versetzt seine Gegner in Angst und Schrecken.
Auf seinem Vormarsch zermalmt unser Supersoldat die Schädel seiner Feinde unter seinen Absätzen und verkörpert dabei ihre schlimmsten Albträume.
Zum Schutze der gesamten Menschheit steht er an vorderster Front, und seine Stärke wächst mit jedem vernichteten Feind. Vielleicht hätte der Gegner eine Chance gehabt, wenn er seinen gefährlichsten Boss zu Anfang ins Gefecht geschickt hätte.
Doch zu seinem Pech, so haben wir aus Jahrzehnten der Supersoldaten-Videospiele gelernt, tut er das nie.
Raid: Shadow Legends
Sammle über 400 Champions & kämpfe um Ruhm