Kostenlose Spiele 2023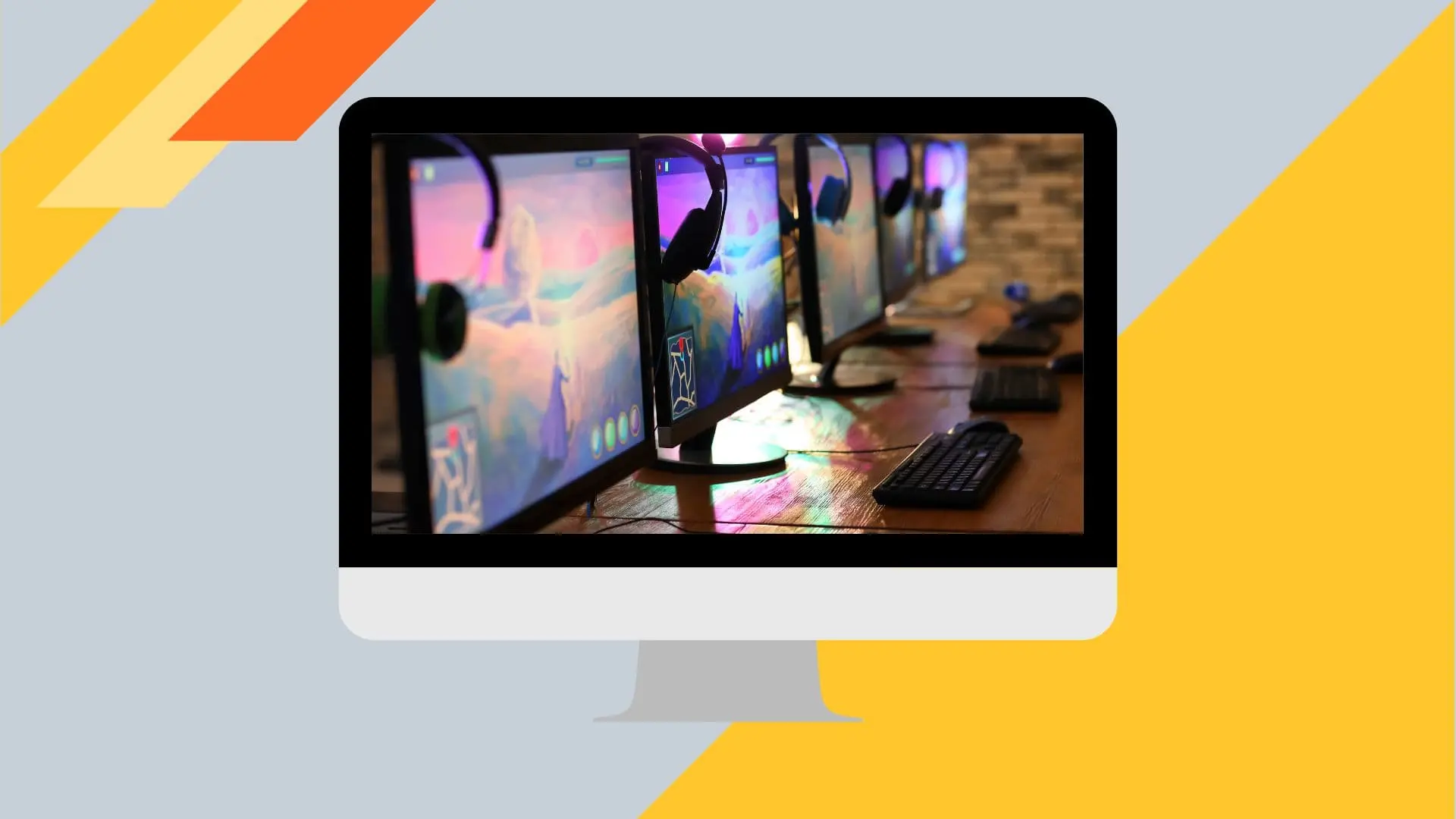 Das Jahr hat bereits erfolgreich für die Videospielbranche begonnen und mit einigen AAA-Titeln für Begeisterung gesorgt. Gamern wird es 2023 also auf gar keinen Fall langweilig – dazu können sie allerdings auch Online Spiele kostenlos nutzen. Es wartet ein großer Fundus an bereits existierenden Online Games, für die kein einziger Cent ausgegeben werden muss. Stattdessen kann man sie völlig umsonst spielen. Unsere Top 10 Gratis-Spiele haben es in sich und gehören auf die To-Do-Liste jedes Videospiel-Fans. Wer Spiele umsonst sucht, ist bei diesem Artikel also richtig!

Welche Online-Spiele sind wirklich kostenlos?
Viele Gamer fragen sich, wo sie kostenlose Spiele nutzen können. Dazu stehen verschiedene Optionen bereit, bei denen man Spiele kostenlos spielen kann. Im Netz findet man unzählige gratis Spiele, die vor dem Start keinen Download benötigen. Diese Anwendungen werden auch als HTML5 Games bezeichnet und können sowohl am PC als auch auf mobilen Geräten genossen werden. Zusätzlich werden in den App-Stores der unterschiedlichen Hersteller auf F2Ps (Free-to-Play) angeboten, die man ebenfalls umsonst spielen kann. Solche Free Games gibt es übrigens auch für den Desktop: Nach einem frei verfügbaren Download können sie gestartet werden, bezahlt wird nur für optionale Erweiterungen, die meist keinen kompetitiven Vorteil bringen (z. B. nur kosmetische Veränderungen wie neue Skins).
Als beste Onlinespiele haben wir Titel aus verschiedenen Genres nach ihrer Popularität gewählt, die man einfach finden und kostenlos spielen kann.
Wo kann man online spielen?
Online stehen zahlreiche Plattformen bereit, auf denen man umsonst spielen kann. Es warten eigene Websites für Minigames, auf denen kurzweilige Spiele kostenlos online genutzt werden können. Wer auf der Suche nach anspruchsvollen Free Games ist, findet diese hingegen meist direkt bei dem Publisher. Anders als viele User denken, müssen dort nämlich nicht alle Titel gekauft werden, stattdessen bieten sie auch Spiele kostenlos online. Alternativ können Gamer außerdem Emulatoren nutzen, für die einige kostenlose Spiele älterer Konsolen auf dem PC oder mobilen Geräten bereitgestellt werden. So kann man bspw. beste Gamecube Spiele wieder neu erleben. Auf Portalen für solche Emulatoren findet man jede Menge klassische Spiele umsonst.
Fortnite
Der Publisher Epic Games hat 2017 mit Fortnite das Battle-Royale-Genre und die Welt für kostenlose Online Spiele ordentlich aufgemischt. Innerhalb kürzester Zeit entstand ein regelrechter Hype um das Free Game, heute haben es mehr als 400 Millionen Menschen umsonst gespielt. In jeder Runde werden bis zu 100 Spieler auf einer Insel ausgesetzt und müssen dort ums schiere Überleben kämpfen. Der Cartoon-Stil und die Vielzahl an unterschiedlichen Waffen machen das Spiel legendär unter den Online Games. Um sich gegen die Feinde durchzusetzen, können Teilnehmer nicht nur kämpfen, sondern auch Wände, Treppen und andere Strukturen aufbauen, die zum Schutz oder zur Ablenkung dienen. Damit besitzt es auch einige Elemente von Stealth Games. Ein großer Pluspunkt von Fortnite ist, dass das Spiel auf verschiedenen Plattformen erhältlich ist – etwa auf dem PC, den Konsolen und sogar mobilen Geräten. Unter den kostenlosen Spielen ist es damit ein absoluter Hit!
League of Legends
Wer regelmäßig Spiele kostenlos nutzt, hat sicherlich bereits von League of Legends gehört. Das MOBA ist praktisch in jeder Liste für beliebteste Games zu finden und das aus gutem Grund. Neben seiner riesigen Fangemeinde, die dem Titel seit mehr als einem Jahrzehnt treu geblieben ist, zählt League of Legends heute zu den wichtigsten Disziplinen im eSport. Spieler bilden dabei zwei Teams, die gegeneinander antreten und die Basis der anderen zerstören müssen. Dabei wird jede Menge Strategie benötigt, die bereits bei der Wahl der Champions eingesetzt werden muss. Wer kostenlos spielen und sich gleichzeitig ordentlich herausfordern möchte, ist bei League of Legends genau richtig. Die 115 Millionen aktiven Spieler pro Monat zeigen das unglaubliche Potenzial für kostenlose Spiele deutlich auf.
Dota 2
Als beste free to play games dürfen sich auch noch andere eSports bezeichnen. Dota 2 reiht sich ebenfalls unter jene kostenlosen Spiele, die man nicht verpassen sollte. Als Valve Corporation das komplexe MOBA 2013 auf den Markt brachte, zog der Titel schon im ersten Monat 10 Millionen Teilnehmer an. Seither ist der Hype um Dota 2 niemals abgeflacht, was wiederum durch seine Bedeutung als eSport-Disziplin gepusht wurde. Aber man muss kein professioneller Zocker sein, um Online Spiele kostenlos zu genießen. Mit den richtigen Helden ausgestattet geht es ab auf das Schlachtfeld, wo nur ein Team gewinnen kann.
Warframe
Kostenlose Spiele findet man wirklich in jedem Genre und so hat es auch ein Third-Person-Shooter in unsere Liste geschafft. Warframe wurde 2013 von Digital Extremes herausgebracht und wird seither von mehr als 50 Millionen treuen Anhängern genutzt. Dynamische Action und viele Möglichkeiten, die Charaktere und Waffen zu individualisieren und upzugraden, warten in dem Game auf alle, die Spiele kostenlos spielen möchten.
Apex Legends
Das Battle-Royale Apex Legends fällt zwar unter die neuesten Spiele des Genres, hat mit seinem Release 2019 aber auch schon ein paar erfolgreiche Jahre auf dem Buckel. Über 100 Millionen Spieler auf der Suche nach Online Games, sind mittlerweile auf den Titel gestoßen und haben sich von dem spannenden Überlebenskampf begeistern lassen. Dieses Mal sind sie allerdings nicht auf sich alleine gestellt, sondern können in Teams aus drei Teilnehmern die Map als Squad erobern. Die guten Nachrichten: Das Game reiht sich ebenfalls unter die kostenlosen Spiele.
Hearthstone
Freunde der Sammelkarten spielen umsonst bei Hearthstone. Als Blizzard Entertainment das komplexe Kartenspiel 2014 herausbrachte, fand es direkt Anklang bei Fans des Genres, die bisher oftmals noch mit physischen Karten Magic – The Gathering gespielt haben. Das Gameplay kann schnell erlernt werden, trotzdem bietet es als eines der beliebtesten Gratis Spiele jede Menge strategische Manöver, sowie die Möglichkeit, das eigene Deck nach Belieben aufzubauen. Durch seine einfache Steuerung wird Hearthstone besonders gerne am Tablet gespielt und gilt als eines der besten iPad Games auf dem Markt.
Among Us
Obwohl Among Us mit einer simplen Prämisse auskommt, hat es sich in den letzten Jahren unter die besten Story Games gemischt, die man kostenlos spielen kann. Das Multiplayer-Party-Game von InnerSloth besitzt mittlerweile mehr als 500 aktive Spieler auf der ganzen Welt. User müssen darin stark zusammenarbeiten und miteinander agieren, um die Verräter unter der Besatzung zu finden. In der Zwischenzeit können die Spieler, die als Hochstapler ausgewählt wurden, die Besatzung sabotieren, müssen dabei aber versuchen, unentdeckt zu bleiben. Alle Teilnehmer spielen umsonst, weshalb das Game immer noch von zahlreichen Gruppen ausprobiert wird.
Words with Friends
Spiele kostenlos spielen auf Deutsch ist besonders bei Wortspielen wichtig. Words with Friends gehört deshalb zu den kostenlosen Spielen, die auf mehreren Sprachen angeboten werden. Der Titel orientiert sich an dem Klassiker Scrabble und verbindet dieses mit einer Möglichkeit, kostenlose Online Spiele mit Freunden zu nutzen. Hier kann jeder beim Spielen umsonst beweisen, wer die besten Wortkombinationen bilden kann. Da es sich ideal auf mobilen Geräten nutzen lässt, zählt es außerdem zu den besten iPhone spiele aus dem Multiplayer-Sektor.
Gwent: The Witcher Card Game
Die Spielreihe The Witcher rund um Geralt wurde zu einem weltweiten Hit auf dem PC und den Konsolen. Die AAA-Titel punkteten jedoch nicht nur mit ihrer Action, sondern auch mit dem Minigame Gwent, das ein komplexes Sammelkartenspiel in den Handlungsverlauf integrierte. Mittlerweile hat CD Project Red Gwent als Stand-Alone herausgebracht und die Welt der Sammelkarten-Online-Spiele erobert. Damit können sich Fans von The Witcher nun auch kostenlose Spiele herunterladen PC und das Abenteuer mit den Karten starten. Mit einem guten Deck ausgestattet, kann man in Gwent das Schlachtfeld beherrschen und die feindlichen Armeen niederschmettern – dazu wird aber viel Köpfchen benötigt. Wer Spiele kostenlos spielen auf Deutsch möchte, findet das kostenlose Spiel gleich in mehreren Sprachen.
Star Wars: The Old Republic
Das MMORPG Stars Wars: The Old Republic ist nicht nur etwas für Fans des Franchise, sondern für alle Rollenspieler, die großartige Spiele kostenlos erleben möchten. Seit 2011 wird der Titel für seine immersive Handlung mitten im Star-Wars-Universum geschätzt. Online Spiele kostenlos sind oftmals simpel gestaltet, dies trifft jedoch nicht auf die komplexe Welt zu, in der sich Teilnehmer des MMORPGs befinden. Hier kann jeder seinen Charakter individuell anpassen und einen eigenen Weg einschlagen. Laufende Updates erweitern diesen Hit der Gratis Spiele und bieten Usern die Chance, viele Monate oder sogar Jahre dabeizubleiben.
Warum kostenlose Spiele spielen?
Jedes Jahr erscheinen zahlreiche AAA-Titel auf dem Markt. Diese sind bei der Erscheinung jedoch teuer und können die Geldbörse ganz schön belasten. Hier sind kostenlose Spiele eine großartige Erweiterung für alle, die für ihr Hobby nicht immer Geld ausgeben möchten. Man findet viele Spiele kostenlos online, die mit der Qualität teurer Videogames problemlos mithalten können. Gefallen die Spiele umsonst nicht, hat man außerdem nichts verloren. Im Netz kann man sogar viele Spiele kostenlos spielen deutsch.
Was sind die besten Online Games?
Kostenlose Online Spiele findet man zahlreich im Netz. Manche davon sind simple Browsergames, andere stellen sich als komplexe Titel heraus. In unsere Liste haben es vor allem jene kostenlosen Spiele geschafft, die durch ihre Popularität herausstechen. Wer Spiele kostenlos spielen möchte, kann sie einfach ausprobieren und herausfinden, ob sie der Meinung von Millionen an Fans zustimmen würden.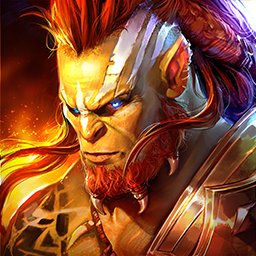 Raid: Shadow Legends
Sammle über 700 Champions & kämpfe um Ruhm