I 10 migliori giochi online per il 2023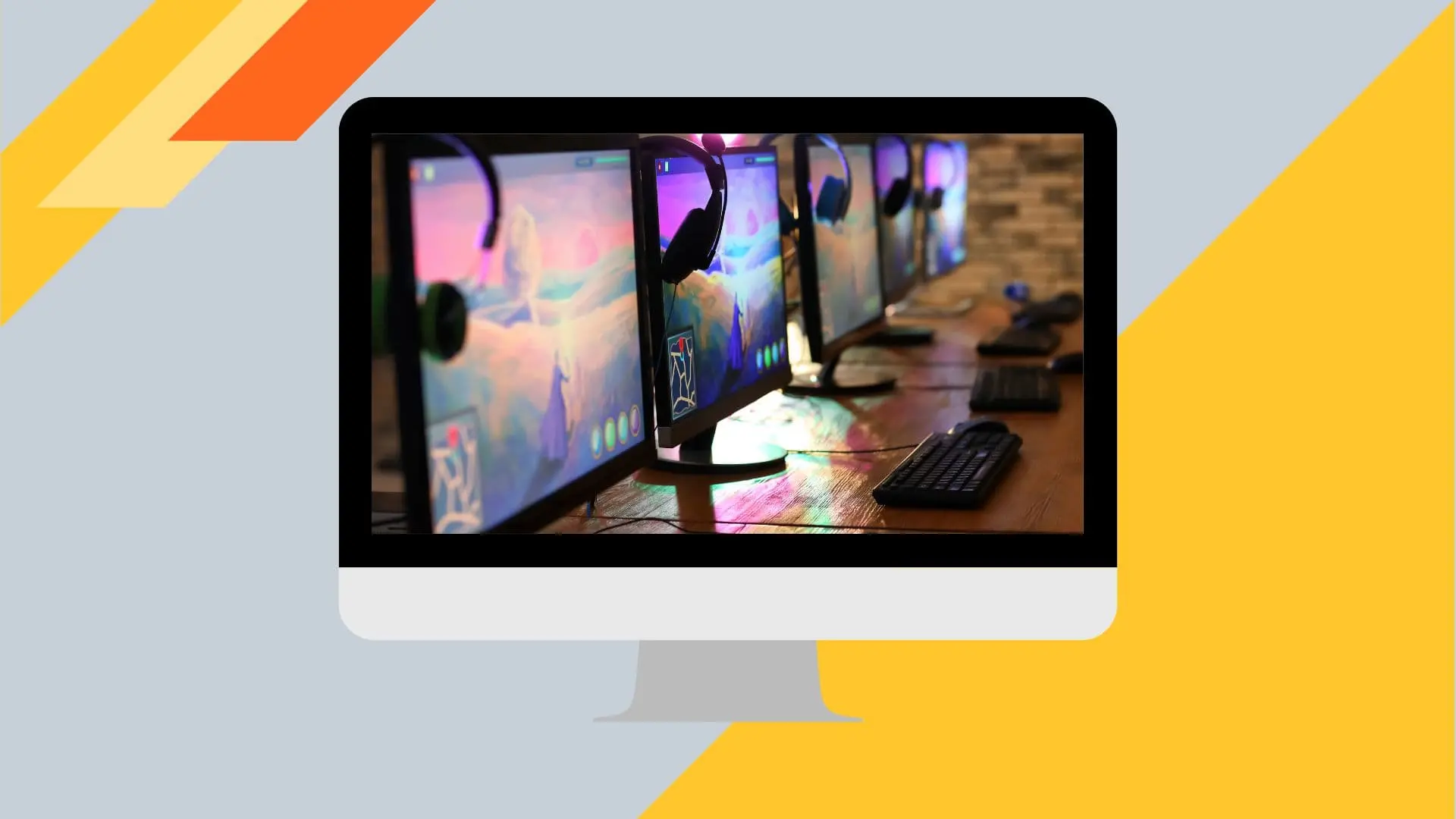 Il 2023 sarà un anno eccezionale per i nuovi videogiochi gratis e a pagamento, anche se sarà difficile rubare la scena ad alcuni dei migliori giochi online usciti negli ultimi anni. Sono infatti moltissimi i titoli a disposizione degli utenti, tanto che può persino risultare difficile orientarsi nella scelta. Per aiutarti a prendere la decisione più adatta a te, abbiamo preparato una lista con i migliori 10 giochi gratuiti o a buon prezzo per divertirti nel 2023, selezionati in base alla popolarità e al successo commerciale.

Dove possono trovare i giochi gratis online?
Prima di iniziare a scoprire i nostri titoli, è bene che tu sappia dove cercare i giochi gratis da usare online. Sono ormai moltissimi i siti web che ospitano questi titoli e che offrono la possibilità di divertirsi senza doverli scaricare, semplicemente accedendo tramite desktop o dispositivo mobile.
Il modo migliore per utilizzare i giochi free in modalità online è ricorrere alle app per browser da desktop, come nel caso dei giochi html5, oppure ai giochi f2p sui dispositivi mobili. Questi ultimi vengono spesso definiti "freemium", in quanto possono essere usati gratuitamente, ma con la possibilità di acquistare delle funzioni aggiuntive.
Qual è il gioco online più divertente?
Come potrai immaginare, la scelta del gioco gratis o a pagamento più divertente è soggettiva e dipende anche dal genere che preferisci. Nella nostra guida abbiamo selezionato una vasta gamma di giochi online, dalle caratteristiche molto diverse tra loro, per aiutarti a scegliere il titolo più adatto alle tue esigenze.
Fortnite
Quando si parla di giochi online gratis, Fortnite è uno dei titoli più gettonati in assoluto. Il capolavoro di Epic Games è un battle royale gratuito che, fin dal suo lancio nel 2017, ha riscosso un enorme successo diventando famosissimo e accumulando oltre 400 milioni di utenti. Il gioco offre uno stile grafico che ricorda l'animazione giapponese, degli strumenti di costruzione e diverse armi per affrontare i nemici. I giocatori vengono abbandonati su un'isola su cui devono trovare le risorse, creare strutture ed eliminare gli altri utenti per rimanere gli ultimi in gioco.
Una delle regioni della popolarità di Fortnite è rappresentata indubbiamente dall'alto livello di accessibilità, dal momento che è disponibile su un gran numero di piattaforme tra cui PC, console e dispositivi mobili; in questo modo, diventa semplicissimo unirsi alla partita dovunque ci si trovi. Inoltre, non va sottovalutato il fatto che questo titolo sia uno dei migliori giochi gratis sul mercato, per cui accoglie tutti i giocatori senza richiedere un costo di partecipazione.
League of Legends
Continuiamo con i giochi gratis parlando di uno dei titoli più popolari online, nonché uno degli eSport più seguiti degli ultimi anni: League of Legends. Si tratta di un battle arena multigiocatore sviluppato da Riot Games, in cui gli utenti uniscono le forze per battere gli avversari in un'ambientazione fantasy. Richiede molta più strategia di ciò che sembra perché è necessario scegliere i campioni con attenzione e saper collaborare con gli altri.
League of Legends può vantare più di 115 milioni di giocatori attivi ogni mese e il suo successo è dovuto allo stile coinvolgente e al fatto che venga aggiornato regolarmente dallo sviluppatore. Per quanto riguarda le competizioni, si è ormai convertito in un prodotto cult, con eventi come il campionato del mondo che vengono seguiti da oltre 45 milioni di spettatori.
Dota 2
Dota 2 è un altro dei migliori giochi gratis disponibili online e anche lui domina la scena mondiale degli eSport. Sono molti gli appassionati di giochi gratis a preferire i titoli MOBA come questo, soprattutto grazie alla modalità multiplayer e alla possibilità di sviluppare abilità di alto livello. Dota 2 vanta diversi record, tra cui l'avere attratto più di 10 milioni di giocatori nel suo primo mese di attività, nel lontano 2013.
Il segreto della popolarità del fiore all'occhiello di Valve Corporation è costituito dall'azione in continua evoluzione e dagli aggiornamenti frequenti, con nuovi eroi e funzioni che vengono aggiunti regolarmente. Come potrai immaginare, si tratta di uno dei giochi gratis più amati e di una delle migliori soluzioni per chi vuole provare qualcosa di originale e affidabile.
Warframe
Warframe è uno dei migliori giochi gratis del genere sparatutto in terza persona. È stato sviluppato e lanciato nel lontano 2013 da Digital Extremes, al momento può fare affidamento su oltre 50 milioni di utenti registrati ed è famoso per il suo stile rapido e dinamico, con i giocatori che possono personalizzare e potenziare i loro personaggi con abilità uniche e armi senza uguali.
Apex Legends
Se ami i giochi gratis del genere battle royale, pochi titoli possono competere con l'amatissimo Apex Legends. Dal suo arrivo sul mercato nel 2019, questa chicca di Respawn Entertainment ha accumulato oltre 100 milioni di giocatori in tutto il mondo. Ciò che lo distingue dalla concorrenza è l'azione rapida e ad alta intensità con cui si svolgono le partite, durante le quali i giocatori si sfidano in squadre da tre utenti con l'obiettivo di eliminare tutti gli avversari. Se tutto ciò non bastasse, potrai divertirti ancora di più esplorando la sua vasta collezione di personaggi.
Hearthstone
Su internet troverai centinaia o persino migliaia di giochi gratis con le carte da collezionare e Hearthstone è senza dubbio uno dei migliori titoli di questo genere. Con oltre 100 milioni di conti registrati, il gioco che Blizzard Entertainment ha lanciato nel 2014 occupa una posizione di rilievo nel mondo dell'intrattenimento digitale.
Una delle chiavi del suo successo è data dal sistema di gioco intuitivo che consente di apprendere le regole facilmente, rendendolo una soluzione perfetta per i principianti, ma anche per i giocatori più navigati. Da non sottovalutare il fatto che si tratta anche di un nome importante sulla scena sportiva, con tornei e campionati che mettono in palio premi da campioni.
Among Us
Proseguiamo la nostra rassegna dei giochi gratis con un titolo multiplayer sviluppato e pubblicato da InnerSloth nel 2018: Among Us. È probabile che tu ne abbia già sentito parlare, visto che al momento è uno tra i pochi a potere vantare più di 500 milioni di giocatori attivi nel mondo.
Merita una menzione speciale per la sua alta accessibilità e per il fatto di basarsi su dinamiche e regole facili da imparare, in modo da attrarre un pubblico amplio e variegato. Dal punto di vista sociale, questo gioco favorisce l'interazione tra gli utenti, i quali devono collaborare per identificare ed eliminare gli impostori. Non lasciarti però ingannare dalla sua apparente semplicità: lo stile, le mappe casuali e gli aggiornamenti frequenti assicurano che ogni round sia imprevedibile, coinvolgente ed estremamente divertente per tutti i giocatori.
Words With Friends
Words With Friends è una delle soluzioni più rilassanti per gli appassionati dei giochi gratis disponibili online. Uscito nel 2019, questo titolo multiplayer ha ricompensato gli sforzi di Zynga accumulando più di 200 milioni di download in tutto il mondo.
Words With Friends è chiaramente ispirato allo Scarabeo, ha delle regole semplicissime, offre uno stile social e interattivo e ha il pregio di aiutare i giocatori ad ampliare il loro vocabolario.
Gwent: The Witcher Card Game
Se parliamo dei titoli per console più popolari degli ultimi dieci anni, non possiamo non pensare a The Witcher 3: Wild Hunt. Le ragioni del suo successo sono tante e includono l'inserimento di un minigioco all'interno del mondo aperto, Gwent, che è stato talmente apprezzato dai giocatori da spingere CD Projekt Red a trasformarlo in un titolo a parte.
È in questo modo che Gwent: The Witcher Card Game è entrato meritatamente tra i giochi gratis più amati online. È accessibile sia da desktop che da dispositivo mobile ed è un titolo fantasy in cui i giocatori devono creare dei mazzi e applicare la strategia giusta per vincere la partita.
Star Wars: The Old Republic
Star Wars: The Old Republic è un gioco di ruolo multiplayer sviluppato da BioWare e pubblicato da Electronic Arts nel 2011. Come intuibile, ha attratto milioni di fan della serie cinematografica e altrettanti appassionati di giochi MMORPG.
È noto per la sua trama coinvolgente ed estesa, ambientata nel fantastico universo di Star Wars. I giocatori possono modificare i loro personaggi e scegliere il percorso che preferiscono, in un mondo che viene migliorato costantemente con espansioni e aggiornamenti che garantiscono novità e divertimento.
Quali sono i migliori giochi gratis disponibili online?
Adesso che siamo giunti al termine della nostra recensione dei migliori giochi gratis disponibili online, sta a te decidere quale di questi sia riuscito a solleticare la tua curiosità. Ovviamente avremmo potuto aggiungerne molti altri, ma il nostro intento è stato quello di creare una lista variegata e basata sul successo che questi titoli hanno riscosso in tutto il mondo.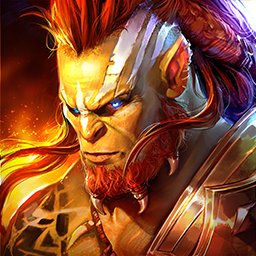 RAID: Shadow Legends
Raccogli 700+ Campioni & Battiti Per La Gloria