Die Besten Gamecube Spiele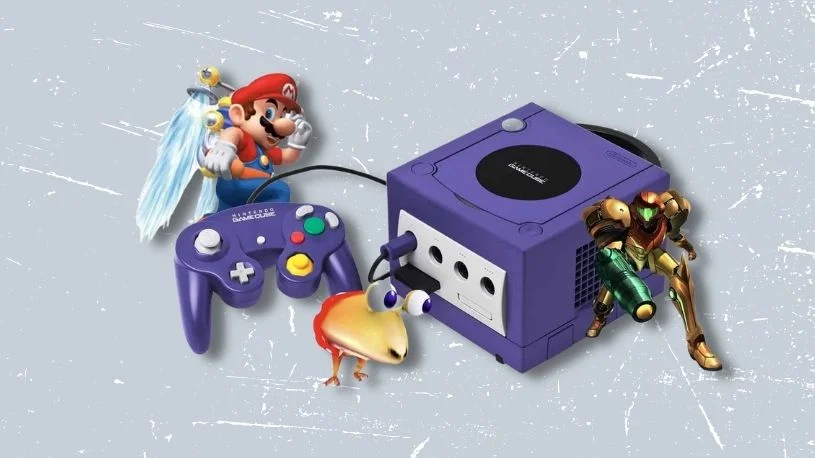 Was ist ein GameCube?
Was sind die besten Spiele auf dem GameCube gewesen? Dazu gibt es verschiedene Meinungen, wir haben allerdings eine Bestenliste zusammengestellt, die es wirklich in sich hat!

Der GameCube hat für Nintendo eine wichtige Wende eingeleitet. Mit der Konsole konnte der Spiel- und Hardware-Entwickler endlich mit der großen Konkurrenz miteifern und seine Markenbekanntheit weiter stärken. Der GameCube eröffnete Tür und Tor für bessere Grafiken, flüssigere Animationen und ein fortgeschrittenes Gameplay. Wer einmal eine Pause von Casual Games online oder spannenden Schlachten im Online PvP sucht, findet bei den Highlights der GameCube Spiele vielleicht genau das Richtige!
Wir haben uns deshalb die besten Nintendo GameCube Spiele einmal genauer angesehen und eine Top 10 erstellt. Welche GameCube Games sollten eurer Meinung auf keinen Fall fehlen?
Der Nintendo GameCube und die besten GameCube Spiele
Der GameCube erschien 2001 in Nordamerika und im folgenden Jahr auch in der PAL-Region. Er zählte damals zur sogenannten sechsten Generation an Konsolen, zu der auch die PS2 und die Xbox gehörten. Tatsächlich hat die Geschichte des GameCubes jedoch schon früher begonnen. Ursprünglich sollte der GameCube bereits mit der ersten PlayStation konkurrieren und wurde deshalb schon 1999 erstmalig erwähnt. Damals wurde die Konsole noch unter dem Codenamen Project Dolphin betitelt, was zu jeder Menge Spekulationen führte und in der Gaming-Community für Vorfreude sorgte.
Die neue Nintendo-Konsole und die ersten GameCube Spiele überzeugten mit Video Game Aesthetics, die man bisher von dem Entwickler nicht kannte. Da die GameCube Games von Discs abgespielt wurden, konnte bei den Spielen eine viel größere Datenmenge verwendet werden als zuvor. Damit wurden die Grenzen für Spielemacher neu definiert.
Nach dem Release erschienen zahlreiche Nintendo GameCube Spiele, die bis heute gerne gespielt werden. Welche davon haben sind die besten GameCube Spiele? Das erfahrt ihr in unserer Liste: Best GameCube Games!
Welche GameCube Spiele gibt es?
Egal ob man gerne simple Browser Games spielt oder auf der Suche nach neuen Spiele-Plattformen ist, die Klassiker der GameCube Games liefern einen großen Spaß. Um sie zu spielen, benötigt man nicht unbedingt einen GameCube, denn mit einem Emulator lassen sich die Titel auch auf verschiedensten Geräten starten. So kann man sie als gratis Spiele bei Mac oder sogar nach als Spiele download auf einem Handy nutzen.
Wir stellen 10 Highlights der Nintendo-Geschichte vor, die als GameCube Spiele erschienen sind und heute immer noch vielen Online Games und Videospielen die Stirn bieten können!
Soulcalibur 2
Namcos Fortsetzung des 3D-Kampfspiel war ein würdiger Nachfolger und revolutionierte das Genre. Gamer durften sich über eine deutliche Verbesserung bei den Grafiken freuen, außerdem war die Version viel flüssiger. Der Titel wurde auf mehreren Konsolen veröffentlicht, darunter auch als eines der GameCube Spiele, dabei erhielt jede Plattform einen einzigartigen Gast-Charakter. Auf dem GameCube war dies Link aus The Legend of Zelda.
Mario Kart Double Dash
Die Spiele rund um Super Mario können heute auf viele Arten genossen werden. So zählten mobile Titel wie Super Mario Run z. B. als beliebteste Handy Spiele 2021. Aber auch die Nintendo GameCube Spiele haben ein paar Highlights mit dem italienischen Klempner hervorgebracht, darunter Mario Kart Double Dash. Das Rennspiel verfügt über eine herausragende Map, die bis heute legendär ist. Besonders spannend ist allerdings die Steuerung, denn im Game können zwei Spieler einen Wagen gemeinsam steuern. Immer wieder müssen sich die Teamplayer abwechseln, wer das Gefährt steuert und wer es verteidigt.
Super Smash Bros. Melee
Nur wenige GameCube Spiele durften sich über einen so großen Erfolg freuen wie Super Smash Bros. Melee. Die simple Steuerung kann zwar in wenigen Augenblicken gelernt werden, allerdings dauert es Stunden, bis man darin wirklich gut wird. Diese Herausforderung haben viele Spieler damals wie heute angenommen.
In dem Kampfspiel können Gamer einen von zahlreichen Charakteren des Nintendo-Universums auswählen und damit in Arenen gegen verschiedenste Gegner antreten. Noch heute wird das Spiel deshalb kompetitiv gespielt und gestreamt. Bekannte Retro-Games wie dieses vor Publikum zu spielen, gehört zu den Twitch Tipps für Anfänger, denn kaum ein Spiel ist so unterhaltsam zum Zusehen.
Metroid Prime
Auf keiner Liste der "best GameCube Games" darf dieses Spiel fehlen. Metroid Prime war eine Fortsetzung von Super Metroid, womit Nintendo ein echtes Risiko einging – schließlich zählt das Spiel seit jeher als absoluter Klassiker. Zum Glück gelang die Sequel und Metroid Prime wurde zum absoluten Hit. Das Spiel kombiniert die Genre Action-Adventure und Ego-Shooter in einem spannenden Weltraum-Szenario. Von den 2D-Grafiken wurde auf 3D aufgestockt, dazu hat der Titel alles, was die besten GameCube Spiele leisten können müssen. Wer gerade nach einem Survival Games PC kostenlos sucht, kann sich also überlegen, das Spiel am Emulator auszuprobieren. Die mitreißende Handlung und der hervorragende Soundtrack waren für die damalige Zeit alles andere als selbstverständlich in Videospielen.
Super Mario Strikers
Super Mario ist mittlerweile zum Gesicht von Nintendo geworden und für die meisten Menschen der erste Charakter, der ihnen in Bezug auf den Entwickler einfällt. Kein Wunder also, dass er in unserer Top 10 der Nintendo GameCube Spiele gleich mehrfach auftritt. In Super Mario Strikers dürfen sich der Klempner und seine Freunde ausnahmsweise einmal im Fußball probieren. Allerdings geht es dabei nicht darum, ein faires Match nach den offiziellen Regeln zu spielen. Ganz im Gegenteil: Gemeine Angriffe sind erlaubt! Nun soll sogar eine neue Version des Spiels auf der Switch erscheinen, dass online gezockt werden kann. Wer mit seiner Mannschaft kommunizieren möchte, kann sich schon einmal mit den Chatprogrammen Mumble vs Discord auseinandersetzen!
Beyond Good and Evil
Ubisoft brachte auf dem GameCube ein Spiel heraus, das besonders für die damalige Zeit alle Erwartungen weit übertreffen konnte. Die Mischung aus Sci-Fi, politischer Verschwörungen und einer mutigen Fotografin namens Jade machten die Story so mitreißend, wie es kaum ein Titel bisher geschafft hatte. Aber auch die Animationen und das Flair im Spiel konnten Fans begeistern. Derzeit wird an einer Fortsetzung gearbeitet, für die sich Ubisoft jede Menge Zeit gelassen hat. Ausgewählte Spieler können am "Space Monkey Program" teilnehmen und bereits Demos spielen. Also, packt euren Nickname Generator oder Fantasy Name Generator aus und erschafft euren ganz eigenen Charakter. Auch Feedback zum Artwork ist auf der Website des Entwicklers jederzeit erwünscht.
The Legend of Zelda: The Wind Waker
In der Spielereihe rund um Link und Zelda sind bereits viele Titel erschienen, die heute als legendär gelten. Dazu zählt auch eines der besten GameCube Spiele: The Legend of Zelda: The Wind Waker. Die Ästhetik des Games macht es zu etwas ganz Besonderem, denn statt realistischen Darstellungen wurde auf niedliche Designs gesetzt, die man sonst eher aus Anime und Gacha Games kennt. Im Gameplay blieb Nintendo dem klassischen Zelda-Stil treu und konnte damit viele Spieler überzeugen.
Pikmin 2
Puzzle- und Denkspiele sind vor allem unter den HTML5 und Flash Games im Browser besonders beliebt. Online nutzen viele Gamer Gelegenheitsspiele wie kostenlose Spiele Solitär oder Match-3. Auch unter den beliebtesten iPhone und iPad Games 2022 findet man viele Apps des Genres. Dass sie sich aber ebenso auf der Konsole gut machen, beweist Pikmin 2. Spieler müssen darin einen unbekannten Planeten erkunden und komplizierte Puzzle lösen.
Mario Gold: Toadstool Tour
Unter anderem ist der GameCube für seine besonders guten Sportspiele bekannt. Wenige davon können jedoch mit Mario Gold: Toadstool Tour mithalten. Der Titel ist sehr simple aufgebaut und so braucht es nur drei Klicks, um den Schläger zu schwingen. Die verschiedenen Plätze und tückischen Gegner machen es jedoch schwieriger.
Madden NFL 2004
Auch unser letztes Spiel der Reihe gehört zu den sportlichen Titel der GameCube Spiele. Madden NFL 2004 ist das 15. Game der Reihe und wird wegen seines Gameplays auch heute noch geliebt. Die Charaktere können flüssig gesteuert werden und es warten bereits zahlreiche coole Action-Moves, die vorherige Ableger noch nicht bieten konnten. Trotzdem besticht das Football-Game mit einem Retro-Charme, der Lust auf mehr macht.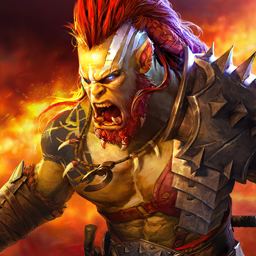 RAID: Shadow Legends
Sammle über 700 Champions & kämpfe um Ruhm